While Pretty Boy Floyd has continued to exist and remain active following a brief hiatus in the early-mid 90s, the group never quite recaptured the popularity spawned by their late 80s debut, Leather Boyz with Electric Toyz. That has not stopped classic band members Steve "Sex" Summers and Kristy "Krash" Majors from going on making music, though, and retaining a solid fanbase.
For their latest studio album, Public Enemies, Majors and Summers are joined by drummer Chad Stewart. Additionally, Keri Kelli contributes background vocals. This marks the band's first studio album in several years; their most recent studio release was a CD of KISS covers that the band put out in 2010.
The band has claimed that they wanted this album to be a return to their roots, and the old way of making music on the Sunset Strip scene of the late 80s. Despite the group's longevity, they have a surprisingly small discography, so a new release of original material from the group that recaptures that element is something the music world and fans of the band are long overdue for. So, how does Public Enemies fare?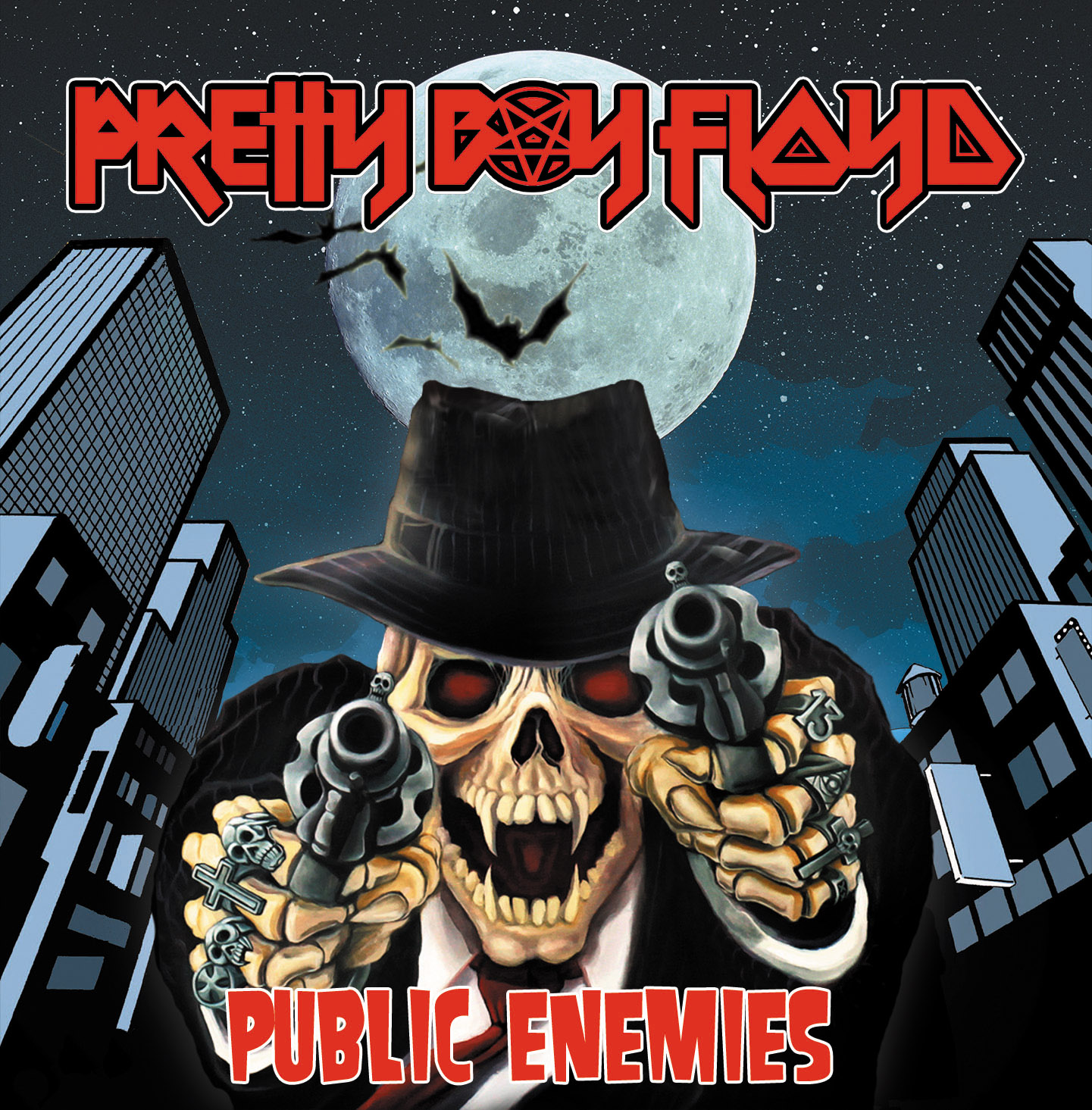 There are many 80s bands from the Sunset Strip scene still going strong today with their latest album releases, but Pretty Boy Floyd's Public Enemies might just be the most deliciously retro of them all. Someone listening to this album that did not know better would swear that this album was recorded a mere few months after Leather Boyz with Electric Toyz rather than three decades! The Summers/Majors team comes back with a vengeance here; Public Enemies is, hands down, the best Pretty Boy Floyd record since the first one.
Nearly every song on here is a winner, and throughout the duration of the album, the band holds your interest. Majors shows off why he has always been a criminally underrated guitarist, while Summers' signature, unmistakable vocal still takes center stage on every track. From straight-up party rockers and powerful anthems to even retro-flavored power ballads, the whole album feels like a trip back in time. It isn't exactly the most "original" album of all time ("Girls All Over the World" is a pretty shameless rip-off of Black Sabbath's "Never Say Die") but when you get down to what matters, namely looking for a retro rock and roll party of the best kind, you will love this release.
Public Enemies is the Pretty Boy Floyd album was have been waiting 30 years for, and the results do not disappoint. The tag team of Summers and Majors still kicks ass, and it shows from start to finish on this new release. Long-time Pretty Boy Floyd fans will be more than delighted by what they hear when Public Enemies streets on December 1.
Highly recommended!