Vocalist David Glen Eisley and guitarist Craig Goldy were an integral part of the band Giuffria back in the mid 1980s, unleashing some of the best melodic rock cuts of the era. Though the era was short lived, it has many fans. Goldy, of course, would go on to play in Dio, and be best known for that, while Eisley would sing for a number of lesser-known but still solid projects, including Murderer's Row, alongside guitarist Bob Kulick.
A surprising announcement of recent months was the duo of Eisley and Goldy reuniting to create a new album, bringing back the classic melodic rock sound that they popularized in the Giuffria era. Blood, Guts and Games is the new record from what is being dubbed "Eisley Goldy." All these years later, does this duo still have what it takes?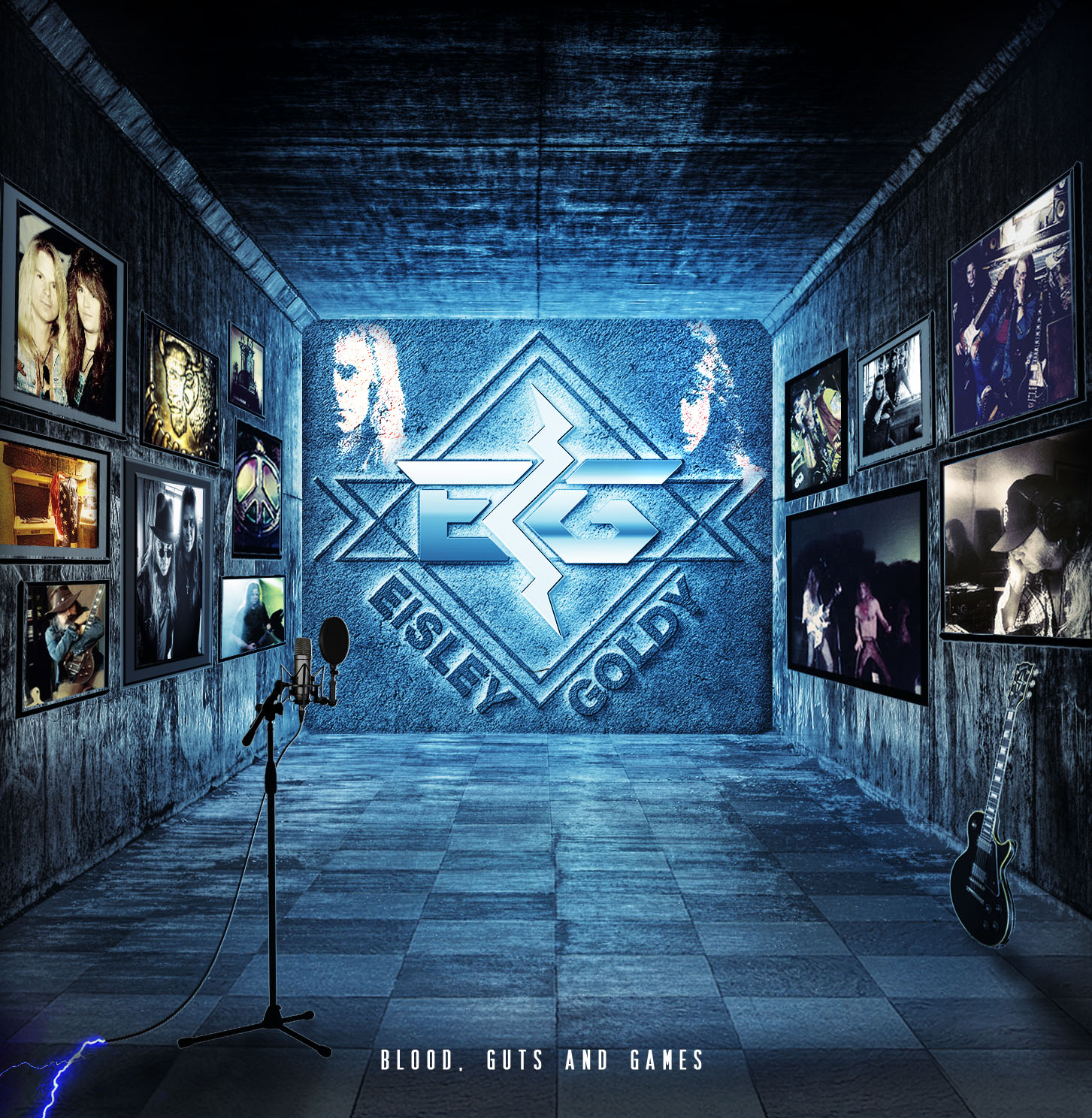 Put simply, this album succeeds beautifully, picking up where Giuffria left off over 30 years ago (has it really been that long?) The tracks would not have been out of place in that era, and it is a refreshing listen throughout, from the superb opening cut "The Heart is a Lonely Hunter," right up through its final moments. The record is a flashback in the best of ways.
The only real weaknesses with an otherwise superb record is that many of the tracks are longer than they need to be, and the weak production, which sounds flat throughout, and has Eisley's vocals too low in the mix, whereas they should be front, center, and powerful. Yet neither one of these problems derailed the record for me.
Eisley and Goldy are back! Blood, Guts and Games officially streets on December 1, and if you are a fan of melodic rock or their old band, you will be pleased with what you hear here. A recommended release.