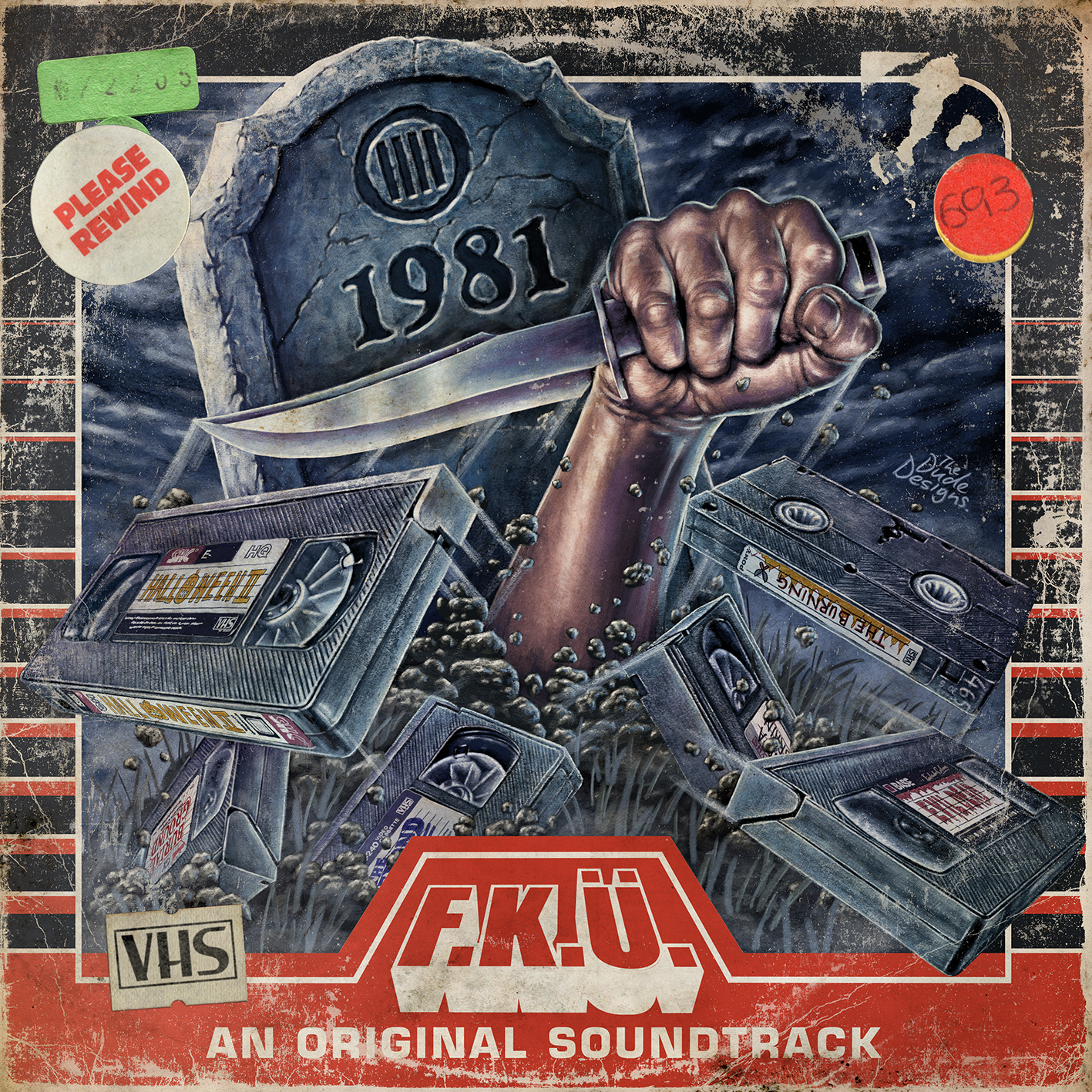 Formed in 1987, F.K.Ü. is a horror movie tributed thrash metal band from Uppsala, Sweden, signed to Napalm Records. I hadn't heard of them prior to this release, but I could notice right away without even looking them up that they were influenced by the mighty Exodus. I immediately started headbanging. (Thrash metal is my favorite genre… ever.)
The album cover features a tombstone with "1981" written on it, and a fist punching through a pile of old VHS tapes, along with a "please rewind" sign in the upper right. With songs such as "Friday the 13th Part 2", "The Prowler" and "Halloween II",  they live up to their goal of paying tribute to those 80's horror classics.
The entire album is fast and aggressive… you shouldn't want your thrash metal any other way! If you're a fan of Exodus, the early Metallica sound, Overkill, or if you're just a metalhead that loves horror movies, (I have yet to meet a metalhead that didn't enjoy horror flicks…) this album will be right up your alley!
Check out their official lyric video for "Friday the 13th Part 2" here!
Official website: http://www.moshoholics.com/
Official Facebook: https://www.facebook.com/moshoholics/