Hello! is directed by Vikram K. Kumar, and the film stars Akhil Akkineni and Kalyani Priyadarshan. The film is subtitled in English for its American exhibitions.
As children, Seenu and Junnu were inseparable, with a strong bond, wanting to remain friends forever. But when Junnu's family is forced to relocate due to her father's work, the two are separated. Years later, as adults, the twosome, now known as Avinash and Priya, have grown up, but never forgotten their youthful memories and the promises that they shared. Through odd and unexpected circumstances, the two cross paths again as adults, unaware that they are, in fact, each other's childhood friends from way back then, who fate kept apart on more than one occasion.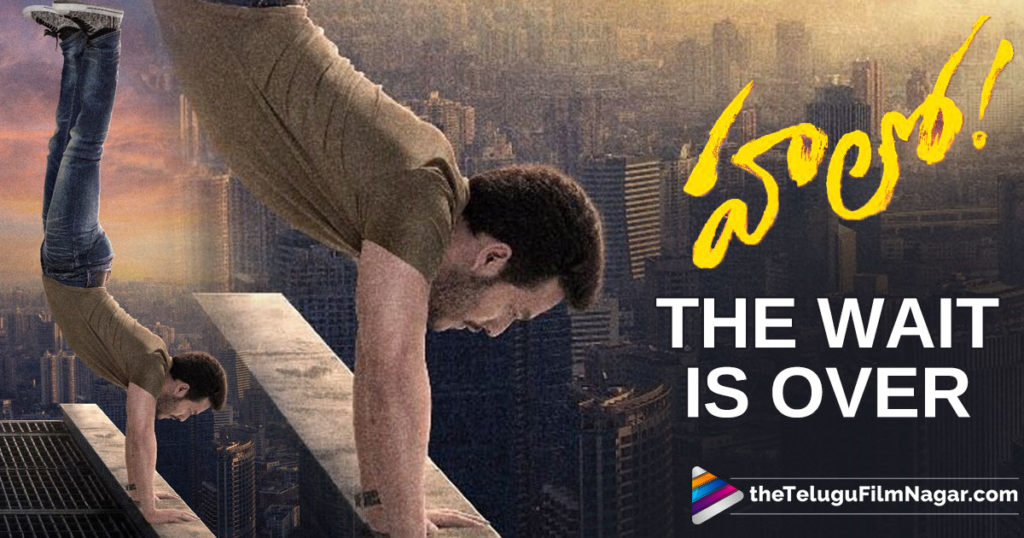 Hello! is certainly one of the most unusual films I have ever seen; when is the last time you saw a movie that combined elements of musicals, romantic dramas, and action thrillers? This strange hodgepodge doesn't always work; anyone who sees this film is bound to argue that the action/thriller elements are out of place. But the rest of the time, it does offer some powerful romantic drama and a touching story, with everything from deep moments to times that are more humorous.
Okay, let's get the bad news out of the way first. Why does a romantic drama/musical film need to have scenes of action and chase sequences that feel like they would be more at home in an action thriller? Are we supposedly to believe that an Indian "everyman" can suddenly have super strength and speed, and do battle with criminals with his bare hands? What is strange is how good these sequences look and how well they are shot. It is just too bad they had to be in THIS movie, and betray the tone of the central love story. Perhaps the reason there aren't more films that combine action and thriller elements with romantic musicals is because it is a terrible idea to begin with.
Now that we have that out of the way, it is worth noting that other elements of the film fare much better. The two romantic leads have definite chemistry in this film, and the same can be said of the young actors playing them as children. When these two are separated as children yet continue to yearn for one another as adults, even long after their separation, we as an audience feel it, and genuinely care for these characters. There are deep, dramatic moments, and plenty of fun and lighthearted ones as well. The musical numbers and the choreography of such scenes is surprisingly well done.
There are a few other issues working against the film, unfortunately. With a run time of over two hours and an unnecessary intermission (during which the theater I saw the movie at showed a preview for another Indian film), the story does tend to wear out its welcome; excising the unnecessary action/thriller sequences would have made for a more streamlined movie that focused on the romantic drama, which is the movie's greatest strength. Another annoyance is that, twice during the movie when characters are smoking, an on-screen disclaimer appears claiming that smoking is hazardous to one's health. Seriously, you can't just put this in the closing credits? Putting this on screen mid-movie is annoying and distracting to viewers.
Hello! has elements of a great romantic drama with musical elements, but this powerful story is weighed down by an overlong run time, and action/thriller/chase sequences that belong in a different movie. With more editing and streamlining this could have been a superb film, but unnecessary elements and the length weigh it down and prevent it from reaching greatness. If the film is available for rental upon its eventual home release, however, it may be worth checking out.
Rating: Two out of four stars.
DISCLAIMER: All images in this review are the copyright of their respective owners. For promotional use only. All rights reserved.