Lies, Deceit, & Treachery: the last words sung in the song entitled "F#9" off of BulletBoys' debut offering. That album was certified gold shortly after release, and I'd think has steadily inched towards platinum by now.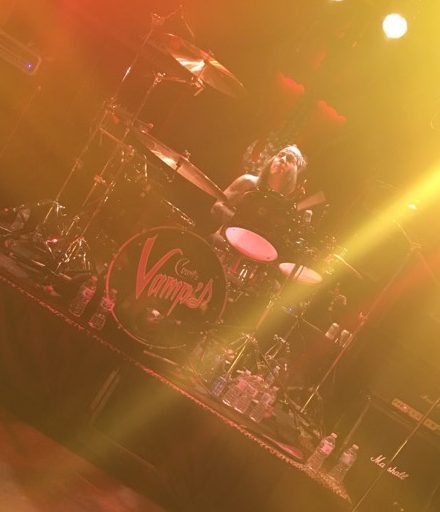 For those still in the dark about who this act is: Mick Sweda – guitar, Lonnie Vencent – bass, Jimmy D'Anda – drums; 3/4 of the original BulletBoys lineup, and Shane Tassart – lead vocals, the man who'd since taken Marq Torien's place after a short-lived, ill-fated reunion several years back. (For those keeping score, Marq leads his own version of said act, though the lineup has shifted over the years since carrying on the name after the original unit imploded in the mid-90s.)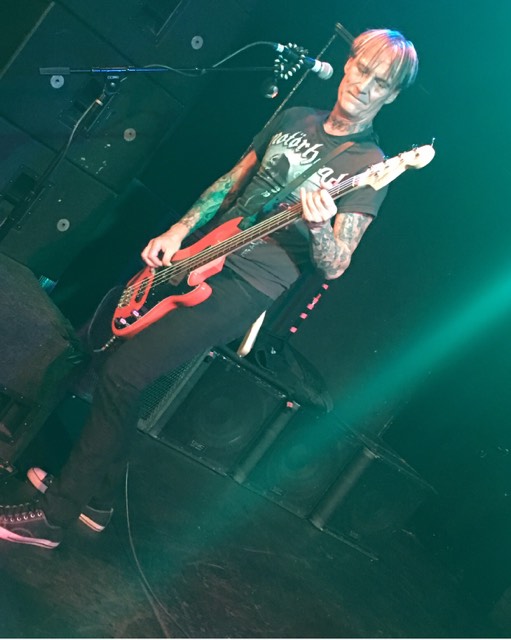 In any case, I'm a fan. A huge one. One who has now seen them thrice at this same venue. Their set list leans heavily in favor of the Ted Templeman-produced (Doobie Brothers, Van Halen) first outing (and why not?), although nods are given to both Freakshow and Za-Za, both a tad overlooked; certainly the latter is. Every time I've seen them they turn in a searing performance: Lonnie holding down the bottom end, yet being a whirling dervish. Mick, a burst of energy, yet tight on the guitar duties, showing us why he is an underrated axeman by many standards. Jimmy, a thrashing, stick-destroying, shirtless timekeeper who employs great dynamics as needed. And Shane commands the stage quite well in every way. Any BulletBoys fan would be sure to compare him to his predecessor. Let's go down that checklist together: 1) Can he hit the high notes Torien did on the records if not live back in the day? Check. 2) Eye candy for the ladies? Check. 3) Rapport with the crowd between songs? Check. 4) Does he bring his own flavor while being true to the other guy's stylings? Check.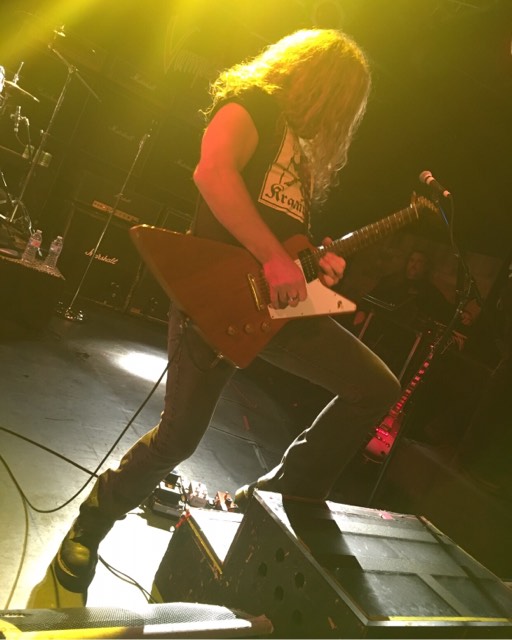 Delivering a 13-song concert starting off the proceedings with "Hell On My Heels," the show was paced nicely. Saving the biggest hits for later, while peppering the show with fave deep tracks, throwing in an instrumental, as well as showcasing their new single "Devil," which will be on an upcoming, much-awaited first release under this band name, they left no stone unturned in bringing a top-notch show.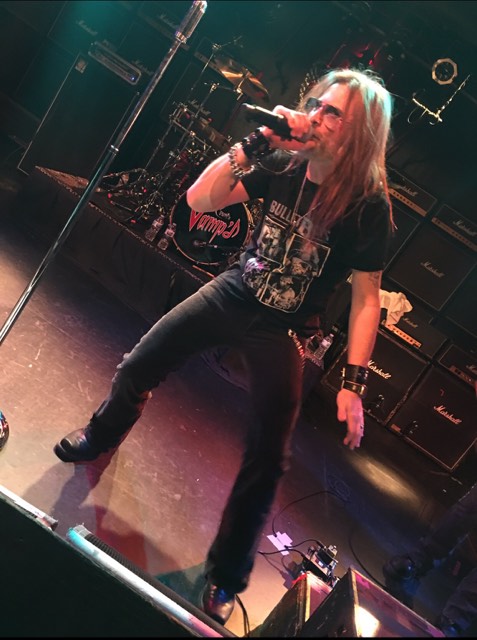 If you missed this event or any of their preceding ones, simply because it's not the original four-piece unit, in my humble opinion, you did yourself a huge disservice as a BulletBoys fan, or even a rock/hard rock fan in general. Be sure to make it up to yourself in the near future. These guys are still bringin' it 30 years later, make no mistake.
All pictures copyright to ZRock'R magazine and Zenon Skyy.