Industrial royalty converged at Fremont Country Club inside Backstage Bar & Billiards for a dream double billing that Rivetheads will not likely soon forget. German legends KMFDM, promoting Hell Yeah, their 20th studio album, and Canada's Nivek Ogre (of Skinny Puppy) with his solo project OhGr, played to a sold out crowd.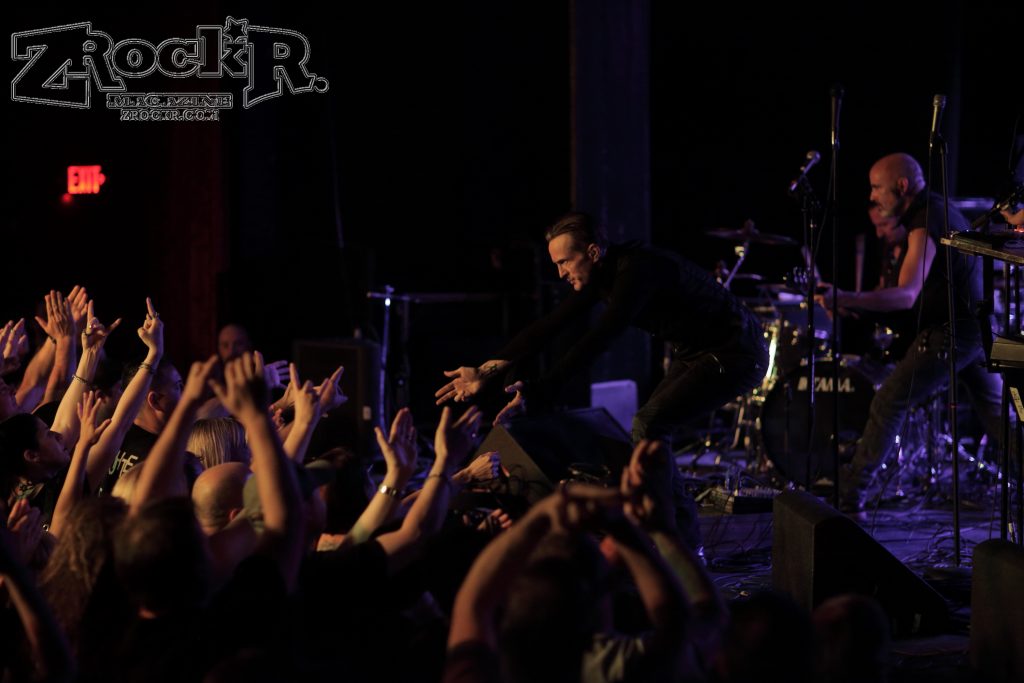 Taking the stage at midnight, OhGr brought forth all of the energy that long time fans have come to expect from Nivek. Admittedly, I am a huge fan of Skinny Puppy, and was not at all familiar with the solo band, but it didn't matter. I was delighted to hear the voice I love, and each new song felt like unwrapping a present. Entranced by Ogre's performance along with his drummer, keyboardist, and two guitarists, it was very satisfying to see that he has broken through the confines of Skinny Puppy and is having a great time doing it. It was an Ogre I had never seen before, dancing and smiling and interacting with the crowd, and it was a pleasure to watch him have such a great time. I have since downloaded all four OhGr albums while kicking myself for lagging so far behind. I'm hoping that the upcoming album Tricks will spawn a headlining tour in the near future.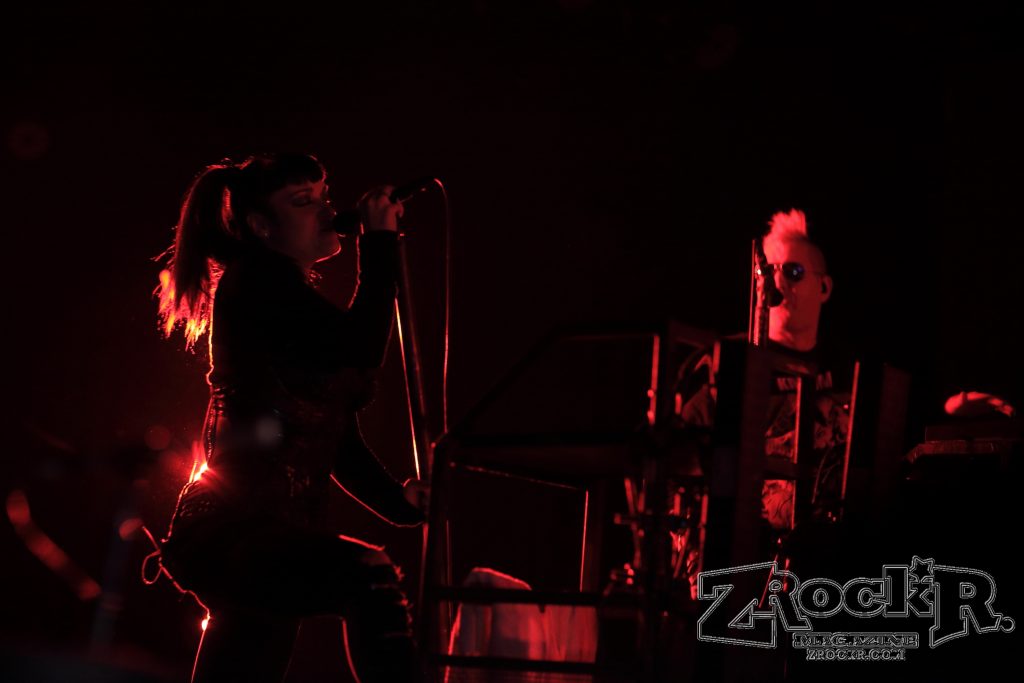 KMFDM, not to be outdone, shot onto the stage like cannon fire. Original founding member Sascha Konietzko and vocalist Lucia Cifarelli took turns on the microphone blasting us with the familiar lyrics to classic songs such as "A Drug Against War" that everyone in the crowd sang right back. In the flashing lights, the vocalists poised at podiums adorned with sequencers, the band played an amazing set that had the crowd fully engaged. But it wasn't all relying on nostalgia, the new album brings fantastic new songs "Murder My Heart", "Freak Flag", and "Total State Machine" to feed our KMFDM addiction. It was a great show in a gorgeous venue and I'm so glad that I finally got to see KMFDM after 20 years of missed opportunities. Thank you to Big Daddy Carlos, Ava, and all who made this show possible.
PHOTO CREDIT: All photos by Vincent Young/Mozzchopz Photography for ZRockR Magazine – ©ZRockR Entertainment, LLC – ALL RIGHTS RESERVED