Call Me By Your Name is directed by Luca Guadagnino, and is based on Andre Aciman's novel of the same name. The film stars Armie Hammer and Timothee Chalamet.
In the summer of 1983, Elio is a 17-year-old living in rural Italy with his family, including his archeology professor father. For Elio, the summers are a time to swim, spend time with friends, read, and transcribe music. That summer, American graduate student Oliver comes to Italy to complete his study, staying with Elio's family. Though initially uncertain of what to think of one another, Elio and Oliver begin forging a bond, which gradually turns into something stronger. Elio is completely smitten with the older Oliver, but can a relationship between the two work and last?
With its beautiful Italian scenery, diverse soundtrack, and superb casting and performances, Call Me By Your Name is a pleasant surprise of a film that is sure to win audiences over. While I will be the first to admit that the film will not be for everyone due to its pacing, as well as its erotic themes and imagery, the end result is a powerful film that deserves the proper recognition and attention.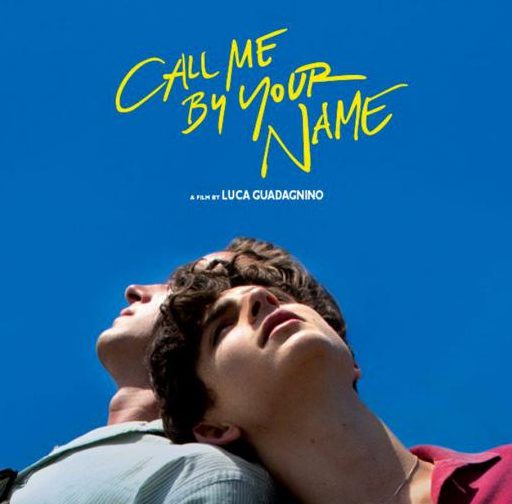 The look of the film is the first thing that viewers will notice. Gorgeous cinematography captures the best of rural Italy, from old world villages to beautiful bodies of water with crystal clear blue water. It is great to see a film set in Italy that shows the REAL Italy, and not just the cliched landmarks we see in every other Italian-set film. When the movie has concluded, odds are good you will want to book a flight to Italy. How many movies can you say that about?
The soundtrack fares equally well, with an eclectic but appropriate mix of songs. We have piano pieces, classic 80s new wave songs, and even some original songs from Sufjan Stevens. Surprisingly, everything flows together and suits the movie well; every piece of music is perfect for the scene it is used in. Usually, I am opposed to new songs being used in a film set in the past, but Stevens' songs fit both the mood and the feel of the film surprisingly well.
And then we come to the story and characters. This tale is simultaneously beautiful and tragic; Armie Hammer and Timothee Chalamet gives fantastic performances, and have wonderful chemistry throughout the movie. This is not just a "dream" scenario where the two meet and are instantly smitten with one another; in fact the two do not seem to think too highly of one another at first, and this "slow burn" technique ends up making the later scenes between the two all the more effective and rewarding. One could argue that the movie takes more of a "slice of life," approach; there are no heavily elaborate scenes in the movie, and action is minimal. The two leads live in denial at first, even pursuing relationships with women to try to take their minds off one another, but ultimately end up giving into their desires, complete with Elio distancing himself from the aforementioned girlfriend, with the twosome knowing full well that things are not likely to last, especially given that Oliver must eventually return to America. The movie has some beautiful scenes and sequences between the two, but does not shy away from comic and lighthearted moments.
The secondary and tertiary cast members fare just as well, even if they do not get the same emphasis. In all honesty, I was not too familiar with most of the cast here, but everyone is perfect for the roles that they play. Even the relationship between Elio and his parents feels both real and unique; a dialogue between Elio and his father near the end of the film makes for one of the best moments in the film, and stands as a pleasant surprise.
The film is not perfect, with run time being the major factor working against it. I appreciate the "slow burn" approach to Elio and Oliver's relationship, which makes it all the more rewarding when the time comes, but when a movie is 130 minutes in length and doesn't have to be, the pacing issues do become noticeable. With a good 15 minutes or so of editing, it could have been more concise a movie, but equally powerful. As is, it does lose momentum in a few spots. A few minor subplots and tertiary characters could have been excised as well.
A chief complaint I am seeing regarding the film is a lack of sex scenes between Elio and Oliver, however these complaints are laughable. The film, as is, is a work of art, and we see exactly what we need to see. What is in the film is erotic, powerful, and beautiful. Anything more would have been excessive on top of what is already a very full film.
Call Me By Your Name is a pleasant surprise of a film, with Hammer and Chalamet giving the performances of their careers amidst a beautiful backdrop and time period. Erotic, sensual, and at times laugh-out-loud funny, this is a fantastic film that will impress the audiences that embrace it.
Rating: Three out of four stars.