Mary and the Witch's Flower is directed by Hiromasa Yonebayashi, and is based on The Little Broomstick by Mary Stewart. The English dubbed version of the film includes the voice talents of Ruby Barnhill, Kate Winslet, and Jim Broadbent. It is the first feature film from Studio Ponoc.
Young Mary has moved out to the countryside where her great aunt lives, and awaits the arrival of her parents, who have been held back by their jobs. When walking through the woods, the bored young girl stumbles across a mysterious flower with magical powers, which enables her to fly on a broomstick. In her flight, she finds a mysterious magic school, where her newfound powers and their source gain the attention of the facility's top professors. When Mary's actions result in a boy from her village disappearing under mysterious circumstances, it is up to her to rise to the occasion to rescue him, using what magical powers she has available.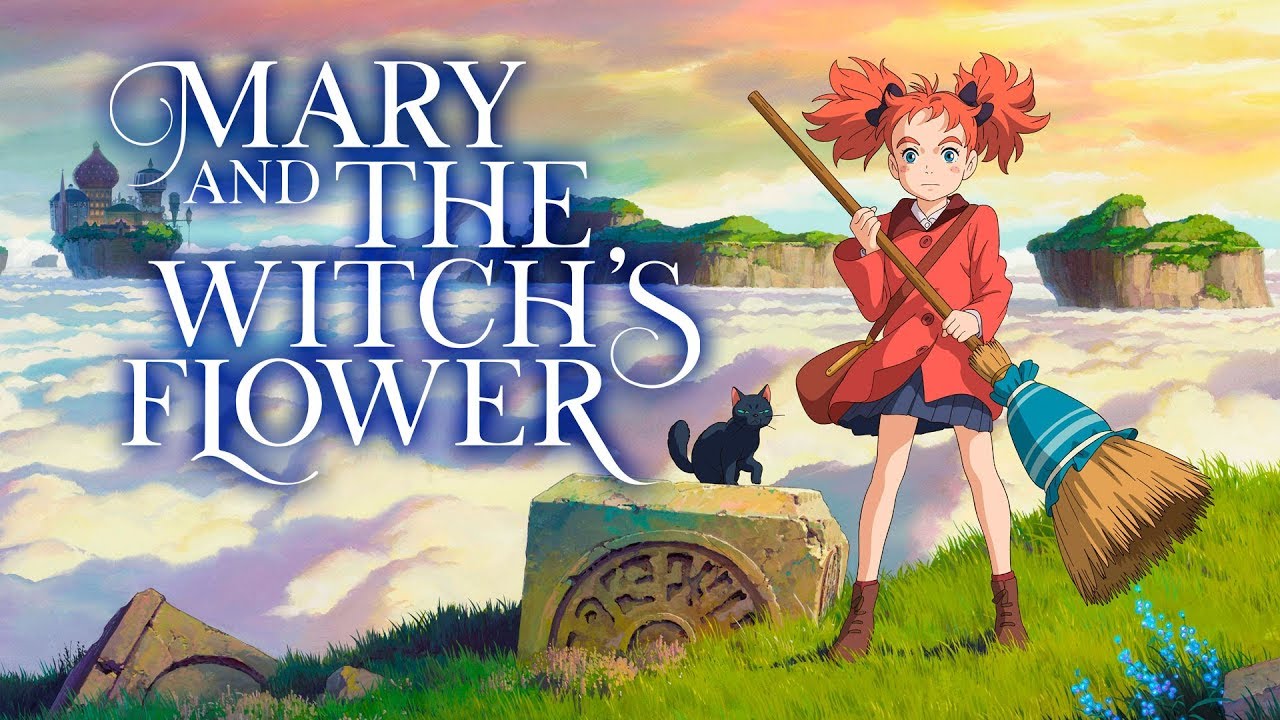 Mary and the Witch's Flower has many positive things going for it. The hand-drawn animation is absolutely beautiful, as are the character designs and settings. The English dubbed version is top notch, with an all-star cast, and everyone perfectly suited to their roles. Unfortunately, these positives do not enable the film to overcome a narrative that is frustratingly familiar, and a dragged out run time that kills the film's pacing.
Studio Ghibli comparisons are going to be unavoidable; Yonebayashi previously directed two films for the studio, The Secret World of Arrietty and When Marnie Was There. The aspect of a young witch flying on a broomstick will draw comparisons to another Ghibli work; Kiki's Delivery Service, although the two films are quite different. The magic school aspect and ulterior motives of the professors feel like something taken straight from Harry Potter. To be fair, Stewart's original work predates these properties, but sadly, the overall product here can't compare to any of them despite its many positives. The best thing I can say about Mary and the Witch's Flower is that it has its own distinct look about it; characters and locales do NOT look like they were ripped from a Ghibli film, and this unique look, character designs, and settings give it something of its own.
Sadly, the beautiful look of the film and its charming English dub cannot disguise the obvious shortcomings. This story takes many cliched narrative aspects and tries to create something original from them, but ultimately falls flat. A magic student? People corrupted by a magical force? A predictable storyline and one-dimensional characters with what little plot developments exist being quite predictable? In the simplest terms possible, it looks and sounds great, but there is nothing here you haven't seen before, done better in another film. The run time is over 100 minutes, and scenes that drag on do not benefit the film (by comparison, some of Disney's older animated films barely exceed the hour mark).
Mary and the Witch's Flower is a film I wanted to love; it looks amazing and the English language dub is surprisingly good. But no amount of polish and gloss can hide the fact that it does not bring anything new or original to the table despite its ambition, although it is a worthy first feature-length effort from the studio. A worthy rental title when it gets its home release.
Rating: Two out of four stars.