If I needed a soundtrack for an artistic horror disco porno, My Life With The Thrill Kill Kult would be the first band I would call. While touring with Ministry, founding members Groovie Mann (Frankie Nardiello) and Buzz McCoy (Marston Daley) actually conspired to make said movie, titled "My Life With The Thrill Kill Kult" but ended up writing the soundtrack first. Wax Trax records caught wind of this new industrial Funk sound, and TKK was born.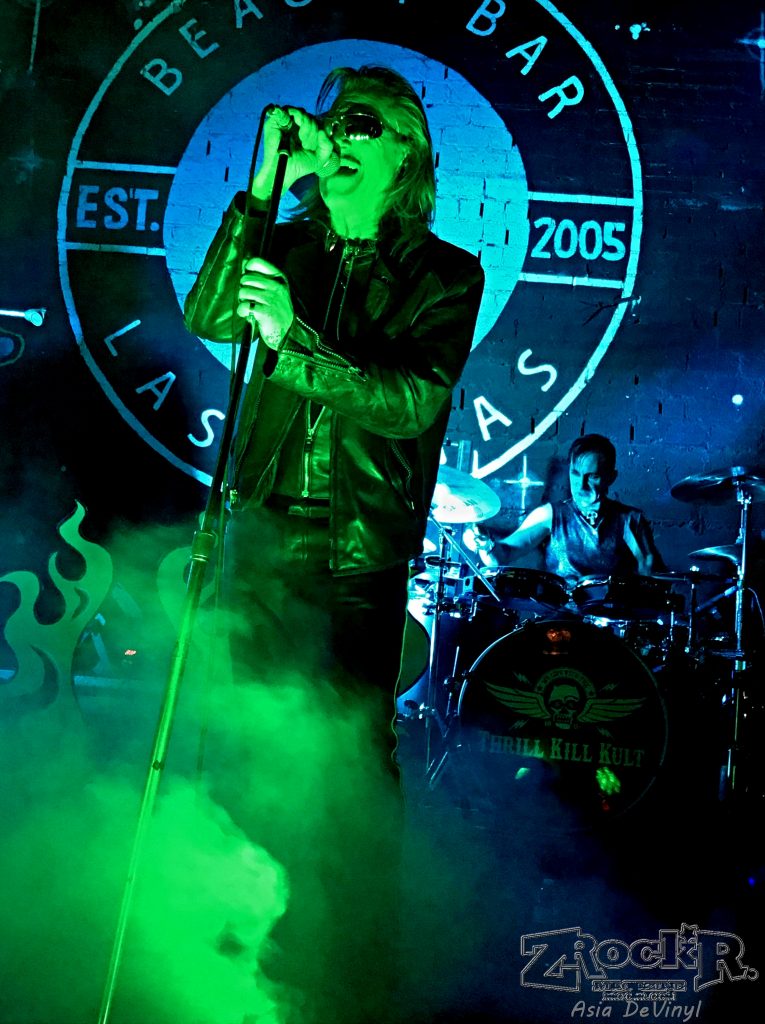 Layering samples taken from sexploitation and B rated horror movies over pulsating beats and adding twisted and digitally warped vocals, the results are what you have always hoped to hear on the dance floor inside the bordello in Tim Burton's Beetlejuice. Long loved by the rivetheads and Goths alike, they have found some commercial success as well by appearing on the soundtracks for feature films "The Crow" and "Cool World".
The promise of playing their two most beloved albums I See Good Spirits And I See Bad Spirits (1988) and Confessions Of A Knife (1990) in their entirety for this 30 year anniversary tour brought the crowds out in droves. Luckily for us, opening for TKK, we were treated to Las Vegas' own Gothic/Alternative band The Nocturnal Affair. Fronted by Brendan Shane and his deep erotic vocals, they set the tone for the night; sexy, sweaty, and ready for action.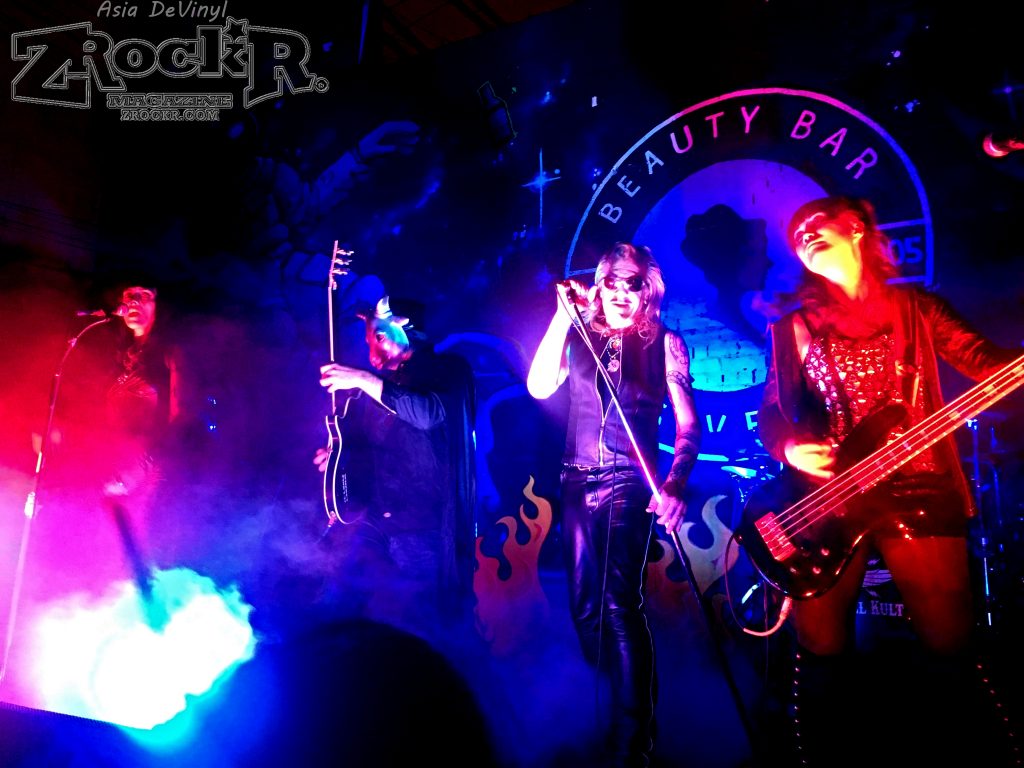 Mimi Star (bass), Bradley Bills (drums), and "Bomb Gang Girl" Arena Rock (backing vocals) all brought their delicious aesthetics in shiny club gear, stompy boots, and eyeliner, and we knew that like us, they haven't given up the ghost either. The crowd went wild when Groovie Man took the stage and our favorite songs, songs that we've all been listening to in our cars and bedrooms for 30 years, blasted us right in the ears, eyes, and dancing feet. Screams and hands shot up from the crowd with the opening baseline of "Do You Fear For Your Child?", and the enthusiastic thrusts of energy repeated endlessly through "Kooler Than Jesus", "And This Is What The Devil Does", "Daisy Chain For Satan", "The Days Of Swine And Roses", "Devil Bunnies", "After The Flesh" and the kicker: "'Cuz It Hot".
The band sounded fantastic. The show was raw, filthy, and oh so much fun! I saw Thrill Kill Kult in the early 90's and while I was just as excited to see them then, I wasn't nearly as satisfied as I was this time. They left us all breathless and redeemed themselves as a performing band in my eyes ten times over. Thank you to Beauty Bar and Patrick Pulsar Trout for bringing this great show to Las Vegas and saving me the drive to Los Angeles. However, the show was so great, it would have been worth it!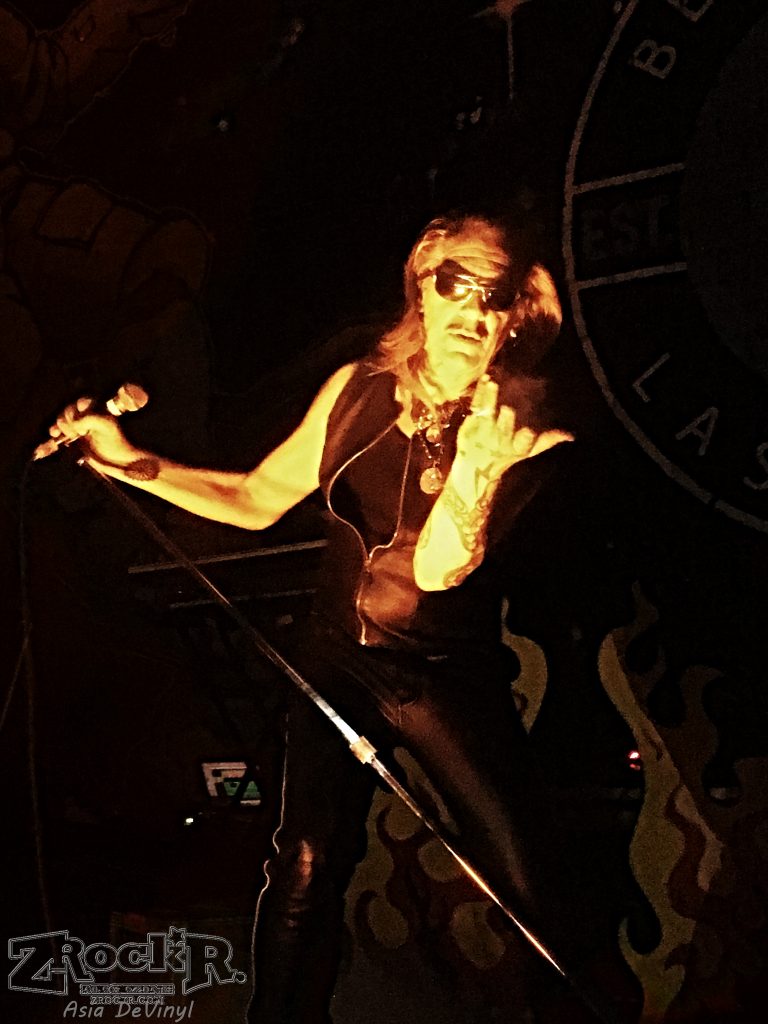 PHOTO CREDIT: All photos by Asia DeVinyl for ZRockR Magazine – ©ZRockR Entertainment, LLC – ALL RIGHTS RESERVED