Wednesday nights in Downtown Las Vegas are for the wicked and strange.  You either come down for silly hump day antics, or you've been dosed and decaying in slot machine chairs since the weekend.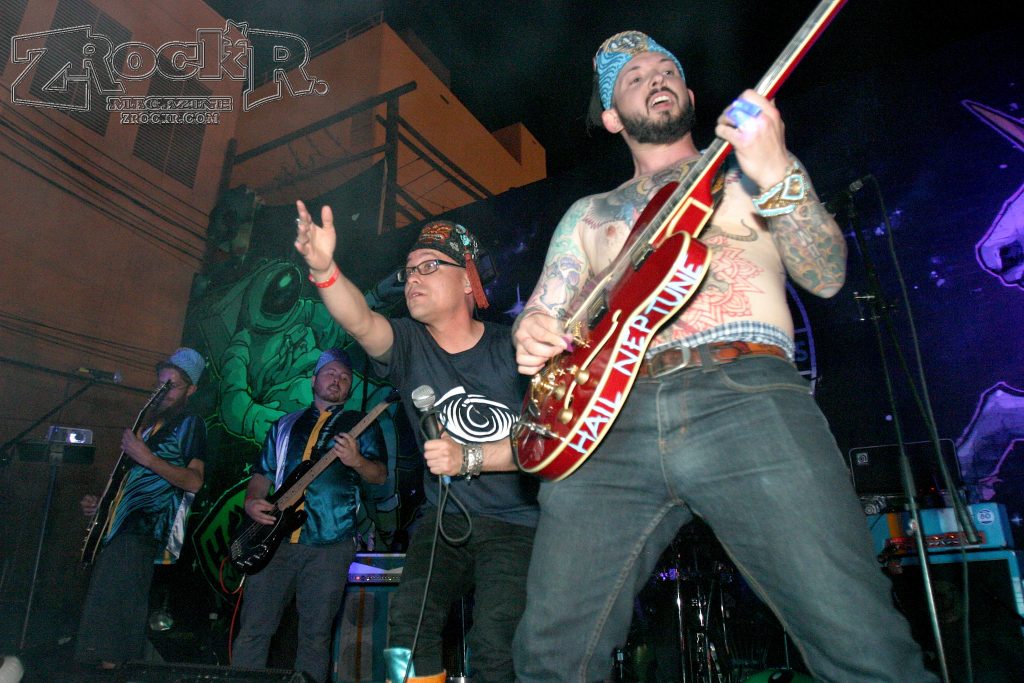 If there's a Wednesday night punk show at Beauty Bar it's a tossup for which of those crowds is going to show up, but what truly makes it a punk show is not being able to tell the difference between the two.
With Evel Pie across the street from Beauty Bar now, there's no way to avoid a pre-game cheese slice and beer for only $6.50. It was no surprise to see that some of the bands thought the same thing.
After two minutes of being on the patio, most of the bands' crews made their way over to the table next to me to talk with one of the Punk Rock OGs that was hanging out. You could fairly judge by his faded leather vest and the ability to cut the pizza line that this man was worth talking to, and I thought that this was the perfect opportunity to shoot the shit with some cool cats.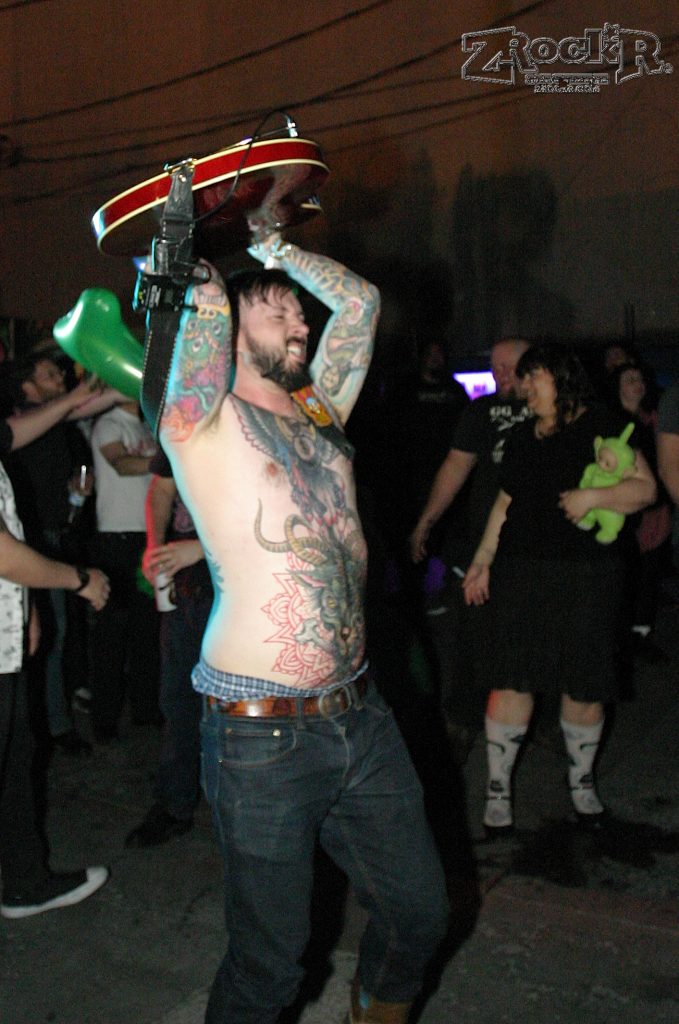 No time though! As the good doctor once said, "Buy the ticket, take the ride", and Sheiks of Neptune's space ship was about to crash land in the back of Beauty Bar. They say a sure way to get close with the Poseidonese is to coax them into drinking mass amounts of alcohol, and if you've ever had an encounter with the Sheiks, you know this prophecy to be true.
This is one abduction you'll gladly accept. Think if Vincent Price and Jello Biafra had a sci-horrorcore love child, then add a violin and a ray gun into the mix, and you have the cosmic experience only Sheiks of Neptune can provide. Great melodies with bouncy clean lyrics turn quickly into massive breakdowns with hard screams. They turn a groovy dance floor into a rowdy mosh pit quick.
After the Sheiks flew back into the intergalactic space time, it was JERK! coming up to the stage. Like most people I was going in blind on these guys, but they quickly turned the crowd from a "What the fuck did I just see?" attitude they got from The Sheiks, to a (Tim Armstrong voice) "Let's go!" pulse for the punk rock sound they were used to.
All I could think was how much these guys reminded me of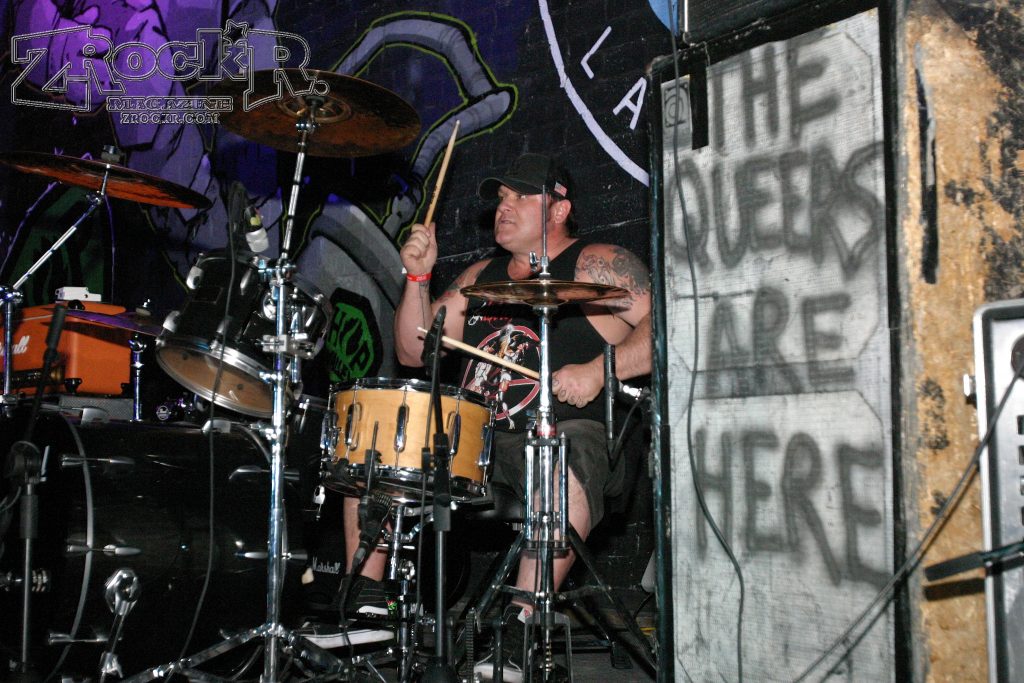 a mix between Cerebral Ballzy and Rancid. Fast beats with "woes" worked through from the backup vocals, but the lead kept on with a solid, stuttered mumble that could not get Honor Titus off my mind every time I heard it.
Kicking out jams about lesbians and getting tacos with that special someone at 2AM felt off from the sound, but bringing in songs about "killing bitches" held up strong with the tune of the set. We all knew what was next though. The crowd was active during JERK! and you could see the fat, drunk fucks getting ready to make their stampede known for The Queers next.
That Punk-Rock-Bowling-being-right around-the-corner feeling started to come up once The Queers exploded in. This was a PRB Club Show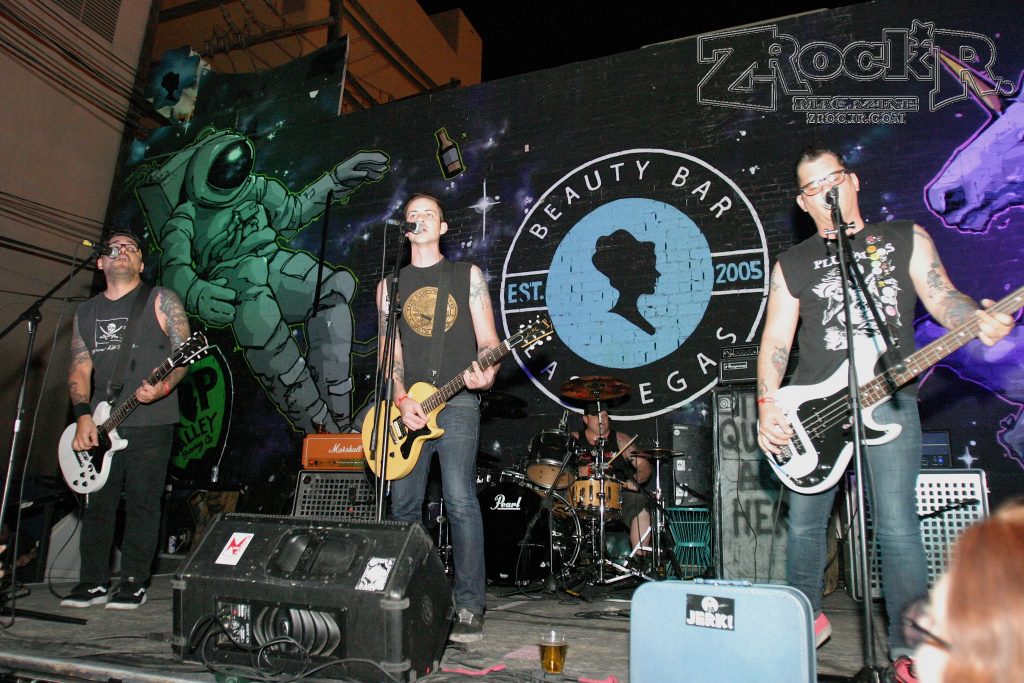 if I'd ever saw one, and we sure as shit acted like it! Expressing how legit this set was is going to be hard, but it was like discovering skate punk for the first time all over again. All I wanted to do was grab a board and skate straight through the pit the entire time.
Besides the normal "Night of the Living Queers" and "I Want Cunt", the set was packed with covers like "The KKK Took My Baby Away" (coincidentally the only Ramones song I like), and a straight up slugfest was started through "Like a Parasite" and "Cindy's On Methadone" from Screeching Weasels. I give full respect to the old school punk in the crowd wearing the Wiggle long sleeve that never paused for a second through The Queers set. He ran straight through the stampede of stumbling drunk fucks that made that pit a shit show.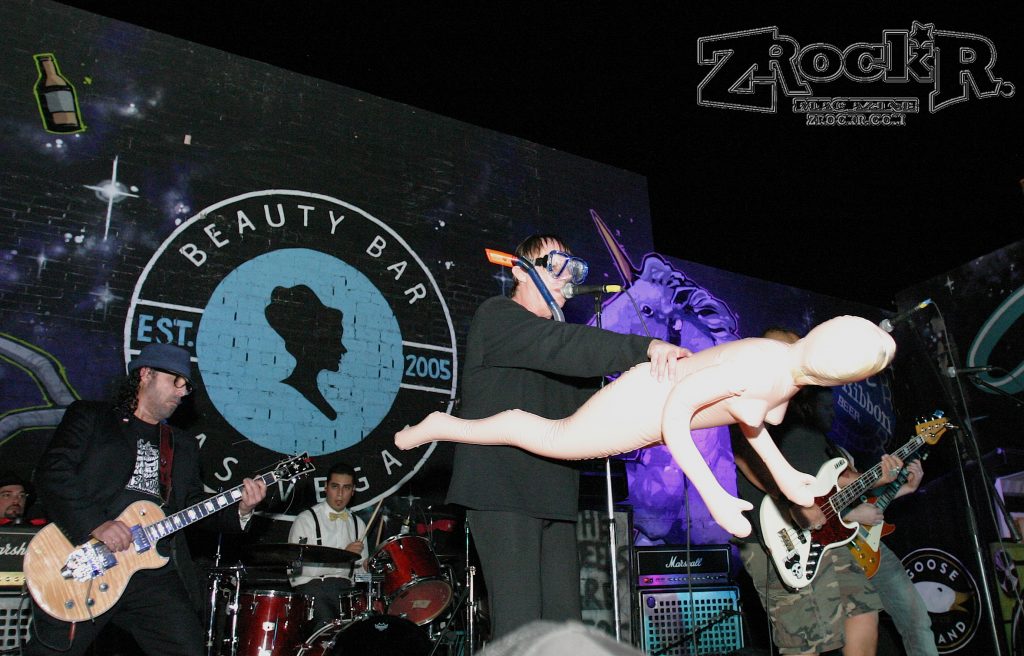 After The Queers, we were sardine-ing in the back of that bar, but I had no care. The start of the day at Punk in Drublic Fest last year was supposed to be the last time I saw The Dickies, but something happened to Leonard and he didn't make it on stage; turning the set into a Punk Rock Karaoke circle -jerk with fans singing all the songs. No way that was happening tonight though!
That reality check made their entrance seem surreal, but once "Where Did His Eye Go" started playing, it was like I was back at PRB 09' all over again. I was okay, you were okay. Manny, Moe and Jack? You know they were okay! After "Toxic Avenger", Leonard pulled out his scuba gear for a trip down Water Slide, and even got "Paranoid" with a little Black Sabbath.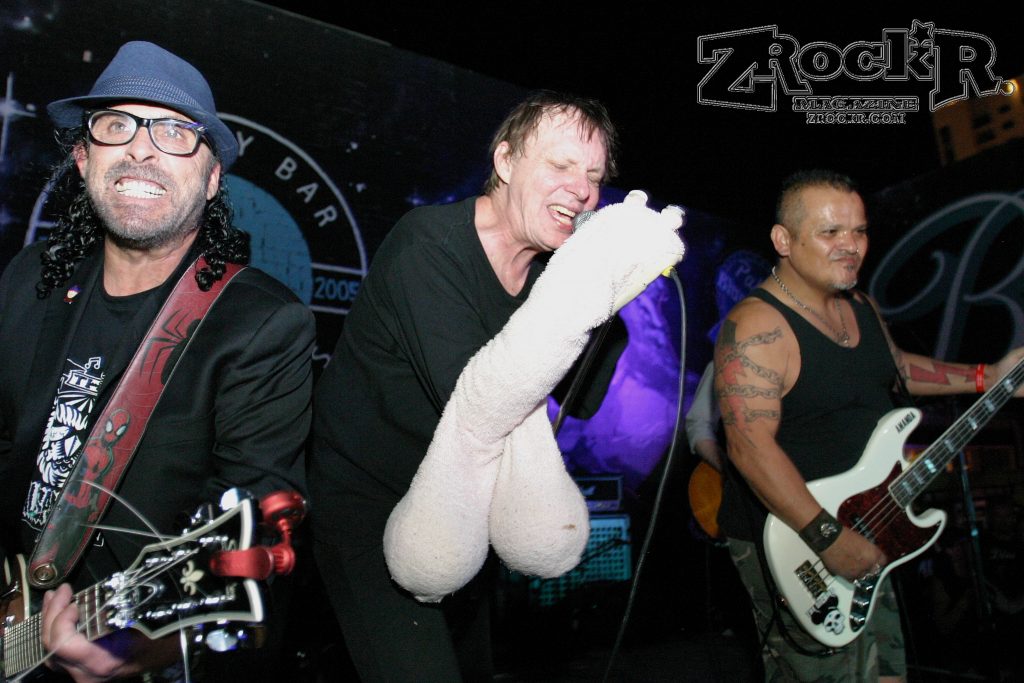 This show was just good ol' unfashion fun. We got our fix to hold us over till Memorial Day Weekend, but I'm sure we'll find a way to chase this all the way through to the first actual Club Show.
It is Vegas, and this was only a Wednesday.
PHOTO CREDIT: All photos by Ski Bassham for ZRockR Magazine – ©ZRockR Entertainment, LLC – ALL RIGHTS RESERVED