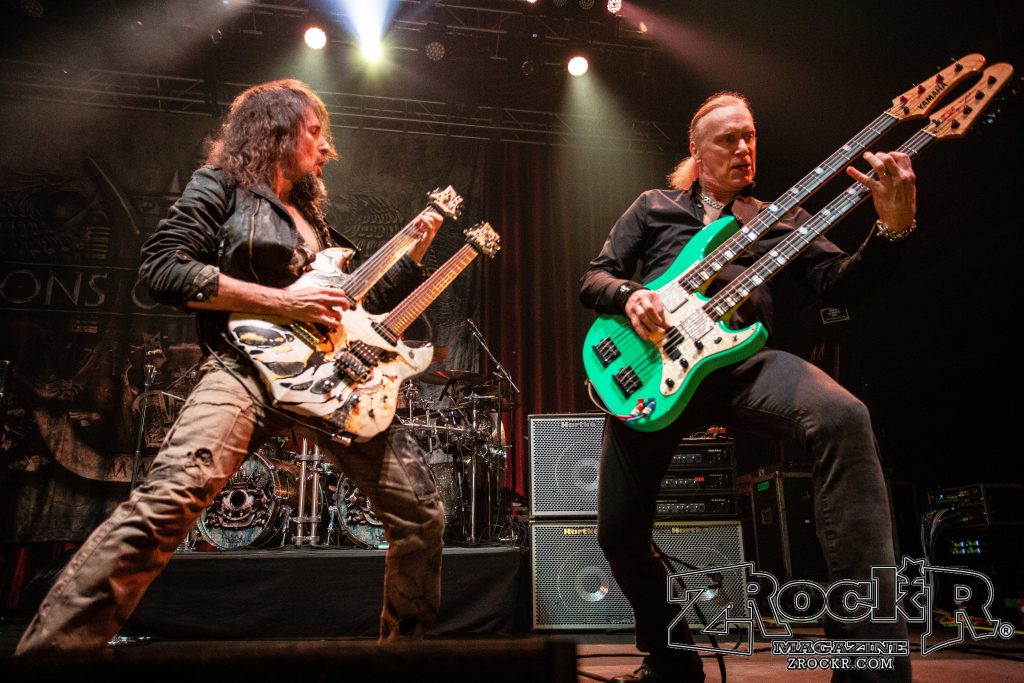 Sons of Apollo, the prog rock super group featuring Mike Portnoy and Derek Sherinian from Dream Theater, former Guns N Roses lead guitarist Ron "Bumblefoot" Thal, Bass-God Billy Sheehan, who has been in just about everything, and Jeff Scott Soto, best known as Yngwie Malmsteen's first lead singer, brought their show of technical wizardry to Las Vegas' Brooklyn Bowl on April 27th .
The hard core fans of the members' current and past projects were out in full force and were given a 2 hour assault of masterful musicianship. But before you go thinking this was just a huge wank fest of "look at me" solos, they brought what many who have tried before but couldn't- great songs.
 Tunes Like "God of the Sun",  "Divine Addiction", and "Lost in Oblivion", all from the bands debut record, were presented in full force, as well covers from bands such as Queen, Van Halen, and some of the members' solo work.
The obligatory solos where there, but they were presented tastefully and took just enough time for the crowd to catch their breath in between the songs.
Soto's voice was on point, and his Bruce Dickenson like stage presence built around the sparse imagery presented by the band's stage set up. Bumblefoot commanded stage left, and impressed many not with just his playing, but his vocal abilities as well, hitting soaring high harmonies and taking over the lead mic during some verses.
Sheehan is  a monster of man and player, towering over his band mates, and playing so fluently it makes you wonder if he just puts it on autopilot. A highlight of the night was he and Bumblefoot trading lead licks note for note, to the point where you didn't know when one stopped and the other started.
Keyboardist Sherinian and Portney also had their times to shine, and the power behind their ultra tight rhythm section laid a great canvas for the other members to paint on.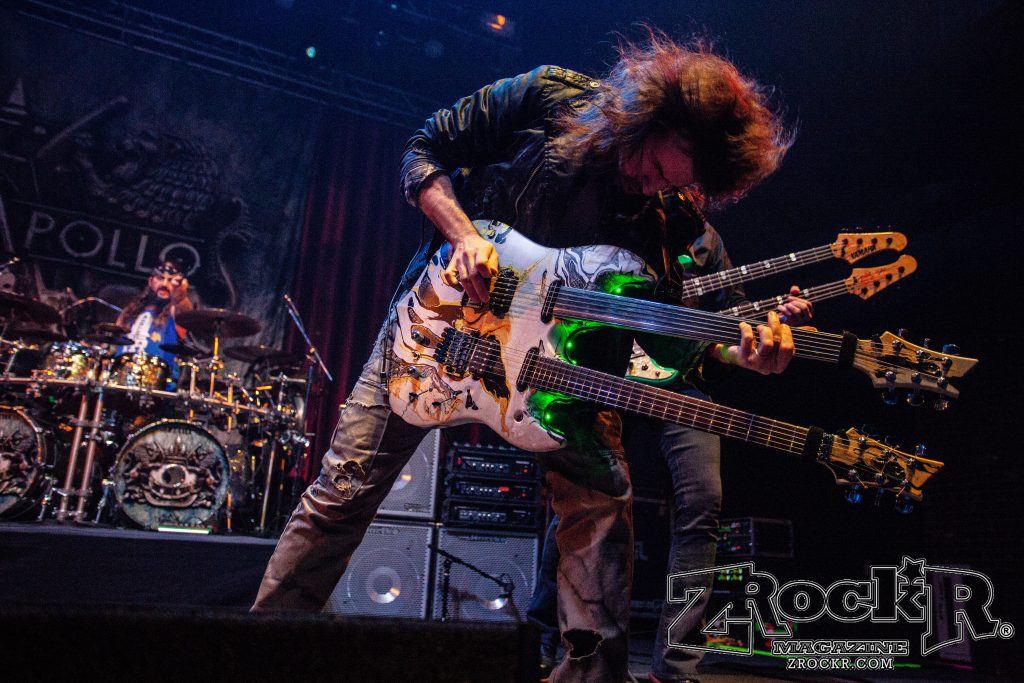 The band never took themselves too seriously, which is usually another pitfall of super-groups with this much talent. Soto and Sheehan feigned shock when Bumblefoot went to the mic to sing his lead parts, and the smiles from Portnoy to his bandmates during their solos was genuine. The band looked like they were having the time of their lives, as did the crowd.
Whether you're a fan of proficient musicianship, or just want to see some great prog/metal for an evening, check out Sons of Apollo when they come to your town, You wont be disappointed at all.
PHOTO CREDIT: All photos by Courtney Ware for ZRockR Magazine – ©ZRockR Entertainment, LLC – ALL RIGHTS RESERVED