The Killer Dwarfs have been rocking audiences for nearly 40 years. Hailing from Oshawa, Ontario, the Canadian rockers have not enjoyed the same commercial success as many of their musical peers, but as they've proved over four decades, they're no less excellent. Recently the group signed to David Ellefson's EMP label and announced they'd be releasing a new live album.
Live No Guff (hereafter simply referred to as "No Guff") is the second live album from the Dwarfs (the first being Reunion of Scribes: Live 2001). The group has been mostly quiet on the album release front in recent years, aside from the issuance of the previously unreleased Start @ One album a few years back, although the group supposedly has new studio work in the making. In the meantime, how does this live album hold up?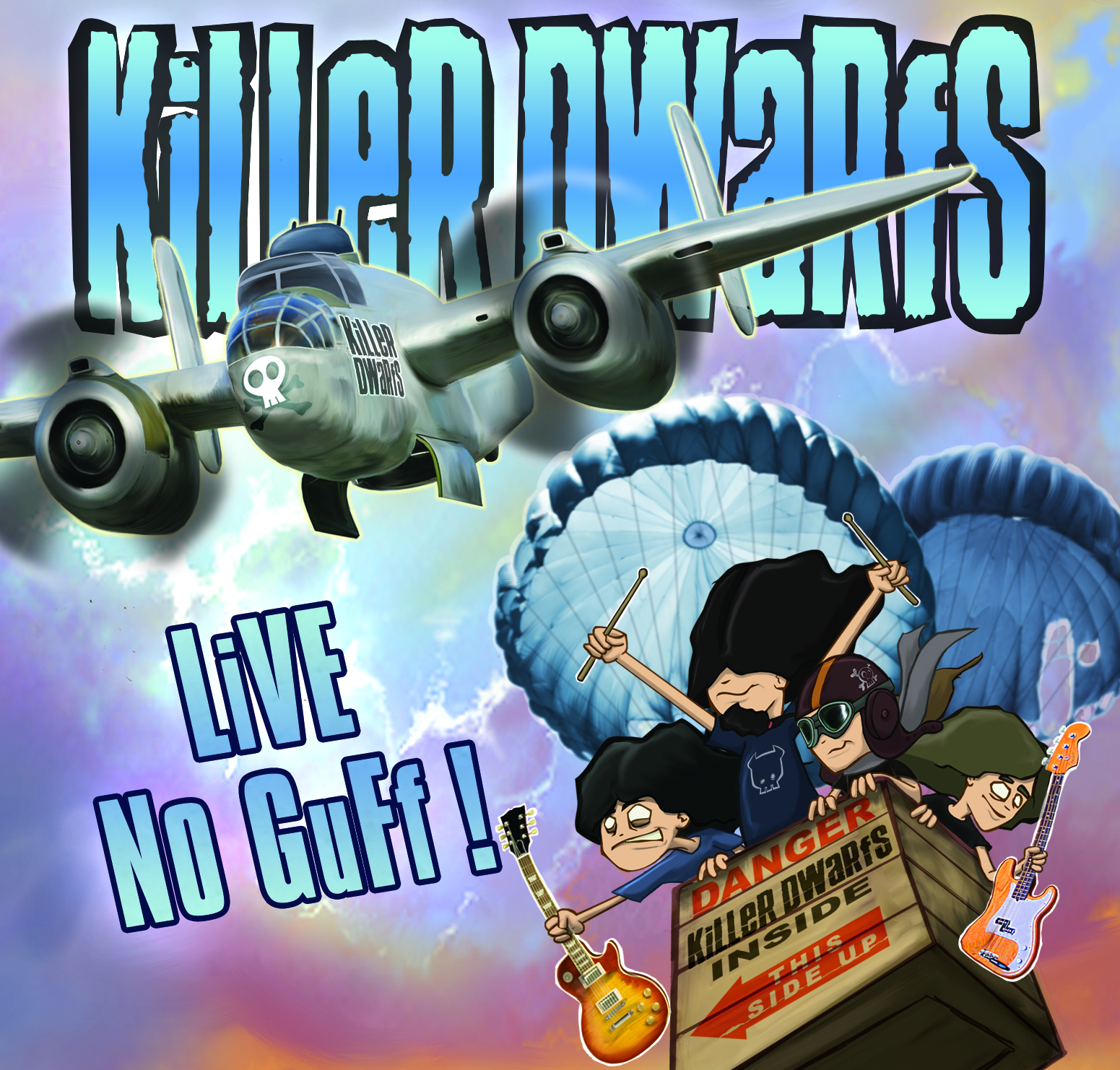 Not every band holds up well over the years, but the Killer Dwarfs' combination of bluesy hard rock, diverse musical sounds, and signature sense of humor all come together nicely on No Guff. The group still has surprisingly strong stage chemistry and gives their audiences strong renditions of these tunes. It's a setlist which, thankfully, doesn't neglect the earlier releases. The classic tunes fans remember are here, but I'm pleased to see them dig into the vault as well.
These guys clearly love making music together and it shows on every song. From the straight-up rockers to the acoustic-tinged ballads, everything sounds fantastic. It's not an earth-shattering live release that's totally going to change the world of rock and roll; it's just one of Canada's most underrated rock bands doing what they do best. Put simply, this album was about what I was expecting…. But in the best of ways.
The Killer Dwarfs have much underrated music which deserves to be rediscovered, and No Guff will be a fantastic time killer while you're waiting for the group's next proper studio album. Strongly recommended!