On Saturday, June 23, 2018, Jizzy Pearl and Love/Hate rocked Vamp'd, with special guest Alex Cole as the opener.
Jizzy Pearl is probably best remembered for being "that guy who crucified himself on the Hollywood Sign." But this man has been active in the music world for over three decades, and now calls Las Vegas his home. With Love/Hate he recorded many kick-ass rock songs that tended to be overshadowed, and is perhaps better remembered for his stints with Ratt and LA Guns, and to local audiences, as Sin City Sinners vocalist. The man is a definite showman on the stage, and one who deserves way more credit than he gets. That's all the more reason I was excited for this gig.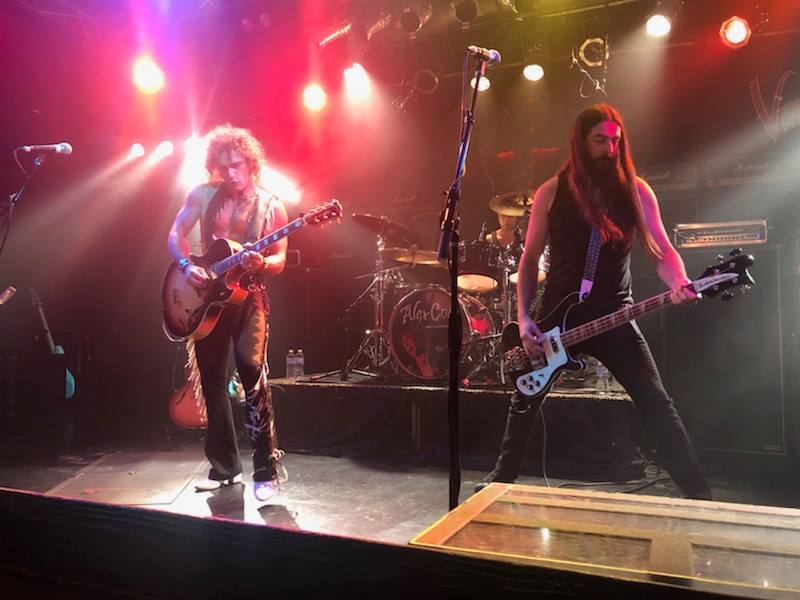 Opening the gig on this evening was Alex Cole. This retro rocker is originally from Italy but currently resides in Southern California. His throwback sound is a fantastic combination of musical elements, and while this was only his second gig in Vegas (he'd opened for The Moby Dicks at Vamp'd a few months prior), the guy instantly won over the crowd with his playing, his on-stage energy, and a sound that seemed to appeal to everyone in attendance, recapturing the spirit of a bygone era in rock and roll. His trio has fantastic on-stage chemistry, and Cole's on-stage antics became an instant highlight of the gig. Audiences heard a mix of original tunes and covers by artists including Ted Nugent and ZZ Top. Alex Cole is the best thing to happen to the world of rock and roll in a long time, and we're sure to see more performances and music from him as time goes on. Here's hoping the guy makes it. He deserves it.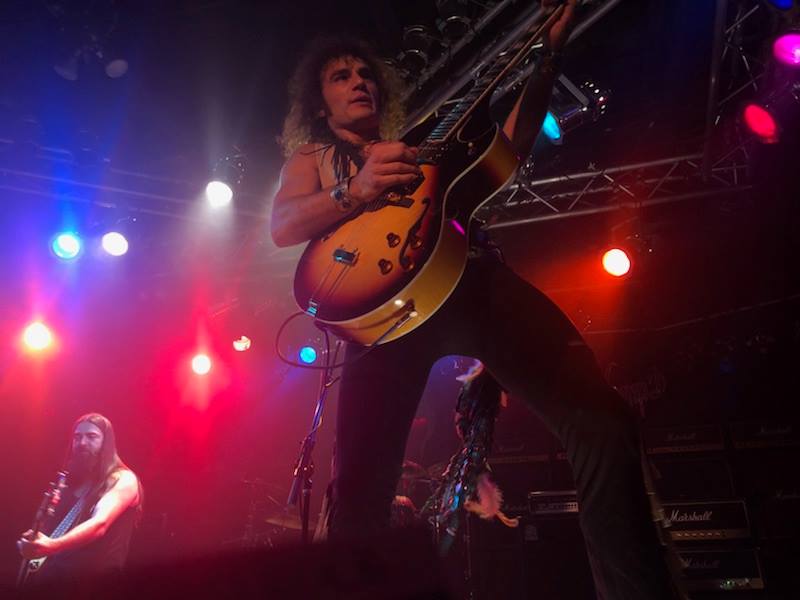 It was Jizzy Pearl the audiences came out to see, and he attracted a sizable crowd for the evening. He's been rocking the world for decades, and in more recent years, has called Vegas his home. For this evening, his Love/Hate band teamed him up with classic Love/Hate drummer Joey Gold, former guitarist Darren Housholder, and bassist Doc Ellis, the latter of whom being another staple of the Vegas music scene for years.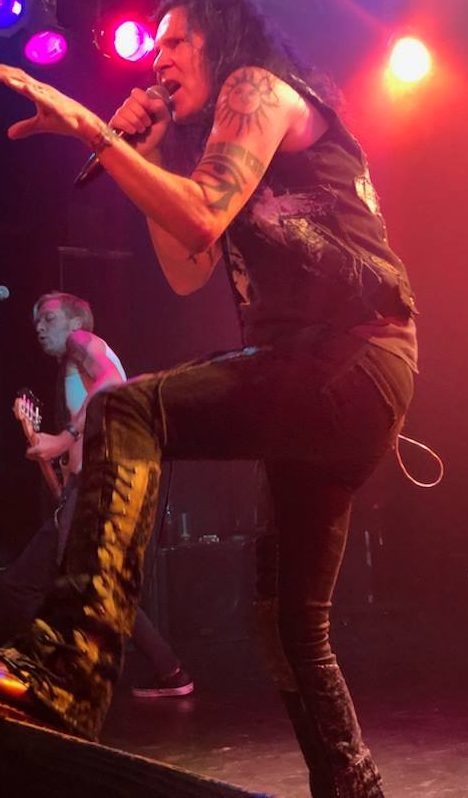 I love watching Mr. Pearl perform regardless of what band it's with, though in many cases he's been relegated to performing cover songs rather than tunes he wrote/recorded originally. That was rectified on this evening with a set of old and new LoveHate songs alike, ranging from the band's 1990 debut Blackout in the Red Room, to this year's new release, All You Need is Soul.
The quartet assembled for this Love/Hate show had great stage chemistry and energy; there was not a dull moment throughout this set. It was great to revisit classic cuts like "Why Do You Think They Call it Dope" and "Rock Queen," but the newer songs of the recent release were no less excellent and segued together for the ideal set of rock and roll. Pearl is always fantastic on the live stage with an unreal amount of energy. And it's always a delight to see Doc Ellis on the stage, playing guitar or bass for whatever band he's playing in. In recent years, in particular, he's been a regular collaborator with Jizzy Pearl and/or Love/Hate, making for some great live moments.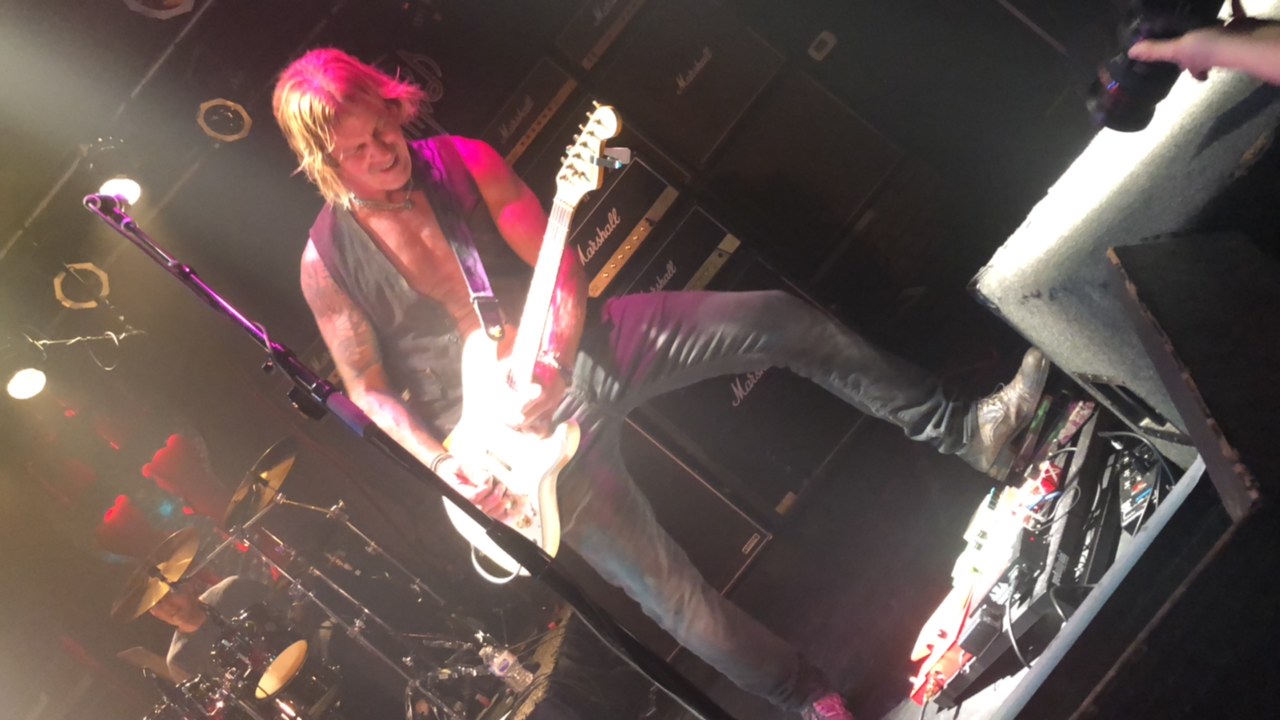 The real standout player in this set, however, would have to be guitarist Darren Housholder. This man was front and center, in the audience members' faces throughout the set with his wild guitar playing and high-energy antics. Here's someone who knows how to rock and thoroughly entertain every headbanger in attendance at his gigs, something that was certainly true here.
This was a fantastic set, the only real disappointment being a lack of encores; it would have been fun to have Pearl throw in a Ratt or LA Guns tune as a surprise to close out the set, but this is a very minor and negligible flaw in what was another fantastic Vegas rock and roll show on the Vamp'd stage.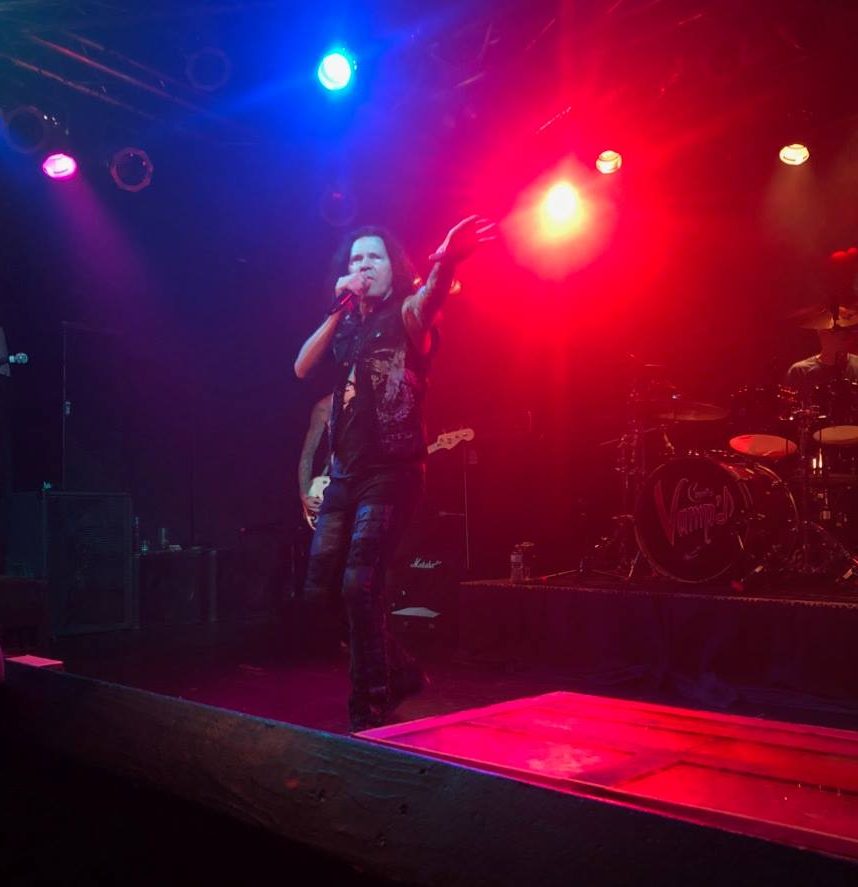 Jizzy Pearl rocks, and if you missed this set from him and Love/Hate, you only hurt yourself. The up-and-coming Alex Cole is no less impressive, and also needs to be heard and seen live. This was a kick-ass night of rock and roll from start to finish, enough said.
All photos by Symphony DeLayne. Used with permission.