Editor's Note:  Vinnie Paul considered Vegas as much home as Dallas…. We wanted to be able to share not only what we felt here in Vegas, but also from Dallas as well….  We are doing so by sharing reports from the biggest Pantera fan we have on staff – as well as from our guy in the Deep Ellum Dallas who is part of the stage crew at The Bomb Factory where they held the public memorial for Vinnie Paul.  We can't convey the loss we all feel-  he was a friend to all in the community, no one was ever a stranger to him it seems, and he will be deeply missed….  
Vinnie Paul's passing, and the Las Vegas scene
On June 22, 2018 we found out about the passing of the legendary drummer, Vinnie Paul. (Pantera, Hellyeah, Damageplan, Rebel Meets Rebel) He had reportedly passed away in his sleep after a massive heart attack, (not confirmed) in his Las Vegas home.
As a diehard fan, I can tell you this is hard to write as it is… Vinnie Paul was likely one of the nicest musicians I had ever met. It seems this story of meeting him goes across the board with everyone who's crossed paths with the man. Pantera changed my life, on a personal note… I had met him at a Trixter show at Count's Vamp'd, which was a regular spot for him to hang out at with his crew. But he could normally be seen all over the city… The night prior to his passing he was hanging out at Beauty Bar during Tantric's show, in which Wicked Garden, (Dominick Muzio's band) had opened up so we had many of friends in attendance for that one. It was a shock for us to see him smiling and partying one night, and then just be gone the next.
The last week we have seen an outpour from the Las Vegas music community, as well as the metal world as a whole paying tribute after tribute to this man. But as far as the Las Vegas scene, where he called his home… We saw posts online from Raiding the Rock Vault, Count's Vamp'd, Downtown Las Vegas Event Center, and numerous other venues, promoters, and figures speaking about just how awesome of a person he was.
On a further note regarding tributes, Las Vegas locals Puppet and Tinnitus dedicated their sets at Vamp'd on 6/22 to VP. And not long after, the Homegrown show at House of Blues on 6/29 featuring Honor Amongst Thieves, Bravo Delta, DriVen, AntiTrust, and Incarnate had also dedicated their performances to him. I also personally watched Unearth at the final Van's Warped Tour yell out, "REST IN PEACE VINNIE PAUL! PANTERA FOREVER!" along with seeing video footage of Every Time I Die playing bits of "Domination" and "I'm Broken" during their Warped Tour sets.
I don't see these kinds of dedications stopping anytime soon. Vinnie Paul and his work with Pantera and Hellyeah have left irreplaceable marks on the metal genre.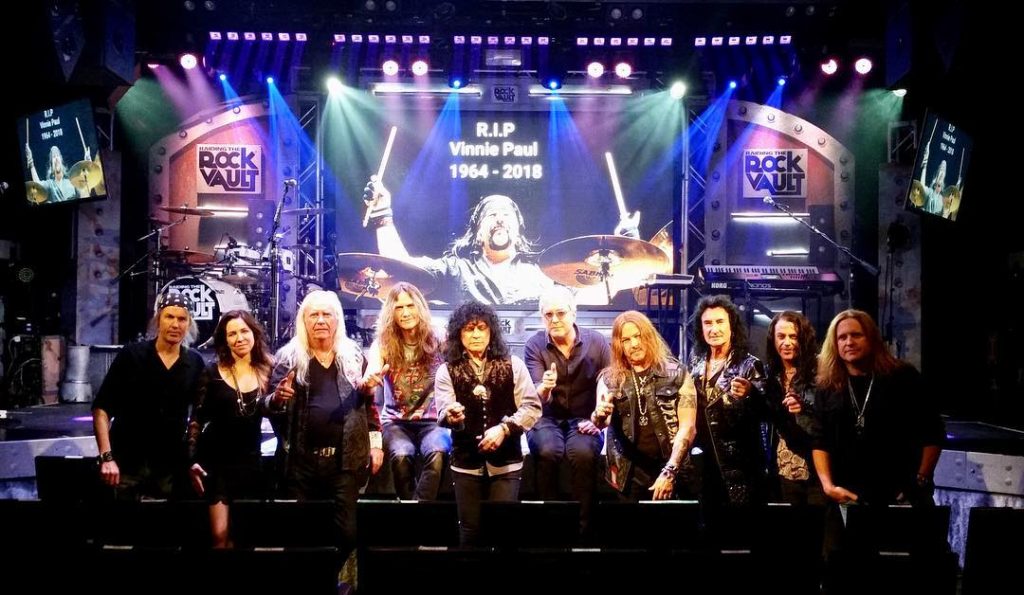 If there's one thing for certain, Vinnie Paul had no short of life and fun in his 54 years. (54 is still too young though…)
The man lived for seeing everyone around him happy. That's one thing you'll hear from just about every person who was close to him. I could tell you I'd have gone down to Dallas to his memorial at The Bomb Factory if I was able. The beginning of the memorial it was spoken to the crowd that there was to be no crying allowed. This was a celebration of life, and it was treated as such.
We here at ZrockR, while devastated from his loss, are also hoping he is tearing shit up in the afterlife with his brother, Dime… along with the other greats we have lost through the years.
Readers, don't ever forget, cherish the memories and music, and always… ALWAYS…. GETCHA PULL!
Rest in power, Vinnie. We love you.
1964-2018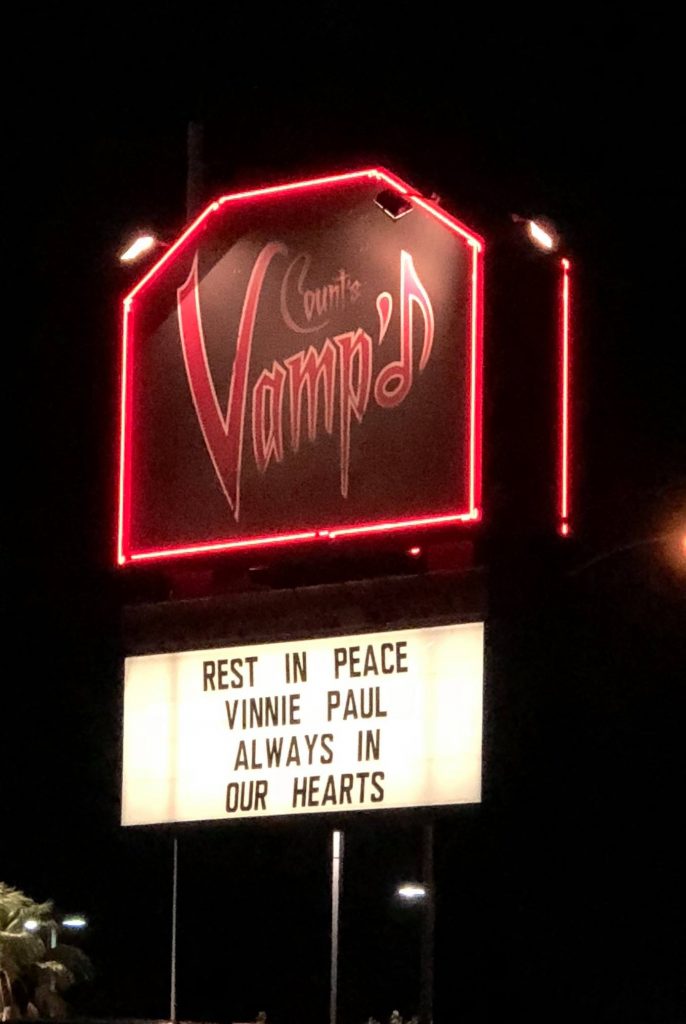 A few staff memories with Vinnie Paul: