Editor's Note:  Vinnie Paul considered Vegas as much home as Dallas…. We wanted to be able to share not only what we felt here in Vegas, but also from Dallas as well….  We are doing so by sharing reports from the biggest Pantera fan we have on staff – as well as from our guy in the Deep Ellum Dallas who is part of the stage crew at The Bomb Factory where they held the public memorial for Vinnie Paul.  We can't convey the loss we all feel-  he was a friend to all in the community, no one was ever a stranger to him it seems, and he will be deeply missed….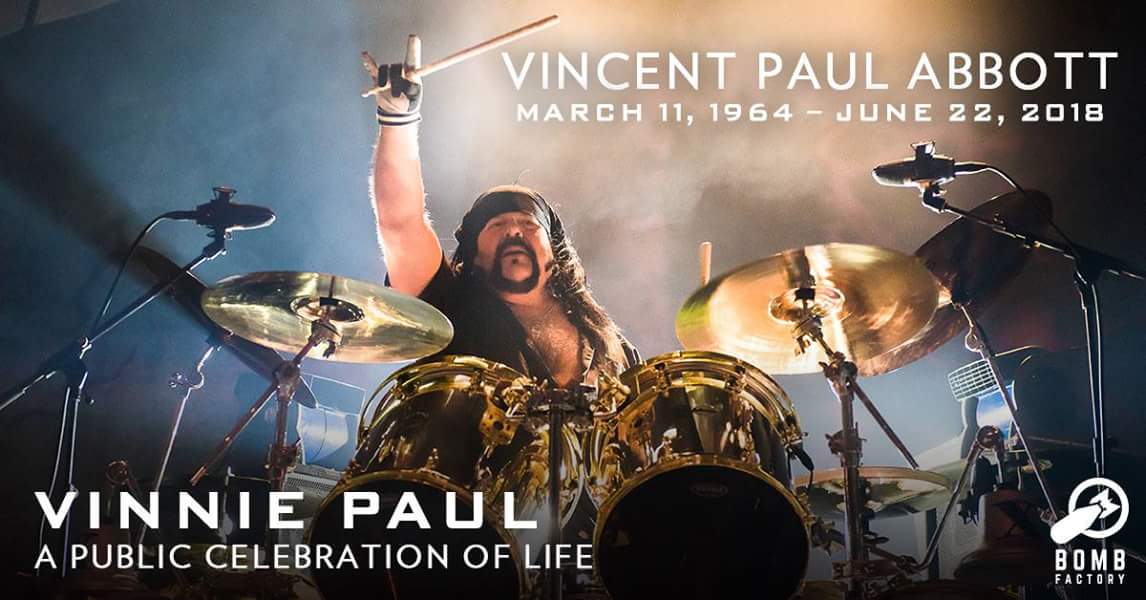 Report from Dallas :  Vinnie Paul Public Memorial at The Bomb Factory
A lot of heavy hearts entered the Bomb Factory in  Deep Ellum on Sunday, July 1.
At 
3:33 pm
 around 800 fans filed through the doors, to pay tribute to Vinnie Paul. Vinnie was one of the co-founders and drummer of the legendary North Texas heavy metal band Pantera.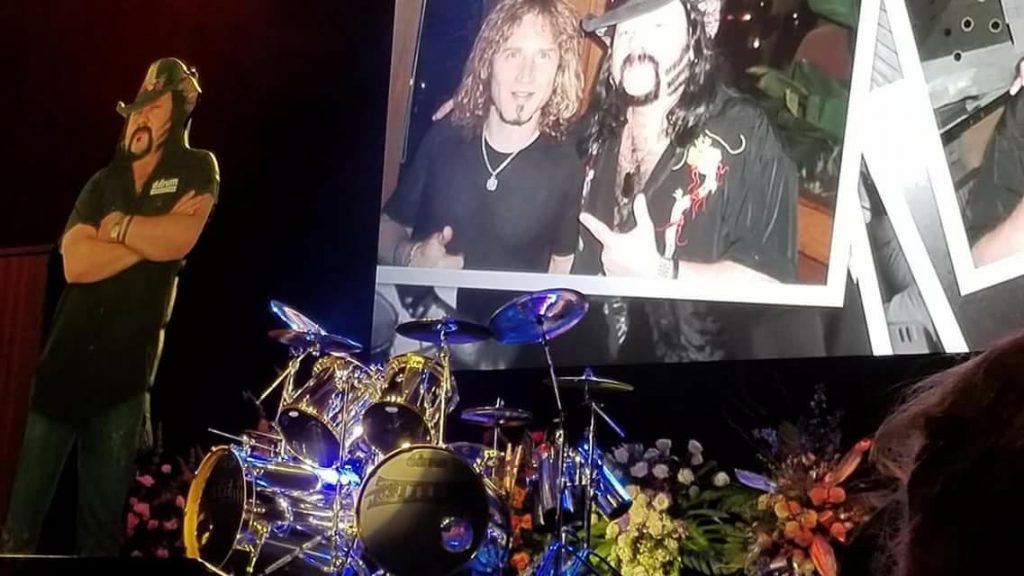 Vinnie Paul left us June 22, 2018. At the age of 54 in Las Vegas. "No matter how many millions of albums he sold, he treated you as an equal." Dr. Rock said. "He didn't treat you like he was a rock star. He never had that ego."
I personally recall seeing him multiple times at Trees and Canton Hall. As soon as he would step out his vehicle. He always stopped and take selfies with fans and sign autographs. As he came out to see everyone- from local to national bands- they were all friends.    Vinnie Paul was recently recording another album with his band, Hellyeah.
The Celebration of Life started at 3:33 pm "Dime Time". During the the event fans started chanting "Vinnie Paul" "Pantera" and "Hellyeah". As they watched video tributes to the late Vinnie. Speakers shared memories of how Vinnie influenced the metal genre and the lives of fans.  During the event Chris Adler drummer for Lamb of God. Gave Vinnie Paul's drum kit one last solo. And to end the celebration at Bomb Factory. The last tribute video was,  you guessed it,  Pantera "Walk".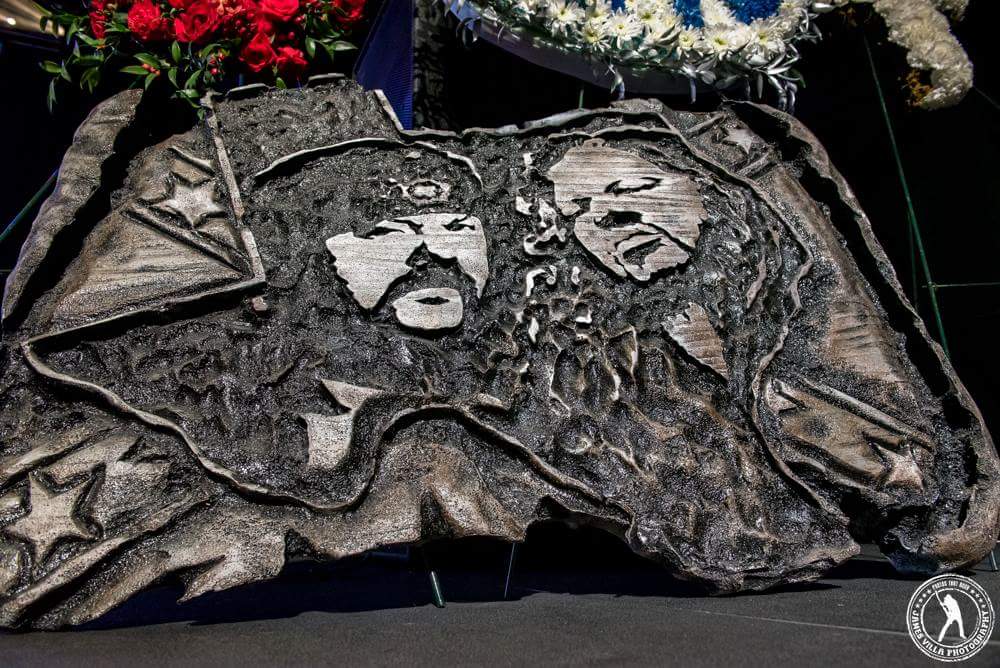 And the crowd made sure the Abbott brothers heard it!!! 
As everyone left to continue the celebration in their own way. There was one place that the celebration was going strong. Vinnie Paul's club, called The Clubhouse. That is where everyone ended the night of celebration of Vinnie Paul.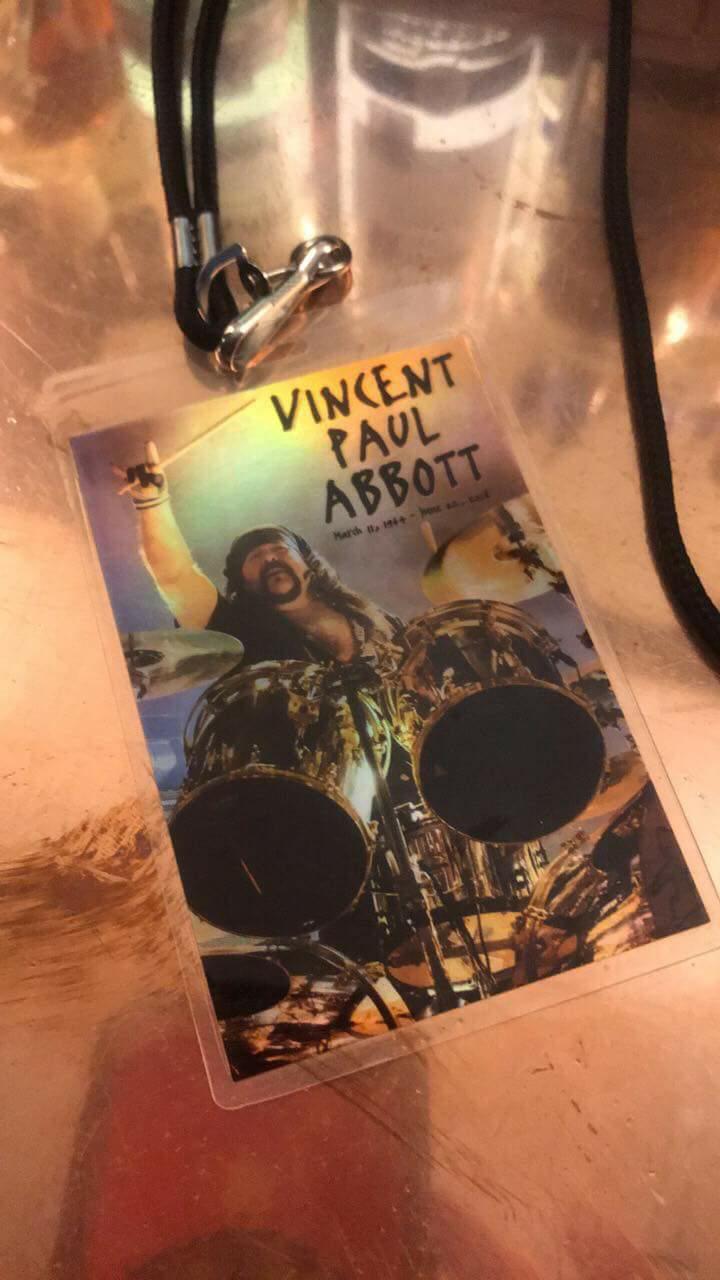 Some photos from the public memorial at The Bomb Factory- Deep Ellum- Dallas, Texas: 
PHOTO CREDITS:
All photos are courtesy of Dallas Photographers James Villa and Nicole Piazza – All photos are copyright their respective photographers and used with permission.  All rights reserved. 
ZRockR staff and management Las Vegas would like to thank James and Nicole for their allowing us to share these beautiful shots of this emotional day in Vinnie's hometown.