As the frontman of Twisted Sister, Dee Snider has been rocking audiences for decades now. In more recent years, he's stepped aside and started recording solo records, proving to the masses he's capable of continuing to make fantastic music even without the band he ascended to fame with. Over the past several years, Mr. Snider has released everything from traditional albums to a record of Broadway cover songs!
For the Love of Metal is the latest studio album from Dee Snider, and his first since 2016's We Are the Ones. Snider, who hadn't planned to record any new records for the foreseeable future, was challenged by Jamey Jasta of Hatebreed to put out a true METAL record.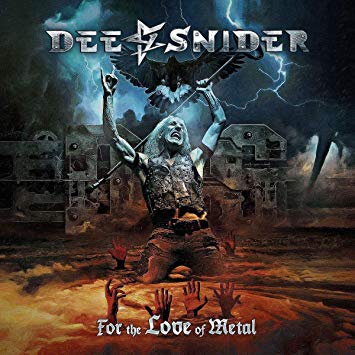 Despite the disbandment of Twisted Sister, Mr. Snider is certainly keeping busy. But the most important question on the table is whether or not For the Love of Metal is a good record. How does it hold up?
Any past fears you may have had about Snider declining musically following Twisted Sister will be laid to rest within seconds of you hearing the opening cut on For the Love of Metal. Mr. Snider's not only still hard and heavy; this may very well be the heaviest record he's ever put out. The album features a modern edge and production, but still manages to retain much of his signature sound. There's no mistaking who it is you're listening to despite the passage of years and more modern production. The album manages to stay diverse and interesting throughout its duration, and even has a few surprises.
Dee Snider's still kicking ass. For the Love of Metal is another fantastic release from the Twisted Sister frontman, who's still doing what he does best. It's one of his heaviest albums ever, and shouldn't disappoint fans. Highly recommended!