Train: Live at The Pearl
Friday August 3rd, 2018 an audience filled The Pearl Theater inside The Palms Casino & Resort to see Train. Getting in line I was amazed at the array of fans. Some old, some young, some still in diapers. I had seen Train before when they toured with Better Than Ezra, but it was nothing like this. It's very rare I see such a diverse group of people to see one band.
Opening for Train was Las Vegas's very own O Wildly. Although I had never heard of them, I left a fan. O Wildly has a very distinct and vintage sound that reminds me of road tripping and smoking cigarettes. To be more clear, it's a bit of country mixed with some mellow rock and roll. O Wildly's new single "Coming Back Your Way" can be purchased on ITunes and Spotify.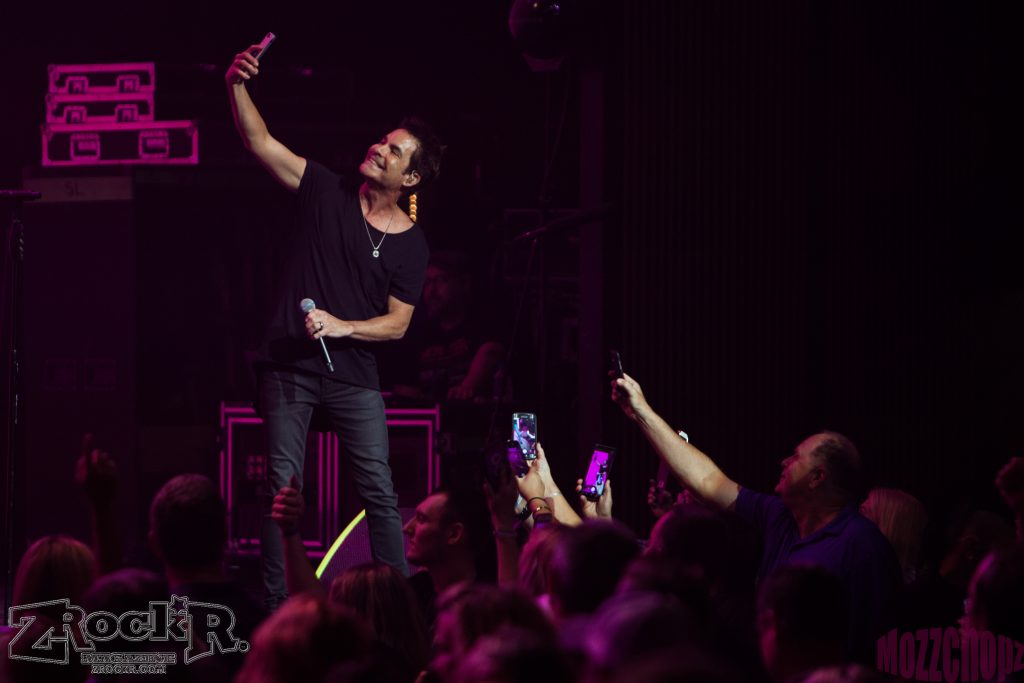 Upon walking onto the stage, the theater filled with the growing hiss of steam and train sounds that instantly made your heart beat a little faster. The groups lead singer, Pat Monahan, made it clear that he is a fan of Las Vegas and, I think it is safe to say the feeling is mutual. The show opened up with "Drink Up" one of my personal favorites and it was definitely fitting for this Las Vegas crowd.
During "If It's Love", Pat dedicated the entire song to taking selfies with fans who had gathered at the front of the stage. I always appreciate when bands show that they have love for the fans. How he managed to seamlessly take selfies with random phones and keep singing is beyond me. I guess it is love after all.
Here is something that I did not know: Pat Monahan can do a killer Led Zeppelin cover. The band started playing "Black Dog" and I thought to myself this could go very good or very bad. The guitars, the vocals, the drums, everything was worthy of saying this was a killer cover. Louis Maldonado can shred a guitar and there is no doubt about it.Train even has an entire album dedicated to Led Zeppelin covers titled Train Does Led Zeppelin II.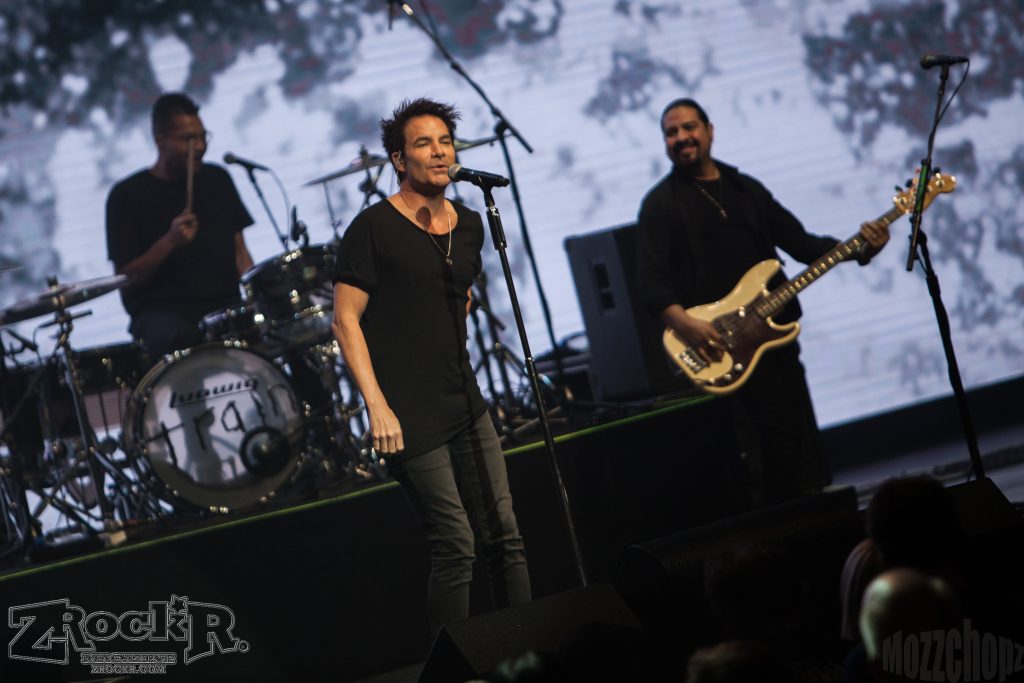 Here is where things begin to come full circle for me with this diverse group of people. "Call Me Sir" is the band's newest single featuring country singer Cam and Gym Class Heroes' Travie McCoy. It's a far cry from the band's "Meet Virginia" days with the second verse being sung by the beautiful Cam and a solo from Travie. Speaking of "Meet Virginia", transitioning from their newest to one of their oldest was a delightful surprise. At times I would find myself entrapped in their newer songs and they would follow up by playing an older song which really worked for this band.
This concert was full of musical ups and downs. You never knew what was coming next. It was at this point the band left the stage and left Pat was left all by himself. What happened next was something that I have never ever seen. Pat removed his ear buds and asked if he could sing a song acapella...with no mic. The theater got dark and quiet. A single spotlight shown on Pat and he began to sing "Alone at Midnight" from his solo album. As Pat belted out the words I found myself hunched over not wanting to make any noise. No band. No mic. My mind was blown. I have never seen so many people so quiet. Pat's voice filled up the room. Even as I write this I still get goosebumps.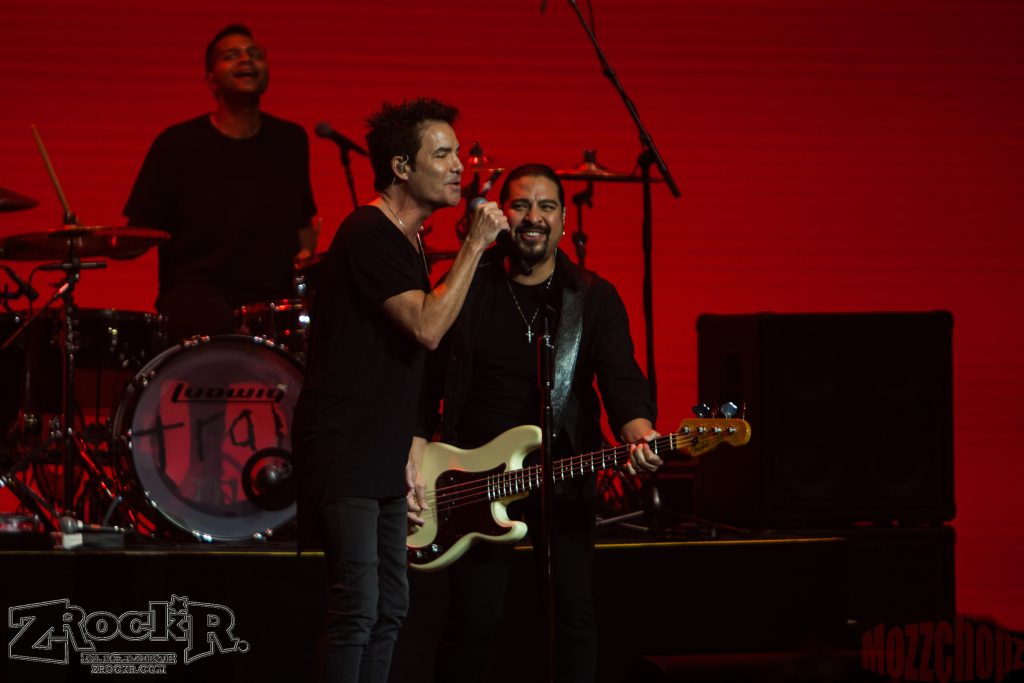 After a powerful performance, Pat exclaimed "I dumped that bitch and wrote this song". The song he played was "Marry Me". His voice cracked a little bit but, I did not mind one bit after that epic solo performance. They continued to play some more old school songs and ended with the song that everyone knows "Drops of Jupiter". I can't lie. I teared up a bit.
There is a reason the people at this show are so diverse and that is the show itself has something for everyone. So grab your grandma, bribe your kids, and go see Train live.
PHOTO CREDIT: All photos by Vincent Young for ZRockR Magazine - ©ZRockR Entertainment, LLC - ALL RIGHTS RESERVED