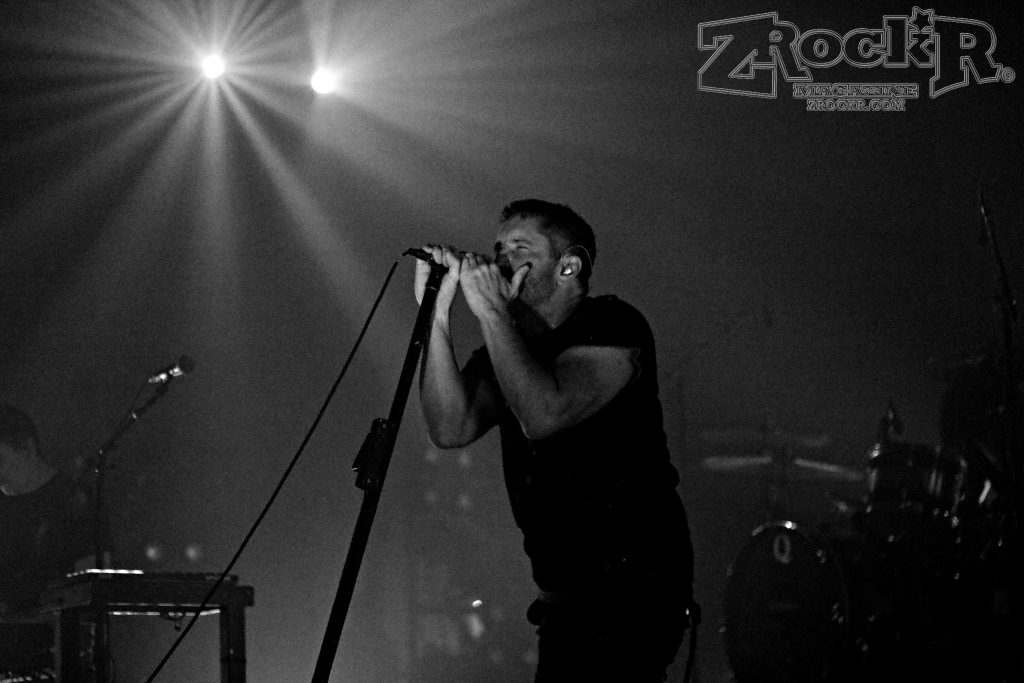 Ah yes, another Nine Inch Nails tour is at hand and the masses of NIN fans across the country have been a buzz about this since the dates were announced. What will be played? What will the set be like?  Will Trent resume destroying his keyboard yet?  All those questions were answered the nights of September 13 and 14 at Comerica Theater in Phoenix in a major way and we were elated by the answers.
While those in attendance on night one were completely blown away with the set kicking off with the COMPLETE tracking of the EP Broken played in successive order from the pre-recorded 'Pinion' to 'Happiness in Slavery' being played for the first time since 1995 and right down to the cover of Pigface's song 'SUCK'. The fans in attendance that night were raving during and after the show online about the show which had this journalist (and fan) kicking herself in the ass big time for not going- 1) because Broken, which, incidentally,  is celebrating it's 26th year, is a favorite of mine of the earlier catalog but also because 2) NIN PLAYED ALL OF BROKEN IN ORDER LIVE GOD DAMN IT!   *sigh*  but I digress… no, I opted to go to night 2 because… it doesn't matter now- because night 2 was pretty fucking awesome in itself.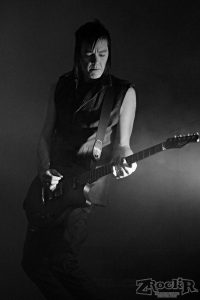 Again, it was electric the feeling among the fan base, chatting with people who were there for night one and going to night 2.  Seeing people in NIN shirts at the airport as we deplaned and were walking thru the terminal at Sky Harbor, our Uber driver, a dude from New Orleans originally who still had that great Nawlins accent chatted on the way to the hotel about the show, the lack of good Cajun fare in Phoenix and that Trent had once been an adopted son of his hometown.  The Marriott we were in also was full of both NIN fans and some weird convention of sorts with people dressed as either clowns or pirates which made check in interesting- but we were there for the show later that night not people watching for the afternoon.
I have to comment on the venue itself. Comerica Theater, located in the heart of Phoenix is a really cool venue!  Vegas could take a cue from them about the whole free watering stations to stay hydrated thing ( no, seriously- FREE water that you can take INSIDE if you don't open the bottle- crazy I know!).  I don't think you can find a bad seat there.  It isn't so large that you are lost nor so small you can count Ilan's curls.  The head of security we have to give a special shout out to as well as the house production manager who were a great assist to us that evening.  Once inside, it was evident who everyone was there to see-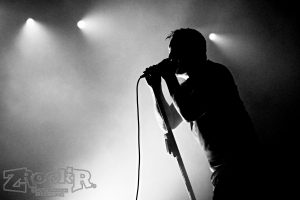 the line to the merch table was insanely long and while Jesus and Mary Chain did a great set from what we did see of it, people were chatting amongst themselves about the night before and what they were in for that evening.  People were there from all over too- not just Phoenix.  They came by car or plane but they were all there for one thing-  the kick off of the Cold and Black and Infinite Tour.
The strains of 'The Fireman' from David Lynch's show Twin Peaks filled the theater which took me back… back to 1994 and another NIN tour and as I stood there in a strange time warp in my head- it began- 'Mr. Self Destruct' erupted and the lights and the man himself and guitarist Robin Finck to his left with the backing refrain of "and I control you" and the crowd in attendance absolutely went wild. From there they went right into 'Piggy' and we all began to wonder… they did Broken last night- were we to be treated to The Downward Spiral maybe?  Hopefully?  The few minutes of silence actually had me in my head saying to myself "please play 'Heresy' please play 'Heresy', but it was not to be as Trent hit the keys to the beginnings of 'The Frail' and that was just fine- it's always wonderful to listen to Trent simply play.
Other highlights of the evening were also having that taste of 'The Only Time' slipped into 'Closer' (would love to see that played on its own sometime) and a good chunk of Bad Witch was played, which included a lot of sax playing by Trent, which was cool to see again.  This was also the first time they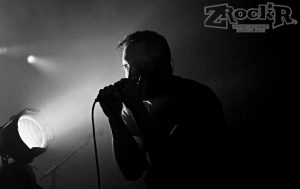 played 'Over and Out' live.  'Head Like A Hole' remains a crowd sing along favorite-  and I think we were surprised by the encore choices when the beginnings of 'A Warm Place' began, but the night wrapped up with 'Hurt' and I can tell ya what-  there was not one person who left that venue disappointed.  We got half of The Downward Spiral and most of Bad Witch and a good splash of tunes spanning the NIN catalog, and I don't think anyone could bitch about anything that night.
The Cold and Black and Infinite Tour is rolling across the land until mid December.  Shows are selling out with fans begging for shows in cities not scheduled.  You can get tickets for shows at nin.com/live   I advise you to click on shows that say sold out too- you may find some certified resales on Ticketmaster and still get a chance to go.  It is VERY well worth it!
It should be noted that there have been rumors flying this could be the last hurrah for NIN.  My personal opinion?  I very highly and seriously doubt that.  Trent sure doesn't appear to me to be ready to hang up his keyboard for retirement or only scoring films.   I will be attending a show (or 2) mid tour and will be there for the wrap up as well…  everyone knows as a long time fan,  I can't help but take my wretched ass out and trip the spiral fantastic a few times when ever NIN hit the road… keep you posted!
Some more of Stephy's shots from the 2nd night at Comerica of Trent and Robin: 
PHOTO CREDIT:  Stephy Hayward of Livewire Photography for ZRockR Magazine-   Photos © ZRockR Magazine in accordance with The Null Corporation – All Rights Reserved