Clutch isn't everyone's cup of tea, but Book of Bad Decisions has a little something to offer everyone. With 15 tracks, how could it not?
Kicking off the album is "Gimme the Keys", which immediately kicks you in the gut with its powerful drums, provided by Jean-Paul Gaster, and easy to follow vocal melody. It's nod to Stephen King's Children of the Corn, is right up this horror lover's alley, and I found myself headbanging along with the song. It's a great start to the album.
"Spirit of '76" is the next song on the album, and it brings in a bluesy groove that I actually found myself closing my eyes and dancing in my seat to, and I don't dance. Ever. Neil Fallon's vocals soar over the instrumentals provided by his bandmates, and it continues that story-telling trend that "Gimme the Keys" gave us.
The third track, which shares the title of the record, is probably my least favorite song on the record. It's catchy, and there are some tasty guitar licks buried into the mix, but I couldn't tell you why. I think for me it's more placement than the song itself. As I listened to the record a second time through, it grew on me. Fallon and Tim Sult's guitars are what carry this tune, giving it a kind of weird Hunter S. Thompson in the middle of the Mojave Desert feel; and then it just ends! It ends as abruptly as it starts, but the next track picks back up.
After "How to Shake Hands", comes "In Walks Barbarella", which oddly sounds exactly how you might think. The horns at the beginning of the song set the tone for the funky feel of the song. My only complaint is that Dan Maines' bass is buried so low in the mix that you can't really hear it, and I am sure it sounded as funky as the rest of the song.
I don't want to give away the entire album. I want there to be some mistique for you to discover on your own, but slowing down and rounding out this fast paced record is "Lorelei". This track more is guitar and vocal driven at first, carrying a somber kind of feel, but when the drums kick in during the chorus, it's back to business.
Overall, this is a really solid album, and I can honestly say that even though I didn't go into it as a Clutch fan, I'm coming out as one and will definitely be checking out the rest of their stuff.
Clutch is currently on tour. Check them out if they are coming your way!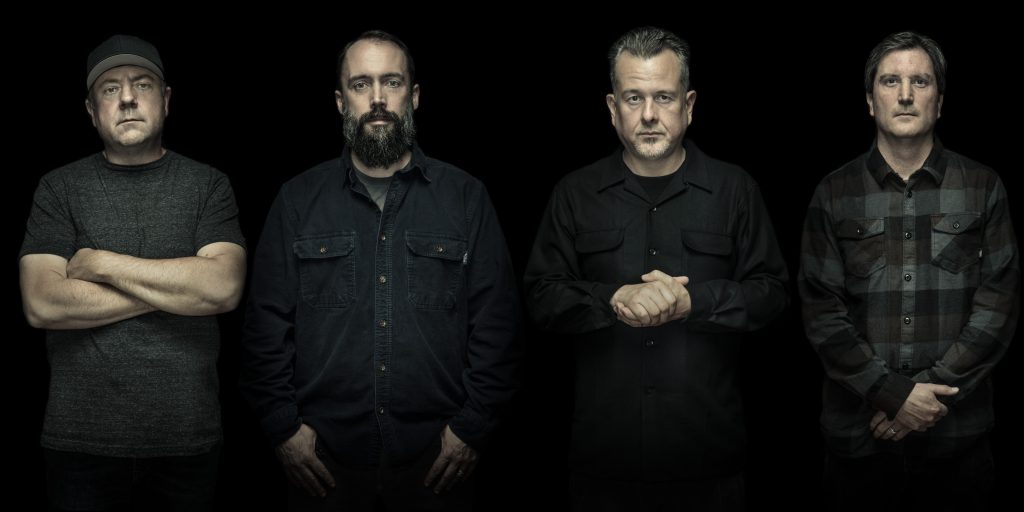 Tour Dates:
10/5 – Boise, ID : The Knitting Factory
10/6 – Spokane, WA : The Knitting Factory
10/7 – Seattle, WA : Show SODO
10/8 – Vancouver, BC – Commodore Ballroom
10/9 – Portland, OR : Roseland Theater
10/11 – San Francisco, CA : Roseland Theater
10/12 – Los Angeles, CA : El Rey Theater
10/13 – San Bernadino, CA : Glen Helen Ampitheater
10/14 – San Diego, CA : North Park Observatory
10/15 – Tempe, AZ : The Marquee
10/17 – Tulsa, OK : Cain's Ballroom
10/18 – Sauget, IL : Pop's Nightclub
10/19 – Grand Rapids, MI : 20 Monroe Live
10/20 – Detroit, Mi : The Filmore Detroit
10/21 – Pittsburgh, PA : Stage AE
10/23 – Toronto, ON : Rebel
10/25 – Worcester, MA : The Palladium
10/26 – New York, NY : Irving Plaza
10/27 – New York, NY : Irving Plaza
10/28 – Philadelphia, PA : Electric Factory
10/30 – Raleigh, NC : The Ritz
10/31 – Norfolk, VA : The NorVa
11/1 – Atlanta, GA : The Masquerade
PHOTO CREDIT: Photo of Clutch courtesy of Dan Winters – ©Dan Winters