Solipsism is the first solo album release from Aaron Archer, who has long been an artist playing the Las Vegas music scene in numerous bands. The release features Archer performing vocals and nearly every instrument on all the recordings, aside from some brief guest appearances from Abe Millett (ex-Third Eye Blind) and Sara Jean Worrell. Having seen and heard Archer around town with several of the area's bands (all of whom are quite musically diverse and different), this fan was curious to see how his solo effort would measure up.
It's tough to put one musical label on Solipsism, as in its 10-track duration, it covers several styles. The "Indie Rock" label is probably the most accurate, but there are also elements of pop, blues, and psychedelia. There were a few tracks when I could draw comparisons to groups like Foo Fighters, but this is still very much its own unique product. It's a diverse record, yet everything flows together nicely so none of the tracks feel awkward or out of place. The entire album was done on a Fostex eight-track with two microphones and was subsequently mixed in Audacity, beautifully demonstrating the artist's musical creativity despite constraints.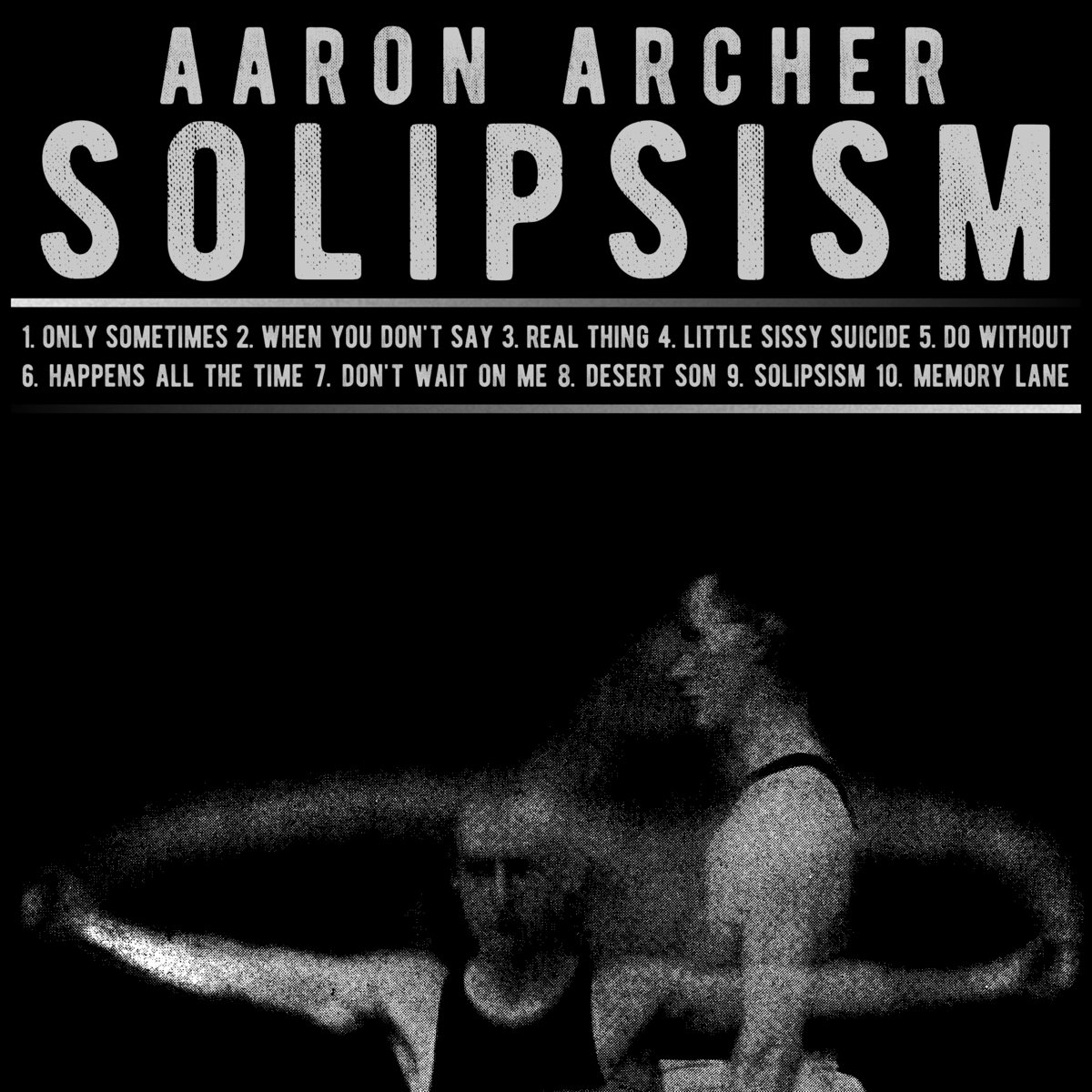 Highlights on the album including opening cut "Only Sometimes" with Sara Jean Worrell's additional vocals, the upbeat alternative pop of "Real Thing," the catchy and infectious "Little Sissy Suicide," the bluesy and retro-style "Don't Wait on Me," and the insane instrumental title cut which features some crazy keyboard playing and musical unpredictability. There really aren't any weak moments throughout!
Aaron Archer strikes gold with Solipsism, a fantastic solo debut with a diverse mixture of music. Any fans of indie rock and anything in between will be pleasantly surprised should they give the album a chance. Very highly recommended!
Links for further listening:
https://distrokid.com/hyperfollow/aaronarcher/eZ4u?fbclid=IwAR044tH4o3yOx45Y3DoZfZ0_WGHYo9keTJ3tfGG-riN9fX91Fq6ille6X_g
https://aaronarcher.bandcamp.com/album/solipsism?fbclid=IwAR2KlRsw-GddSxV1CBjArd36ASjiM-mVQyjAaGfP_RIl1eUZf-qXY-9d69Y