Roma is directed by Alfonso Cuaron. The film stars Yalitza Aparicio, Marina de Tavira, Marco Graf, Daniela Demesa, Enoc Leano, and Daniel Valtierra.
In the early 1970s, Cleo works as a live-in housekeeper for a doctor and his wife who have a shaky marriage. Cleo enjoys working for her employers despite the occasional unexpected drama, but her life is flipped upside down when she is left pregnant by her boyfriend, who abandons her. In turbulent times, with the children in the household unaware of their own parents' pending separation, she must come to terms with her situation, and her place in the world.
Already, Roma has been getting plenty of film festival recognition and pre-release praise. In addition to directing, Alfonso Cuaron also wrote and handled cinematography on the film, which was largely meant to be an autobiographical look at his childhood and the live-in housekeeper who was so central a part of his youth. The film features authentic and dramatic performances with solid casting and chemistry for everyone involved in the production in its "slice of life" approach, even if it throws a few too many characters and plot elements at the viewer, and runs about half an hour too long.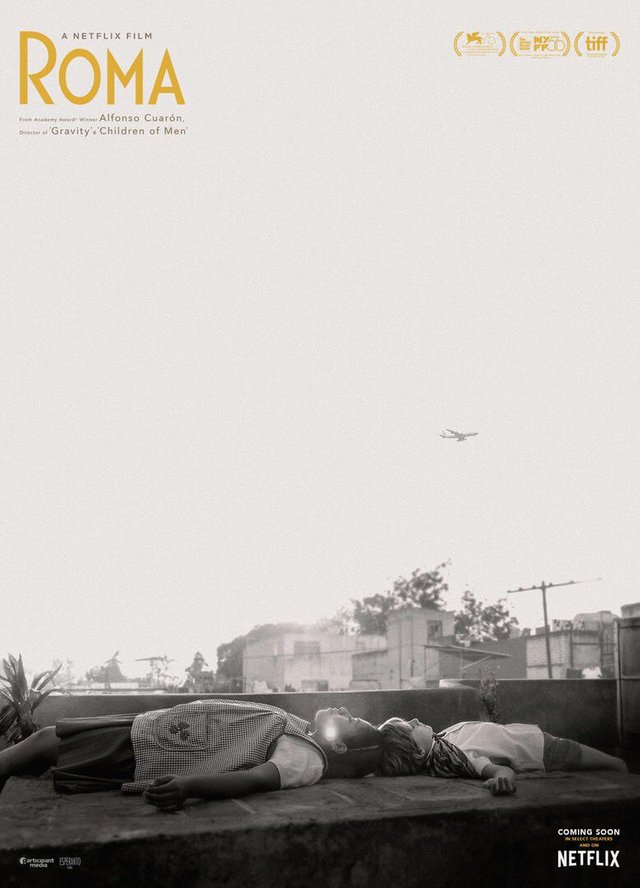 The first place one must praise Roma is in its casting. Yalitza Aparicio shines as Cleo, the live-in housekeeper tasked with maintaining a clean household and keeping her employers' children in line. Seeing how she's impacted both physically and emotionally when her life is turned upside down by an unexpected pregnancy is handled exceptionally well; at no point does it feel like the cast or crew are over-the-top or excessive. Viewers will sympathize with her plight, and the fact she has great chemistry with her fellow actors/co-stars doesn't hurt either. Roma is brilliantly cast, and there isn't a moment those on screen let you forget it.
The mood and setting stand as additional strengths of Roma. Filmed in black-and-white widescreen photography, the movie's look at 1970s Mexico is absolutely gorgeous. Cuaron handles his tasks as director and writer well enough, but the fact he can take on the task of cinematographer on top of it all and create something which looks this beautiful is truly remarkable. It feels like the camera is always in motion, and no space on the screen is ever wasted. I have no reservations in saying Roma is the most beautifully photographed film I've seen in 2018, and it will be absolutely criminal if Cuaron's work behind the camera doesn't get an Oscar nomination. The fact Cuaron based the film on personal experiences from his youth is something which was no doubt instrumental in recapturing the bygone times and eras explored here. From the cluttered streets of Mexico City to a migrant camp, from a cramped car garage to a coastline, every single frame of the movie is a work of art.
However, there are a few problems with the film's narrative structure. The subplot regarding the parents' pending divorce never really gets the proper emphasis, and feels like an afterthought at times. Many scenes and side trips tend to drag on longer than necessary, and while this often does a good job setting the scene, at times I was waiting for the film to get going again. It's about 30 minutes too long, and with some tighter editing and reshuffling of certain plot points, could've been even better.
Roma certainly has issues, but they're easily redeemed by the film's superb drama, casting, writing, direction, and black-and-white cinematography. For the target audience, I have no doubt it will be affirmed as one of the year's best films. Definitely recommended despite its narrative flaws.
Rating: Three stars out of four.
DISCLAIMER: Images in this article are the property of their respective holders, including Participant Media, Esperanto Filmoj, and Netflix. For promotional use only. All rights reserved.