Jake E. Lee's Red Dragon Cartel played Count's Vamp'd on Saturday, March 2, 2019, with support act Chaotic Resemblance.
Jakey Lou Williams, better known by his stage name Jake E. Lee, first rose to prominence in the mid 1980s as axeman for the legendary Ozzy Osbourne, appearing on classic albums Bark at the Moon and The Ultimate Sin. Following his departure from Osbourne's band, he resurfaced in Badlands, alongside former Black Sabbath members Ray Gillen and Eric Singer. Both of these phases of his career were phenomenal despite a limited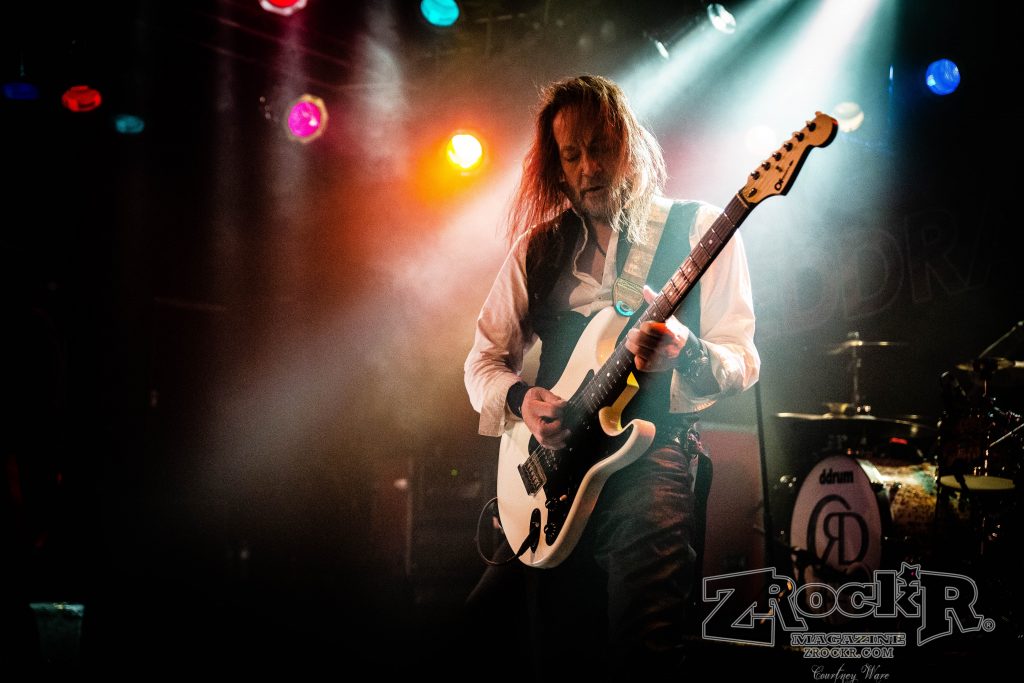 duration, although in later years Lee was largely out of the public eye with only sporadic album releases.
Lee made a surprise comeback with a new group called Red Dragon Cartel, featuring Harem Scarem's Darren James Smith on vocals, and other musicians who've changed over the last few years. Their debut album featured a myriad of guest stars, though this long-time fan of Lee wasn't impressed with the musical direction, which was largely comprised of obnoxious 90s nu-metal style tracks. About five years later, we've gotten Patina, the second album from the band, featuring Lynch Mob's Anthony Esposito on bass, and Saigon Kick's Phil Varone on drums, which is also the lineup touring. The new release is vastly superior to the first one, so when I heard Lee was touring to promote the album and would be hitting up Vamp'd, I knew I'd be there.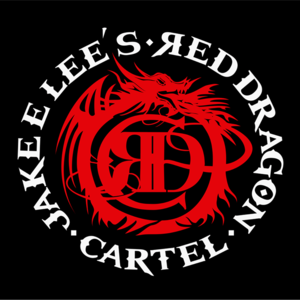 Chaotic Resemblance
Opening the gig up was Chaotic Resemblance, a Christian hard rock band from Oklahoma. Christian hard rock/metal bands are something as a rarity as is, so I'm glad to see these guys, and you'll be pleased to know their message doesn't come at the expense of being hard and heavy. These guys have a hard-edged sound with modern and classic influences alike, and I'm especially impressed to see a group like this who can comprise an opening set of entirely original tracks. While I have yet to add any of the band's albums to my collection (an injustice I intend to correct as soon as possible), it's worth noting guitarist Oz Fox of Stryper, himself a legendary Christian axeman, has produced their work. Definitely hoping for the best for these guys, since they know how to open a show, and definitely deserve a headlining spot!
Jake E. Lee
And then, of course, we come to the mighty Jake E. Lee! Fans have been ecstatic to see this classic 80s axeman returning to the stage, at long last with a consistent band lineup comprised of him, Smith, Varone, and Esposito. Since the formation of RDC, the lineup has suffered from inconsistent lineups which seldom lasted, with past members of the group including the likes of Ron Mancuso and Greg Chaisson (himself also formerly of Badlands). If nothing else, no one can say Vamp'd wasn't a packed house on this evening, with wall-to-wall people gathering in droves to witness this unsung hero of rock and roll on the live stage.
Lee must have great confidence in the Patina album, because over half of this 14-song set was comprised of tracks from it. The set was bookended with a pair of songs from the first album, along with one Ozzy Osbourne deep cut, two Badlands tunes, and a Phil Varone drum solo. Fortunately, the new album is a fantastic work, and Lee and company proved just how strong these tunes are by bringing them to life in a live setting. This is a tight, strong band who clearly has great chemistry, and I truly hope these individuals will be making music together for years to come. I would liked to have seen a few more Ozzy/Badlands tunes ("Shot in the Dark," "Bark at the Moon," and "Dreams in the Dark" were criminal omissions) but am still impressed Lee can have a setlist in which 10 of 14 tracks are actually originals from his newer band, 2013 and newer, and the few "older" songs were mostly deep cuts.
What will come next for Jake E. Lee? Will we get a new RDC album? It's great to see the axeman back on stage where he belongs, and this was one of the best concerts of 2019 so far. If RDC comes to town, it's a show worth seeing.
PHOTO CREDIT: Courtney Ware for ZrockR Magazine, 2019. All Rights Reserved.