Jeff Pilson, George Lynch, and "Wild" Mick Brown played together in the 80s as part of the classic Dokken band lineup, recording some of the decade's most iconic rock. However, Don Dokken has continued on with other lineups over the years in his own band. The End Machine is a new group from the three other classic Dokken members, with Cry of Love and Warrant vocalist Robert Mason on vocals (who also performed with George Lynch as the vocalist of Lynch Mob, and sang on their classic 1992 self-titled sophomore LP). This is NOT the first attempt as a "Dokken without Don Dokken" band; these three had tried their hand at it a few years prior with a project called T&N, which featured several guest stars. And while the threesome did reunite with Don for a few tour dates under the Dokken moniker, it's been said in interviews this was only for money and was certainly NOT a lasting thing.
Quite honestly, upon hearing about The End Machine, I was quite thrilled. Like many fans, I was disappointed to see the T&N project didn't become a full-time gig for the respective musicians. Will The End Machine fill the gap? As Don Dokken's voice has diminished terribly in recent years and he can no longer perform quality vocals live in concert, it was a relief to see his classic lineup bandmates going on without him and not attempting to stick to a half-assed Dokken reunion (no disrespect intended towards his classic 80s work with these three, though, when he could sing with the best of 'em).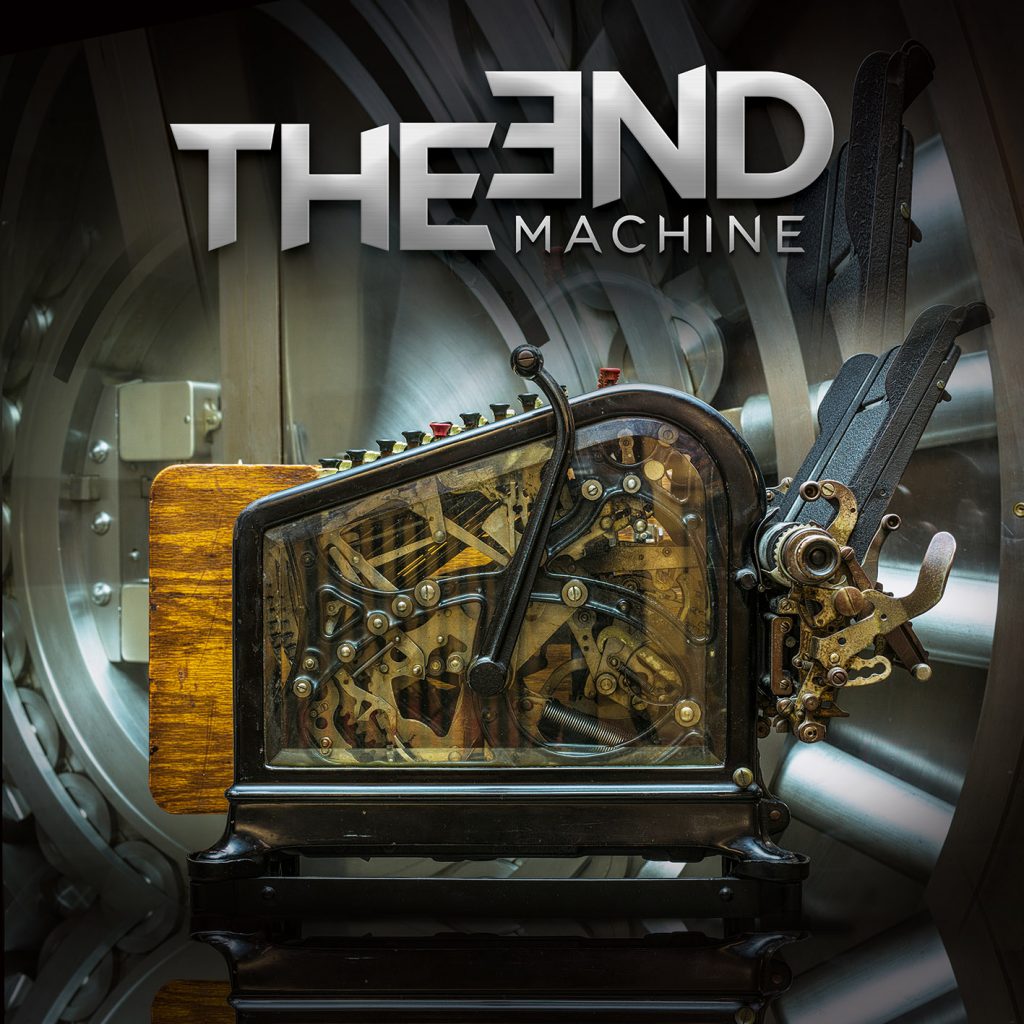 All of these musicians have worthy resumes of their own apart from the Dokken name, with "Wild" Mick Brown's work with Ted Nugent, George Lynch's Lynch Mob material, and Jeff Pilson playing with Foreigner and numerous other projects. Robert Mason himself is a criminally underrated singer who breathed new life into Warrant over the last few years, and to see him reuniting with George Lynch is a welcomed surprise.
So, how does the first album from The End Machine actually sound? Is this just Dokken with a replacement singer? Does it sound more like Lynch Mob? Is it more of a new sound altogether? And, perhaps most importantly, will long-time fans of these musicians be impressed with what they hear on the new record?
Any doubts or skepticism you've got about the debut album from The End Machine will be shattered within just a few moments of your first listen. As far as the sound on the album goes, it's definitely a far cry from classic Dokken, yet still superb despite that. The harder-edged, less glam-style sound is more reminiscent of the first two Lynch Mob albums (not surprising considering three of the four were on the 1992 sophomore Lynch Mob record), yet the album also manages to serve as its own unique product, and doesn't simply "retread" older efforts these musicians have played on.
Unlike many other classic hard rock/metal artists, this quartet of musicians does a superb job joining the modern world. There are definitely shades of their classic bands in here and a few retro/throwback moments, but at large, this is a unique product which doesn't sound derivative. The record is more modern than the respective musicians' previous bands, yet I don't think it's one which will alienate the classic fanbase either. Honestly, there are tracks on here which wouldn't have been out of place on 90s rock radio.
George Lynch has long been one of the best guitarists in the business, and you'll be pleased to know he gets plenty of moments to shine on the new release. Mr. Scary is still at the top of his game, and this may be the best outlet for his work in recent years, following a number of mediocre Lynch Mob/solo releases. Hell, he even gets in a few acoustic moments! All the more reason I hope The End Machine will be a full-time gig for the muscle-bound axeman.
The whole band sounds great, but the true standout member of the group on the release would have to be vocalist Robert Mason. This guy rises to the occasion, and gives the listener what they want on every single track. The guy adapts to what each track requires, be it hard, bluesy, melodic, or slow. I love listening to this guy no matter who he's singing for, and in The End Machine, he's found a promising new home.
It's called The End Machine, but for this quartet of classic hard rockers, I hope it's only the beginning. Robert Mason, George Lynch, Mick Brown, and Jeff Pilson unite for what's one of the best albums of 2019 so far, with tour dates on the horizon. Here's hoping for more music in the years to come as well. When the self-titled effort from The End Machine hits stores on March 22, it comes strongly recommended for any fan of these musicians, or classic hard rock/metal in general.