You need to know where to look, but it is NOT dead!
I don't care what anyone says about metal music in Las Vegas. It is very much alive, and Mynas' release of "Dead to the Unknown" is a great example of this. Having made a landmark name for themselves in our underground metal scene, this band is far from the band I first saw on an old Cheyenne Saloon bill years ago. I couldn't even tell you exactly how they sounded then. Just that they've made tremendous progression and have gone through some deep lineup changes that have provoked some serious growth.
Official Lineup

Mynas is: Miles Lanham – Guitar/Vocals; Jeff Pritz – Lead Guitar; Mark Bazar – Bass; Mauricio Silva – Drums.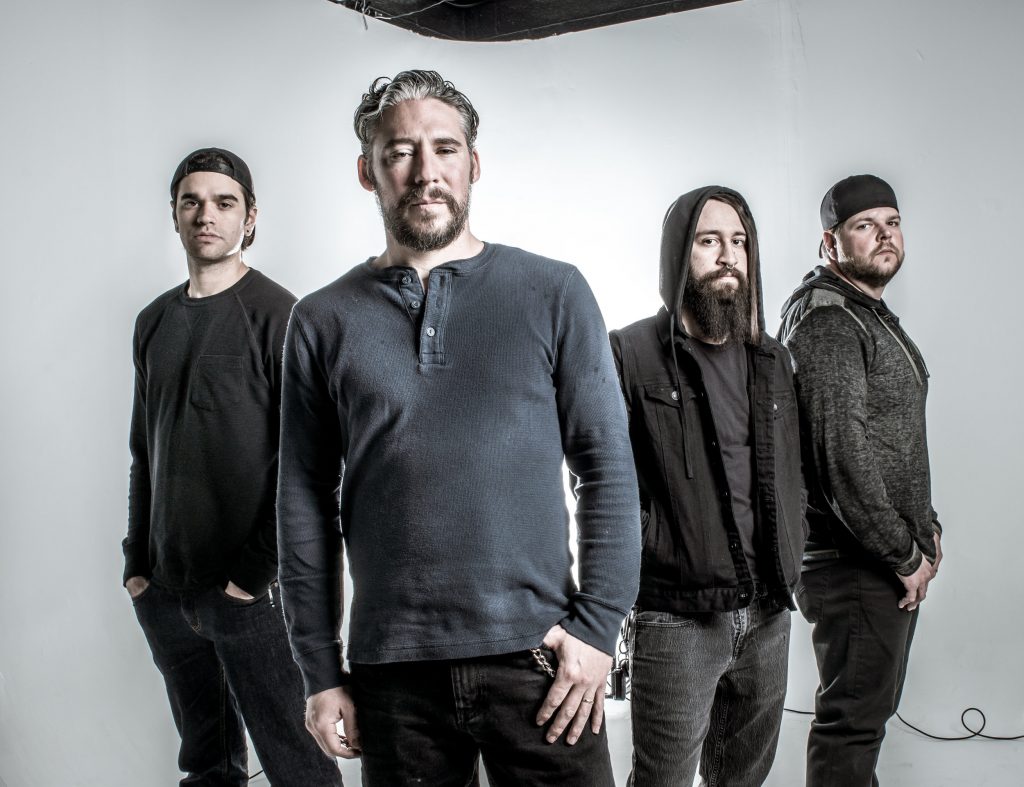 "Dead to the Unknown" was released on January 25, 2019 and they followed up this album with a killer performance at Backstage Bar & Billiards for the Kilpop after party festivities. Yeah, I'm a little late on this one. Better late than never I suppose? This is one metal band that you NEED to know about if you're into melodic death/old school thrash/traditional metal. This album has a very well executed mix of those three subgenres.

It's hard to pick apart the guys as individuals, so I'm not really going to do that. However, I will say that these guys have clearly spent copious amounts of time perfecting their musicianship and skills. It is very apparent in tracks such as their single, "Tearing Down the Clouds", and again right after that in "Emptiness in Me." Both tracks show incredible versatility within the music and the vocals. This pattern goes on quite a bit in this album, but fear not my fellow metalheads! The chances of feeling bored with this album track-to-track is slim.
So what do I think about this album and band?

Upon listening to this record about a dozen times, I've come to this simple statement/opinion: Miles has the kind of metal vocals that just pull you into the music as a whole, while Jeff Pritz's detailed solos and Mauricio's drumming melts you away, add the perfectly blended in bass parts by Mark, and you've got an incredibly solid sound. TRY NOT TO HEADBANG AT ALL. I dare you. Also, if you happen to have the chance to see this band perform live, take it. You can see the passion within the guys on stage, and the chances that you'll just get lost in how good they are is on the high end!

We are looking forward to hear what these Vegas boys have for us in the future! They've got a couple upcoming out of state show dates posted already, and then they will be back in Vegas to play Backstage Bar & Billiards again with Late Night Savior, Limitless, Mastiv, Always 2 Late, and Achromatica on June 22nd.
Keep up with the guys on their official pages!

https://www.instagram.com/mynasband/
https://twitter.com/mynasband
https://www.facebook.com/mynasofficial/
https://www.mynasofficial.com/

Mynas – Dead to the Unknown's tracklisting is as followed:

A Time to Fall
Tyrant
Dead to the Unknown
Frail
Tearing Down the Clouds
Emptiness in Me
Oblivion
Worse for Wear
Into Silence
My Machine
End of All
Until I Go
And below you can check out some snippets of the album if you wanna see how these guys sound for yourself!
Promo photo used from the band's official website/Facebook