The Circle is a supergroup comprised of Sammy Hagar, Michael Anthony, Vic Johnson, and Jason Bonham. The group started in 2015, and not long after their formation, they put out a live release. However, all eyes have been on the quartet of all-star musicians to see what they would do next. An actual proper studio release from them has been long awaited.
It's been four years, and we've finally got a studio album from the band! Space Between is the first studio album from The Circle, and second release overall, if one counts the aforementioned live album/DVD. We've got a lot of talent on deck here, but how does the album hold up? Is this one longtime fans of the artists in question will want to pick up?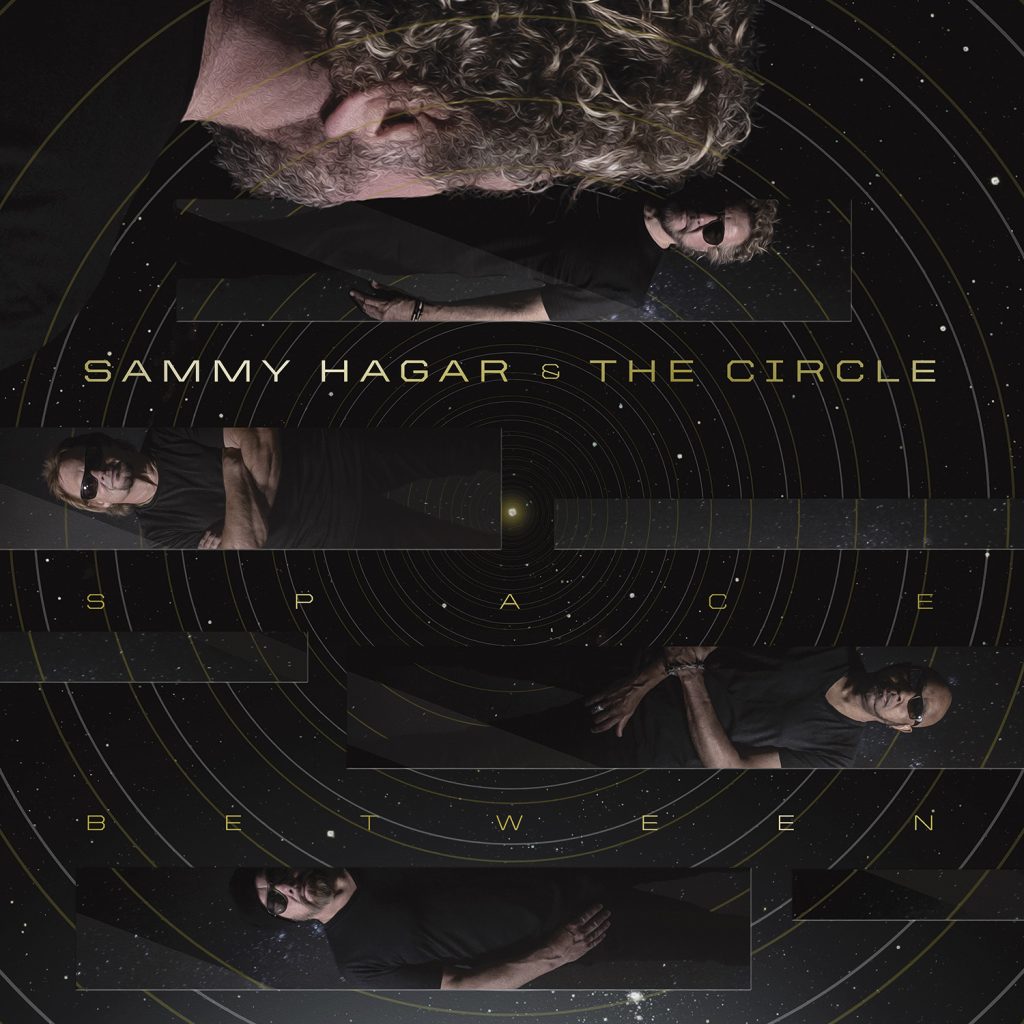 While I admit I'm not someone who's followed a lot of Sammy Hagar's post-Van Halen exploits, I was certainly excited for this album, especially considering his regular collaborator and former Van Halen bandmate Michael Anthony was on board. And topping it all off with Jason Bonham, the son of John Bonham, who's a chip off the old block, to say the least! Also appearing in the group is guitarist Vic Johnson, another collaborator of Hagar from The Waboritas. It's one hell of a lineup to say the least.
I really wanted to like this album, but despite the musical potential, the final product leaves a lot to be desired. Make no mistake; these are amazing musicians who've recorded classic stuff over the years, but the album feels like a collection of unfinished demos and studio jams. The musical direction is all over the place, ranging from bluesy ballads to "Bottom Line," a blatant Bruce Springsteen rip-off. Many songs just end abruptly, fading out without warning, in many cases just as they're about to get good – case in point, "Devil Came to Philly" starts up like it'll be an anthem protesting the practice of "pay to play," then it just ends! The release is essentially a fun sampler of sorts, but nothing more, and it shouldn't be marketed as an "album."
One of the first things I noticed on the album was Sammy Hagar's vocals have severely declined over the years. On some tracks he's barely recognizable. Seeing as how the best songs on this album are the ones where Michael Anthony does his signature Van Halen-esque backing vocals (I'm happy to say there are a few of those here, including "Free Man"), why don't let Mr. Anthony sing lead? This guy's pipes are seriously underrated and he needs a chance to show that off. Again, the musicians are solid throughout, you'll just wish they had better material to play, and more of it.
While Space Between has some quality moments, I can't quite recommend it due to the inconsistent scattershot musical direction and the end result feeling more like a collection of demos than a proper album. Hopefully the next release will be a little more well developed.