Miss May I returns to Las Vegas on August 1, 2019! They will be hitting up Vinyl inside the Hard Rock Hotel & Casino. Joining them will be The Word Alive, Thousand Below, and Afterlife. This is a pretty solid lineup if you ask me! It's been years since I've heard The Word Alive, and Thousand Below and Afterlife are new names for me. That doesn't slow down my excitement at all. I love hearing what's coming out of this genre that I love so dearly!

About the band!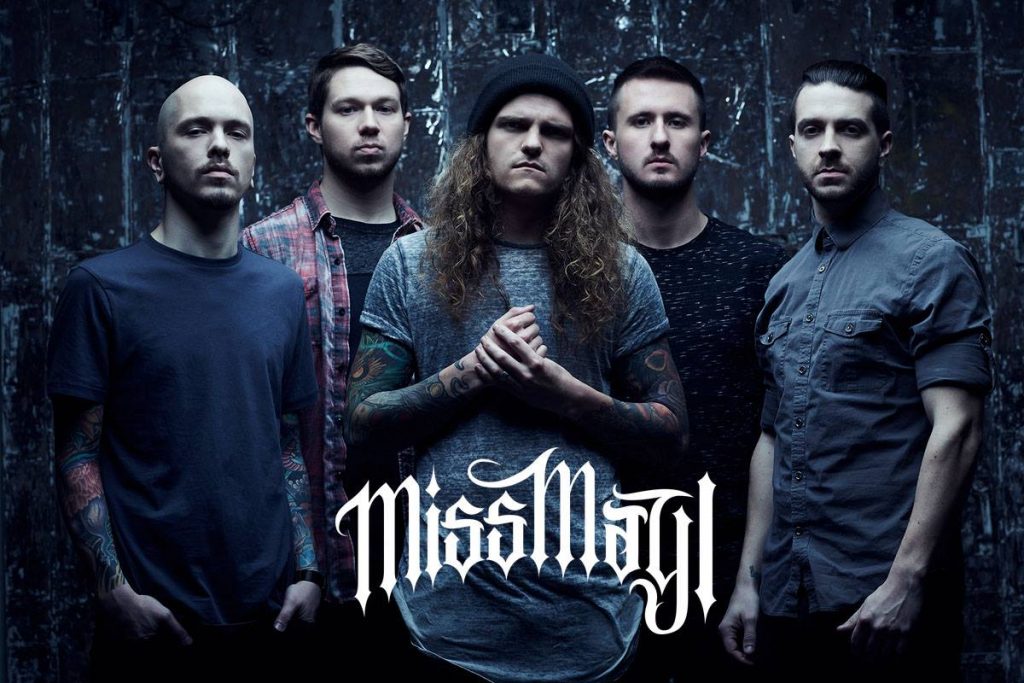 So WHO is Miss May I?

Formed in 2007, Miss May I consists of Levi Benton, vocals; B.J. Stead, lead guitar; Justin Aufdemkampe, rhythm guitar; Ryan Neff, bass; and Jerod Boyd, drums.

Their first EP and demos were self released, these releases featured songs that would end up on their first full length album titled, "Apologies are for the Weak" which is initially how they were brought to the attention of Rise Records. "Monument" was released on August 17, 2010, and that album did pretty well on a few different hard rock and independent charts! It's always cool to see this genre of music end up on those charts. Kudos to them for that! Since then, the band has supported countless big names in the metalcore/deathcore genres. Some including Whitechapel, After the Burial, Of Mice & Men, and Parkway Drive just to name a few for you guys.
More info can be found at their website here!

A little honesty from the writer:

I'll be pretty honest with you guys, though… I have not seen Miss May I since the "You Can't Kill What You Can Not Replace" tour Which featured Bleeding Through as the headliner with Carnifex and Motionless in White on the opening slots alongside Miss May I. I suppose this is fitting for me, since this tour they are playing their album, "Monument" in its entirety! Almost an entire decade since that album was released to the masses of the metalcore scene… and since that show I saw at The Farm back in my late teen years.

Upon re-listening to Miss May I's albums, I can't help but think about how slightly underrated these guys are in this specific niche. We all know which heavyweights stole all the attention in upcoming of this genre, and trust me… You'll hear about those a bit later. But even being part of the second big wave of bands that came from the genre, I feel like I didn't hear as many things about them as I should have. What has peaked my interest while re-digging through these guys' history, is their consistency in their line up, though. (I don't know why this always gets me but it's not the first time I've admired this kind of consistency.)
Oh so many years…

Since it's been so many years that I have seen these guys, I'm unsure what to expect from them. Keep in mind though, I haven't seen these guys since they were performing their cover of "Swing" at their shows. (Don't act like you scene kids don't know what the fuck I'm talking about.) If anything I am expecting to witness the growth in appearance, sound, and overall presentation. All of which are exciting to see when you've seen some of these guys in their younger years!
So which of you scene kids will be invading Vinyl inside of the Hard Rock for this one!? I know you're out there… don't even lie! It's going to be a good night, and a good tour for these guys. We're looking forward to it and we hope you guys are as well!

To give the other bands a listen, check out the playlists below!
The Word Alive:
Thousand Below:
Afterlife:
Check out what I'm currently listening to down below!