Get ready to throw on your checkered Vans and skank your heart out! Streetlight Manifesto is coming back to Brooklyn Bowl!
About the Band.
Formed in 2002 in Jersey, Streetlight Manifesto is a ska punk band that steals everyone's hearts. As they approach two decades of music, the band still draws crowds both old and new.
Comprised of former members of Catch 22, the band put out Everything Goes Numb in 2003, spawning fan favorite "Point/Counterpoint".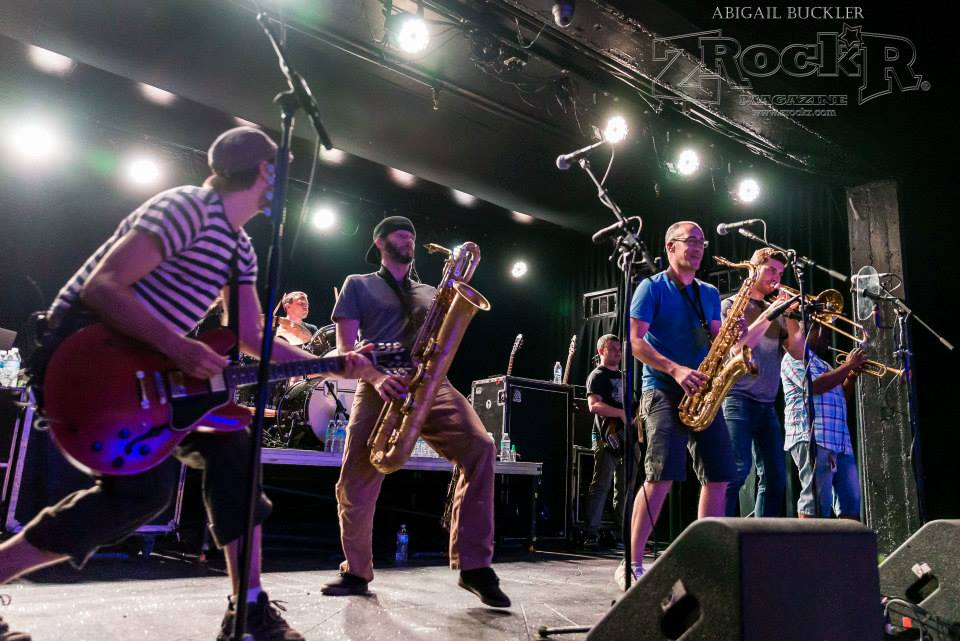 As lineups changed and tours went on, Streetlight Manifesto's fan base grew. Somewhere in the Between hit in 2007, solidifying the band's place in the ska/punk scene.
Although the 2010s brought on some issues with their label, the band pushed on, and thank goodness they did!
ZRockR got the chance to see them at Punk Rock Bowling & Music Festival in 2015, and they did not disappoint. As our go to punk guy Vinnie alludes to in his article, this is a pit you don't want to avoid.
Streetlight Manifesto will be playing Brooklyn Bowl in Las Vegas on July 28, 2019. ZRockR is stoked to see this band! Get your tickets HERE!
We'll see you in the pit.
PHOTO CREDIT: Photo of Streetlight Manifesto by Abigail Buckler for ZRockR Magazine 2015, All Rights Reserved.