I first became aware of Jim Crean a few years ago when he was the vocalist for the touring Appice Drum Wars show. Over the last few years, I've had the luxury of listening to many of this guy's releases, and his sound keeps classic 80s hard rock/AOR sounds alive. It's been an interesting ride, and this guy's music remains interesting – retro in the best of ways. Furthermore, his releases typically have no shortage of guest stars, which is always a nice bonus.
It's now 2019, and we're getting not one but two new album releases from Crean! The twofer consists of The London Fog, his latest "traditional" studio album, featuring a who's who of guest stars and 14 new recordings, as well as Gotcha Covered, a release features covers of 16 classic songs, which certainly aren't limited to the hard rock/metal selection one might expect.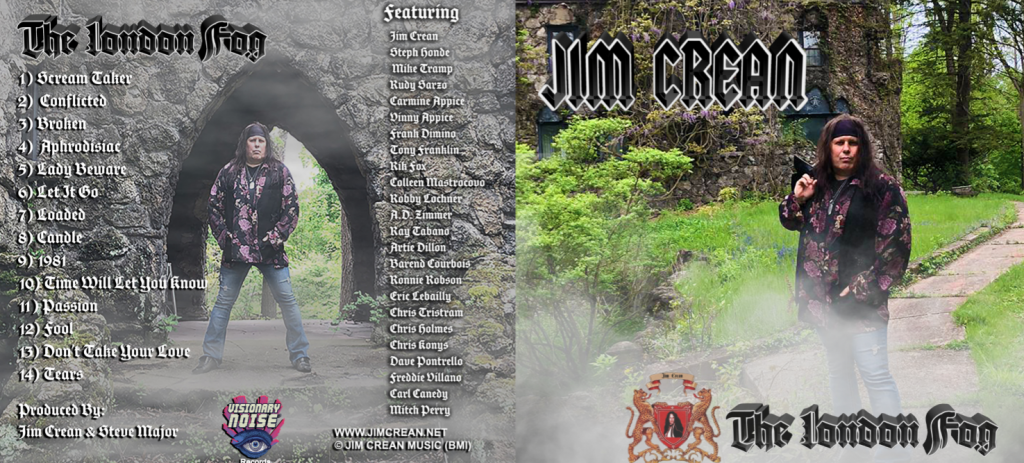 The latest batch of new Jim Crean solo tracks, The London Fog, proves to be quite solid. The guests on the album include the likes of Vinny and Carmine Appice, Frank DiMino, Rudy Sarzo, Tony Franklin, Chris Holmes, Ray Tabano, Carl Canedy, and Mitch Perry, to name a few. The sheer variety of the talent assembled for the occasion should show you Mr. Crean means business.
It's 14 tracks of kick-ass rock and roll. Despite the lengthy duration, Crean's album is never boring. With his distinct singing style and combination of other talents in the music industry backing him, he's partying like the 80s never ended. And if he can keep putting out records like this, that's just fine with this headbanger. AOR-style tunes, slower melodic tracks, ballads, and straight-up rock; Mr. Crean and company have all the bases covered on this latest release.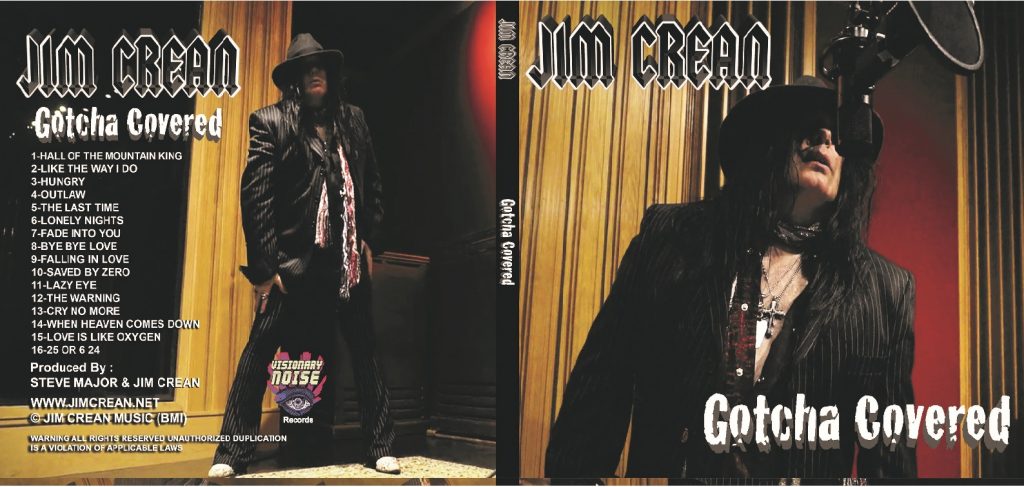 The second half of the equation is Gotcha Covered, which as the title likely implies, is an album of cover songs. Covers CDs are certainly a bit overdone in this day and age, but fortunately Mr. Crean proves himself to be up for the task. Whether it's hard rock-style reinventions of cuts from The Cars and Chicago or even a Melissa Etheridge tune, or his takes on deep cuts from the likes of Badlands and The Scream, everything on here's a ton of fun to listen to, and rock and roll fans will certainly appreciate the eclectic mix of tracks. None of these will ever replace the originals, but they're a fantastic diversion and a great addition to this twofer.
Jim Crean's a bad-ass rock and roll vocalist, and in him, rock's alive and well in 2019. His throwback retro-rock sound has been impressing fans for years, and in the form of his latest releases, it's not hard to see why. For any fans of old school rock/metal, both packages are highly recommended!