Hailing from Milan, Italy, Metal band Lacuna Coil graced us with their presence onstage at the Hard Rock Cafe on a very windy Vegas night. I swear Lacuna is like fine wine, they get better and heavier with every album released.
I honestly can't remember the last time Lacuna Coil performed in Las Vegas. So believe me when I say I was amped up when they announced the "Disease of the Anima" Tour. If I wanted to see them, I had to travel….and I would!

The moment I was approved to photograph them from the photo pit, the anxiety was real. I have loved Lacuna for 15 years and the fact I had this opportunity was surreal.
Black Anima.
Lacuna Coil has an upcoming release on October 11th of this year (2019).  The album is called Black Anima. Singles, "Layers of Time" and "Reckless" have already been released from this album so I urge you to check them out.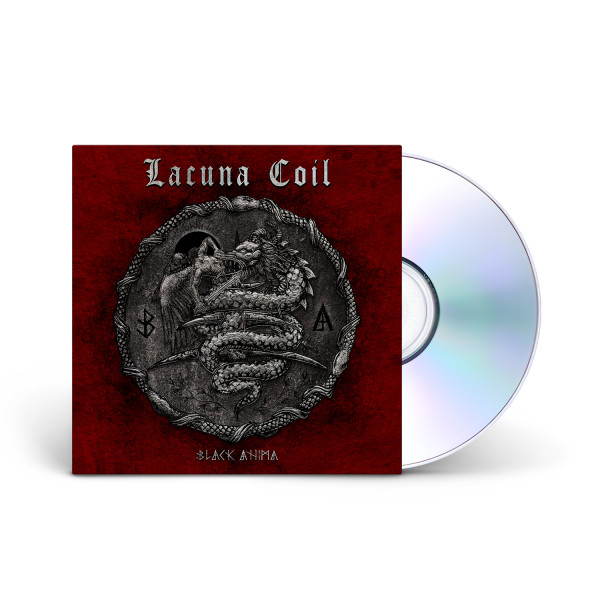 They are experimental, heavy, and they are just killing it. Billboard is also releasing one more song off the album called "Save Me" before the release date.
Based on interviews with the band, this album is all about moving on from the past, discovering yourself, and letting loose. Figuratively speaking, Lacuna Coil wants to be with you as you are going through your own journey throughout life.
Ryan Folden (drummer) joined the band for the US tour after announcing his departure from the band. It was great to see him play with them one last time. His energy is one of a kind.
The Show.
The band opened up with one of my favorite songs off 2016's album Delirium entitled "Blood, Tears, Dust". I had to contain myself and not throw my DSLR across the room as soon as I heard the opening synth.
I noticed they had new stage attire, which in my eyes, still had influence from their last album, Delirium. Their outfits were definitely darker while Cristina Scabbia had red slashes drawn across her eyes.

Their makeup was theatrical and photographed extremely well. Marco Zelati's skeletal transformation is always memorizing to look at. They followed with Dark Adrenaline's "Trip the Darkness" followed by 2006 album Karmacode's highly popular single "Our Truth". Besides "Heaven's a Lie", "Our Truth" definitely steered more audiences their way when it released.

The band was full of energy and their chemistry was electric. The powerhouse vocals of Cristina Scabbia and Andrea Ferro shined throughout the set in its entirety. Guitarist Diego Cavallotti showed off his solo talents during the track, "Downfall" (Delirium) and "Reckless" (Black Anima).
"Layers of Time" was my anticipating track of the night. I was dying to hear it live and they delivered. The heavy guitar gallops of the introduction is absolutely everything with Ferro's raging screams. I don't know a better song that lets you know regardless of your past, everything is going to be alright in the end.

Lacuna finished the night with their inspirational anthem "Nothing Stands in Our Way" (Broken Crown Halo). I thought it was perfect and sent the crowd a positive and optimistic message. It left me wanting more. I didn't want it to end.
How to Order the Album & Tour Information.
I hope you all set your clocks and calendars for October 11th. The anticipation for Black Anima is seriously like Christmas for me. Pre-order your copy today and catch them on tour before it's too late!
\m/ We are the Anima \m/
For more information on tickets for the tour in your town or how to purchase the album, check HERE .
Setlist:
Blood, Tears, Dust
Trip the Darkness
Our Truth
Spellbound
Layers of Time
Downfall
Zombies
My Demons
The House of Shame
Heaven's A Lie
Reckless
Nothing Stands in Our Way
Gallery.
PHOTO CREDIT: All photos by Christina Rosenfeld for ZRockR Magazine, All Rights Reserved.