King of controversy and spooky sounds Marilyn Manson will be bringing his tour to Las Vegas' Pearl Theater on Halloween. What better way to celebrate the spookiest holiday of the year?
Manson has recently delivered blistering sets around the country, including the Aftershock Festival earlier this month.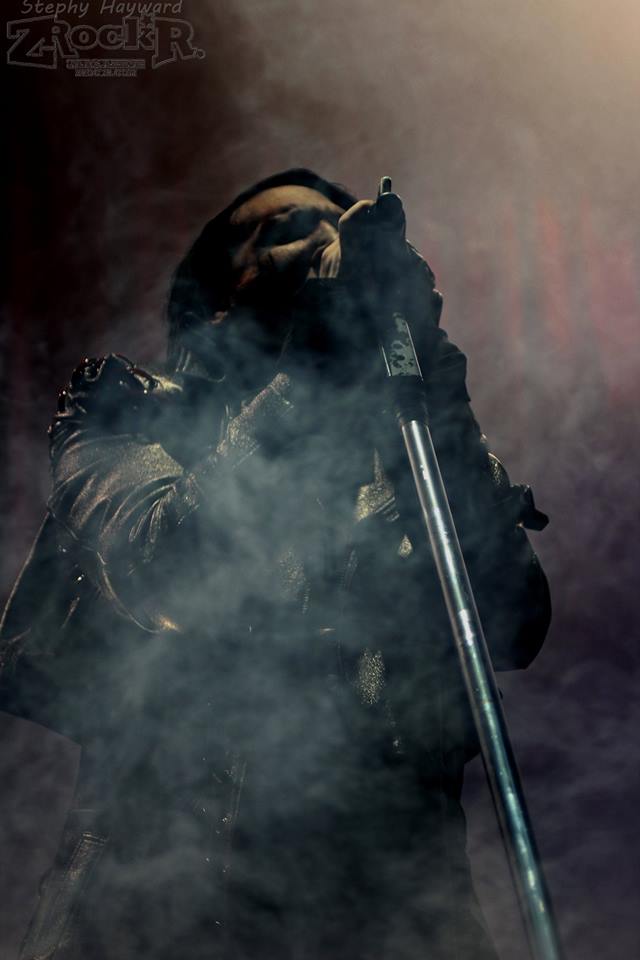 About Marilyn Manson.
Marilyn Manson has been active in the music industry since 1989. It was in the mid 1990s that brought him the fame and fortune known today.
1994's release of Portrait of an American Family with the Spooky Kids gave the world its first taste of Manson. Songs like "Cake and Sodomy" and "Dogma" were arguably controversial. Following up American Family was the EP Smells Like Children, which just fueled the fire. However, it kicked off a career that now has become legendary.
1996's Antichrist Superstar garnered the attention of politicians across America, looking to ban Manson. His stage shows depicted him standing at a podium, as a political figure of sorts, wiping his ass with the American flag and tearing pages from the Bible. What Manson did was take the shock factor of Alice Cooper and kick it into full overdrive. It was perfect for the era.
Mechanical Animals, which was released in 1998, brought Manson's career to an apex. Arguably the biggest hit of his career, "The Dope Show", brought a more commercialized Manson to the forefront. Unfortunately, his career took a big hit the following year.
Continued Controversies.
1999 was not kind to Manson at all. Thanks to the Columbine Massacre that took place in Colorado, he was thrown into a tornado of accusations. He joined people like Ozzy Osbourne and every band targeted by the PMRC on the list of lyrical scapegoats.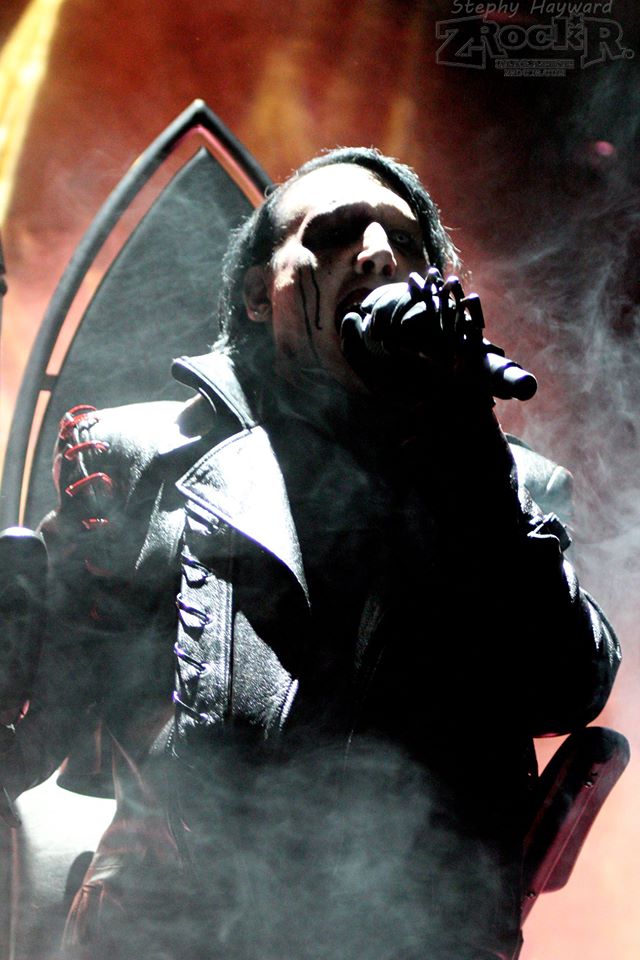 Excuse me while I get a bit off topic here and just say the following… Whack jobs who take lives don't do it because of the bands that they listen to. It has nothing to do with lyrical content. It has nothing to do with how heavy the guitars are. All it deals with is the misfiring within their own sick brains.
The shit that I am sure Manson endured during that time is just that… It's shit.
Is pulling pages out of the Bible, wiping your ass with an American flag, etc. etc. a "nice" thing to do on stage? No. However, art is art. Performance is performance.
Manson's Career in the 2000's.
Manson's career didn't seem to fizzle, regardless of people trying to make it. His fourth record, Holly Wood, released in 2000, churned out the singles "The Nobodies" and "Disposable Teens".
2003's The Golden Age of Grotesque really kicked everything back into high gear. You couldn't go anywhere without hearing "This is the New Shit". That's not a bad thing either. The song was catchy as fuck, and acted almost as a lyrical 'fuck you' to the people expecting single after single without substance.
After 4 years, which felt like forever, Eat Me, Drink Me was unleashed on the public. I will be honest, it was one of my least favorites. Really the only song that I enjoyed off of it was the single "Heart Shaped Glasses". I will say though, it's extremely commercial…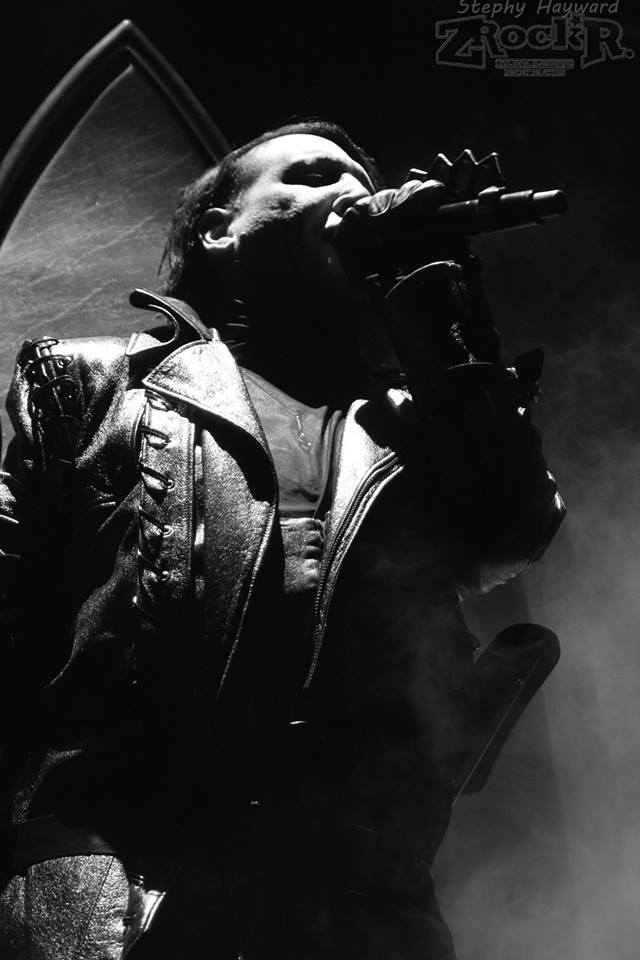 If you've seen the video for it, tame isn't the right word. For Manson though, it's pretty tame, despite the sex scene between him and ex-girlfriend Evan Rachel Wood.
I can't tell you anything off of The High End of Low from 2009 other than Twiggy Ramirez (from the 90s lineup) and Chris Vrenna of Nine Inch Nails were involved.
2010's.
2012 started to give Manson back in full force with the release of Born Villain, which featured a cover of Carly Simon's "You're So Vain", featuring Johnny Depp. It wouldn't be the last time that Depp and Manson's careers would intertwine.
In 2015, we were gifted The Pale Emperor. It was worth the wait, in my opinion. However, it would be 2017's Heaven Upside Down that reminded me of the albums I listened to as a little girl. Yes, I had cool parents, and actually dressed up as Marilyn Manson for Halloween in 3rd grade. My teacher was not please.
The first single off of Heaven Upside Down is "Say10". Satan. Get it? Anyway, another video worth mentioning. It also brings Depp and Manson back together. The video depicts Depp dressed in white on a throne, facing Manson, of course in black, surrounded by naked women. There are themes of masturbation and sex throughout the video. It's true Manson fashion.
The album itself has been well received and will blend well into the live performance on this night.
What to Expect From the Stage Show.
While Manson is no longer sporting a corset or stilts, and he isn't doing his Antichrist Superstar routine any longer, his show is still fantastic.
I was sad that when I saw him in January of 2015 that he was still healing from an accident and as such was not able to utilize the stage to his full ability.
However, Marilyn Manson can still fucking deliver.
What you can expect from the set is a blend of old and new as well as some covers. He still performs "Sweet Dreams (Are Made of This)" and "I Put A Spell On You".
I highly doubt he will do his rendition of "This is Halloween" from Tim Burton's Nightmare Before Christmas though. So, if you're expecting to see that, you will either be greatly disappointed, or if he ends up doing it, greatly surprised.
If you are in Vegas on Halloween, The Pearl will be the place to be. Click here to find out how to get tickets to the show.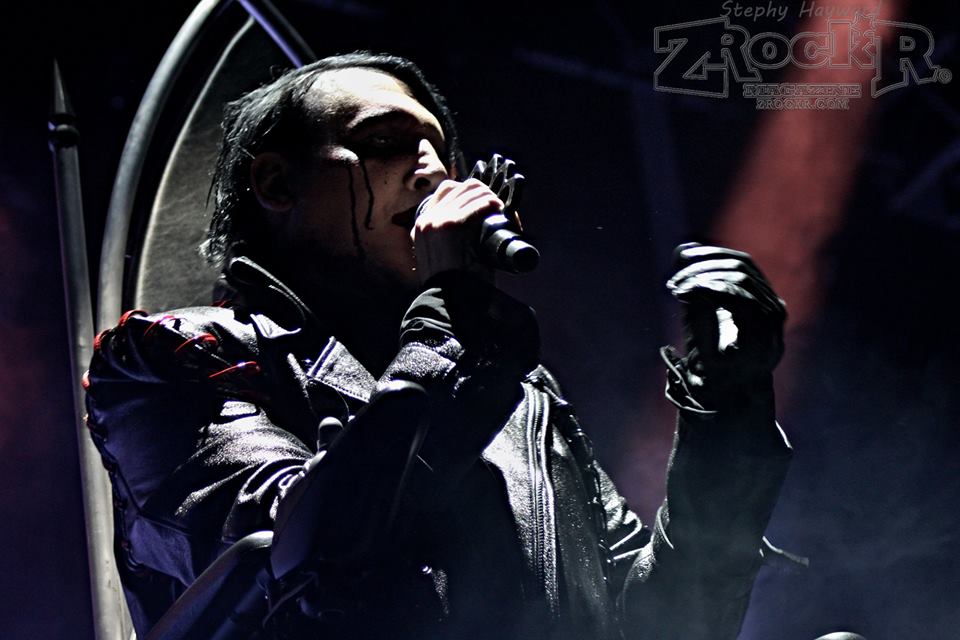 PHOTO CREDIT: All live photos of Marilyn Manson by Stephy Hayward for ZRockR Magazine 2018, All Rights Reserved.