The Aftershock Festival is going to be taking over Sacramento, CA next month! From October 11th through the 13th, the city is going to be pounded with some of the best metal, rock, and punk in the world.
So, who all is on the lineup and what can you expect? ZRockR has that rundown for you. We've had the pleasure to cover a good chunk of the bands on the bill. We are stoked for what next month's festival holds.
If you are curious about Friday's lineup, check out our preview HERE .
Saturday, October 12th
Blink 182.
I had the pleasure of seeing Blink-182 back in 2011 with My Chemical Romance (RIP). Although the band has since replaced lead vocalist Tom Delonge with Matt Skiba of Alkaline Trio, the band continues to go strong. They've completed residencies in Las Vegas at the Pearl Concert Theater, selling out most shows.
I have not seen any of the shows with Skiba, but with the amazingness of Travis Barker on drums and Mark Hoppus on bass an vocals, they are bound to be amazing still. I've heard nothing but good about this lineup. This is a high energy, do not miss set.
Bring Me the Horizon.
Sheffield, England has more to offer than just Def Leppard. Enter Bring Me the Horizon. This hardcore group has been captivating crowds since 2004.
Vocalist Oliver Sykes not only captivates with his heavy vocals and stage presence, but the girls go Beatles-esque crazy for him as well.
With 6 LPs to choose from, it's going to be interesting to see what the set consists of at the Aftershock Festival!
Stone Temple Pilots.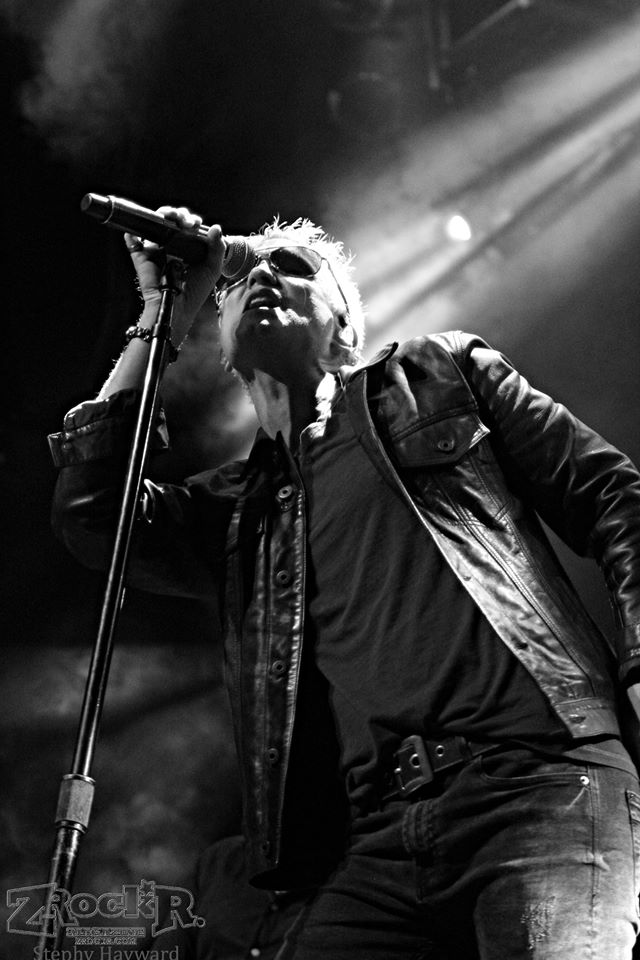 The news of original vocalist Scott Weiland's death shocked the world in 2015. We were all wondering what would become of the remaining STP band members. It was even more shocking to the world when Chester Bennington, who fronted the band from 2013-2015 passed away in 2017.
STP found solice and great talent in former Dry Cell vocalist Jeff Gutt.
I got to see STP last year, and the band continues to put on an amazing show. Gutt performed perfectly along the DeLeo brothers and drummer Eric Kretz. It's a refreshing thing to see a band continue on, which is difficult to do successfully when you lose your shining star. The limelight falls on Gutt in a way it didn't fall on Weiland, and if you stick around for their set, you'll see all of the classics performed beautifully.
Bad Religion.
Oh, Day 1 didn't have enough punk for you? Want some more sophisticated punk rock? Then the Bad Religion set is one to stick around for.
I'm not sure if it will be the same as when I saw them in 2015. Shit, any band who opens up with the Jesus Christ Superstar Overture is golden in my book. This classic band though is sure to be a crowd pleasure with hits like "21st Century Digital Boy" and "Infected".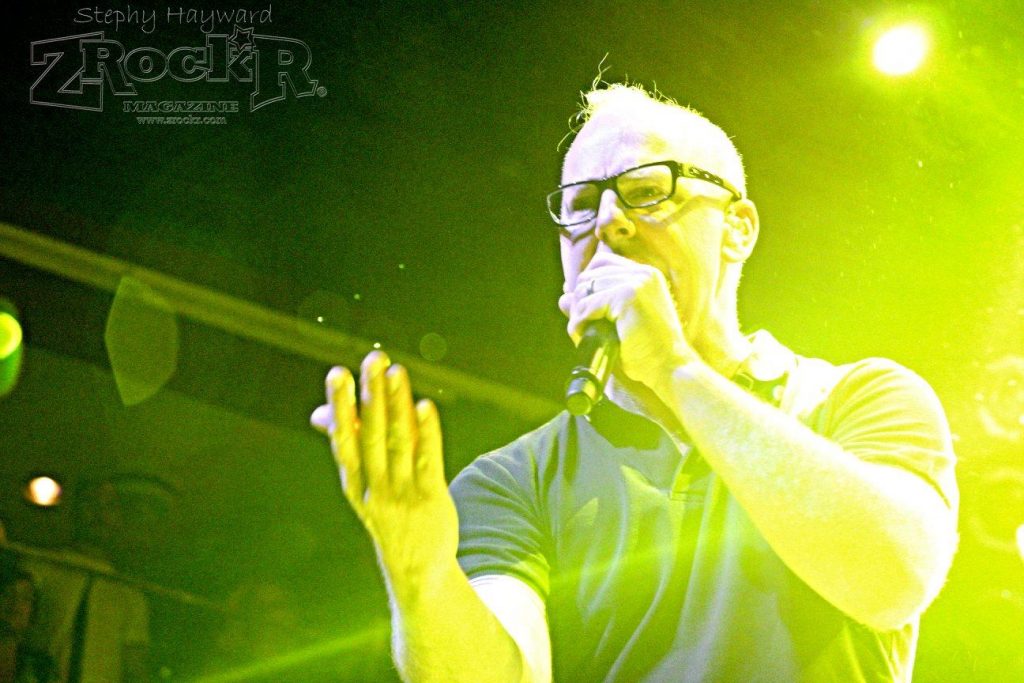 Highly Suspect.
Highly Suspect may have only been around for 4 years, but twin brothers Rich and Ryan Meyer pack a punch. The band is described as a mix of alternative and blues rock.
It's refreshing to hear some newer real rock and roll that doesn't sound like shit. This set will be one to be on the look out for at the festival for sure.
Ghostemane.
Day 2 will add a bit of a rap flair with Ghosteman. I will be honest, I am not a big rap fan, especially the new shit. However, with his blend of metal into his music, if that's your thing, this is going to be the set for you.
Fidlar.
We had the pleasure of checking out Fidlar in 2017 at the Punk Rock Bowling & Music Festival. They are definitely a band that will leave you wanting more, and they are sure to make you smile!
The Interrupters.
Also at PRB in 2017 were The Interrupters. Who doesn't love female fronted punk? We sure as fuck do. There isn't a single band we've seen at PRB over the past few years that we don't recommend. This is another one of them, and it's pretty cool to see them on another festival.
Fishbone.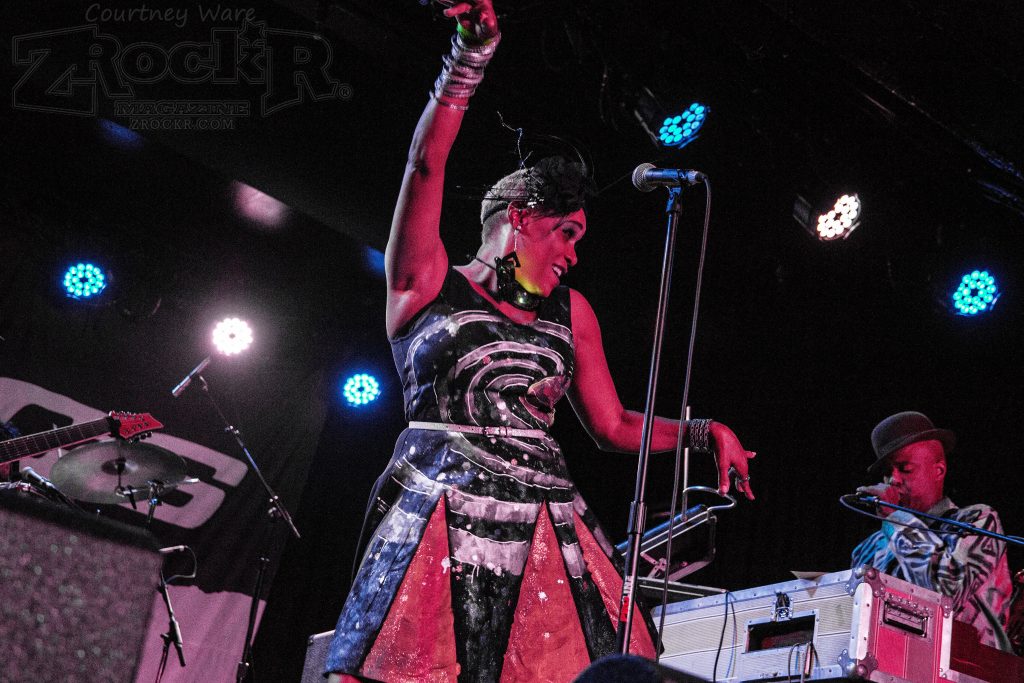 Fishbone is going strong after 4 decades of their ska/punk fusion. If you love anything vocalist Angelo Moore has done, you're going to love this set.
Badflower.
Los Angeles band Badflower is brand-spanking-new to the music scene. Their debut album Ok, I'm Sick was released in February of this year. While they may be new, it's a big fucking deal to be playing Aftershock Festival. We're excited to see what and how they fair with the other bands on this bill.
HO99O9.
New Jersey's HO99OR (pronounced "horror") has been taking over the hip hop scene since their inception. 2014 was a huge year for them, being listed on Rolling Stone's "10 New Artists You Need to Know" list. As I've stated previously, it isn't really my thing, but these guys have a fan in me for sure.
Health.
Not a whole lot is known about HEALTH, other than the fact that they are categorized as "noise rock". All I know is any band that can make it with that type of genre today is worth listening to. Rock and roll has turned into regurgitated nothingness, so for something unique like HEALTH to take place and create music, I'm all ears.
Parlor Mob.
The Parlor Mob has been putting out records sporadically since 2005.
If you don't know who they are, I suggest picking up the New Jersey hard rock band's first album What About Frank? as it is a unique record to have in your collection. These guys are sure to be talked about after Aftershock Festival's Saturday night set.
Sick Puppies.
When I first heard there was a band called Sick Puppies, I got excited thinking Skinny Puppy had made a comeback. Well, not the same band. Regardless, Sick Puppies has been going strong since 1997. They really hit it big in 2006, and that success continued into 2007 with the release of Dressed Up Life.
This Australian post-grunge trio is sure to capture your heart.
Spirit Adrift.
Spirit Adrift is another band in its early years. Formed in 2015, there isn't a lot I could find about them. So, I gave them a listen. The band put out their full length album Divided By Darkness in May of this year, and if you are looking for a new metal band to add into your playlist, these guys are it.
Broken Hands.
Another UK rock band (but this time not from Sheffield), Broken Hands has been around since 2006. However, they didn't release their debut Turbulence until October of 2015. It takes a lot for a band to keep it together and cut their teeth for that long. Most give up within a year or two. So, I gotta give credit where credit is due. Check out this set.
Dead Posey.
Dead Posey just released their first album in 2018. I have to say, Aftershock Festival has a lot of newer bands on this lineup. It's refreshing to have such a platform for newer bands.
Described as swamp rock, vocalist Danyell Souza's voice will haunt your dreams in the most beautiful way. Combine that with the production efforts of Tony F (formerly of Eve 6) and you have absolute fucking magic.
Marilyn Manson.
Who is the spookiest kid on the block and has been since 1989? Why, it's Marilyn Manson of course.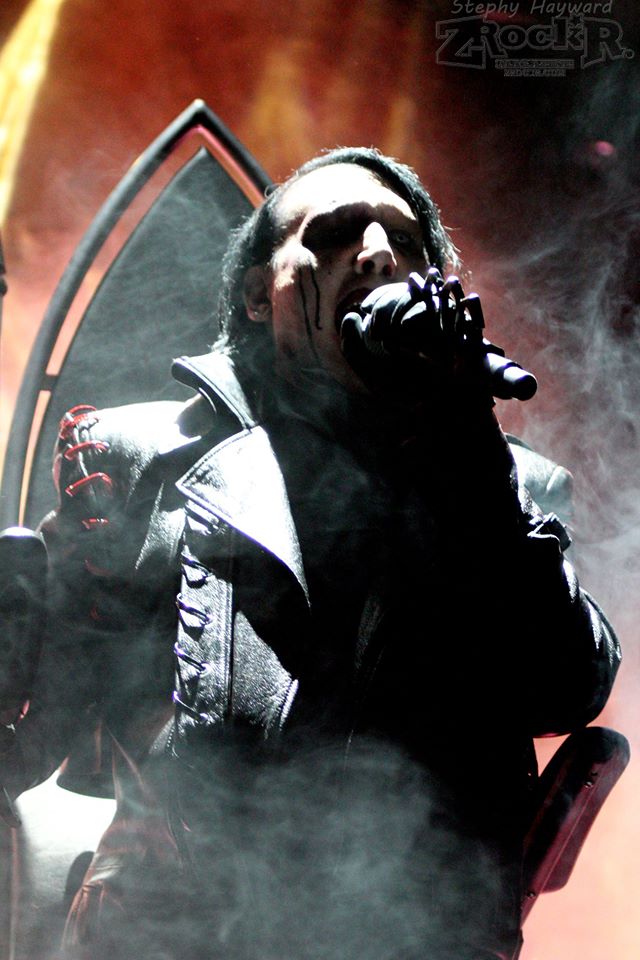 We haven't been able to escape him being the news or used as the scapegoat for American tragedy since the mid 90s. Would we want him any other way though? Manson continues to terrify the public, and I certainly don't want him otherwise.
I had the pleasure of photographing him last year, and although it was shortly after his fall on stage, which resulted in him needing to spend some time in a wheelchair. Of course, it was decorated to look like the most evil throne.
He may be a little bit older than we remember, and he's no longer walking on stilts donning corsets and skin tight pleather, but his live show is still fucking amazing. Whether you are there for Portrait of an American Family era songs or songs from his newest venture, Heaven Upside Down, you will not walk away disappointed with this set.
Rob Zombie.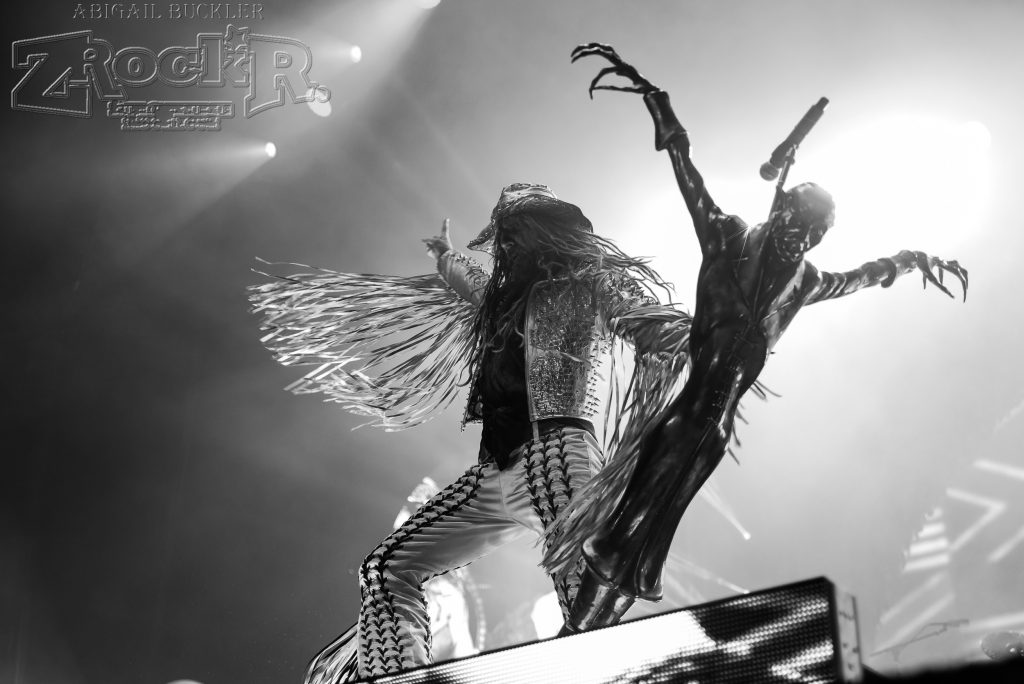 I first saw Rob Zombie in November 1998. Yep, the Hellbilly Deluxe Tour. In fact, he was my very first concert. Yeah, I have a cooler Mom than you do.
I had the pleasure of seeing him again in 2016, and he did not disappoint. Whether you know him from White Zombie, on his own, or for his film and animation, you're not going to be disappointed either. He is still all over the stage and high energy, and if you're a guitarist, you'll appreciate everything that John 5 has to offer on stage as well.
With his spooky persona, Zombie plays all of his shit. He does not leave a crowd in wanting. Go for "Dragula" or go for "Well, Everybody's Fucking in a U.F.O." Just don't miss his set. You're going to be kicking yourself in the ass if you do.
So…
There you have it! All of the bands for Day 2 of the Aftershock Festival! To learn more about the bands and get your tickets, visit the official website HERE ! See you on October 12th!