The Aquabats are heading back to Vegas after a long time away from the city.
These ska legends will be invading Vinyl at the Hard Rock in November and you will not want to miss it.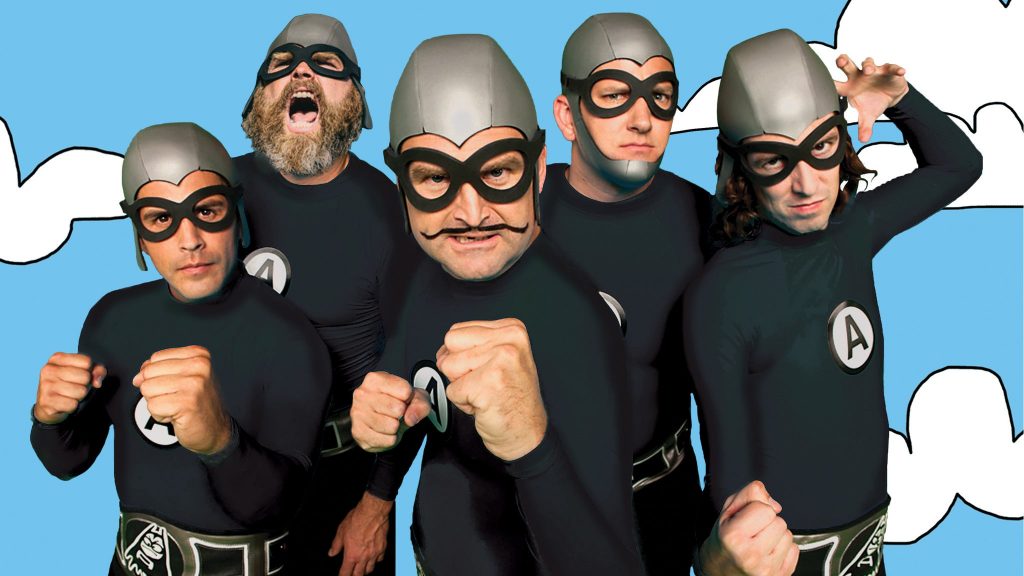 They're known for their music and hilarious live show. They have since had their own childeren's show; bringing their music to children as well as adults alike all over.
The Aquabats Super Show recently raised funding to put out a second season by the band themselves! So keep a lookout!
As for when they come here for the show, it will be along with PPL MVR as support. Not much is known about this abominable band, but evidence suggests you will get a brand new experience when checking them out.

All in all this show is sure to be a blast so tell your mom! Tell your dad! It will be super rad!
To get tickets to the show, click HERE .
"Super Rad!" by The Aquabats.
Spotify.
Check out the bands on Spotify, and check out the ZRockR Spotify too while you're at it!
PHOTO CREDIT: Photos of Aquabats used for promotional purposes only – all credit goes to original photographer and the band.