Italy's newest Alternative Rock band Jax Diaries has released their new single "Came Down to Say Hi". The single, which features Diego "DD Lacuna" Cavalotti of Lacuna Coil, carries a Wild West meets metal feel.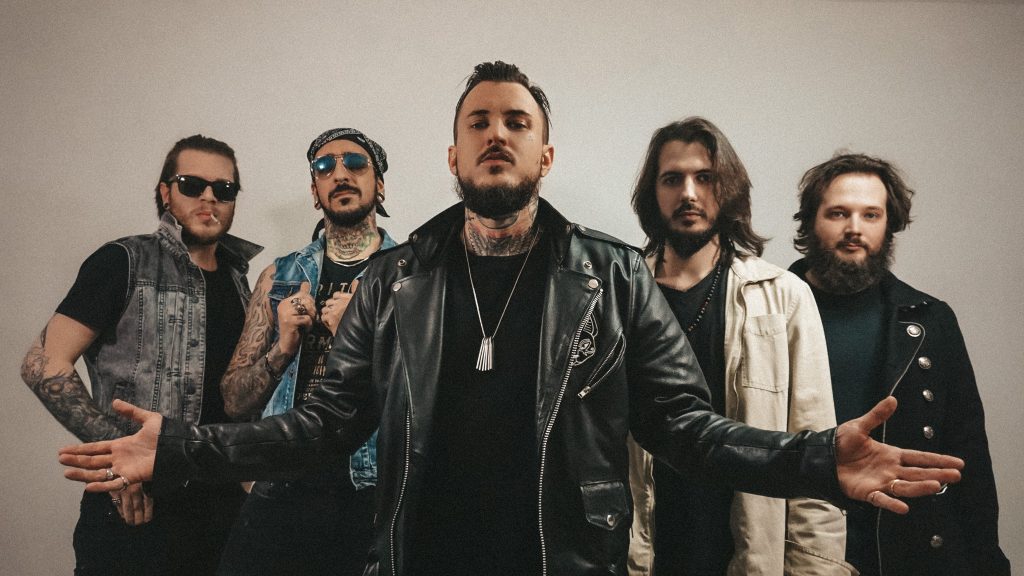 Jax Diaries formed just over a year ago, in the Summer of 2019. After some success with their debut single, "Shine On", the band recorded their full length album in March 2020.
Vocalist Jaxon wrote most of their upcoming album from the hospital bed after nearly being killed in a motorcycle accident. The accident fueled his creativity as he worked on the music and met regularly with his bandmates during visiting hours.
Although the album has not yet been released, "Came Down to Say Hi" gives potential fans a taste of what they can look forward to. Their album is slated to drop March of next year. I am excited to see, given how the album was written, what else these guys have in store.
The video encompasses this feel, featuring band members clad in leather to tell the song's story. As for the song itself; vocalist Jaxon melodically growls over a strong melody of guitars, heavy hitting drums, and great bass lines.
I look forward to seeing what the band has coming up. I will definitely be on the lookout for them potentially hitting the states!
Check out the video for the single on YouTube:
Social Media:
Keep up with Jax Diaries on social media for more updates on their upcoming album!
Facebook
Instagram
YouTube
Official Website
PHOTO CREDIT: All Photos ©JAX DIARIES - Used with Permission for Promotion ONLY