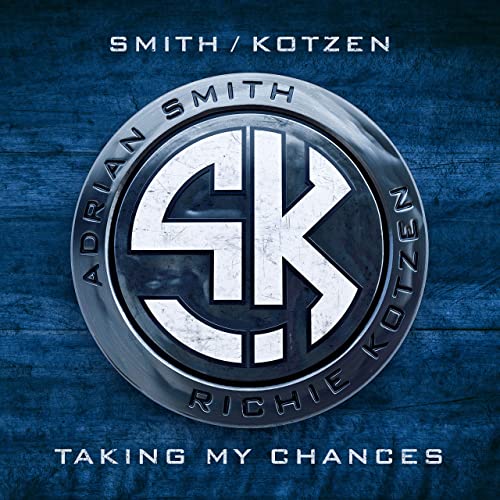 Smith/Kotzen played Count's Vamp'd on Saturday, January 22, 2022.

One of the pleasant surprises of the world of hard rock and metal last year was a record that combined the talents of Iron Maiden guitarist Adrian Smith and Poison/Mr. Big/The Winery Dogs guitarist Richie Kotzen. These men are from two different schools of rock and metal guitar, with one more from the old school blues rock world, and one from the world of epic heavy metal. They're two men I never thought would make a record together…. But any doubts I had about such a collaboration were shattered when they released an album together last year, which quickly became one of my favorite rock releases of 2021.

It shouldn't surprise you that I was pleased to hear the duo was hitting up Las Vegas as one of the few tour dates they'd scheduled. Their show took place at Count's Vamp'd, Las Vegas' premier house of all things rock and roll. Even with the current hectic nature of the modern world, there have been plenty of solid shows coming back, and this is just one of the latest examples. Last year, we got plenty of killer gigs there, and more are on the horizon.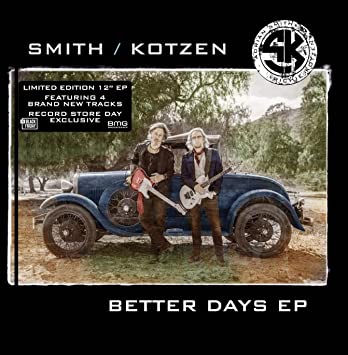 The first thing I noticed upon arriving at Vamp'd was that there was a huge line of people, stretching into their back parking lot! If you need proof that rock isn't dead, that's all you need right there. The Vamp'd staff kept things moving along at a speedy pace, though, so the fans weren't outside in the cold and wind for too long. As always, hats off to the staff of this rock house for taking care of the fans. It's always my favorite place in Sin City to catch a gig.

Of course, nights like this also highlight the largest weakness of the otherwise stellar venue – the size, or lack thereof. Vamp'd gets many of the best rock shows in Vegas, but there are limitations due to the relatively small size of the building. Even with most of the main room's dining tables removed, it was still packed wall to wall. I love and adore this venue, but I desperately hope they expand in the near future. The venue was packed, with attendees of the concert including legendary record producer Max Norman, bassist Scott Griffin and even KISS drummer Eric Singer!

For the opening band, we got a set from Jason Walker and The Majestic 12. This was a band name I've heard around Vegas before many times, though I do believe it was my first time seeing them in concert. I had to do some research prior to the gig, and apparently the lineup is largely a revolving-door affair depending on who can play with the eponymous vocalist/guitarist from the group, although this evening's lineup did include at least one familiar face; Las Vegas' own Stoner Dude, Michael Maysonet, on drums.
It's hard to do a good show that features cover songs, largely because cover bands are a dime a dozen in the City of Sin. But Walker and Company pleasantly surprised me on this evening, putting a modern bluesy hard rock spin on some rock classics, including songs from the likes of the Small Faces and Yardbirds. An evening like this demands a solid support band, and I wouldn't mind seeing Mr. Walker and his band as a headliner at some point in the near future. There's a lot of good music to be had here!

And then we come to the headlining duo of Richie Kotzen and Adrian Smith. For the touring lineup, the twosome have recruited bassist Julia Lage (who also happens to be Mr. Kotzen's wife) and drummer Bruno Valverde. Expectations for this gig, unsurprisingly, were high, considering the crowds and the talent of the duo rocking the stage.

I'm happy to say that, aside from the heavy crowding in the audience which made it difficult to get around at times (I spent most of the gig in the bar area away from the bulk of the crowd), the performance on stage was nothing short of excellent. Although all eyes were on Mr. Smith and Mr. Kotzen, one of the real highlights of the evening was seeing this rhythm section in action. Julia Lage for me was the true highlight of the gig, moving around the stage and rocking the bass better than many of her male contemporaries. This woman needs and deserves some serious recognition! Not to be outdone behind the drum stool was Bruno Valverde, a man with some solid credits to his name already, who provided the guitar duo with the rhythm they needed and had plenty of highlight moments of his own. This is one Bruno we most definitely DO talk about!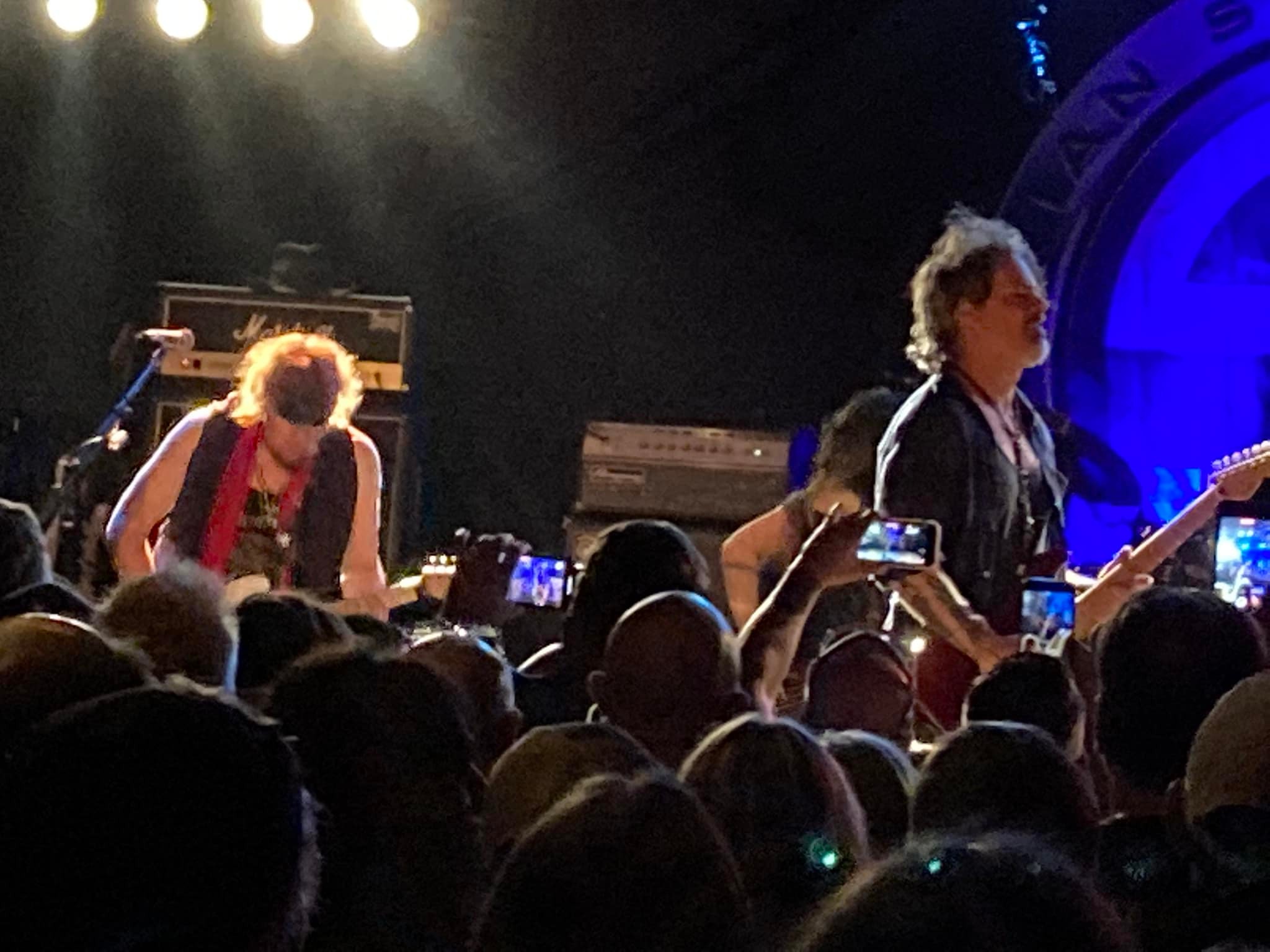 Unsurprisingly, the setlist was comprised almost entirely of Smith/Kotzen originals; the album has plenty of great cuts. The songs are great, and I'm happy to say they translated well to the live stage with the backing rhythm section players (Valverde and Lage didn't play on the record but adapted to these songs well). It was pretty much a straightforward rock show with minimal between-song chatter, but I don't think the audience minded this too much. We did get one surprise near the end of the gig in the form of an encore; Iron Maiden's "Wasted Years" from their classic SOMEWHERE IN TIME LP! I'm pleased to have experienced a set that didn't rely heavily on nostalgia, but this was a great moment to go out on. The fan reactions say it all, and they packed this venue wall to wall and rocked out as I've rarely seen.

While there were relatively limited dates on this tour, not to mention Mr. Smith has to get back to Iron Maiden in the coming months, one can only hope they'll be more live dates and studio recordings from these fantastic guitarists united. 2022 in live rock is off to a damn good start. Here's to a fantastic year in rock and metal!

All live photos courtesy of Mylinda Miller ©2022 Mylinda Miller and ZRockR Magazine ALL RIGHTS RESERVED.