After over 2 years, Ville Valo (formerly HIM) has brought peace to the world and released a new single from his solo project "VV" entitled "Loveletting".
There are chords in Mr. Valo's heart that simply cannot be understood unless it is written into song. Without fail, he has done it (again) with another hauntingly beautiful and melancholy masterpiece. As I listened to this song, I couldn't help but travel back to the HIM days as it reminds me of one of my favorite albums; Screamworks.
Ville Valo does what he wants and this song has an upbeat pop sound yet is extremely melancholy at the same time. Based on the lyrics, it seemed like he was portraying a goodbye to someone; and whether that was a partner, his former disbanded yet beloved HIM, or even his former self, we can only keep guessing. He does end the song as a ray of hope to his journey of love with the lyrics "And oh so beautiful, you are, In the light of the setting sun, Dreaming of love letting love".

In the "Loveletting" video, there is a ton of symbolism which included a black sheep (does he still feel like an outsider who just wants to be accepted in love or even in life?), rain (creating life around us or even disaster), and blood (what we need to survive in our own individual lives). There is a lot the viewer and fan can read into and absorb based on his past, present, and future.
Along with Valo's new single, we can expect a new album and tour starting in early 2023 entitled Neon Noir. Both are highly anticipated on my end.
You can check out Valo's three other songs from "VV" that were released in 2020. "Salute The Sanguine", "Run Away from the Sun", and "Saturnine Saturnalia" are the tracks on the EP called Gothica Fennica Vol.1. These tracks still share a musical resemblance to HIM as well. The "Neon Noir" tour starts in Finland and goes all the way to the U.S so be sure to get your tickets on April 15th! You do NOT want to miss this!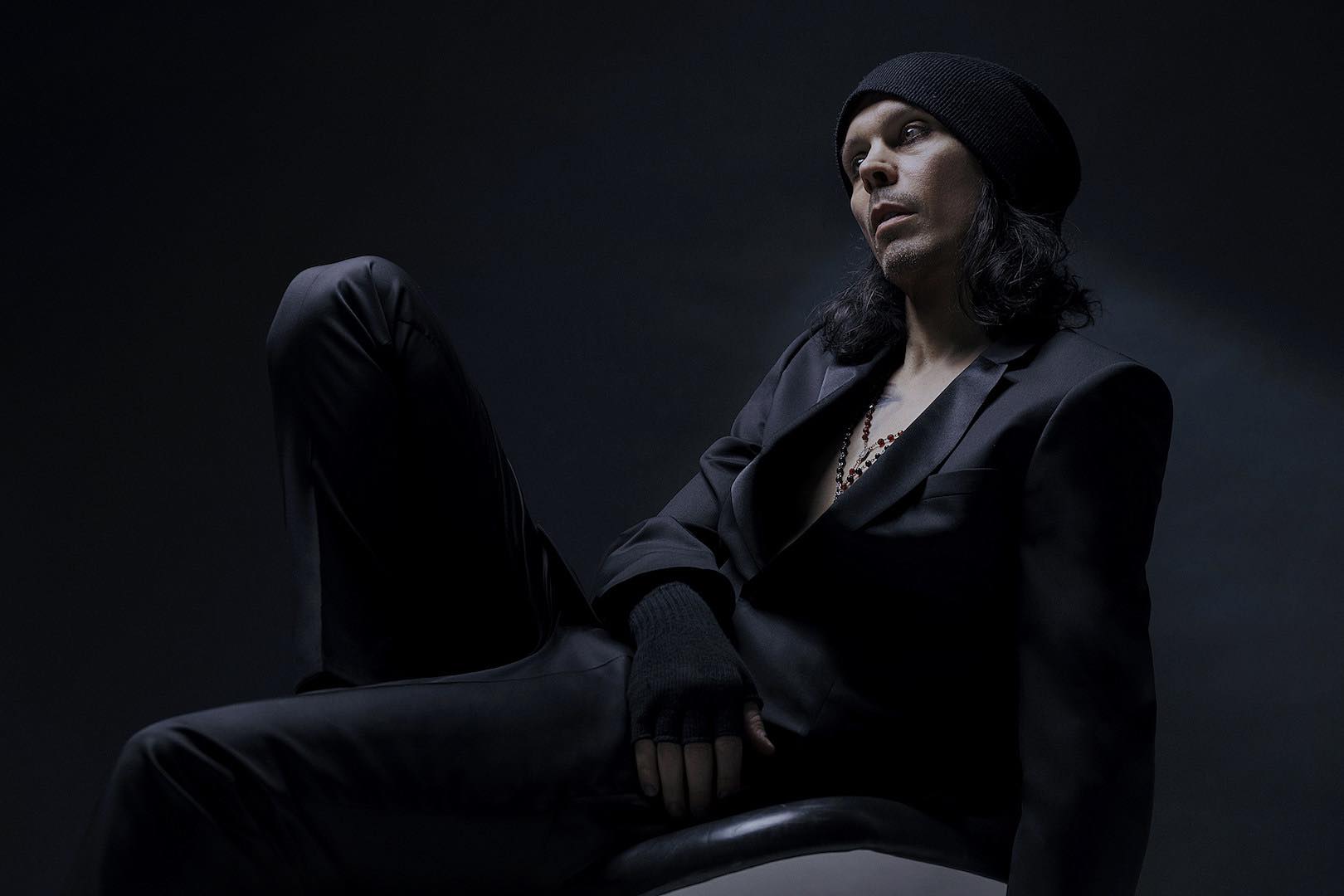 Tour Dates
Apr. 01 – Philadelphia, PA – Theatre of Living Arts
Apr. 02 – Boston, MA – Big Night Live
Apr. 04 – Pittsburgh, PA – Roxian Theatre
Apr. 05 – Cleveland, OH – House of Blues
Apr. 06 – Detroit, MI – St Andrews Hall
Apr. 08 – Cincinnati, OH – Bogarts
Apr. 09 – Chicago, IL – House of Blues
Apr. 11 – Minneapolis, MN – Varsity Theater
Apr. 13 – Denver, CO – Summit
Apr. 14 – Salt Lake City, UT – The Depot
Apr. 16 – Sacramento, CA – Ace of Spades
Apr. 17 – San Francisco, CA – The Fillmore
Apr. 18 – Los Angeles, CA – The Belasco
Apr. 21 – Las Vegas, NV – House of Blues
Apr. 22 – San Diego, CA – House of Blues
Apr. 23 – Phoenix, AZ – The Van Buren
Apr. 25 – Dallas, TX – House of Blues
Apr. 26 – San Antonio, TX – Aztec Theater
Apr. 27 – Houston, TX – House of Blues
Apr. 28 – New Orleans, LA – House of Blues
Apr. 30 – Orlando, FL – House of Blues
May 01 – Ft Lauderdale, FL – Revolution
May 03 – Atlanta, GA – Buckhead Theatre
May 04 – Nashville, TN – Brooklyn Bowl
May 05 – Charlotte, NC – Underground
May 07 – Silver Spring, MD – The Fillmore
May 08 – New York, NY – Irving Plaza

Loveletting Lyrics
Here in my hearts an endless sorrow
Tearing apart all that you and I could've been
Love, you are the road I walk alone
The endless night I keep dreaming of
Two heartbeats out of sync with each other and crying
Dreaming of love letting love
Trapped in a loop, I'm chasing shadows
Of all we have lost and all that will never ever be
Love, you are the song I sing alone
The darkness I keep dreaming of
Two heartbeats out of sync with each other and crying
Drеaming of love letting love
Two hеartbeats out of sync with one another and dying
Dreaming of love letting love
Dreaming of love letting love
Heartbeats out of sync with each other
Heartbeats so far apart from one another
Heartbeats out of sync with each other
Heartbeats so far apart from one another
Heartbeats out of sync with each other
Heartbeats so far apart from one another
Heartbeats out of sync with each other
Heartbeats so far apart from one anotherTwo heartbeats out of sync with each other and crying
Dreaming of love letting love
Two heartbeats out of sync with one another and dying
Dreaming of love letting love
Dreaming of love letting love
And oh so beautiful, you are
In the light of the setting sun
Dreaming of love letting love
PHOTO CREDIT: All photos for promotional use only ©VV & original photographer/artist