The Rolling Stones have been rocking the world for six decades. How many bands can say that? Even with the tragic deaths of Brian Jones, and more recently, Charlie Watts, the group has continued to persevere. Mick Jagger and Keith Richards remain two of the most iconic men in rock and roll.

One thing about living in Las Vegas is that there's certainly no shortage of rock bands on the live stage. This is especially true of tribute and cover artists. And while I've seen plenty of those bands, I've never seen a Rolling Stones tribute band. So, imagine my surprise when I got an invite to one! Sure, I've heard bands around Vegas cover Stones songs, but I've never seen a full-on tribute to the Stones. Or the actual Stones, for that matter.


Heart of Stones is a six-piece band starring Sebastian Plant, a Canadian vocalist who once opened for the Stones, giving him actual experience around the band which is something tribute artists often lack. In addition to a vocalist, the group features two guitarists, a bassist, a drummer, and a female backing vocalist, Jessyka Stone, utilized on the songs that require those vocals. The role of Keith Richards is played by Michael "Doc" Ellis, a favorite Vegas-based artist I've seen in more bands than I can count, though I was completely unfamiliar with the other artists on stage, who apparently come from all over.

From the moment I got the invite (this particular show was by invitation only and, appropriately enough, not widely publicized), I was curious as to what kind of setlist these artists would put together, not to mention how this sextet would pull it off. Would they pay tribute to these epic classic rock songs and do them justice?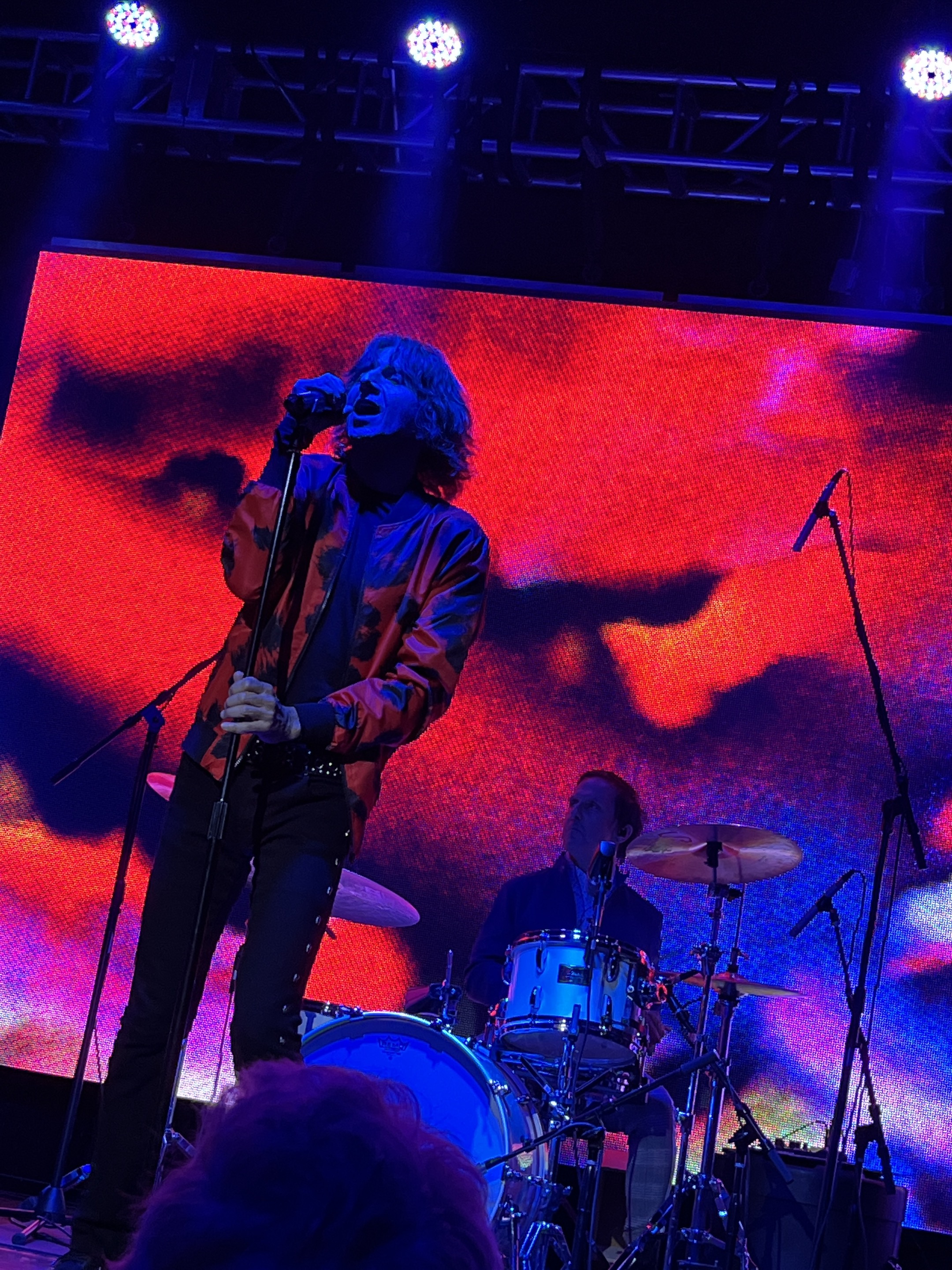 Despite a bit of an ordeal finding the showroom (I'd never been to Alexis Park before) and a start time that was about 20 minutes late, once these guys hit the stage, the show never stopped or let down. I consider myself more of a casual Stones fan than a die-hard one, but these guys immediately got my attention with their high-energy stage antics, enthusiasm for the performance, and knowledge and respect for the material. This was apparently the first show they'd played together, but anyone in the showroom for this show who didn't know better would swear that wasn't the case.

The show started with a video reel showing off vintage Rolling Stones footage form the band in their classic 1960s heyday, including black-and-white footage from THE ED SULLIVAN SHOW. Throughout the show, this video screen was utilized for some interesting background effects and the like, as well as album covers, which helped to give the stage an atmosphere all its own.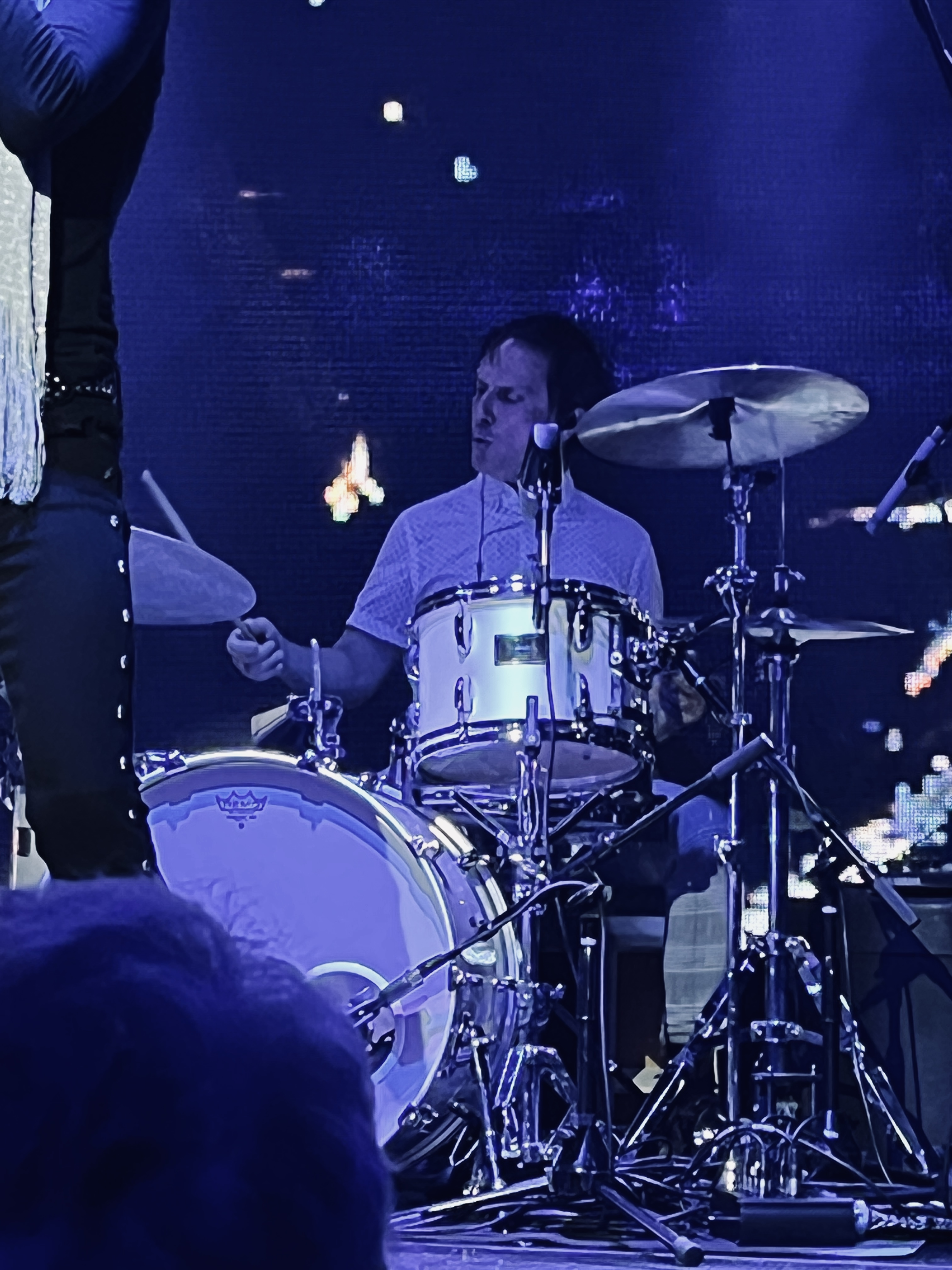 The setlist played by the band was, unsurprisingly, largely a "Greatest Hits Live" affair, with the set comprised primarily of songs from the bands classic 1960s era. Of course, for me, these are the definitive Stones songs, although the set did stretch beyond that era, including a few late 70s/early 80s tracks as well. One thing I particularly liked is that the band didn't attempt to play songs that they didn't have a way to perform live effectively; many of the best classic Stones songs have orchestral arrangements/overdubs, and rather than "faking it" with pre-recorded tracks, they stayed away from these songs and stuck with the straightforward rockers. Probably for the best.

Where this show deserves the highest praise, of course, is the band members themselves. I'd never heard of Sebastian Plant prior to this evening, but this guy does Mick Jagger better than Mick Jagger, something I didn't think was possible. He was in the audience's face throughout the night, trying to rile the crowd and encourage participation. I couldn't even begin to count how many costume changes this guy did throughout the evening; I'd seen a Queen tribute band a few weeks prior to this, and I think Heart of Stone's Mick did more costume changes than that band's Freddie Mercury did! His chemistry with the rest of the band is what sealed the deal for me; the scenes where he shared the stage with female backing vocalist Jessyka Stone were priceless and needed to be seen to be believed. I've seen some great frontmen in my day, but this guy just shot himself pretty high up that list. The rest of the band were as energetic and flashy as their roles permitted them to be, but there's no denying this guy was the star of the show, first and foremost. Although I think in the role of Keith Richards, Doc Ellis may have finally found the music role he was born to play.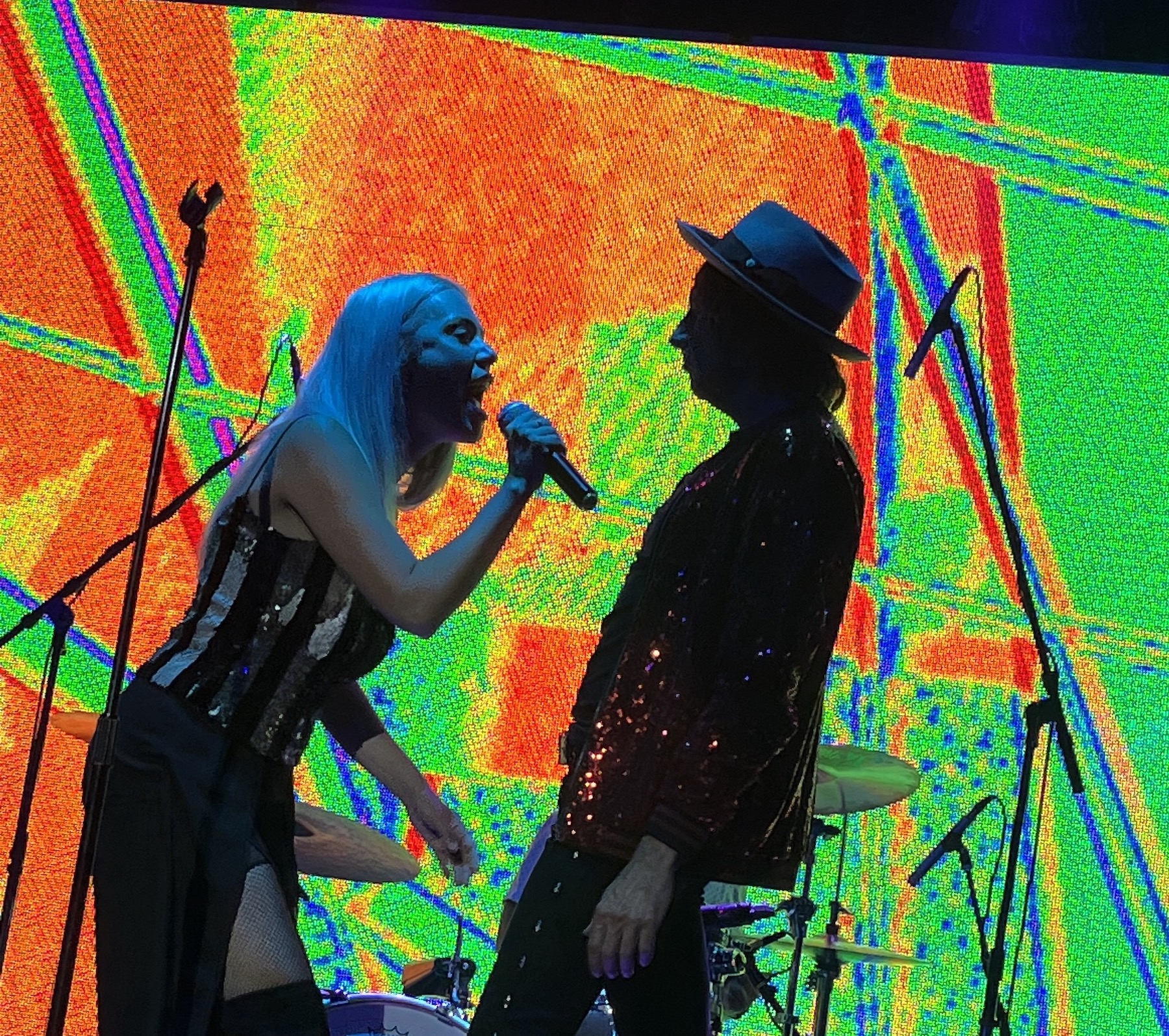 The showroom utilized for this show at Alexis Park was quite spacious with plenty of seating for audience members; it's a far cry from the vast majority of venues I intend in town which are largely standing-room-only affairs. That brings me to my one minor complaint – because of the layout of the venue with all the tables and chairs, there was no room to stand up and rock out! These guys, particularly Mr. Plant, were energetic beyond belief, and I wanted to be up front, on my feet, rocking out. I'm hoping for more Heart of Stones shows, but hopefully those will provide adequate room for audience members to get up and bang their heads, should they so choose. If you're going to rile the crowd and try and get them participating, they need standing space for that!

Heart of Stones is a kick-ass Rolling Stones tribute, doing justice to these classic songs and giving me one of the best nights of rock and roll so far in 2022. Hopefully we'll be getting additional performances from the group, opened to the public, in the near future. Rolling Stones fans or fans of classic rock in general won't be disappointed at what these guys have to offer on the live stage.

It was my first time seeing Heart of Stones (seeing as how it was their first show, obviously). But I assure you, it won't be the last.

ADDITIONAL PHOTOS: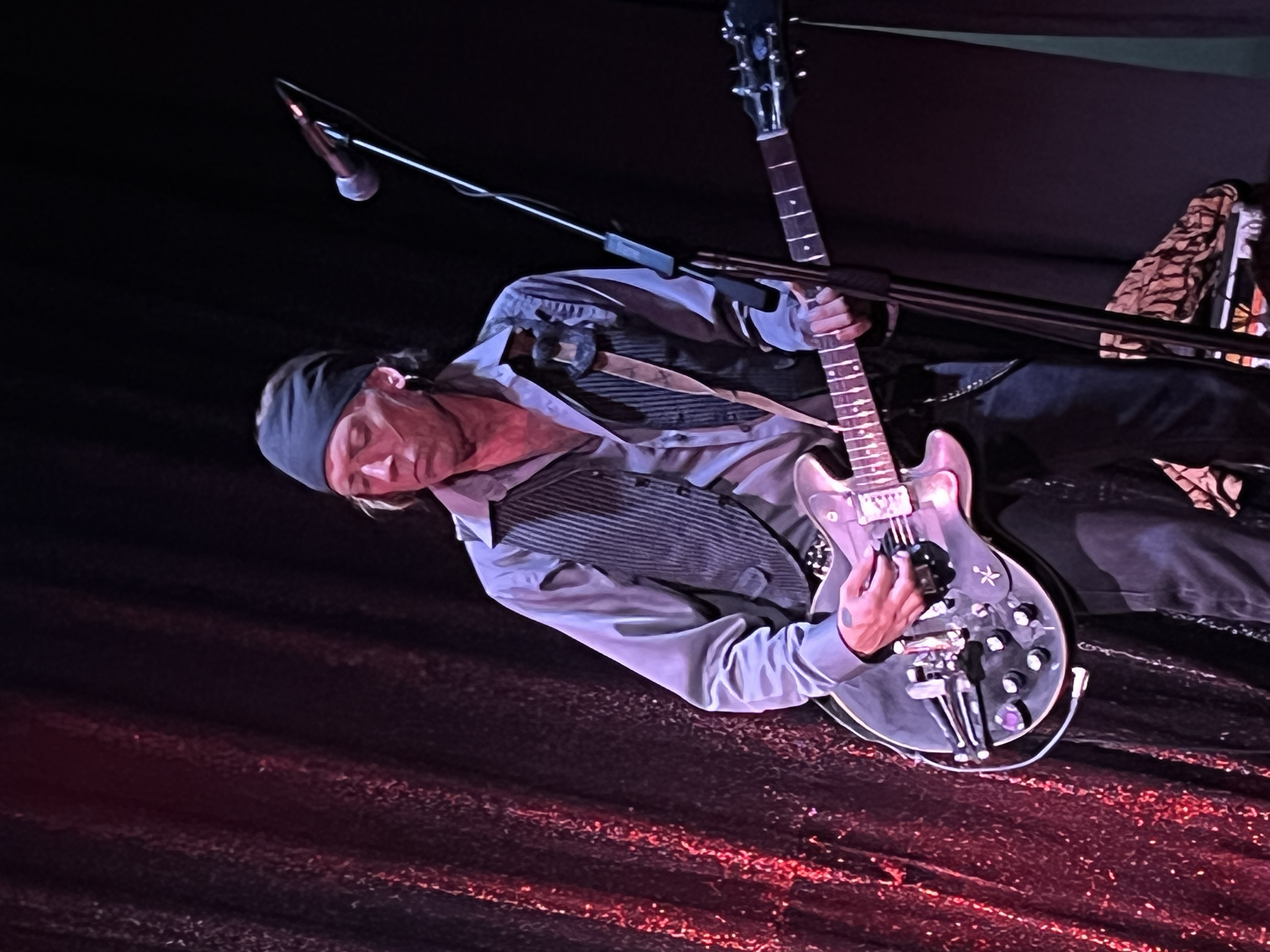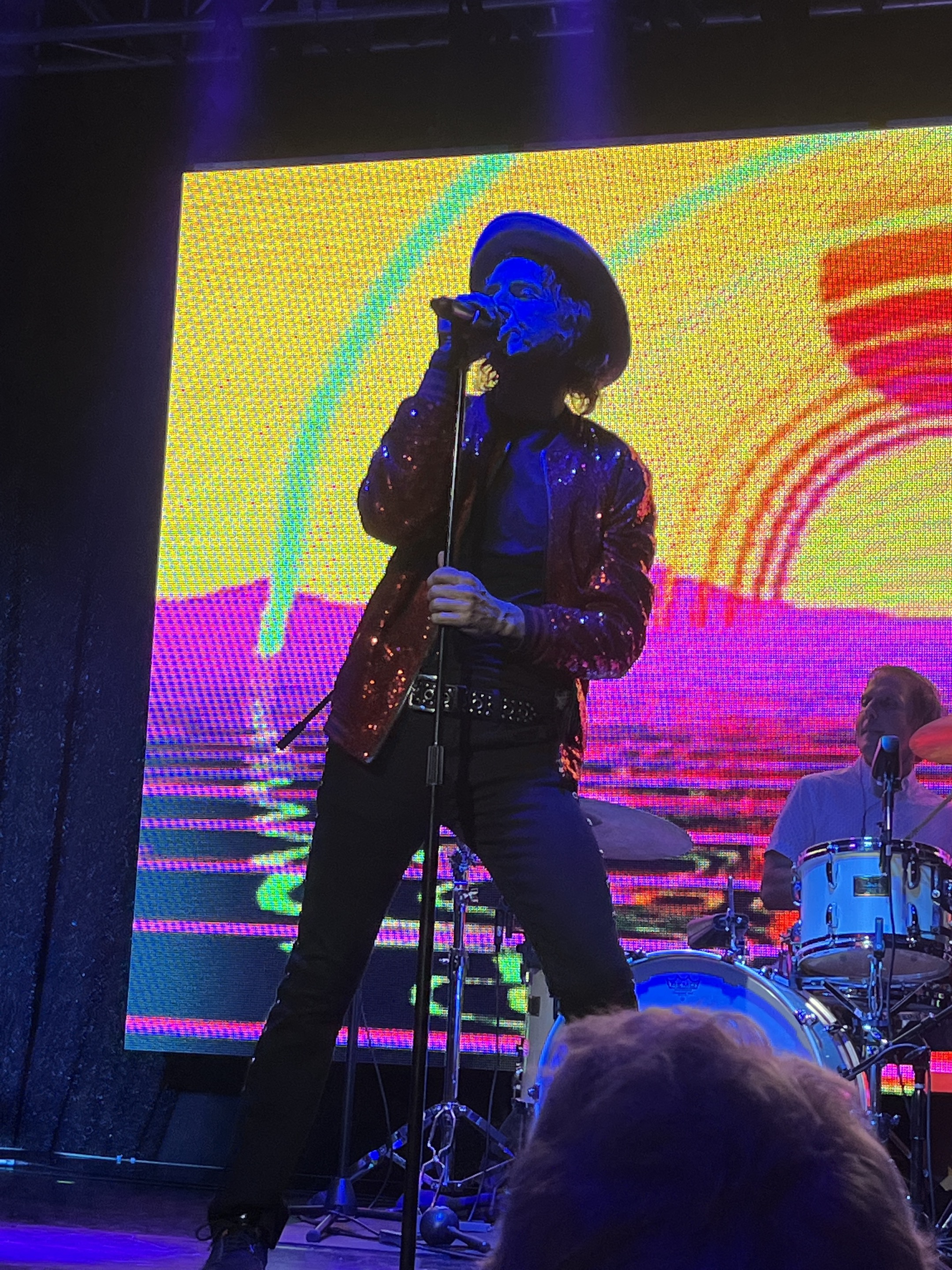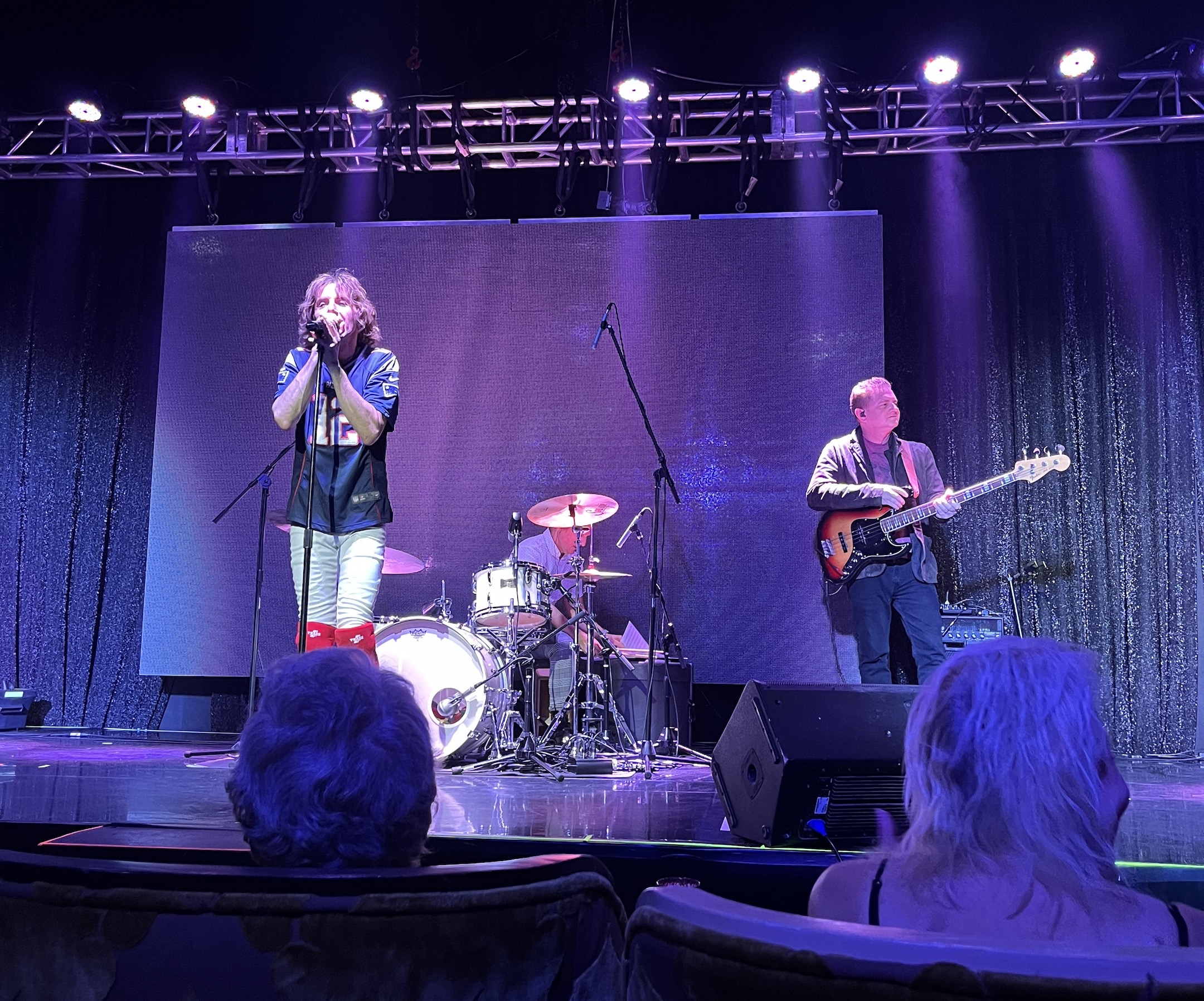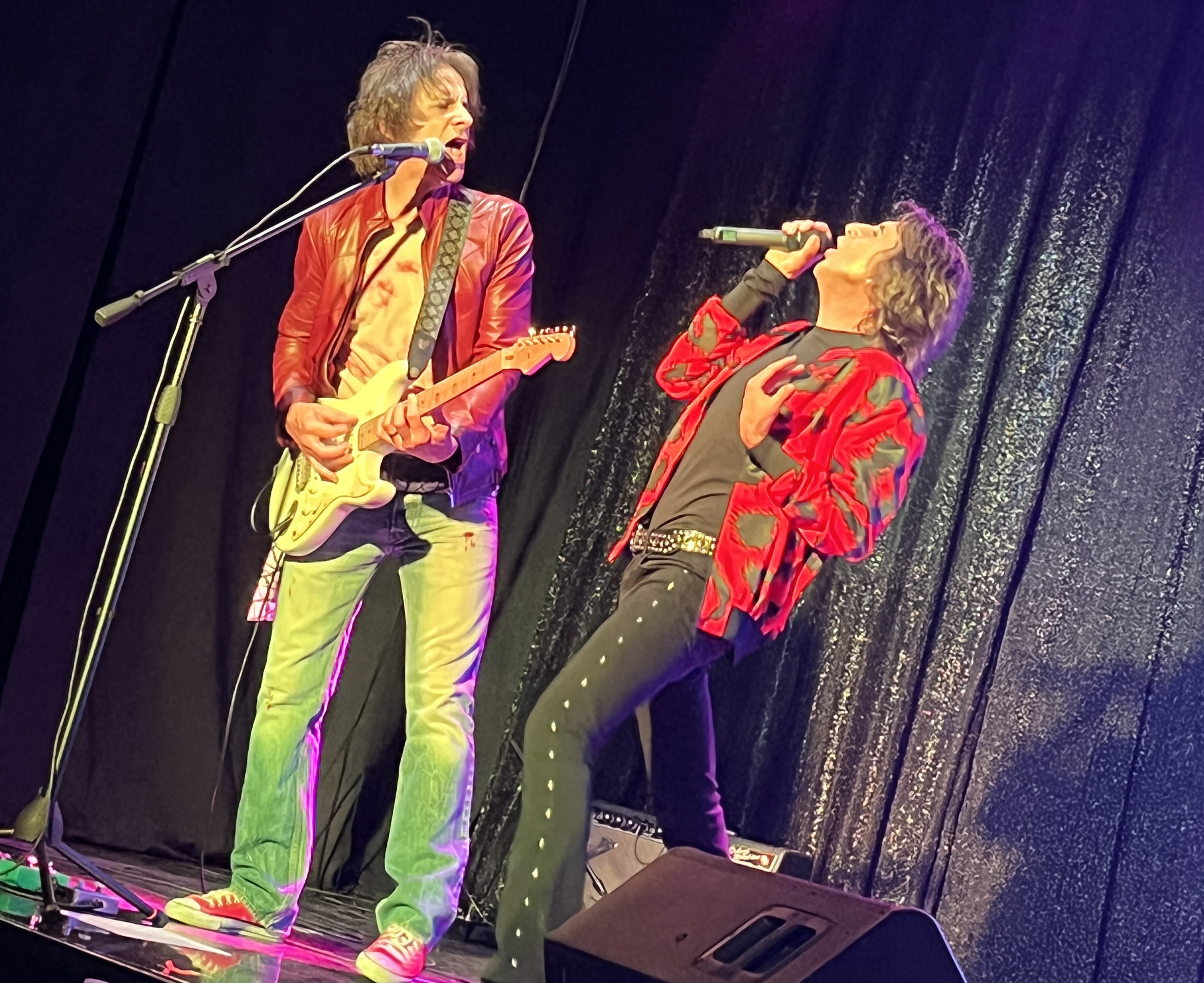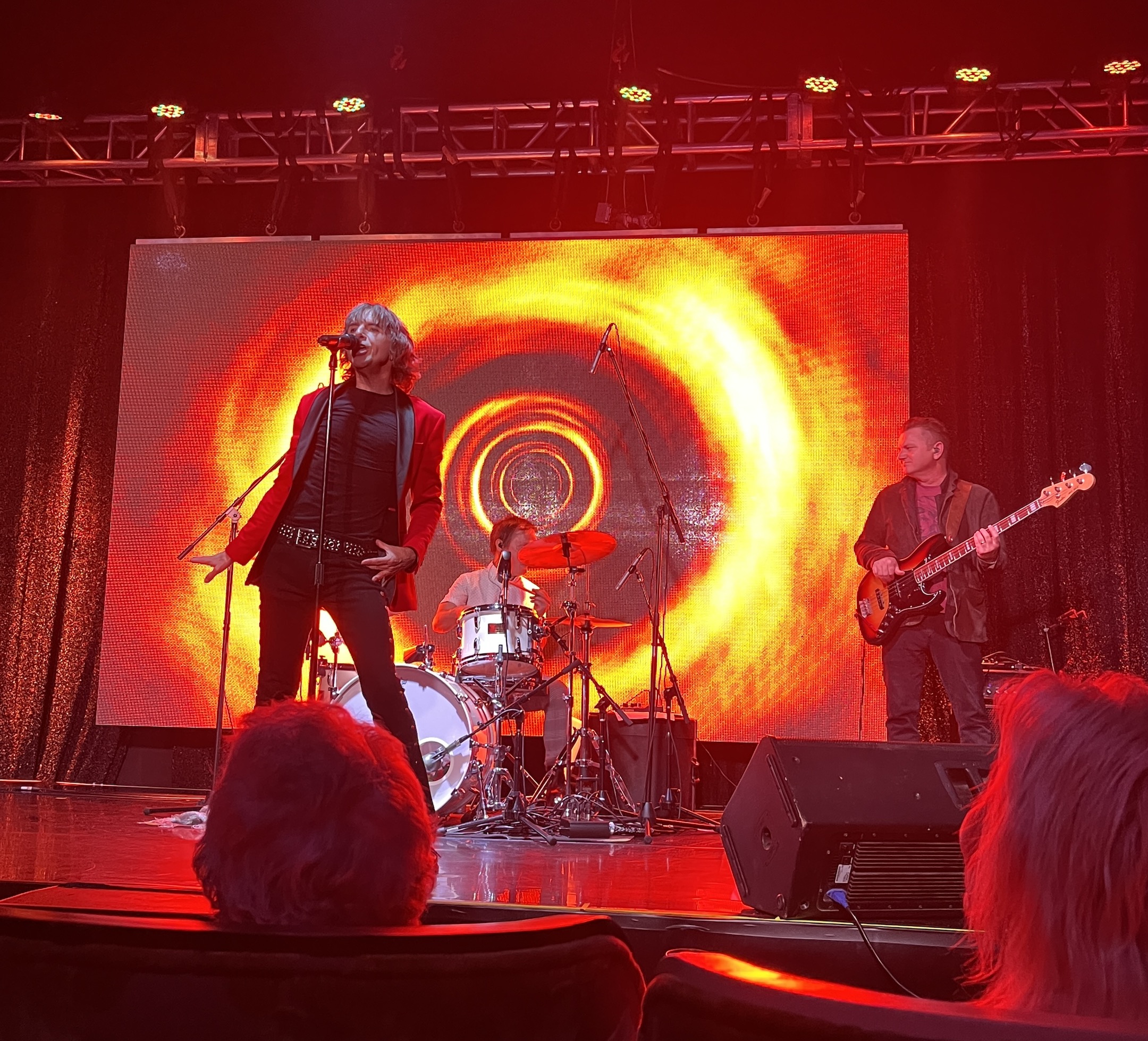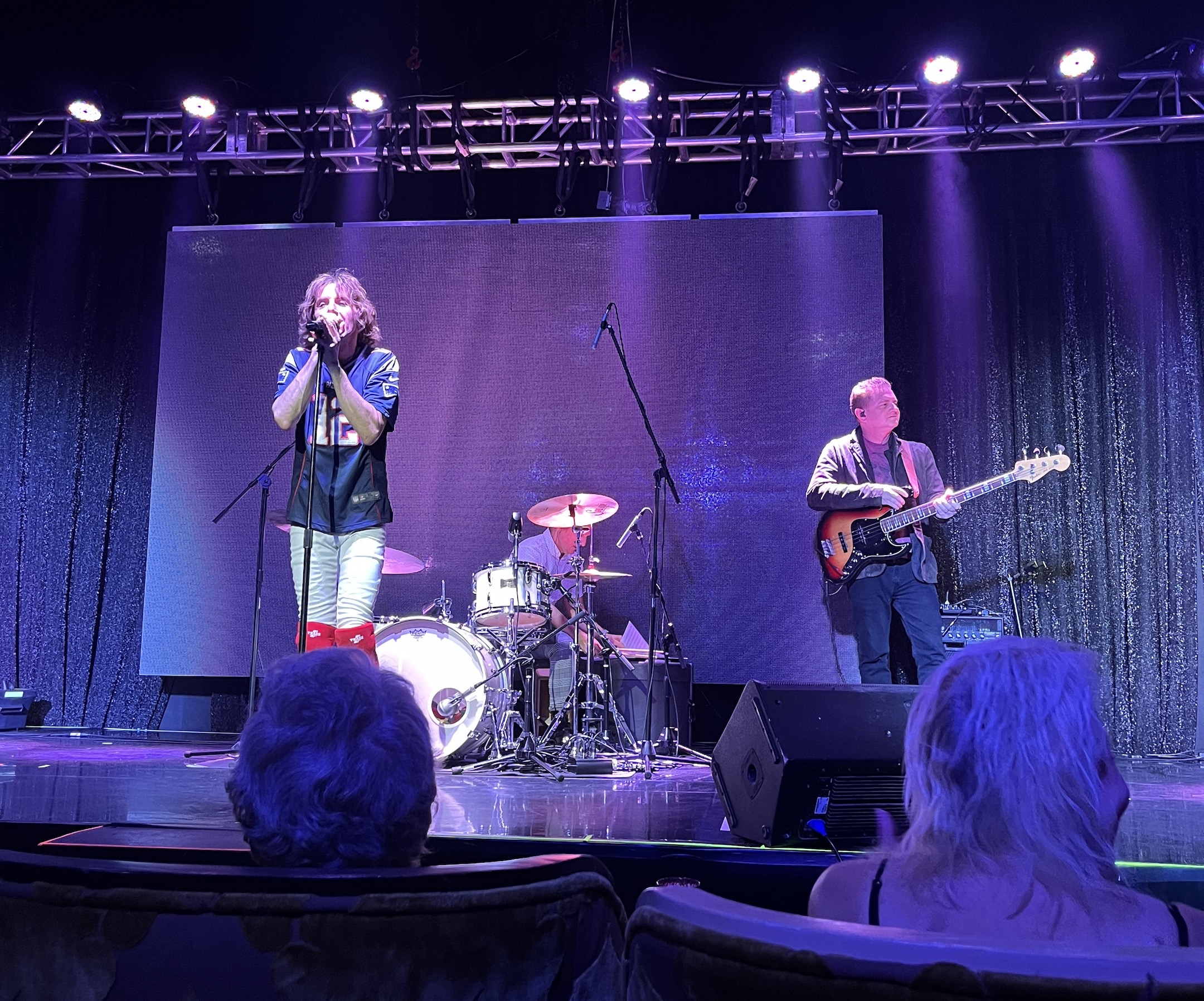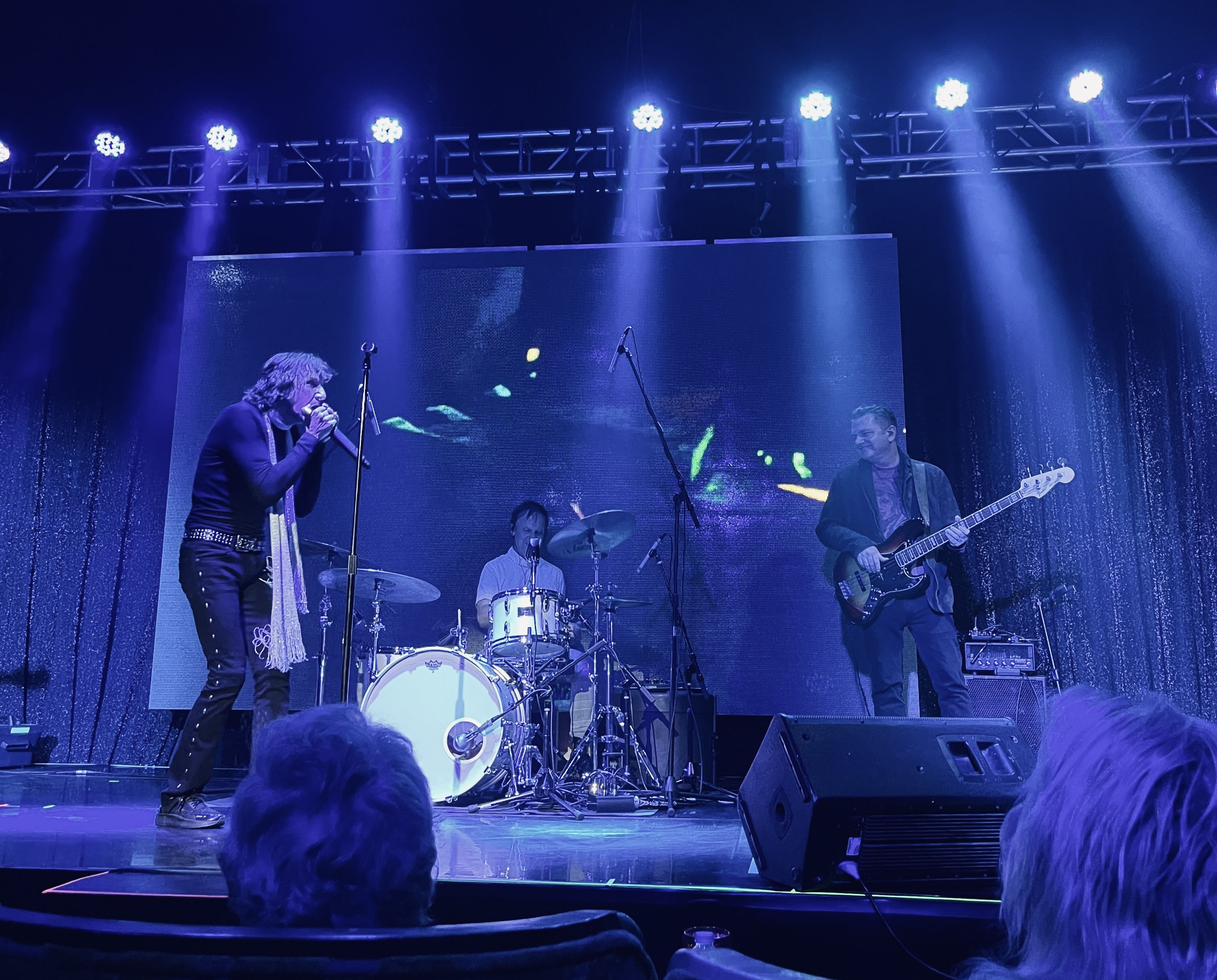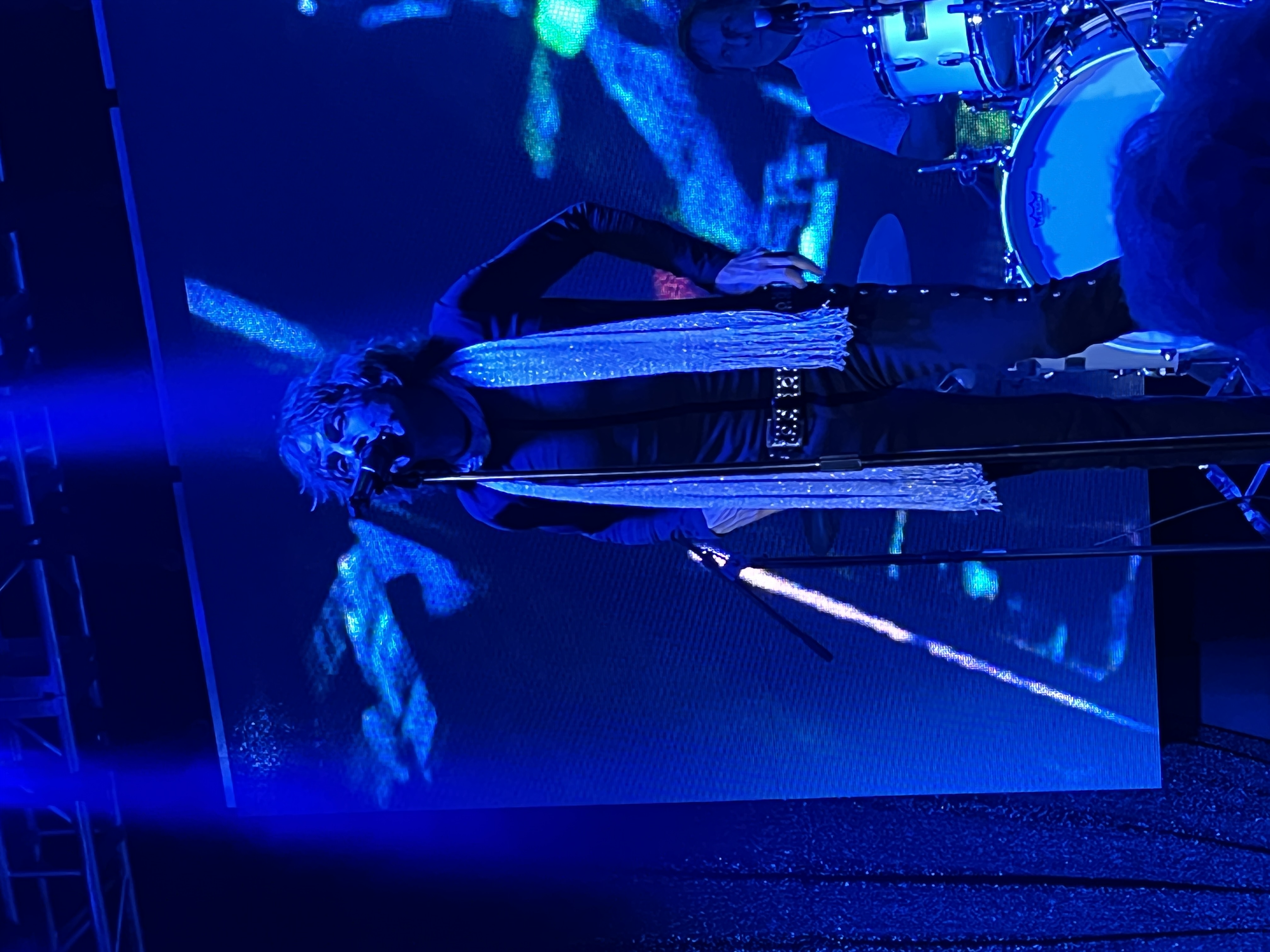 All photos by the author.