Soto Bieler played Count's Vamp'd on Friday, September 30, 2022.

Vamp'd remains Las Vegas' leading home of rock and roll, and this fan was especially surprised to learn that we'd be getting a performance from two greats in the rock world – Jeff Scott Soto, former vocalist for artists like Yngwie Malmsteen, Journey, and Talisman, and and Jason Bieler, known as the guitarist (and occasionally lead singer) of Saigon Kick, one of the rock world's most underrated and overlooked bands. The duo was joined by one additional musician – Saigon Kick drummer Phil Varone, and guest stars Todd Kerns and Brent Fitz, two Canadian rockers turned Vegas residents who now play in Slash's band.

While I'd seen Bieler with Saigon Kick a few times, this was my first time seeing Soto; he was easily one of my most anticipated musicians to see live in concert. Having not seen the duo do their thing together, I wasn't sure quite what to expect from this evening. Would it be a "full band" electric concert? A stripped-down acoustic affair? Something in the middle? The duo was also booked with no opening/support band, which is unusual for Vamp'd, but it also meant that we'd be getting to spend more time with these guys, and I say that's a good thing.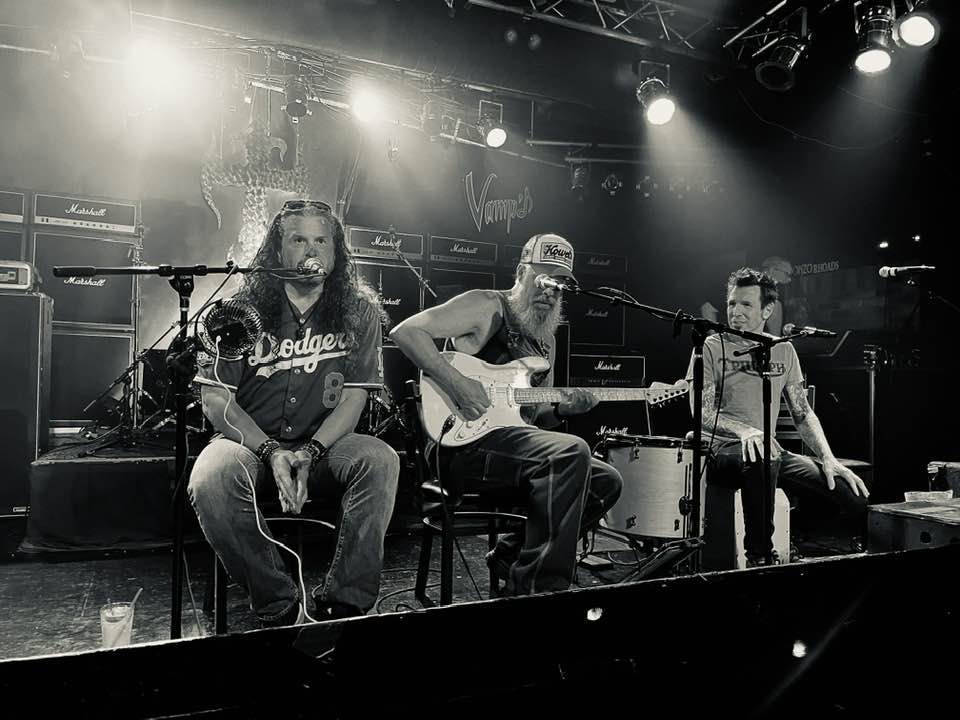 Soto and Bieler certainly assembled an eclectic mixture of songs for their set, featuring work from their past projects, as well as a handful of unexpected cover songs to add some variety to the evening. This was largely a stripped-down gig, with the musicians seated playing their instruments and singing, Most of the songs were Bieler, Soto, and Varone, with Kerns and Fitz arriving later in the evening. We heard Saigon Kick tracks that included "All I Want," "Love Is On the Way," and the title cut to their classic 1992 sophomore effort, THE LIZARD. Covers thrown in included songs popularized by artists like Olivia Newton-John, Carpenters, Beatles, and Barry Manilow, making for some interesting twists and turns. The MVP of the evening, of course, was Mr. Soto, who was able to hit notes and sing with a range I've seldom seen in other vocalists.

The highlight of the gig came from Todd Kerns and Brent Fitz joining the group as guests in its latter half, performing a pair of Cheap Trick covers; "Surrender" and "I Want You to Want Me," and a surprise outro track in the form of a cover of "Fuck You It's Christmas," much to the humor and delight of the audience. The musicians on stage all had good humor and chemistry….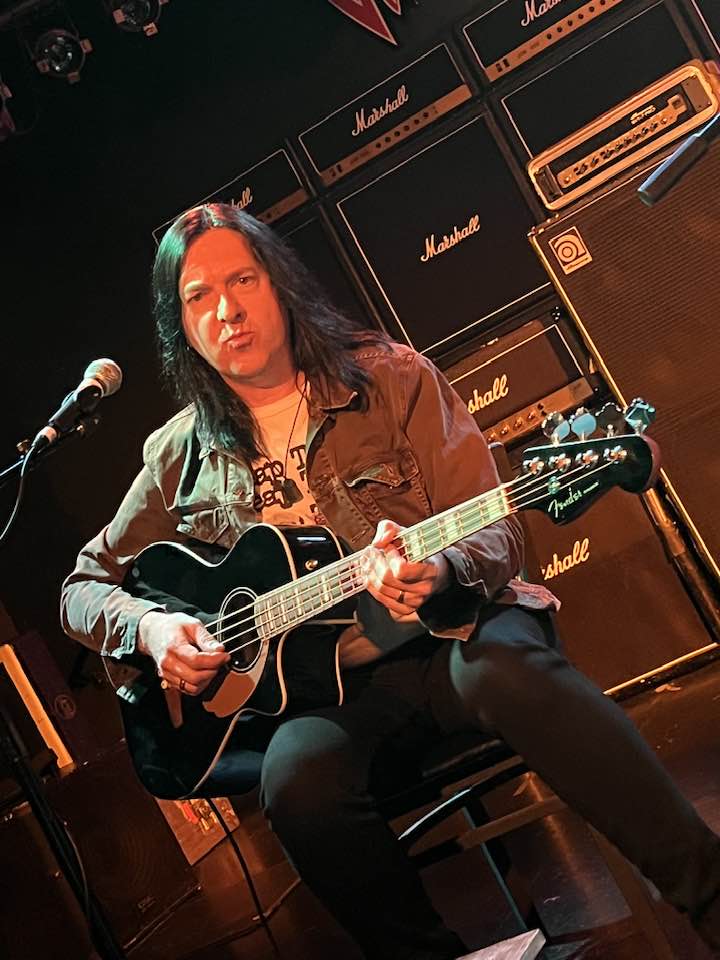 ….but that ended up being a double-edged sword that threatened to derail an otherwise-entertaining evening on more than a few occasions.

Has anyone ever seen that Monty Python segment where Graham Chapman is dressed as a military officer, stepping in and saying that sketches need to be stopped because they've become too silly? He definitely needed to be present for this gig. I like humor in my rock shows as much as the next fan, but this show took it too far and didn't know when to stop the funny stuff. Nearly every song was interrupted with comedic wisecracks between the musicians; until Kerns and Fitz got on stage, I don't think a single song was played in its entirely, uninterrupted. Fans paid for a music show; not a stand-up comedy gig, and at times this show resembled one of them more than a musical performance. If these guys could perform a gig from start to finish that relegated the humor and stories to the gaps between songs, it would be fantastic. But with the nonstop attempts at humor, interrupting what could've been stellar renditions of these songs, it's hard to justify the price that was being asked to attend the gig. If I want a rock show that's more humor-laden than actually filled with music, I'll go see Steel Panther.

All of the musicians who were on the Vamp'd stage on this evening are world-class professionals with some of the best talent in the industry. Again, I love humor in a rock show, but when it's so frequent it interrupts the actual musical performances mid-song to the point that a piece is rarely played from start to finish uninterrupted, there's definitely a problem. It took Kerns and Fitz to get these guys back on task, giving us the musical performances we needed. I love all of these musicians; Soto's vocals in particular are some of the most powerful in the business. But I wouldn't want to see this show again until the humor is better organized, put between songs and not in the middle of them. Go see them if you're a fan, but be warned what you're in for resembles stand-up comedy amateur hour as much as it does a coherent intimate rock show.
ADDITIONAL PHOTOS: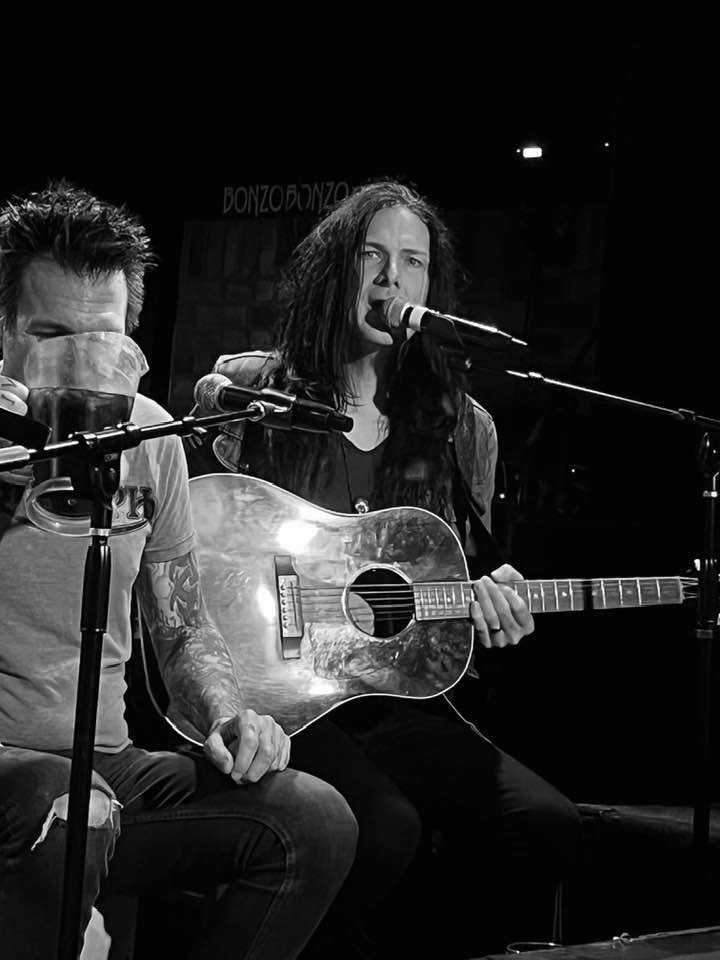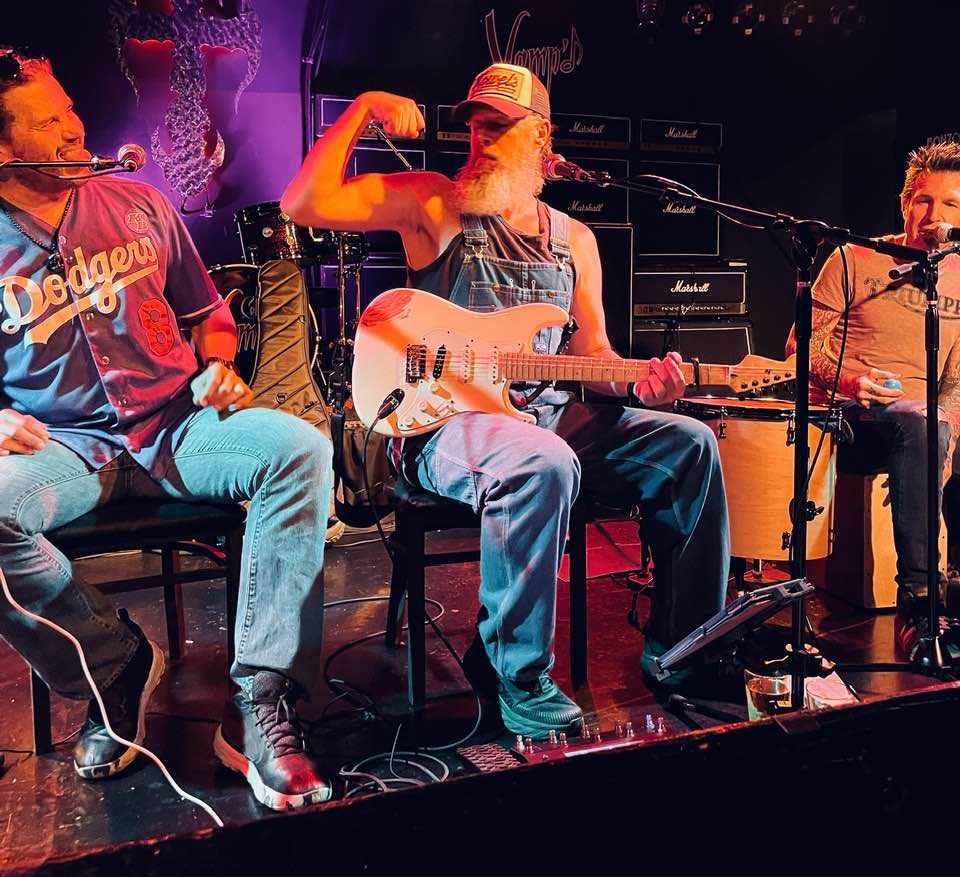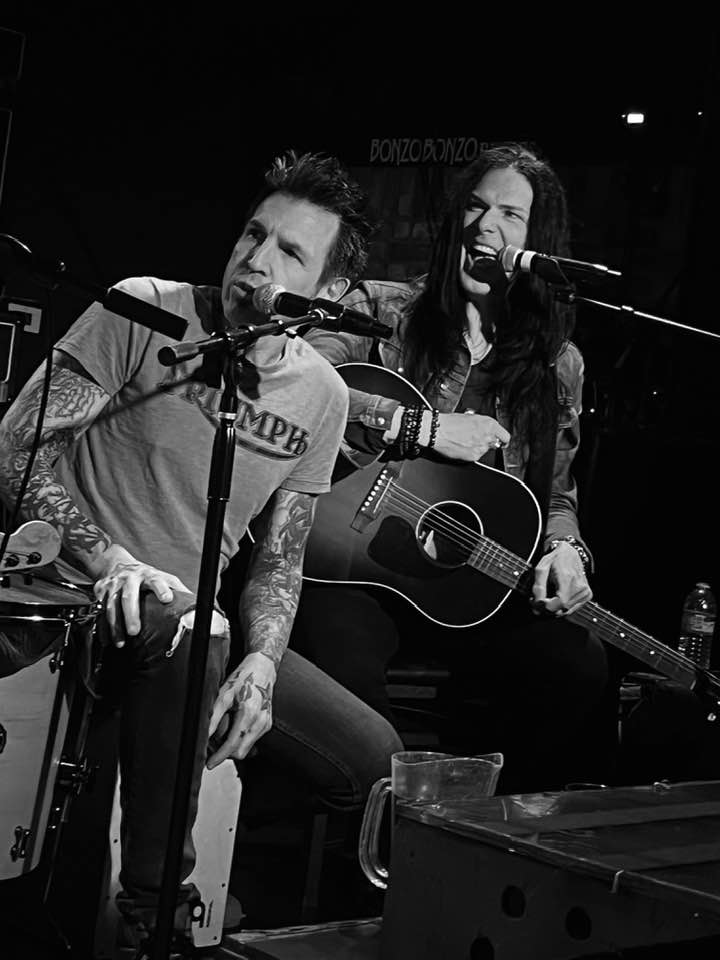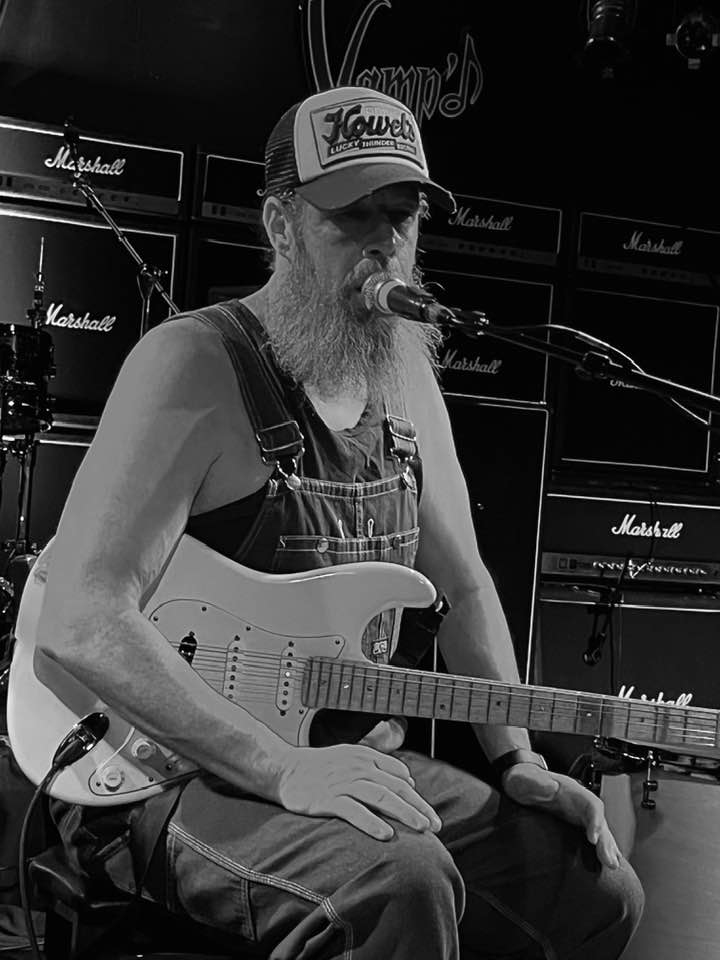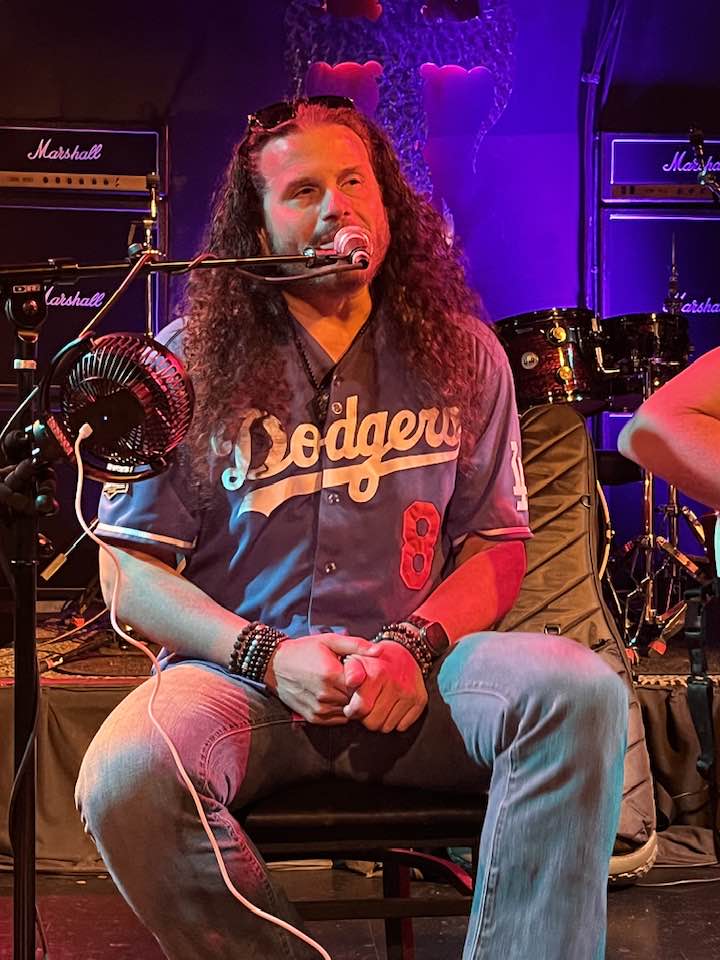 All photos by the author.