Michael Schenker played Count's Vamp'd on Sunday, October 2, 2022, with support acts Eric Martin and Images of Eden.

Michael Schenker is celebrating 50 years in the music business. That's not a misprint. Having taken on the role of lead guitarist in Scorpions in his early teen years, he's persevered with countless acts, which also include UFO, MSG, Contraband, and a handful of other solo acts/projects. It was great to hear the Mad Axeman would be returning to Sin City for a gig at Vamp'd, one of my favorite houses of rock in Las Vegas.

The first thing I need to get out of the way is that this night was a complete mess as far as scheduling goes, possibly as a result of three bands sharing the bill. A very specific itinerary was posted online, but there were numerous delays and everything was roughly an hour behind. Attendees were waiting in a line outside the venue for well past the 6:00 PM doors open time; the first band was supposed to go on around 7:00 PM but ended up not starting until much later as a result. Vamp'd is easily one of my favorite venues in Vegas, no questions asked, but nights like this push the capacity of the building to its limits. The sign outside the venue even stated the show was sold out, and with the long entry line, that doesn't surprise me at all! There were also some audio issues throughout the evening which is unusual given Vamp'd having a reputation as one of the best sounding rock venues there is; this may be a result of bands bringing in their own audio equipment and the like, but I can't say for sure.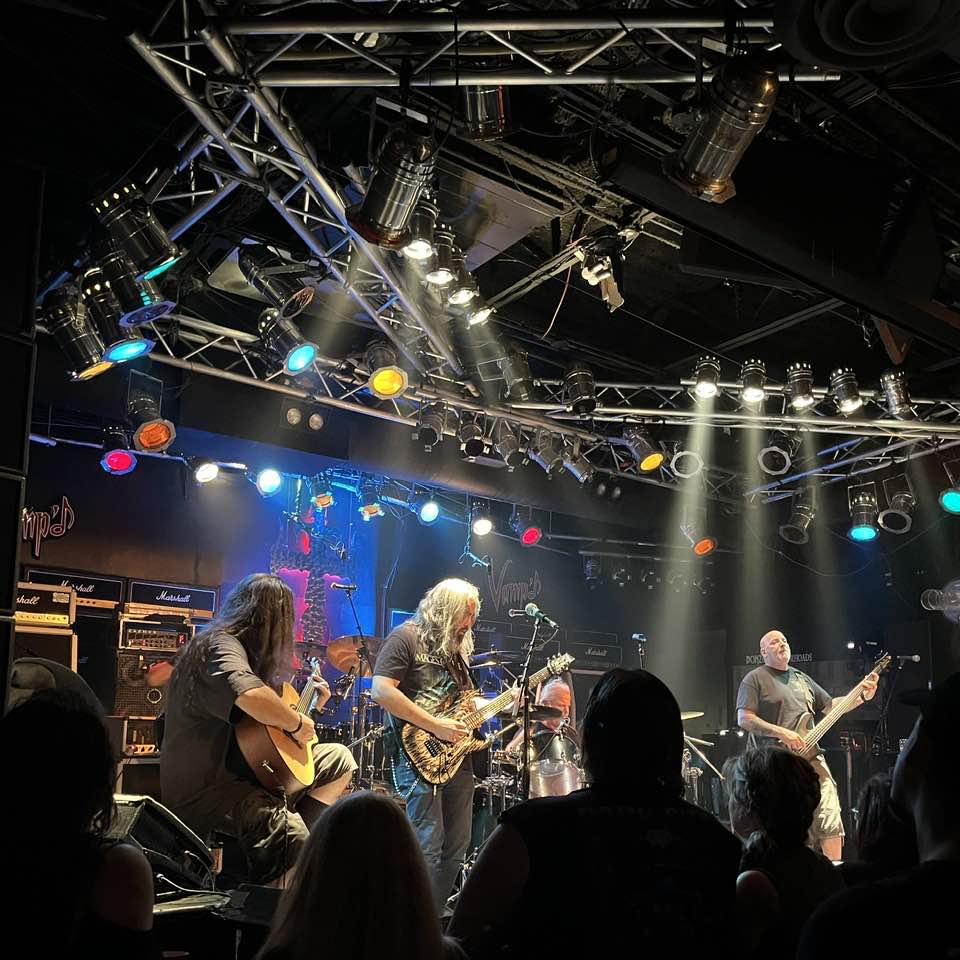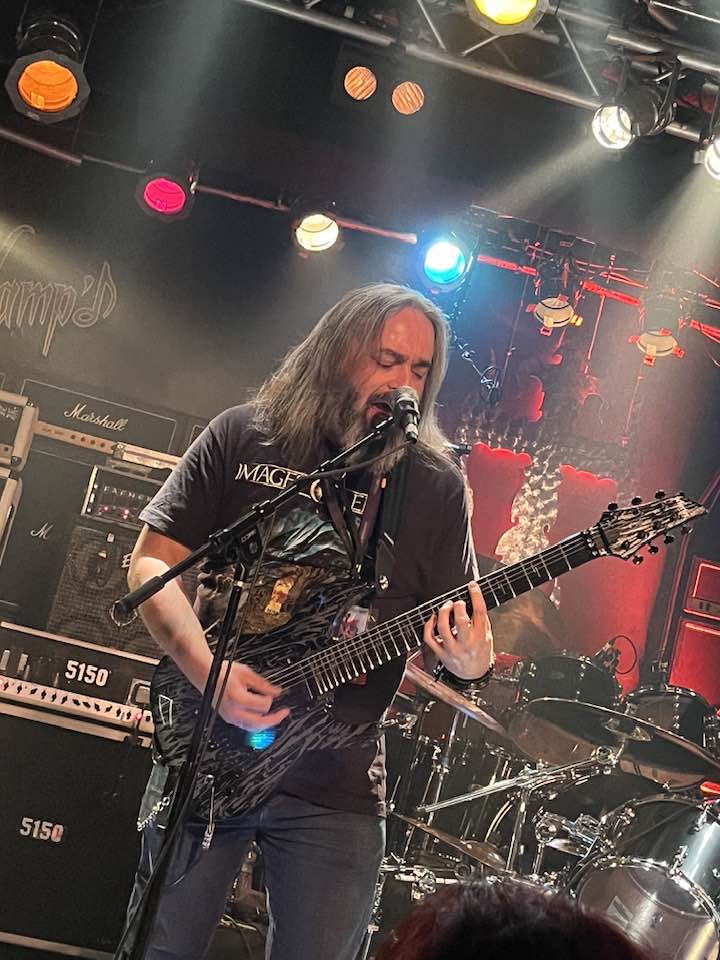 Opening the show was a band called Images of Eden, hailing from Arizona. This was the one group of the evening I was not familiar with, but sometimes these support bands end up being the biggest surprises of the evening. I had to do some research when I was writing this review, and was shocked to find out that they have a discography stretching back to around 2001! Despite my not knowing about the band, I was immediately won over by the heaviness and energy of their performance. The group even incorporated an acoustic guitar throughout the set to diversify their sound, providing added atmosphere to an already stellar set. While the set was composed of original songs, the group closed with a major surprise in the form of a cover of Triumph's 1981 classic anthem, "Fight the Good Fight." These guys kicked off the evening fantastically, and I'll definitely be doing some homework and catching up on about 20+ years of music!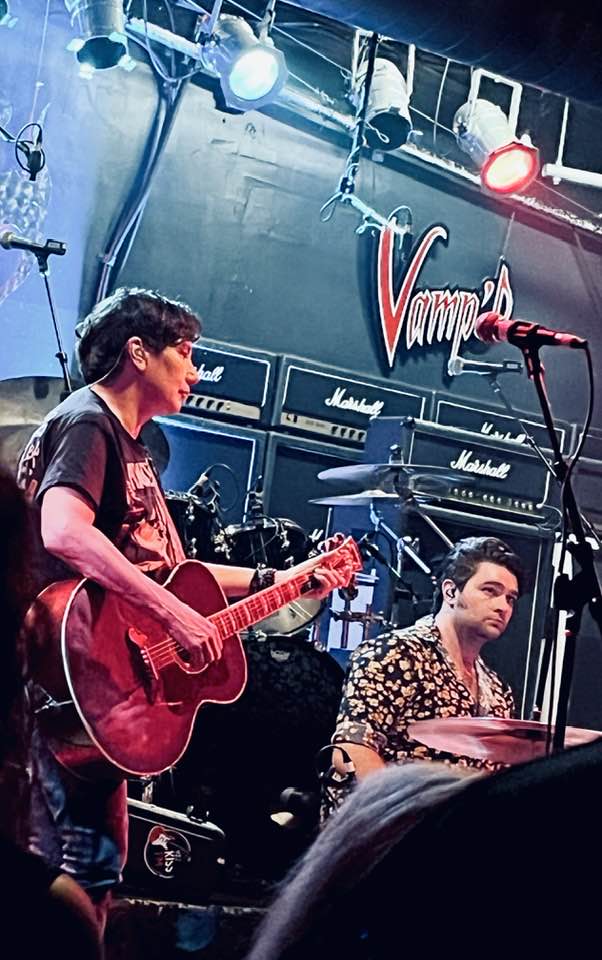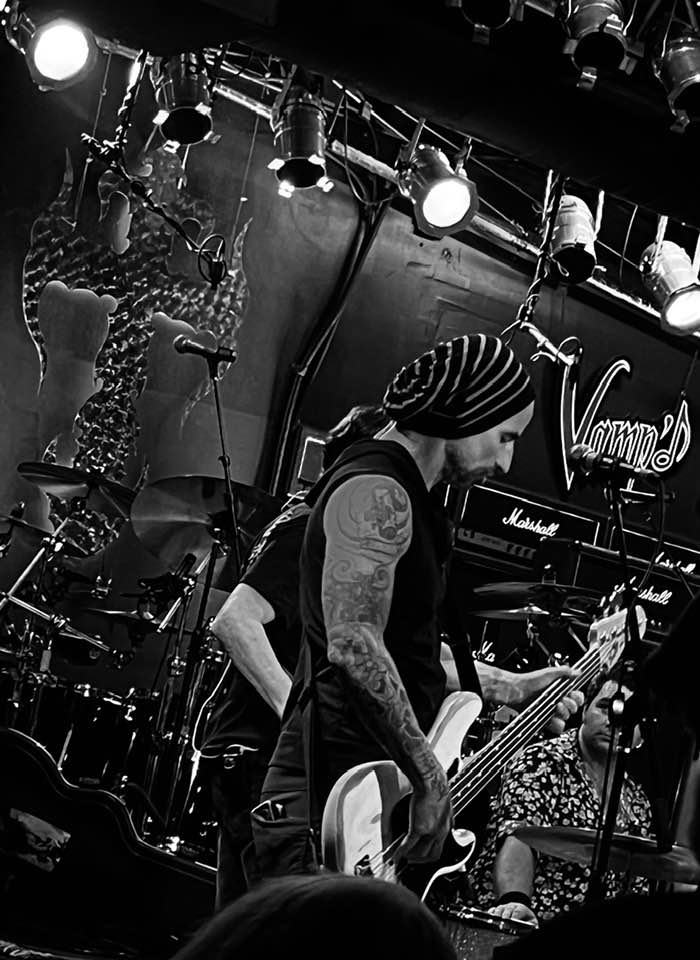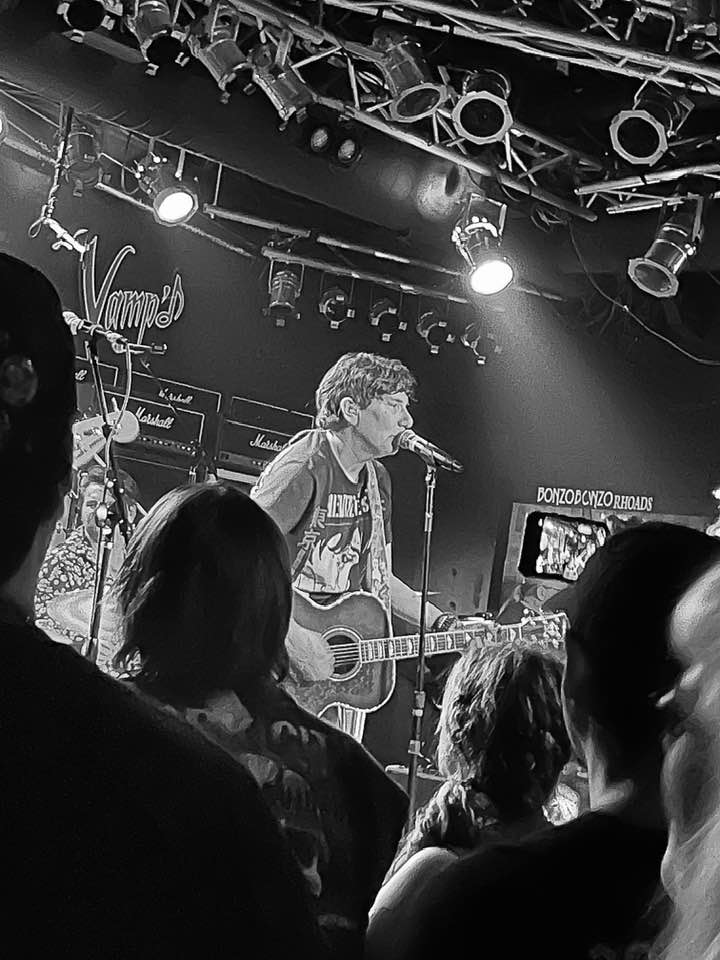 One of the pleasant surprises I saw when this show was first advertised was the fact that one of the support acts would be Eric Martin, the lead vocalist of rockers Mr. Big! Mr. Big of course is no longer active following the death of drummer Pat Torpey, but Martin took the stage and vowed to play several of those classic Mr. Big cuts. He delivered on his promise, with a great band that included Trixter bassist PJ Farley, and Ted Nugent drummer Jason Hartless. I was never fortunate enough to have seen a Mr. Big concert, though did catch Martin a few years ago at the old Vinyl club in the former Hard Rock Hotel and Casino (now Virgin). Seeing him take the stage with this all-star band, in which Martin wielded an acoustic guitar throughout, was a fantastic experience. Classic cuts like "Alive and Kickin'," and "To Be With You" were brought to life excellently by the classic voice of that band. While I would liked to have heard a few other Mr. Big favorites like "Wind Me Up" and "Addicted to That Rush," Mr. Martin made great use of the limited time he had. Here's hoping this guy comes back to rock the Vegas stage again soon!

We then come to the headliner himself, Michael Schenker! I've seen this guy perform live several times here in Vegas, and he remains one of my favorite guitarists of all time. He never fails to please, always packing the house. He's had many frontmen and diverse bandmates, so I was especially curious to see who would be rounding out his ranks for this gig. Ronnie Romero, known for fronting the new version of Rainbow, took up the mantle of lead vocalist for this set featuring 17 cuts from Schenker's history, old and new alive.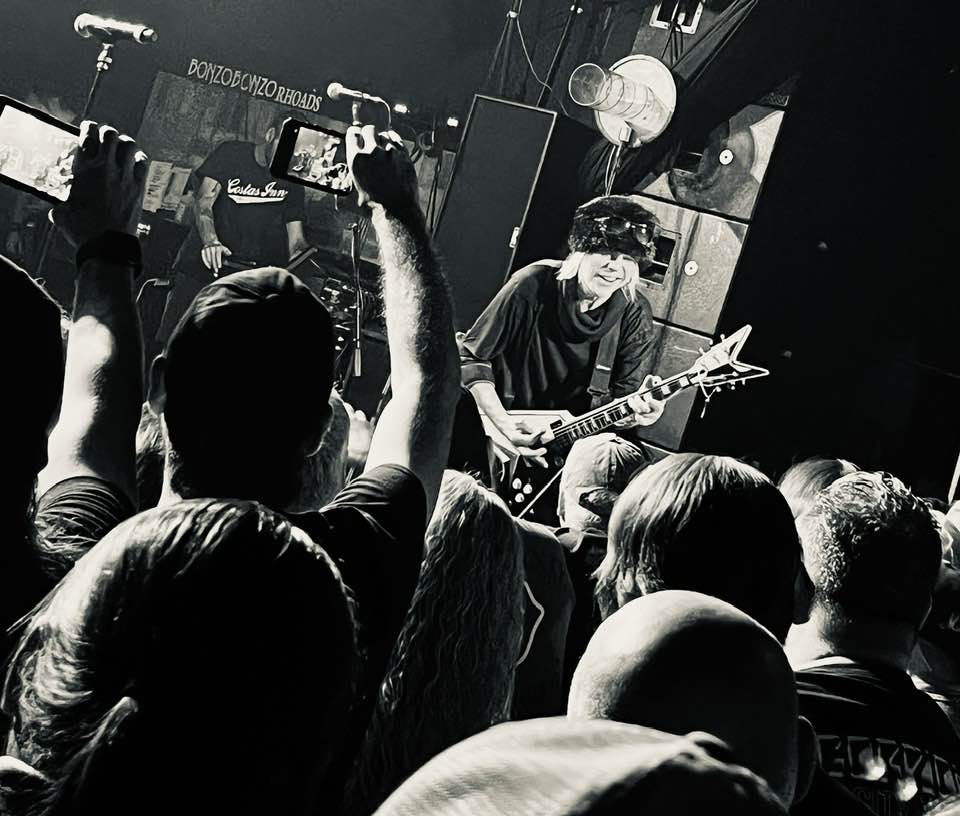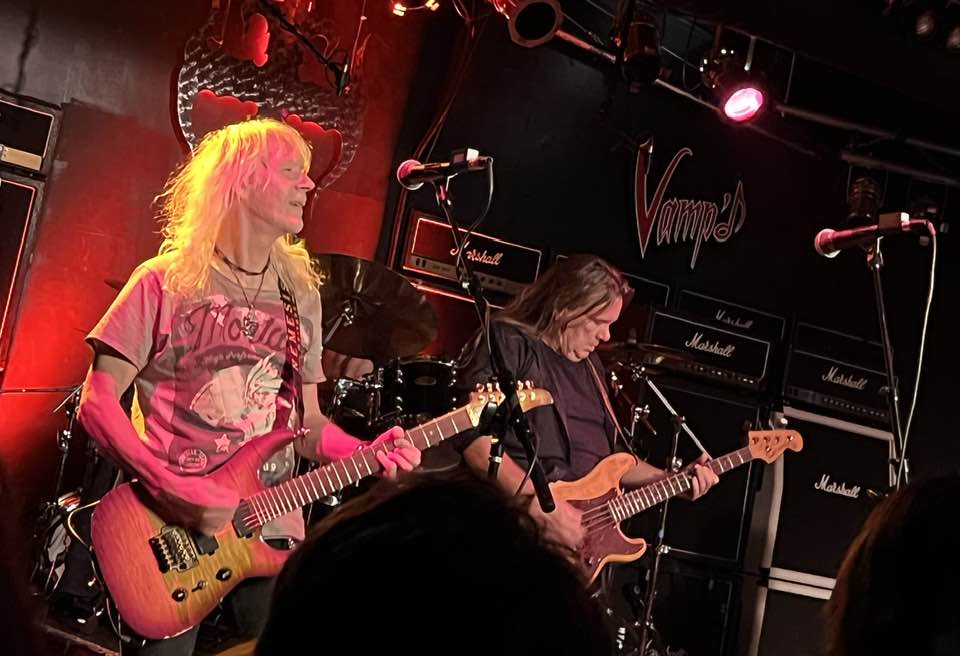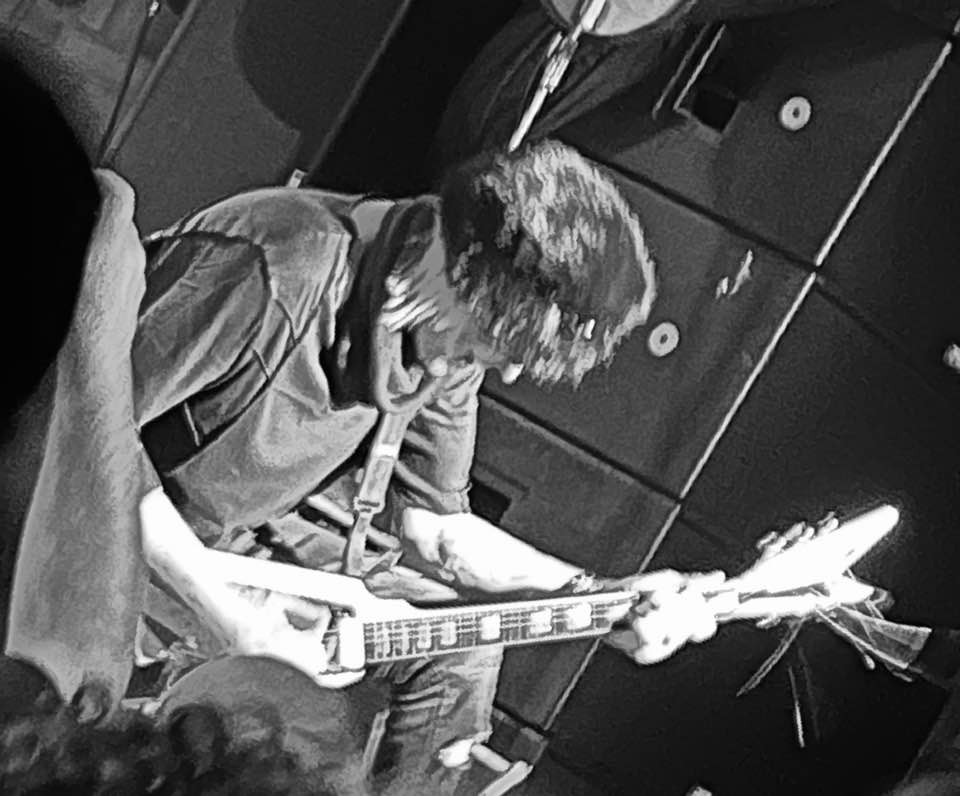 When your discography is as big as Michael Schenker's, choosing what songs to perform can be a challenge. While this set was frustratingly devoid of Scorpions songs (likely due to Michael's ongoing feuds with brother Rudolf) and McAuley Schenker-era songs, I won't deny what was performed was solid and sounded great. We got a fantastic opening one-two punch in the form of two cuts from Michael Schenker Group's 1980 Roger Glover-produced debut, the instrumental "Into the Arena" and classic cut "Cry for the Nations." The classic MSG era was also represented in the form of a fantastic deep cut; "Looking for Love" from the 1981 Ron Nevison-produced sophomore album, as well Red Sky from the BUILT TO DESTROY record, and of course, "Armed and Ready," arguably the classic Michael Schenker Group's biggest hit. There were several newer cuts including selections from EMERGENCY, Schenker's latest album (this guy's been pumping out the new albums like crazy in recent years!) Fans of Schenker's tenure in UFO were happy to see that nearly half the set consisted of UFO tunes. That, of course, includes "Rock Bottom" with the super long guitar solo; something no Schenker gig would be complete without.

The band also had a great chemistry. This was my first time seeing Ronnie Romero live in concert; my familiarity with him prior to this was mainly limited to hearing him on live Rainbow albums, which he of course sounded great on. It's good to see he delivers the thunder with Schenker, doing these songs the justice they deserve even if he'll never be mistaken for Gary Barden or Phil Mogg, though I appreciate him putting his own spin on these classic numbers. The rest of the band was in fine form, showing a solid stage chemistry. And Schenker himself was in good spirits, energetic as ever and continuing to shred. He's been in the industry for 50 years… let's hope he's got many more in him!

Three fantastic acts. Three killer sets. One epic night of rock. Vamp'd played host to some great bands on this evening, with hours of entertainment in a packed house (sold out, in fact!) Every one of these bands is still in fine form. If this tour hits up your city, don't pass up the opportunity to go if you're a fan.