Kings of Thrash played The Space LV on Friday, October 14, 2022.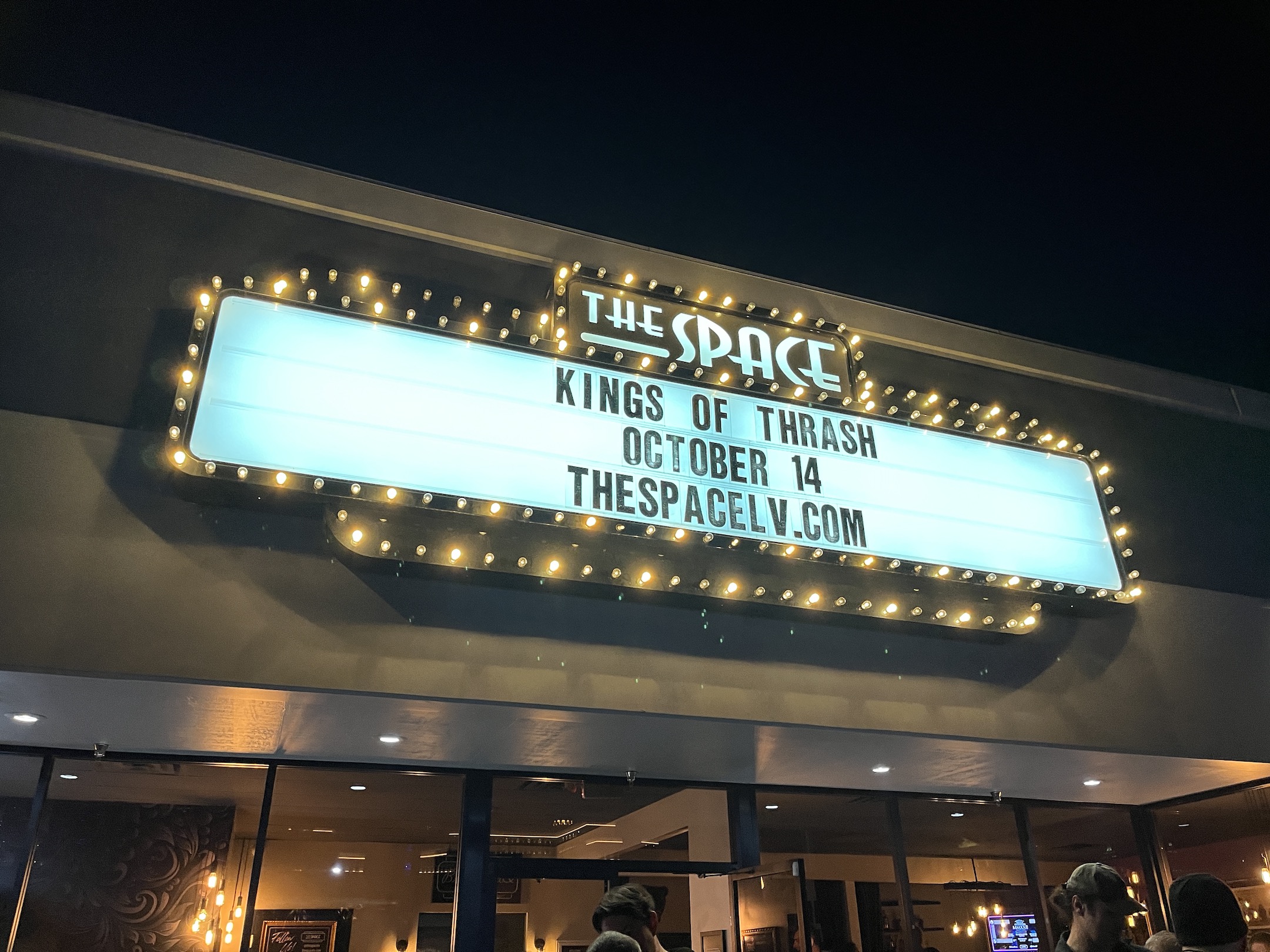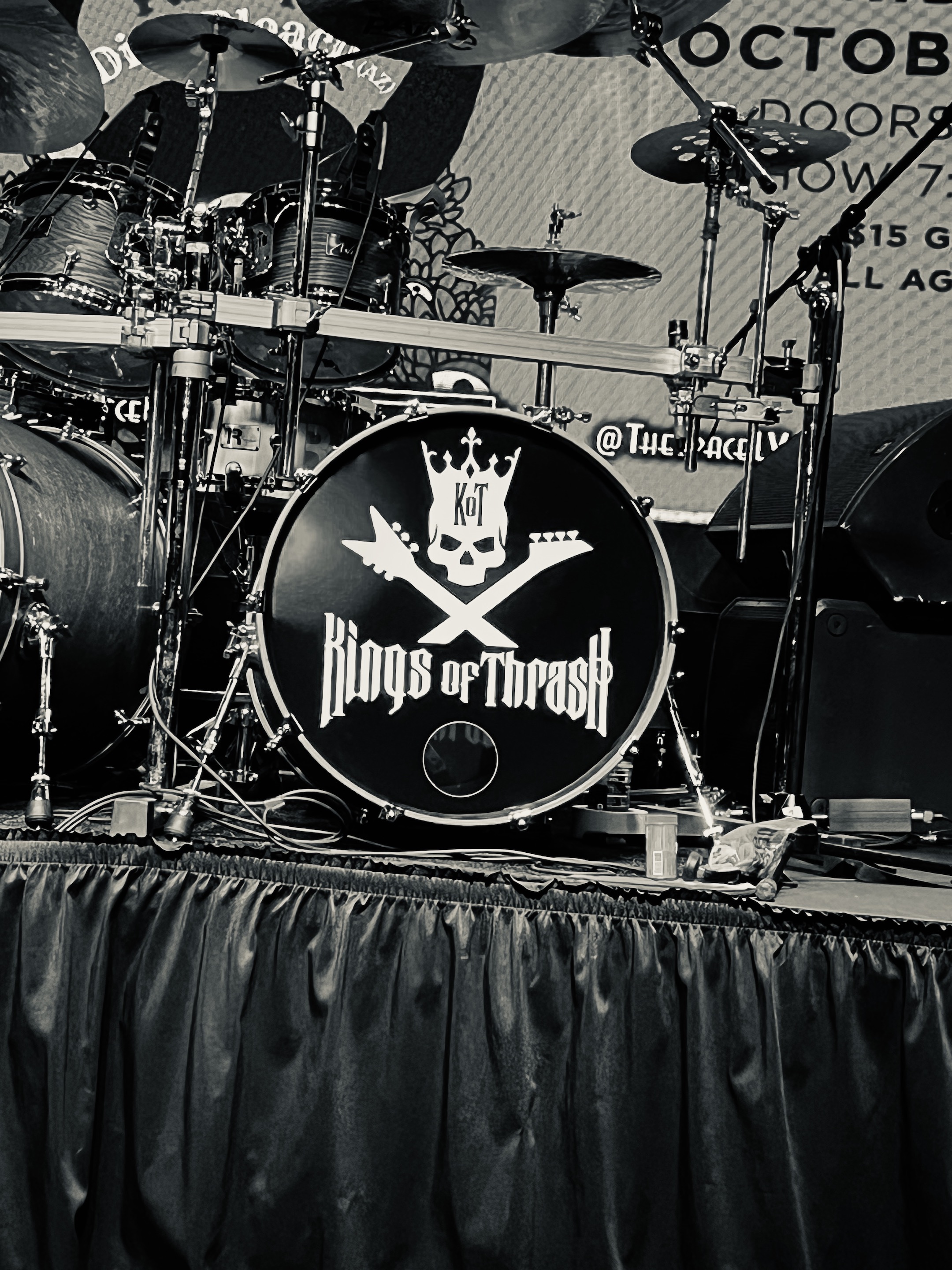 In the world of thrash metal, no one can deny the impact of Megadeth. Founded by Dave Mustaine following his firing from Metallica, the band has recorded countless albums since their debut hit the rock scene in 1985, with the group eventually evolving beyond their initial thrash roots and becoming more commercial, and at times, more progressive. Mustaine has remained the band's one and only constant, and needless to say, a ton of men have been in and out of the group over the years.

But what of all those other guys who've been in and out? On my Facebook wall, someone jokingly made a post once about how there have been so many guys in and out of Megadeth over the years that those guys could practically form their own band! And that's basically what Kings of Thrash is – former Megadeth members sticking to the music of that band's early thrash glory days. The band features bassist David Ellefson, the co-founder of Megadeth, as well as Jeff Young, a former lead guitarist for the band who appeared on their third album, 1983's SO FAR… SO GOOD… SO WHAT! Rounding out the lineup are vocalist/guitarist Chaz Leon, himself also of a member of the Woke Up Dead Megadeth Tribute, and drummer Fred Aching, these days drumming for BulletBoys.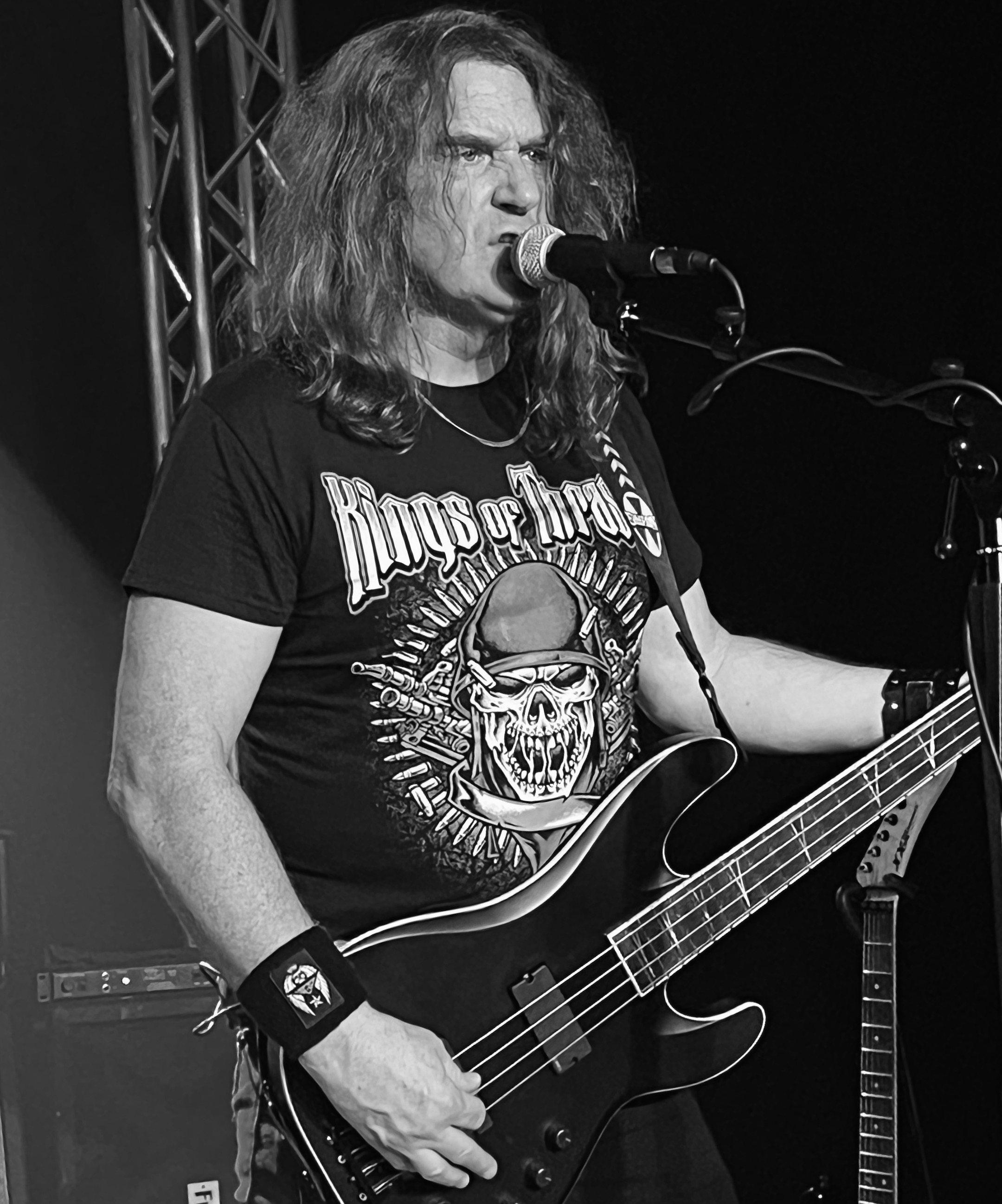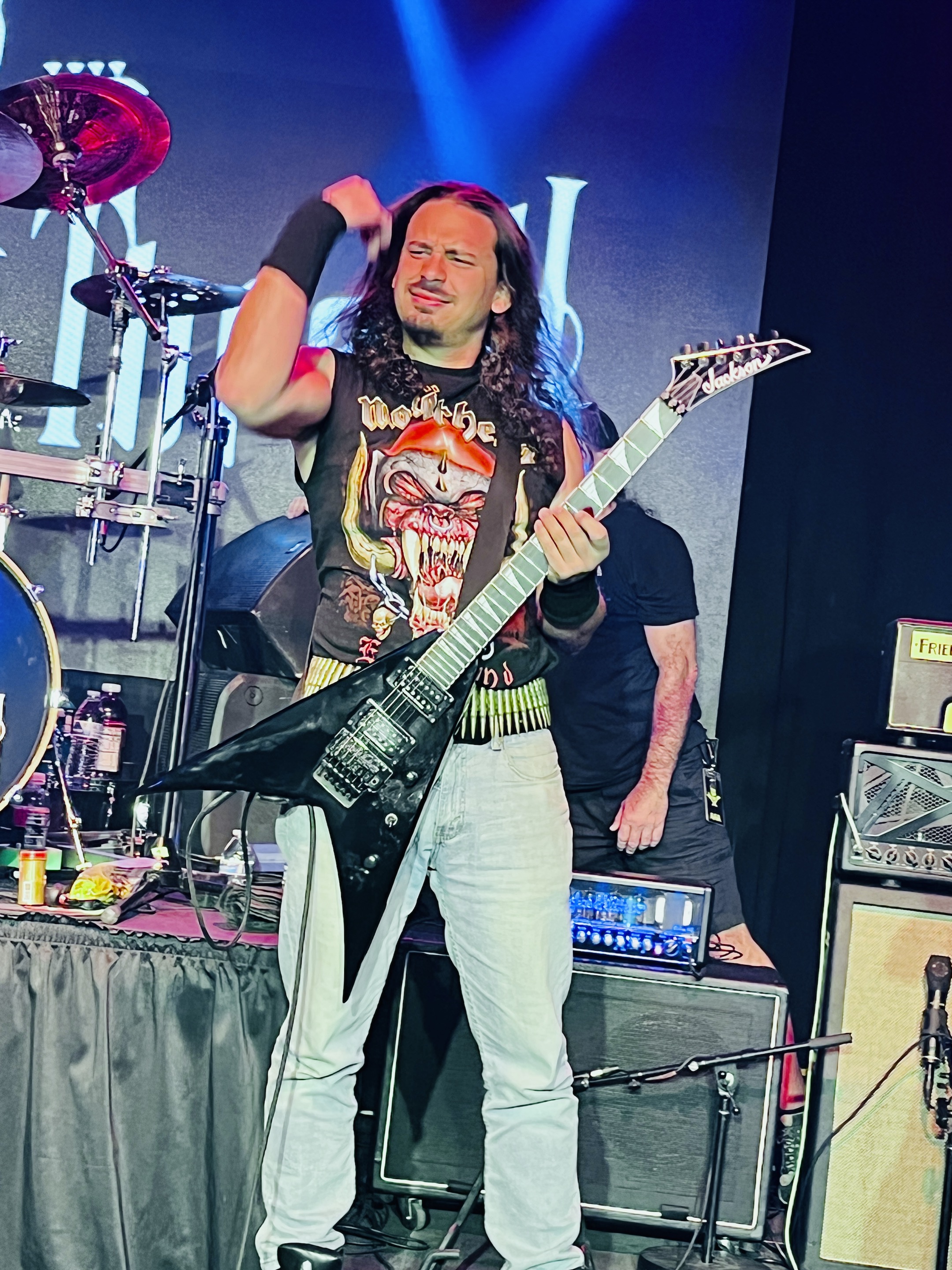 Also appearing with the group on select tracks is former Megadeth lead guitarist Chris Poland, the man who played lead on the group's first two studio records, 1985's KILLING IS MY BUSINESS… AND BUSINESS IS GOOD!, and 1986's PEACE SELLS… BUT WHO'S BUYING? He also returned to the group briefly in 2004 for comeback album THE SYSTEM HAS FAILED. The ads and the merch seemed inconsistent as to whether Poland was a member of Kings of Thrash or just a guest; adds for the show only denoted him as a special guest, and at the gig, he only played on select tracks, whereas merch like shirts and VIP badges clearly list him as a member of the group. So we'll see if Mr. Poland has any involvement with the group for the foreseeable future. Members of the band have also stated that they'll be eventually writing and recording original material, evolving beyond what is essentially a tribute to classic 80s thrash-era Megadeth. That will be interesting to hear and see.

This was only the second show I've ever attended at The Space LV; it had hosted the Metal Blade Records 40th anniversary concert with Don Jamieson and Sacred Reich last month. The venue is used for a variety of live performances and not just rock concerts, though I'm certainly hoping it'll be utilized for more of them in the future. Tucked away in the Vegas backstreets just a few miles from the Las Vegas Strip, you wouldn't know this place wasn't here if you didn't know to look for it. But having another house of live rock and roll in Sin City is always welcomed.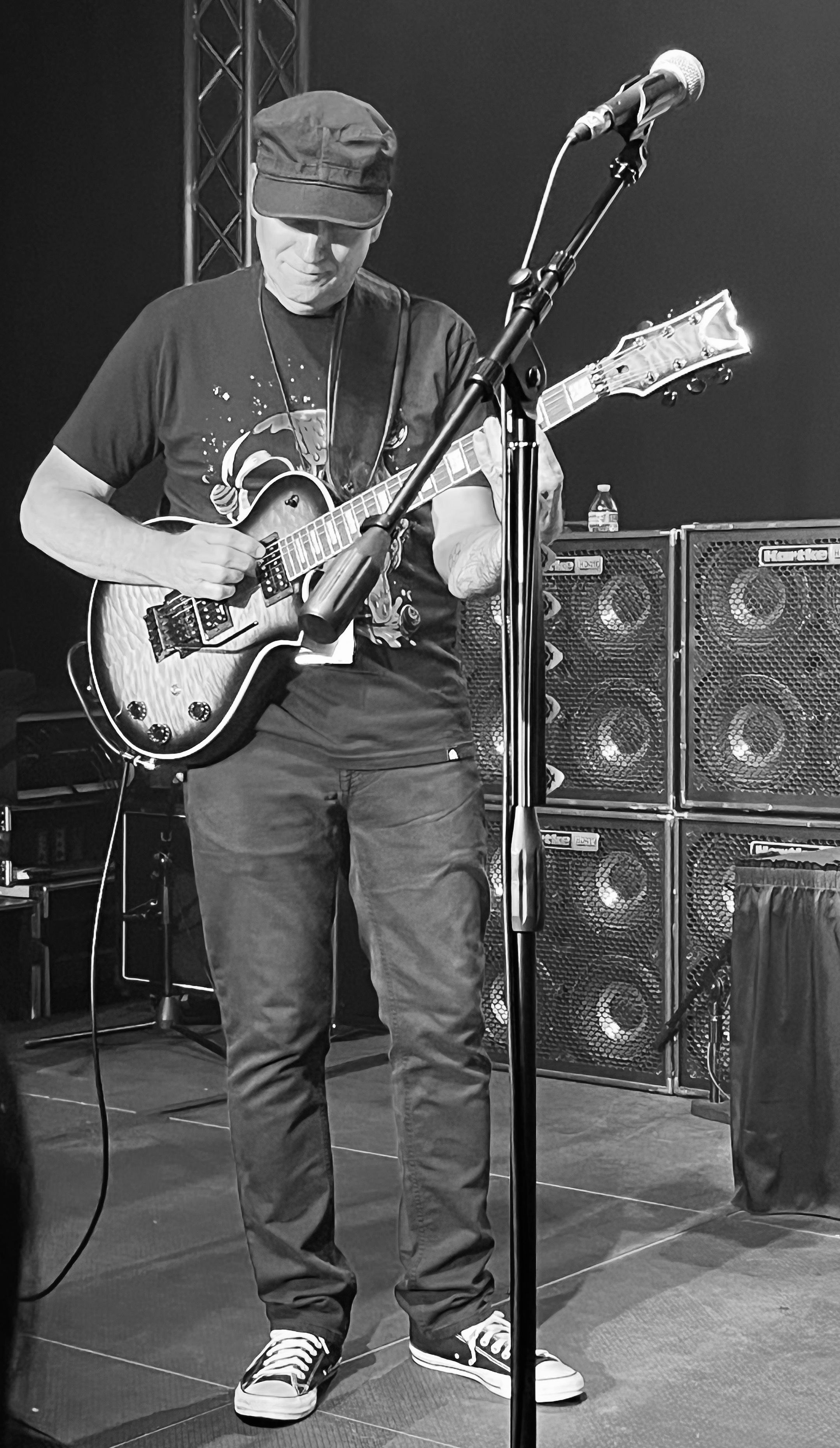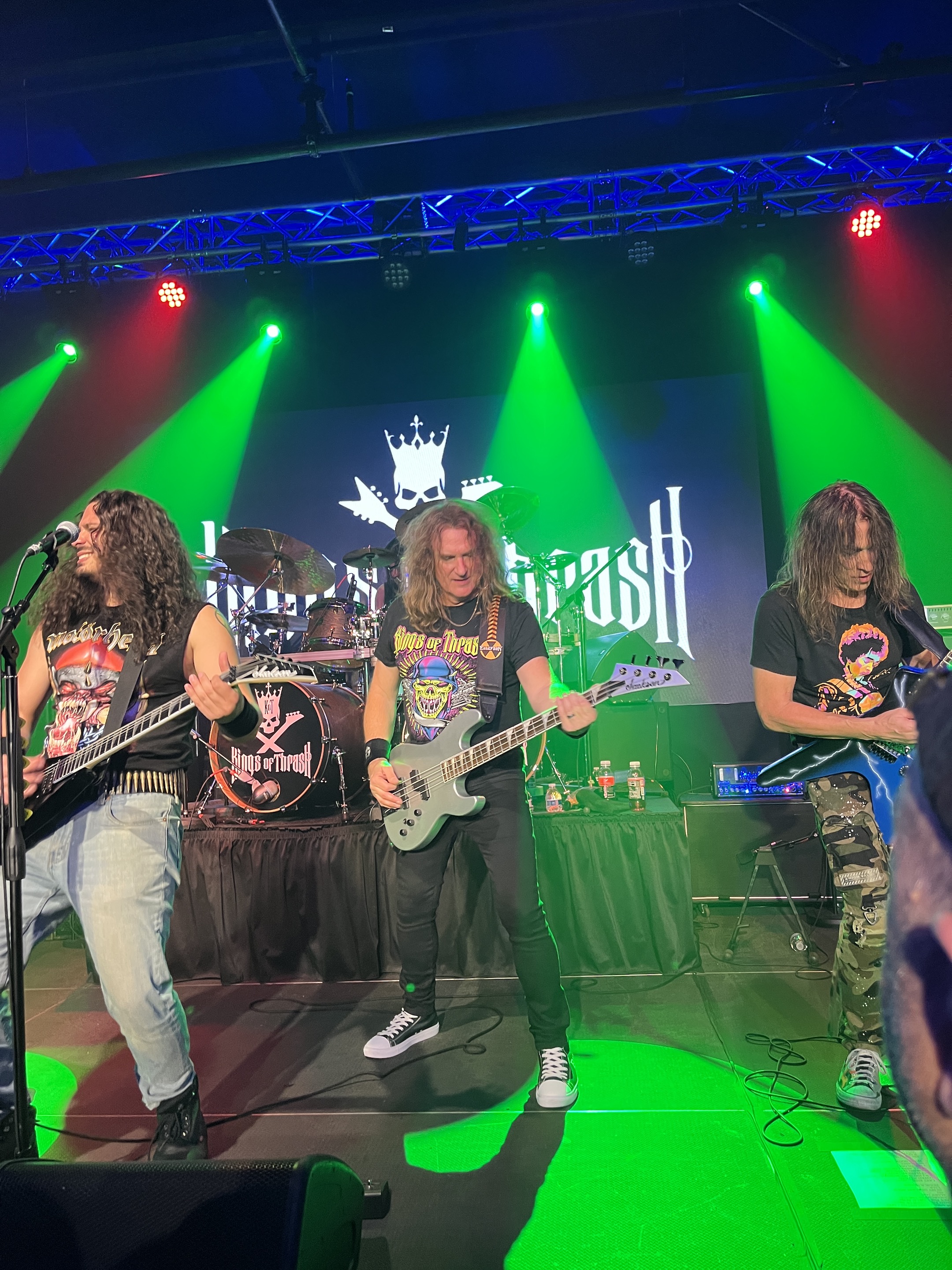 The promise for the evening was that this would be a complete performance of two classic 80s Megadeth albums – the classic 1985 debut, KILLING IS MY BUSINESS… AND BUSINESS IS GOOD! (on which Poland played) and their 1988 third album, SO FAR… SO GOOD… SO WHAT! (on which Young played, serving as Poland's replacement for one album). But what would this mean for the audience? Would there be any tracks included from the second album and arguably best of the trilogy, PEACE SELLS… BUT WHO'S BUYING?

The setlist for the show was exactly what was promised, and I mean that in a good way. Oddly and interestingly, they opted to do the SO FAR set first, kicking things off with that record's hard-hitting opening cuts including a blistering cover of the Sex Pistols' classic "Anarchy in the UK" (Steve Jones of the Sex Pistols guested on Megadeth's studio version of the tune), followed up by the criminally underrated "Mary Jane," and of course the album's most popular and best-known song, "In My Darkest Hour," still widely hailed as a Megadeth classic and one of their best songs. It, of course, also appeared during Megadeth's footage in the classic Penelope Spheeris documentary, THE DECLINE OF WESTERN CIVILIZATION PART II: THE METAL YEARS. This was a great first portion of the show that covered all eight tracks from one of the band's most beloved records. I've known Jeff Young for years and while he's often seemed resentful of his time in Megadeth/relationship with Dave Mustaine, it brought great joy to me to see him playing these songs live again. The guy was clearly in his element and having the time of his life.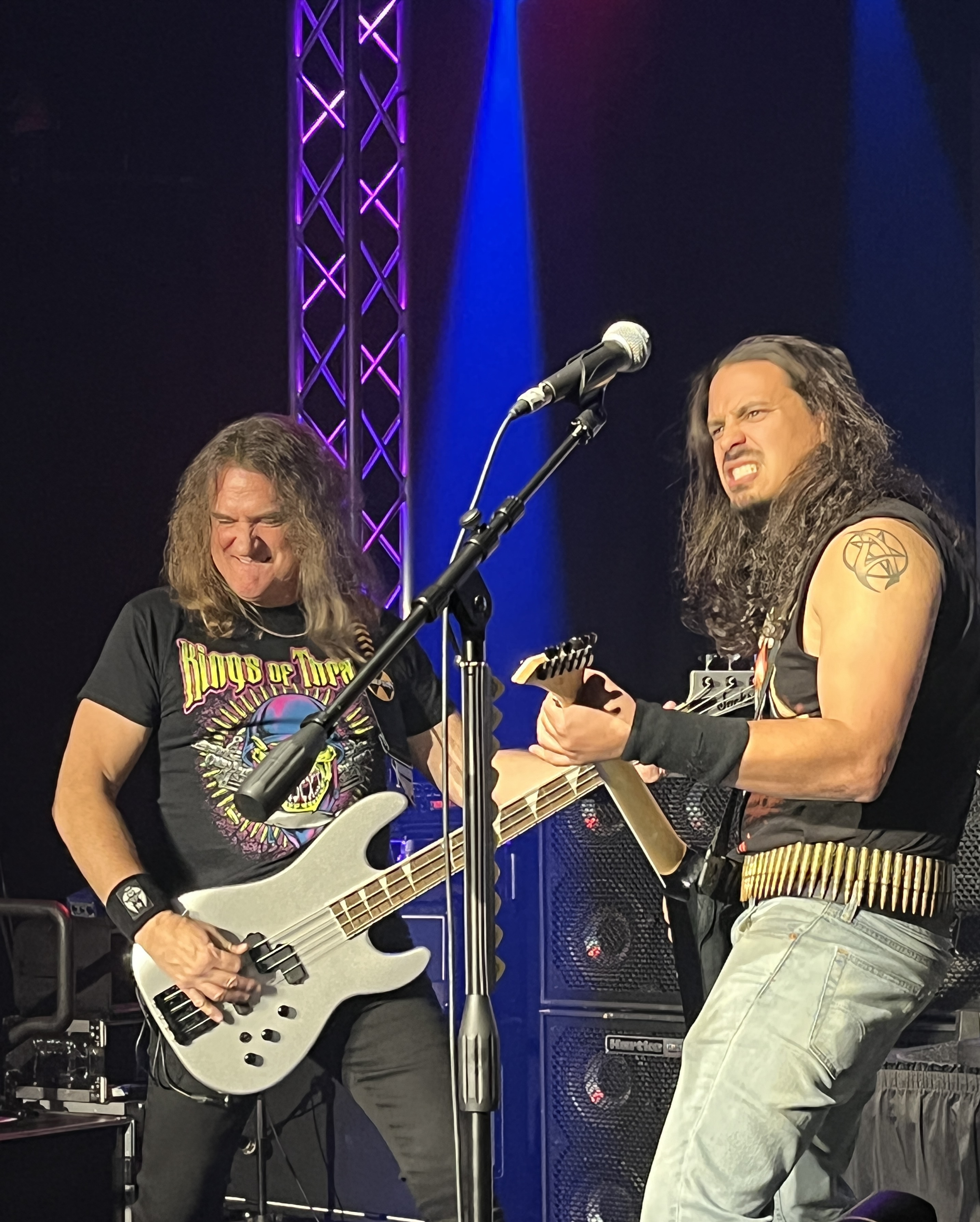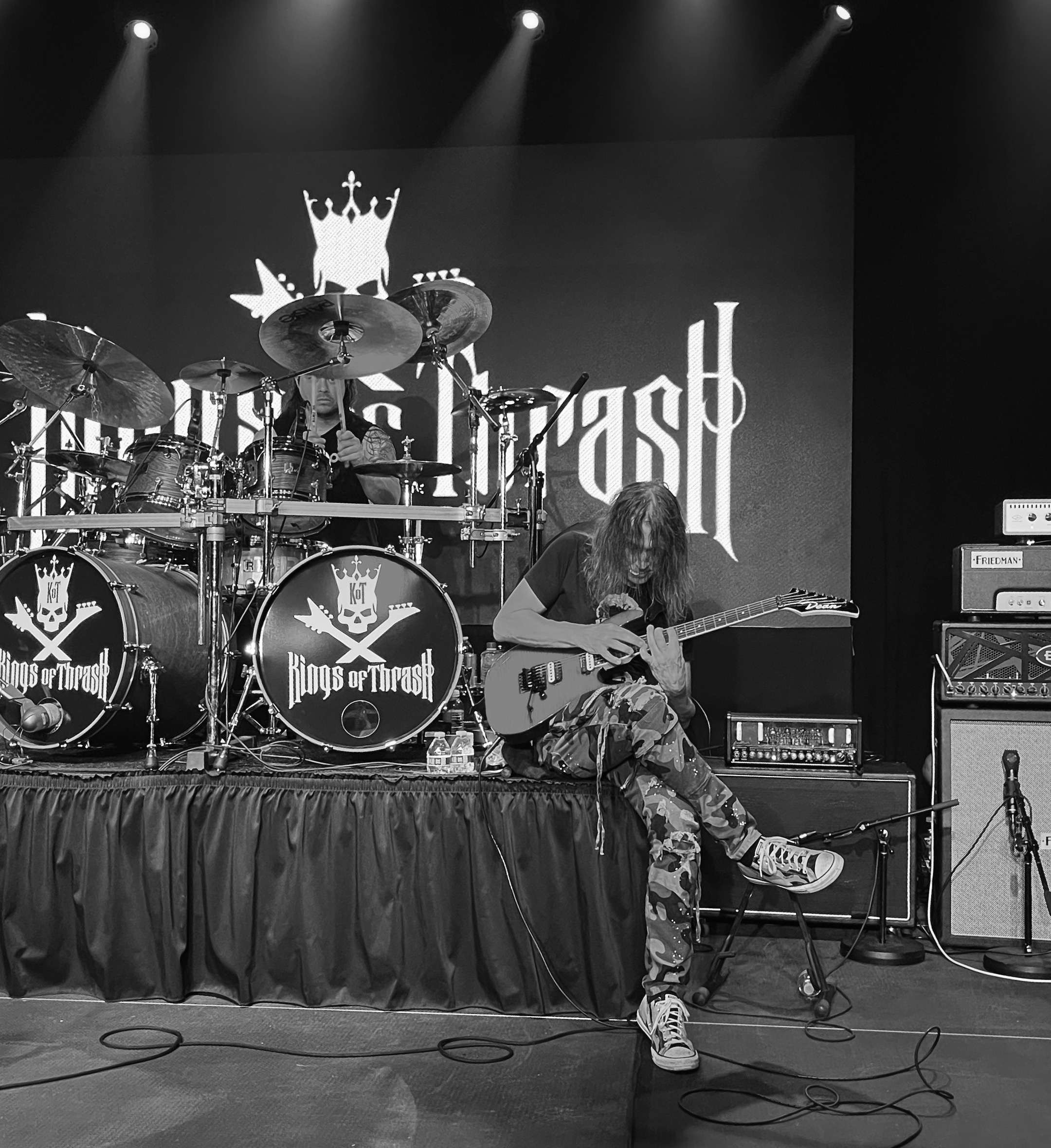 Following those initial eight songs was a step back in time to the Combat Records KILLING IS MY BUSINESS album from 1985, in which the world first heard Megadeth. This album, while not regularly featured in Megadeth's sets anymore, spawned some killer thrash anthems, despite its low-budget origins and troubled production. It was during these performances that Chris Poland began appearing on stage to perform with the band, getting a chance to show off his chops and a few fantastic solo moments. While he wasn't on stage for every single track, the moments he got up there got some of the best audience reactions. And rightfully so!

KILLING IS MY BUSINESS is noteworthy for two major tracks for unusual reasons. The first, "Mechanix," is actually the original rough version of the song Metallica would later turn into "The Four Horsemen" on their 1983 debut, KILL EM ALL. Megadeth recorded a cover of the original version of the song for KILLING IS MY BUSINESS, and I never thought I'd get to hear this done live. The performance of it exceeded my expectations and then some, due in no small part to frontman Chaz Leon; how well this guy captures Dave Mustaine's raspy and distinct vocal style was impressive and one of the biggest surprises of the evening. While mainly relegated to rhythm guitar, Mr. Leon did get to cut loose on leads a few times!

The other noteworthy song on that album was "These Boots," itself a cover of "These Boots Are Made For Walkin'" the classic Lee Hazlewood composition popularized by Nancy Sinatra in the mid 1960s. Their version of the song was omitted from later pressings of the album when Hazlewood proclaimed that the song was offensive and perversion of the original, despite his having been paid royalties. I was wondering if Kings of Thrash would even be performing the song, so imagine my delight when it was performed as the final song in the KILLING IS MY BUSINESS set! Despite the controversy behind the song, I always this considered this one of my favorite cover songs ever, in that Megadeth put their own spin on the tune while not totally losing sight of the original composition. It was music to my ears in every sense of the words to hear this get played. Throughout the show, the rhythm section of Dave Ellefson (himself a co-founder of Megadeth) and Fred Aching kept things moving along nicely. Both got in a handful of solo moments that stood as some of the show's highlights.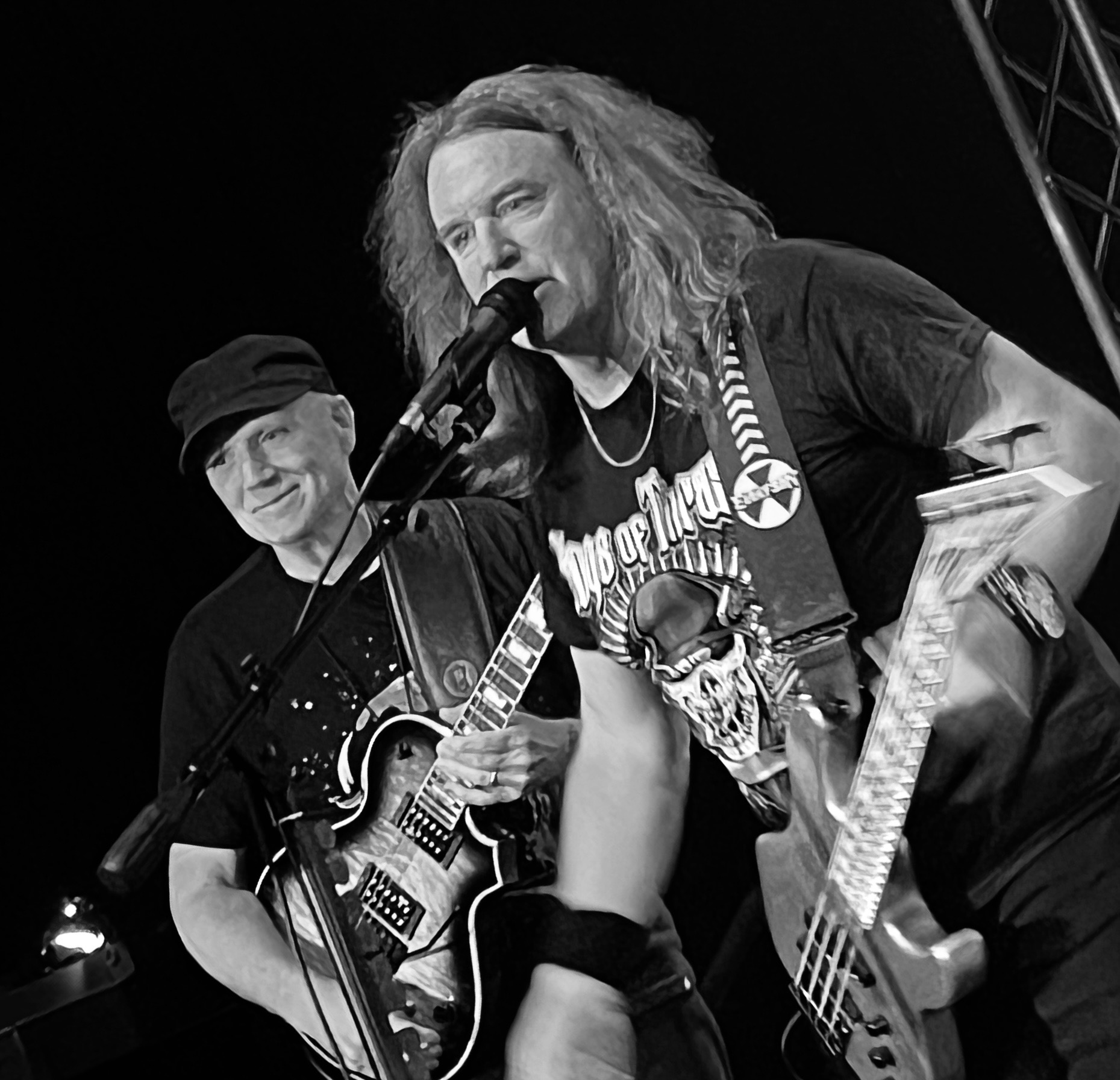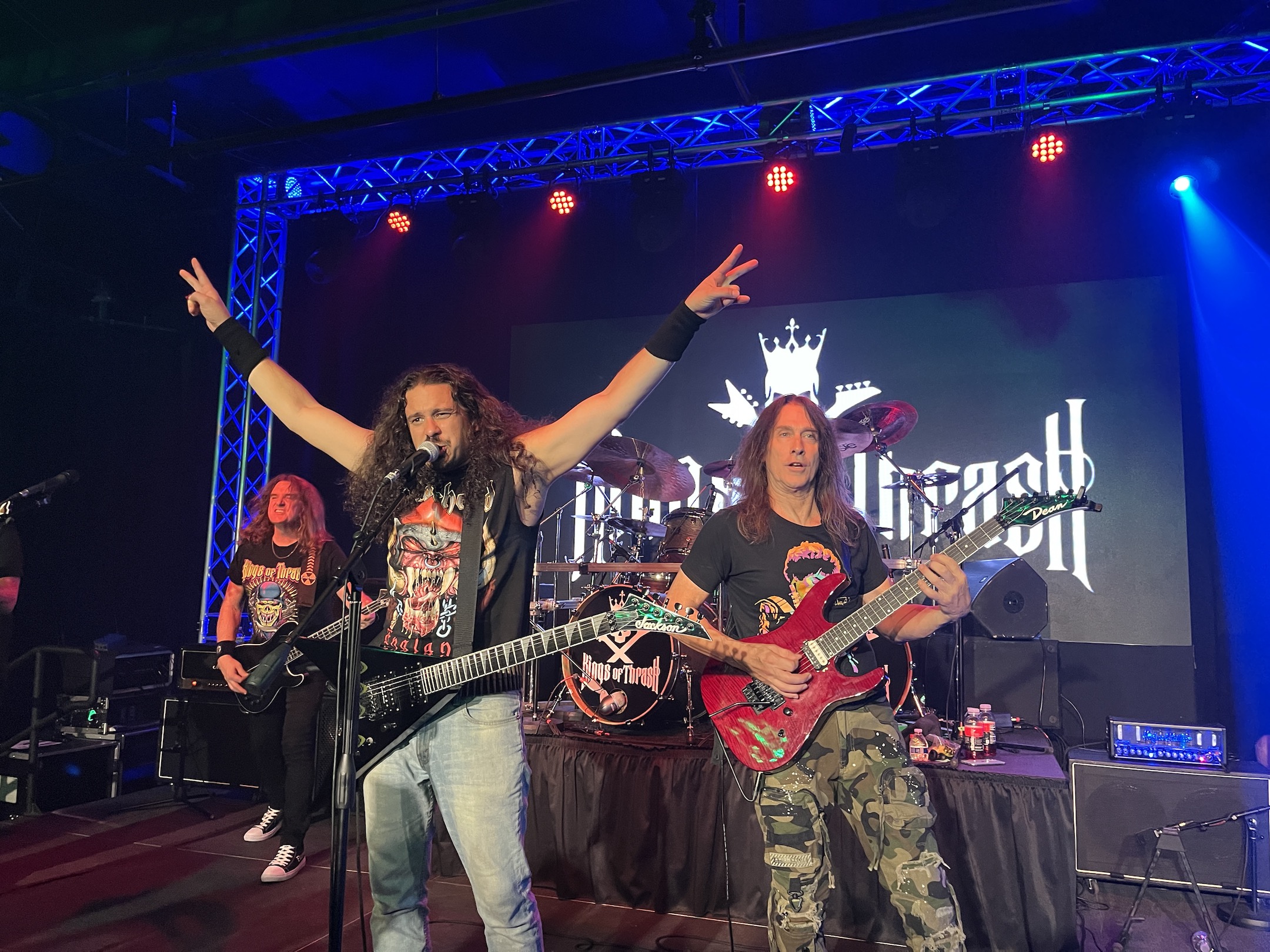 And guess what else? The show didn't end there!

Encores are a must at a concert, and I'm happy to say the PEACE SELLS album, again arguably the best of Megadeth's 80s trilogy, wasn't ignored. Imagine the delight of this crowd of headbangers when they heard the opening drum beats and chords of "Wake Up Dead," followed by a medley of "Good Mourning/Black Friday" and "Devil's Island," and the show ending most triumphantly with the title cut, "Peace Sells." Throughout the entire show the band had high energy and good spirits, and Poland's guest spots were certainly a highlight. Jeff Young remains one of the most charismatic and underrated of all guitarists; this guy's stage moves and facial expressions are priceless.

This gig was the third of four Kings of Thrash dates, and I'm glad to say these guys have a fantastic stage chemistry and they expertly resurrect classic Megadeth tunes from the 80s heyday, not veering in the more progressive or commercial material that came out after the Decade of Decadence. It's a fantastic band and I certainly look forward to seeing what they unleash on us beyond their initial four-date tour. Keep your eyes on these guys… I have no doubt we haven't seen the last of Kings of Thrash!