Generation KISS and Ghost LV played Count's Vamp'd on Saturday, February 25, 2023.

The night of February 25 at Vamp'd brought not one but two Vegas-based tribute bands in full-on costumes! The music of KISS has been revered by fans for nearly half a century, and it's a group that's had more tribute bands to them than I can count, even just in Vegas! Ghost is a band that's become a global sensation in the past decade or so, and they've become so big that they even have their own Vegas-based tribute in the form of Ghost LV! This was a rainy and story night, but that didn't stop rock and roll maniacs in Sin City from packing Vamp'd.

I'll come right out and confess this right away – Ghost is a band my familiarity with is limited at best. I've heard an occasional few songs over the years and I've always liked what I've heard, but have never really devoted myself to them fully. That said, I was curious to check this band out and hear those songs done up in a live concert venue.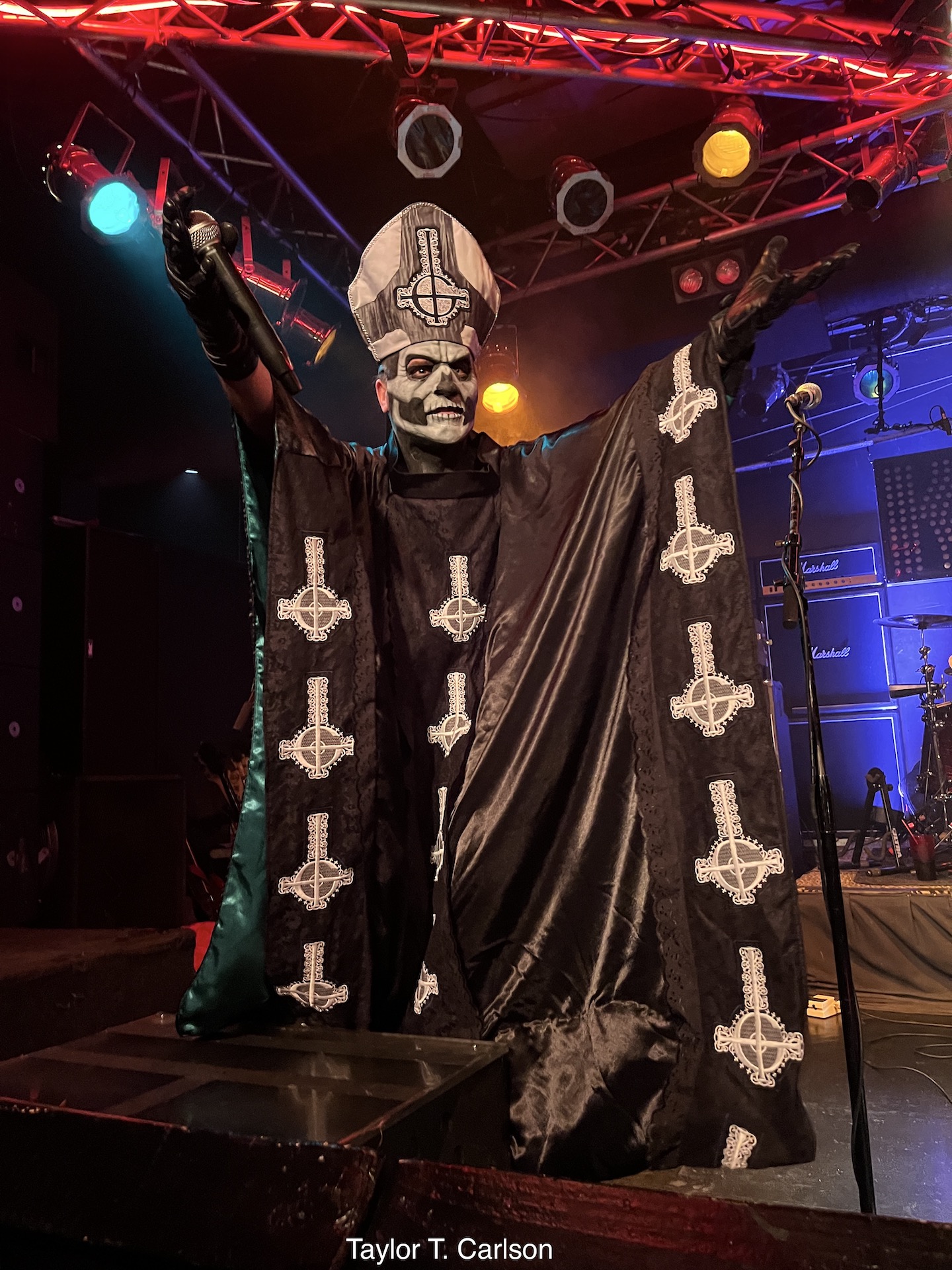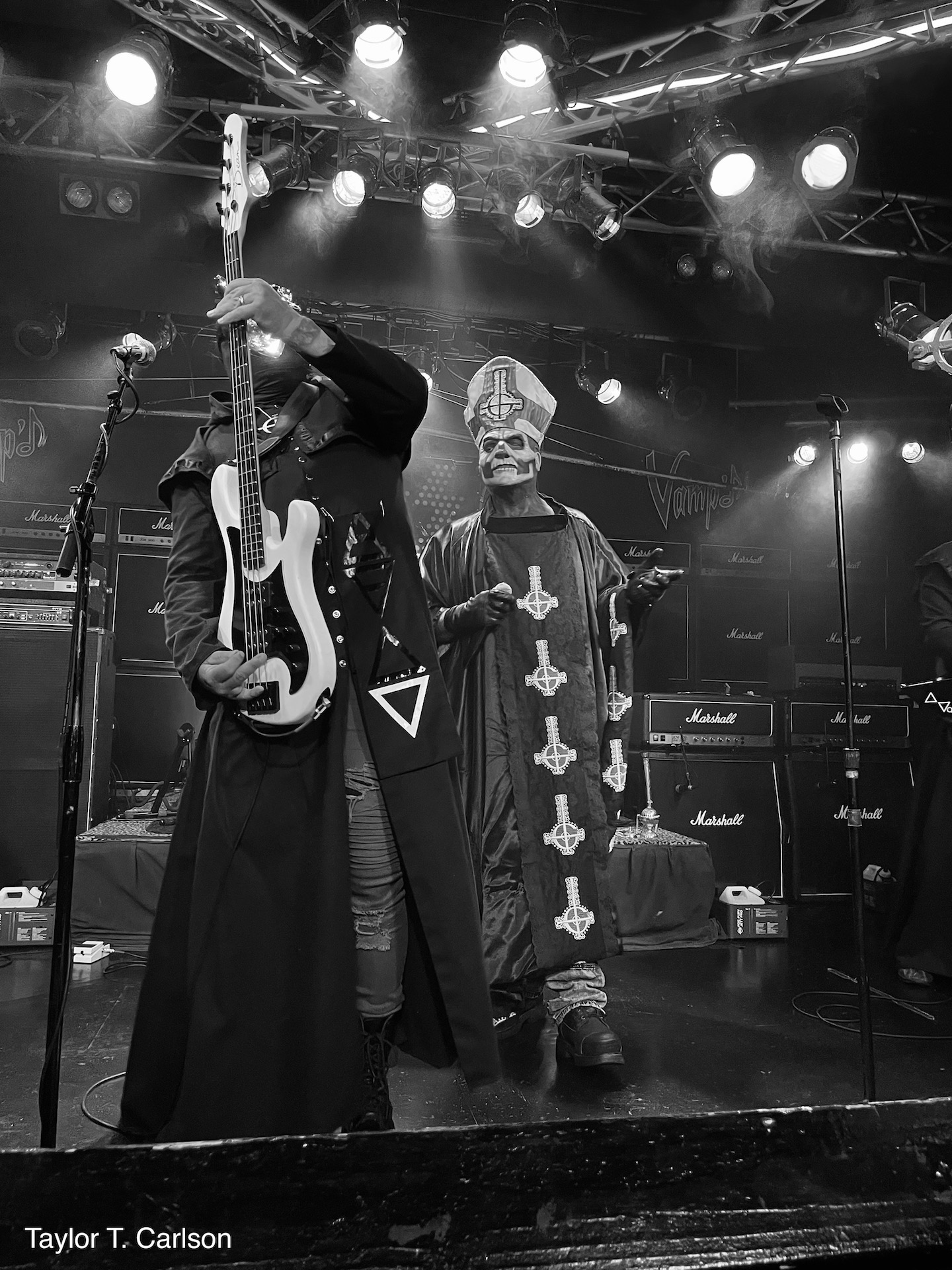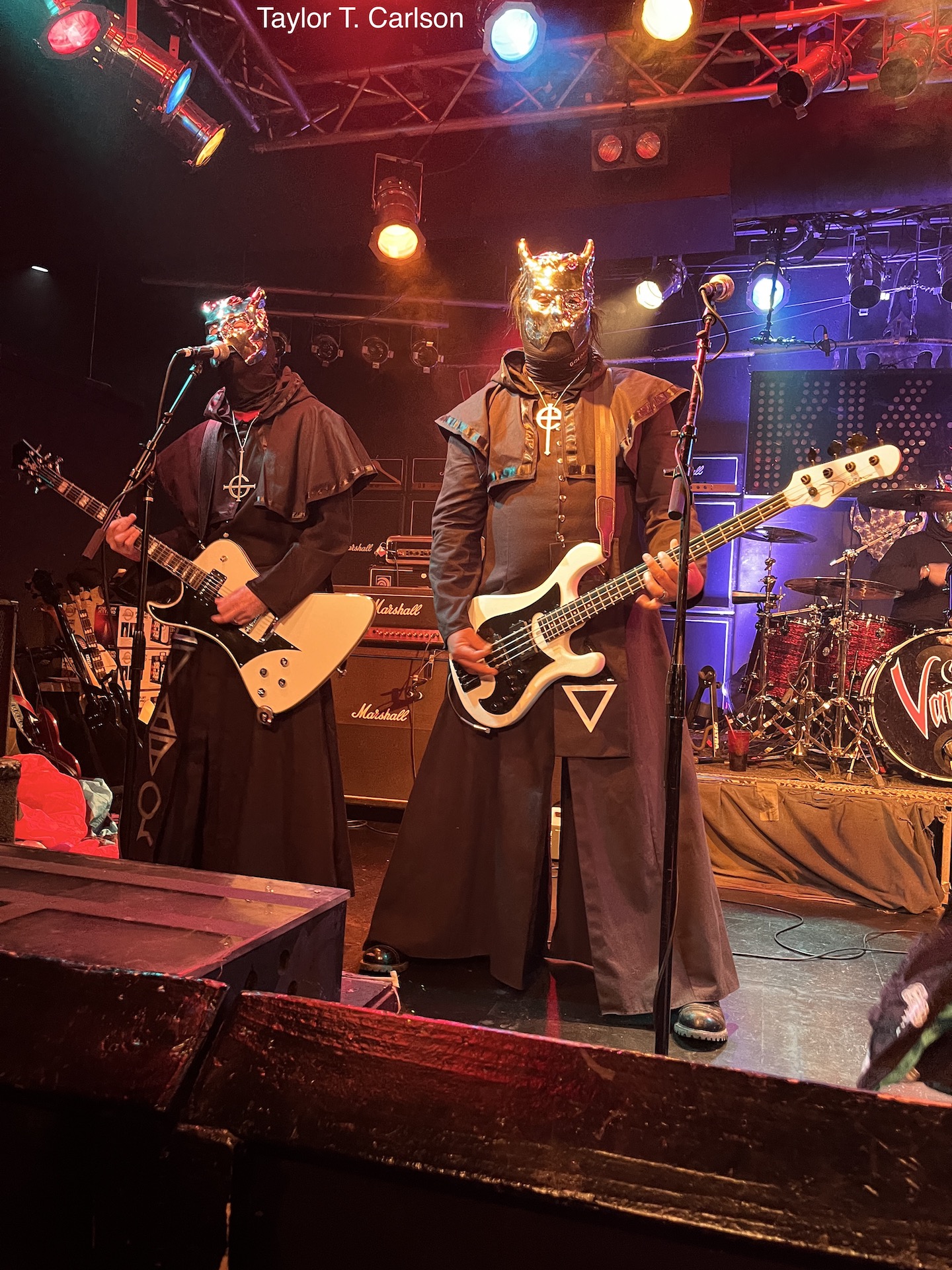 I've seen some colorful and interesting characters on the Vamp'd stage, but I'd never seen guys in silver devil masks and a guy dressed as the Pope with a skeleton mask before! Even before the show started, these guys won me over with their costuming. Many of the concerts I see at Vamp'd emphasize musicianship over production, but these guys gave audience the best of both worlds! Again, my familiarity with Ghost is limited, but the fact that Vamp'd was packed with people in Ghost shirts who sang along with every single song says a lot. I loved the band's sound, which is an odd (but certainly excellent!) combination of hard rock, melodic rock, and arena rock! The group even played some music off the band's newest album, which shows these guys' commitment to bringing the music of Ghost to life. Thus far I could only consider myself a casual fan of Ghost at best, but after this night, I fully intend to dive deeper into the band's catalogue and add more stuff to my collection!

Following the performance, the band members came off stage and posed for photos with any fans who wanted them, and even offered them a copy of the setlist of all the songs performed on this evening. That's a great thing I wish more bands did; it'll make it easier for me to get into Ghost and go re-explore some of this music on my own.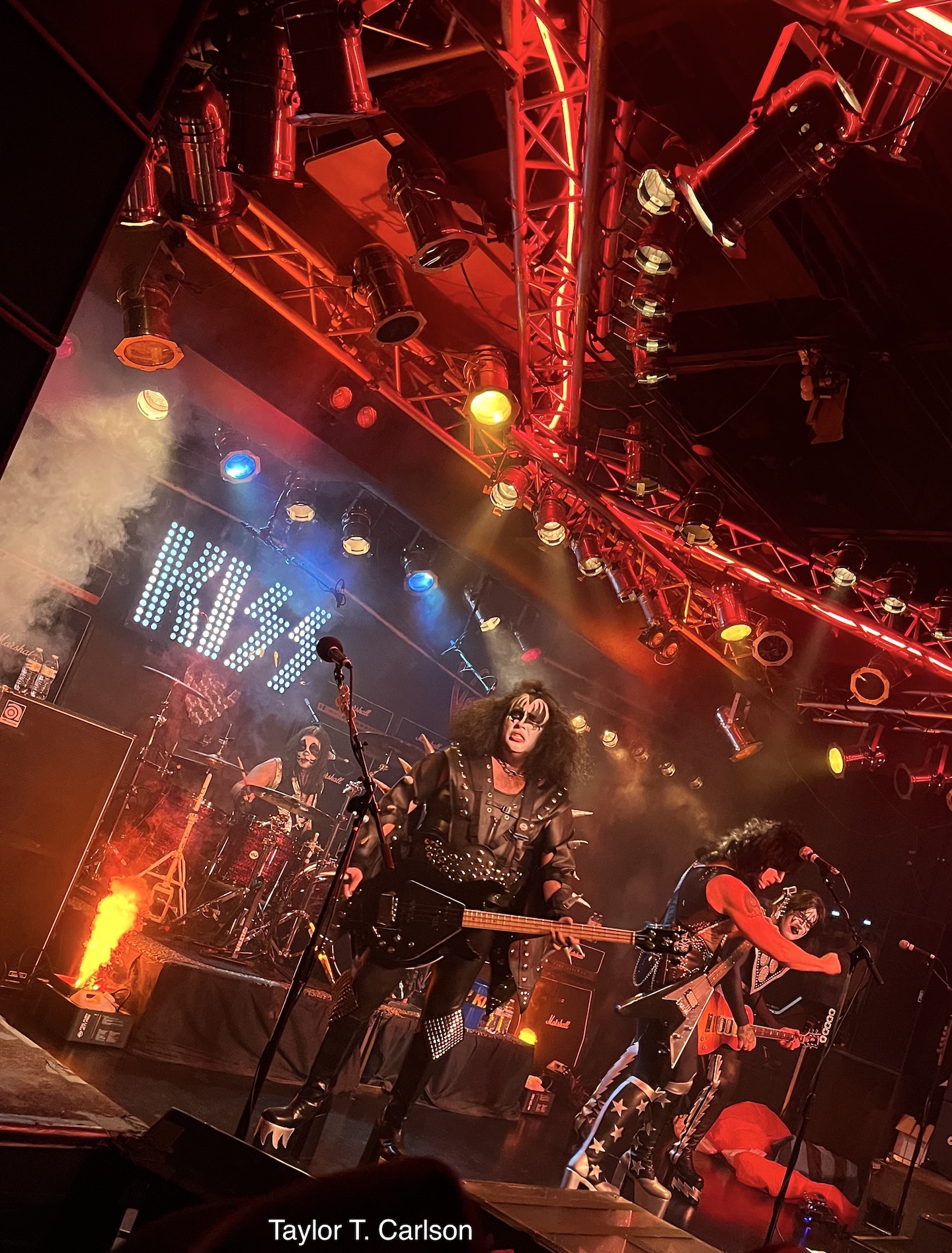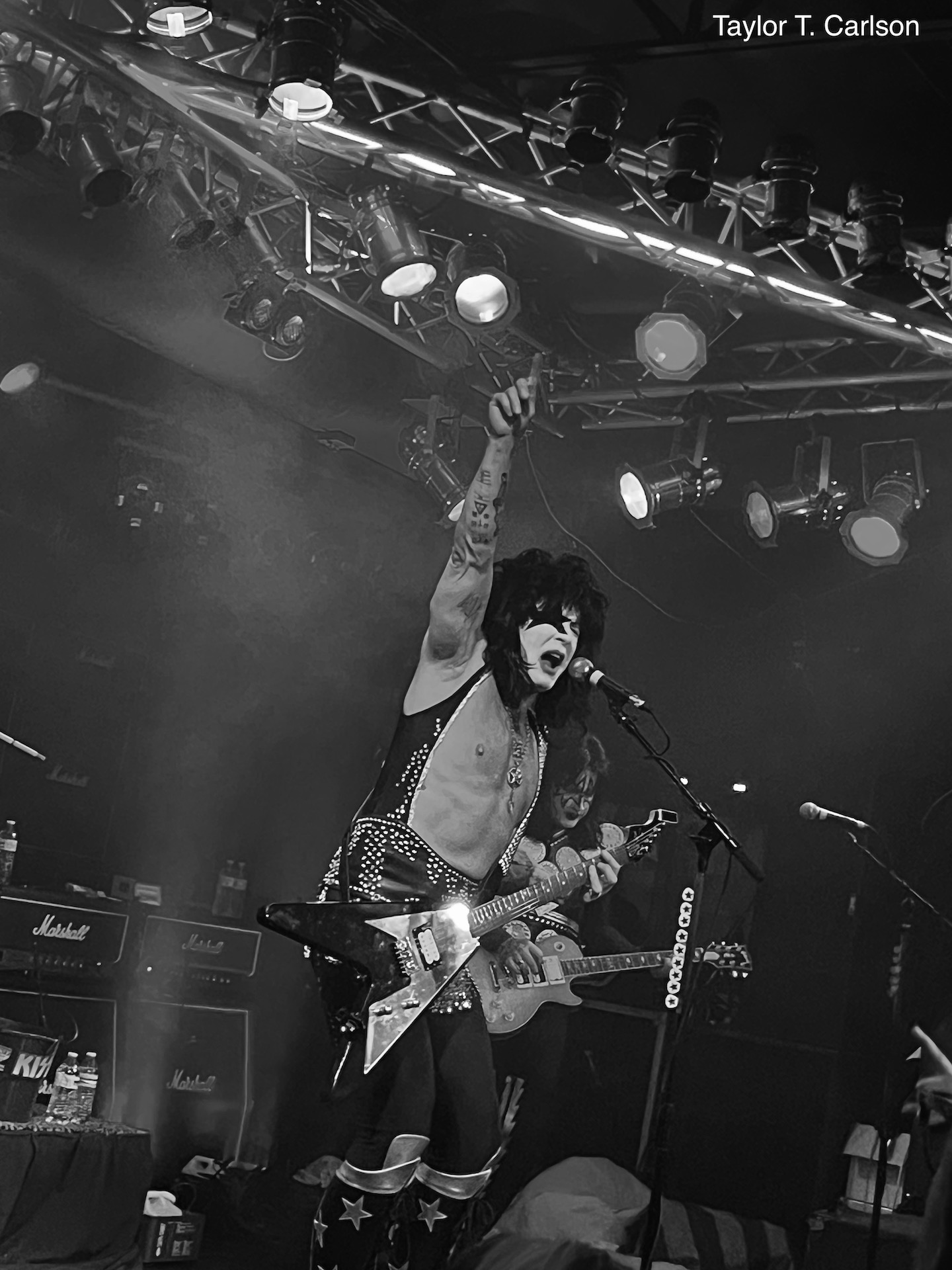 The second set, of course, belonged to Generation KISS. This KISS tribute was born from the ashes of the former Sin City KISS tribute band, featuring late vocalist/bassist/Gene Simmons portrayer Louis Reyes. Generation KISS features that band's classic frontman Steve Mitchell (or "Chippen-Paul" as much of Vegas has dubbed him for his physique) portraying Paul Stanley. The group, of course, also features musicians in the other roles, namely the Spaceman/Ace Frehley and the Catman/Peter Criss, played by Jeremy Varao and Daniel Margasa, respectively. Mike Campion portrayes Gene Simmons.

I've seen a lot of tribute bands in Vegas, but KISS is the band who has had the most tributes. Off the top of my head, I can probably count about four that I've seen. Generation KISS (who I'd previously seen once before back in September 2022) has their work cut out for them, because the late Louis Reyes has some big shoes to fill (or should I say Demon boots?)

I'm happy to say that Generation KISS delivers, giving the audience classic KISS hits, but also being willing to dig into the vault for some slightly deeper stuff as well. That's a nice set that'll appeal to the die-hards and the more casual fans alike. Obviously a venue like Vamp'd doesn't really allow for much in the way of the pyrotechnics, theatrical displays, and harness flights they could do in a theater or an arena, but the band makes do with what they have, including a lighted sign of the KISS logo, and some of those "tube men" you see in front of used car lots, decorated in a fashion befitting the PSYCHO CIRCUS theme. I'll never pass up an opportunity to see KISS music live, and fully-costumed musicians who bring it in terms of production, musicianship, and setlist choices alike will always win me over.

This was a killer night of rock at Vamp'd, and I'm delighted to see that rainstorms won't keep people away from wanting to get out and experience live rock and roll in Las Vegas. Generation KISS and Ghost LV are both kick-ass tributes who do justice to their respective acts, which no one who attended this packed house will deny. Any rock fan living in or visiting Vegas owes it to themselves to catch both bands!
ADDITIONAL PHOTOS: