In recent years, Jared James Nichols has been making a name for himself as one of the top blues rock guitarists out there, continuing to grow a worldwide following. Upon hearing he'd be doing an in-store event at Zia Records at 1:00 PM on Saturday, February 25 (he'd done a concert the previous night in Vegas at Backstage Bar), I knew I'd be there.
My familiarity with Mr. Nichols is fairly limited. I believe I saw him open for an artist at Vamp'd several years ago pre-pandemic, though in all honestly I can't verify that. I've been playing catch-up ever since, loving everything I've heard by the guy. This guy's got some fantastic blues rock albums out, and there's no doubt I need to add more of them to my collection in the future.

Zia's event was slated to run from 1:00 PM to 3:00 PM. When I arrived (probably around 12:45 PM), Mr. Nichols had already arrived and was socializing with the folks present. Right from the get-go it was clear that, despite his talents. Nichols was an all-around good guy who was appreciative of his fans. The crowd that assembled consisted of probably around 20 people or so (despite his humorous claims no one would show up), with patrons of all ages who were clearly happy to see him do his thing.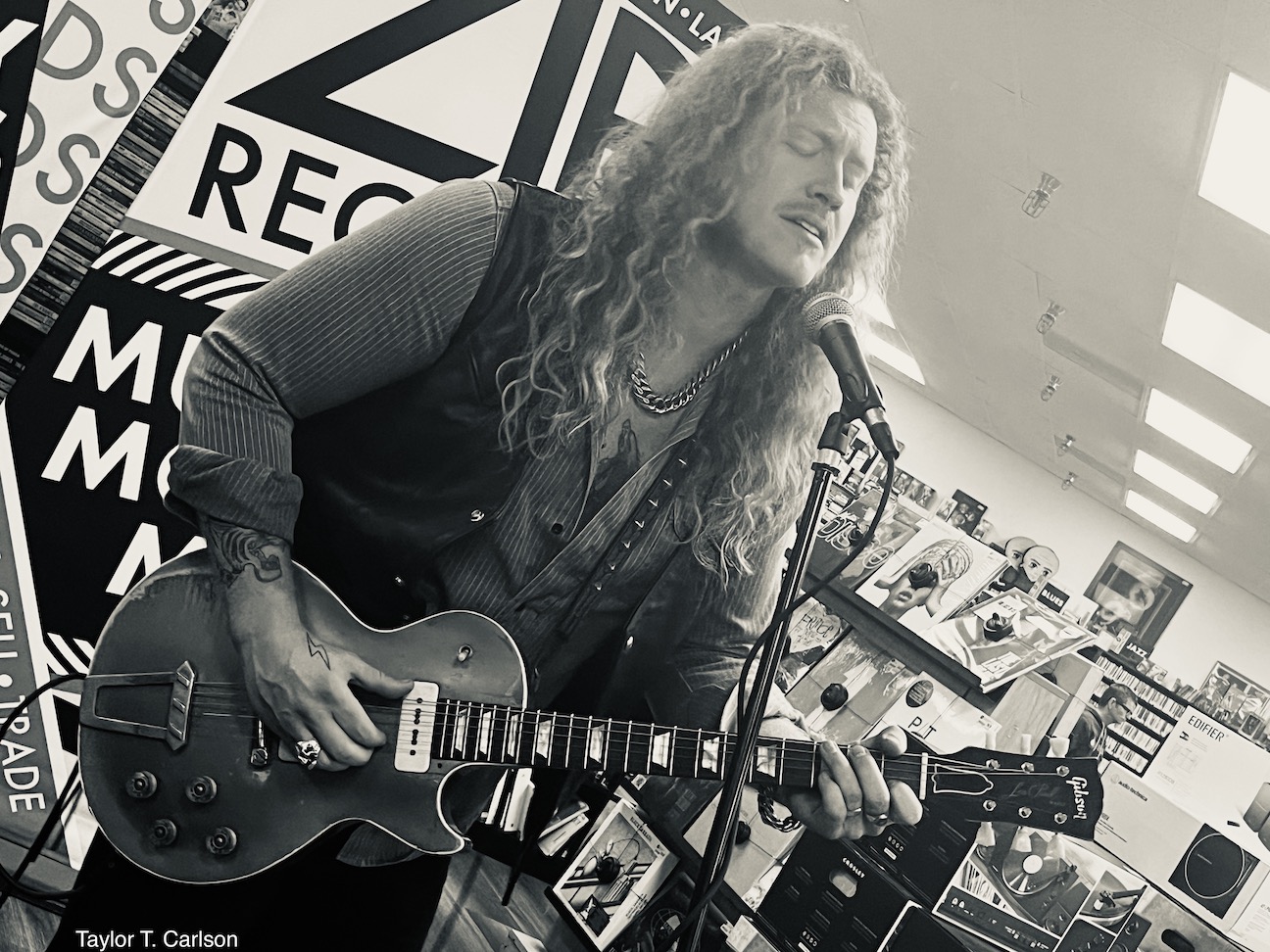 Nichols claimed that he was used to performing as part of a trio on stage, and that not having a timekeeper and performing with a band was an adjustment for him. Despite that, he did some great renditions of songs, including a few from his brand new album (the one that the in-store appearance was intended to advertise). Nichols was fantastic at engaging his audience; one of the most entertaining moments of the event was him trying to get a shy young girl in the crowd to strum his guitar.

He further engaged the audience with a "Name That Riff" game, playing a few riffs from various rock songs, trying to get them to guess the song – this rock and roll fan may have, unsurprisingly, hogged the game though! He even turned the tables and tried to play songs requested by the audiences, delivering on more than a few. The performance concluded with a cover of Mountain's classic rock album "Mississippi Queen."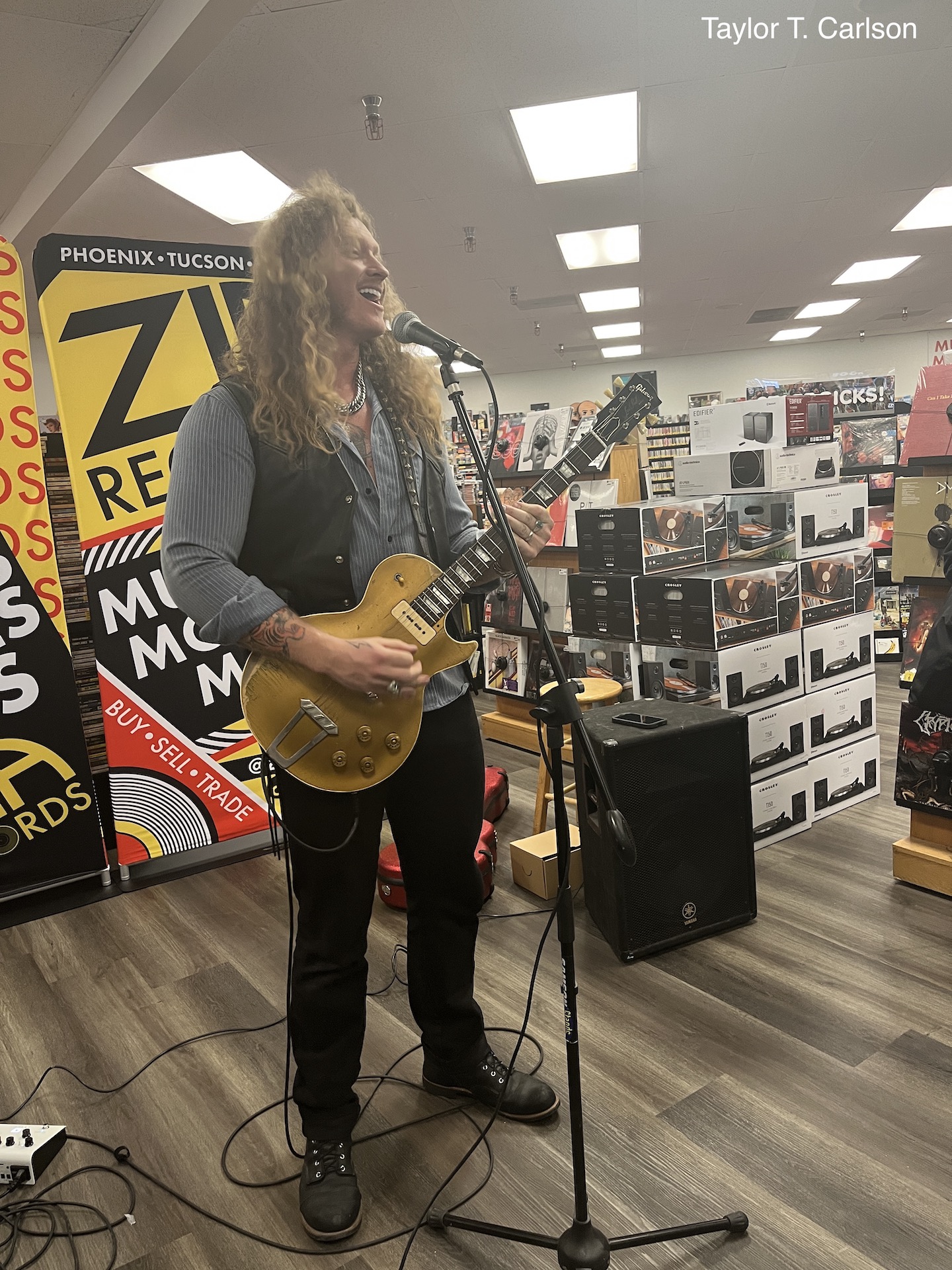 Following the performance, Nichols took the time to sign CDs and memorabilia for fans, while also taking photos with them and engaging with them for further conversations. Getting to see Nichols in a smaller more intimate environment like this was a fantastic experience; hopefully Zia will be able to attract more artists for events like this one in the coming weeks and months!

Jared James Nichols is someone you'll want to keep your eyes on. He's a killer blues rock guitarist with an amazing sound all his own, and I have no doubt his career and reputation will continue to grow. In the meantime, pick up his latest self-titled CD, which I have a feeling will be landing on my eventual Best of the Year list.