Las Vegas lived up to its name "Sin City" when those bad boys from the hit television series Breaking Bad paid us a visit.
Bryan Cranston and Aaron Paul, aka Walter White and Jesse Pinkman, stopped by the Total Wine & More store located at the Town Square just off of Las Vegas Boulevard. They were their to promote their joint venture; a new Mezcal they call Dos Hombres.
The Mezcal is a rather unique blend of the finest Espadin agave hand-selected from the hillsides of a small village in Oaxaca, Mexico.
I was fortunate enough to get some alone time earlier in the morning before they had a 90-minute meet and greet with fans and collectors who came to purchase autographed bottles. After getting into a fun debate with Bryan on who had the cooler spelling of our first names (I being Brian), we spoke about the love of their product and meeting their fans.
It turns out they are extremely funny together and when it came time for the fans to enter the store, each one was given a special moment with them along with a cell phone photo or a request for them to say hello on film to a family member or friend who could not make it to the event.
All in all, a great day with two fine actors.
For those interested in their Mezcal, you can go to their official website at www.doshombres.com for more information.
Gallery.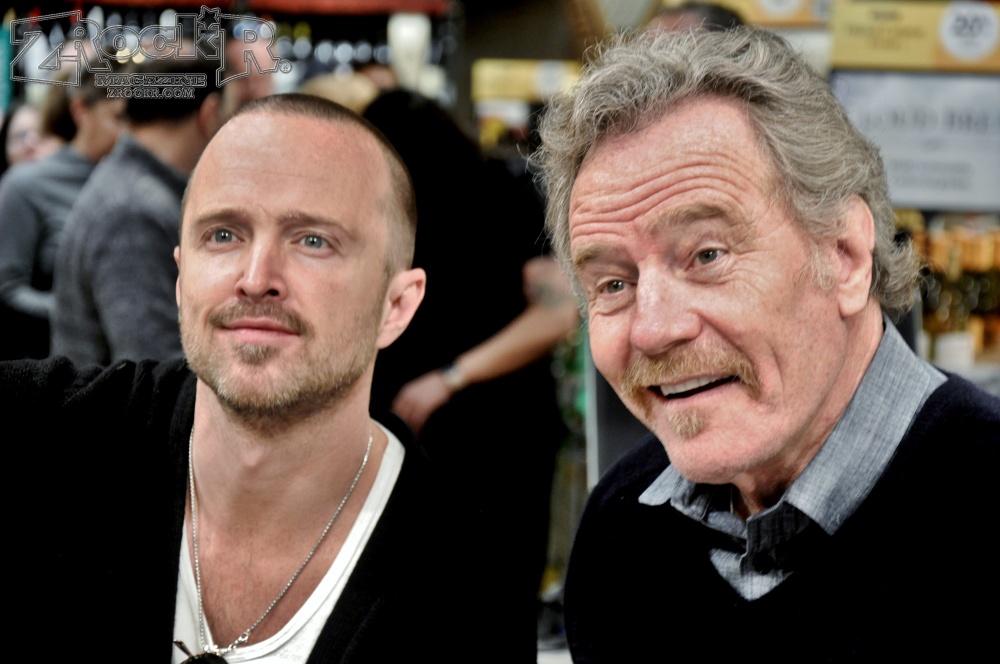 PHOTO CREDIT: All live photos by Brian Lucey for ZRockR Magazine – All Rights Reserved – Photo of Dos Hombres Mezcal for promotional use only