Glenn Danzig (The Misfits/Danzig) is coming to The Tropicana on the Las Vegas Strip to perform his album Danzig Sings Elvis. Oh, you didn't know Danzig did an Elvis album? Where the Hell have you been?
The album was released during the peak of lockdown on April 17, 2020, and I immediately gave it a listen when it came out. Being a big fan of Elvis as well as Danzig, I was stoked to hear what it sounded like.
The album itself is intimate, and feels very personal. With the exception of "Always on My Mind", which was the album's sole single, this is not a Greatest Hits record in the least. When listening to it, you can tell that Danzig put his heart into the record. It's not only performed beautifully, but it is full of deeper tracks that are not for the passive Elvis fan.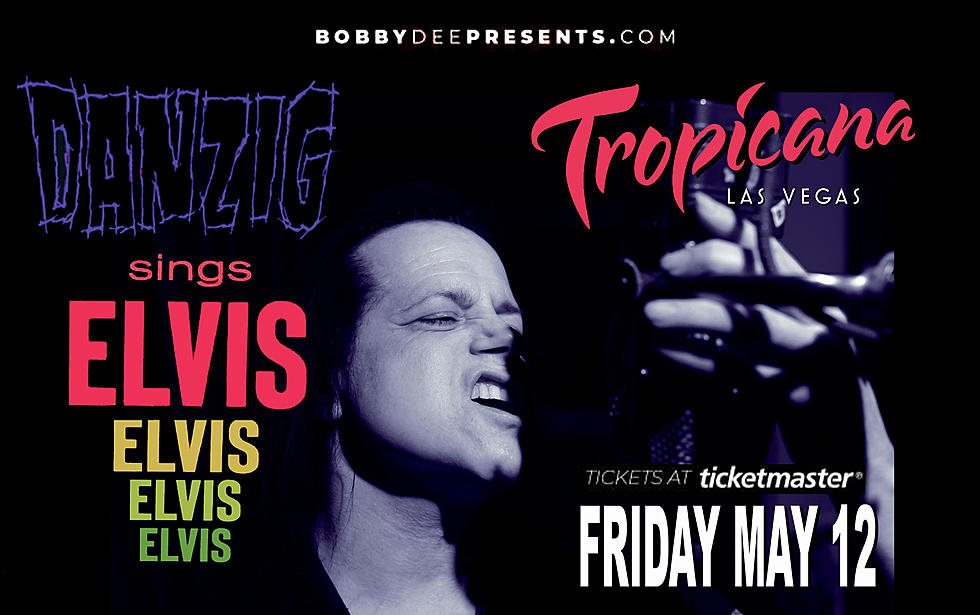 Danzig Sings Elvis was met with very mixed reviews, and the not so great ones were borderline rude, in my opinion. Does Danzig sound exactly like Elvis? No. He sounds like Glenn Danzig performing songs that are obviously deeply personal to him.
Naturally, when it was announced that he'd be performing this album live, I immediately jumped on the internet looking for details.
Danzig will be performing on May 12, 2023 at the Tropicana Hotel, which I think is absolutely perfect as far as a venue. Something like this would not work in one of the newer venues. I just wish The Riviera or The Stardust were still around. This show is going to be classic Vegas in a classic Vegas spot, with a twist that only Danzig can provide.
Tickets are available now through Ticketmaster.