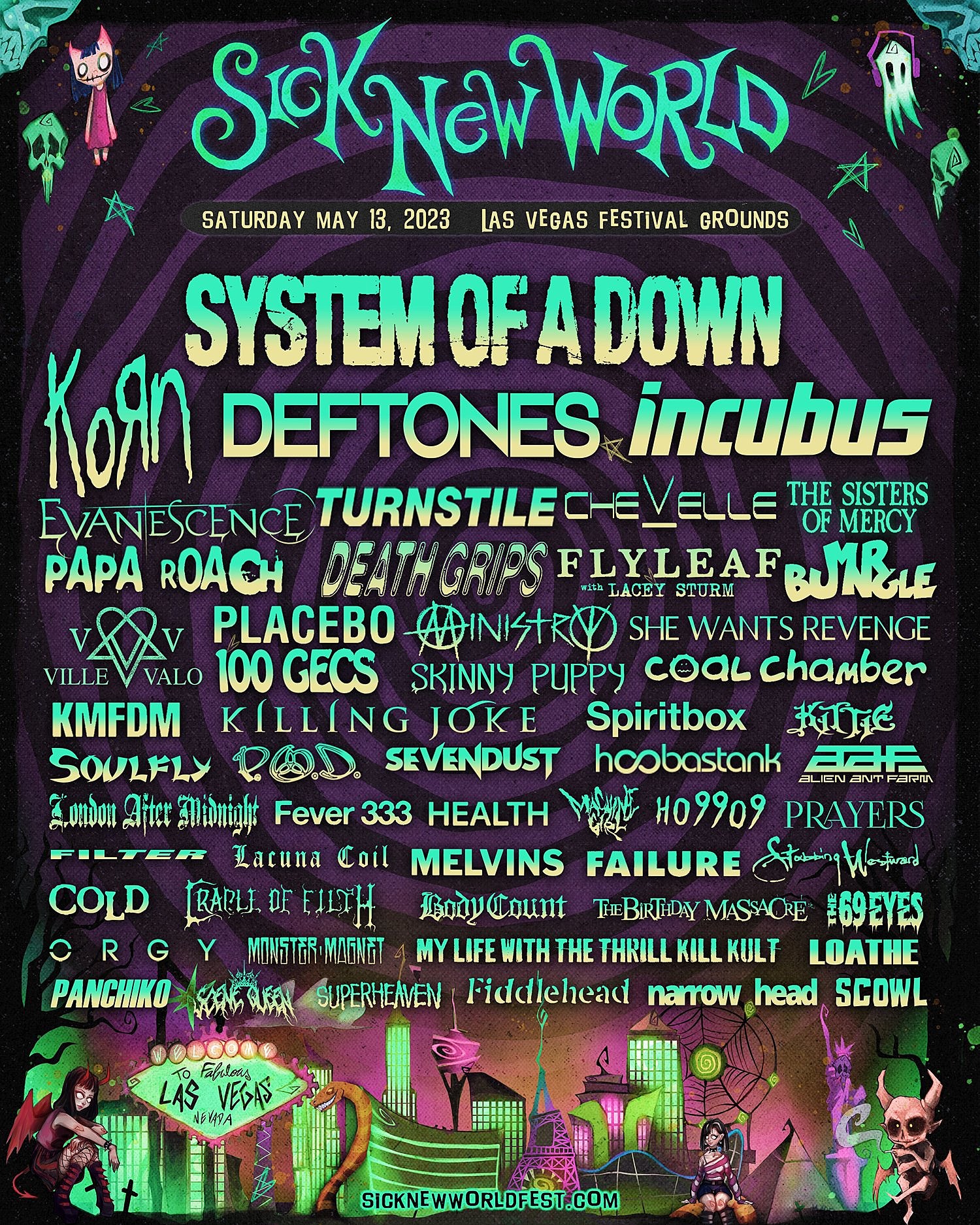 When the Sick New World Festival was announced, I literally shifted money around in my accounts so I would be able to go. Most friends who did the same were excited for the headlining bands like Korn and Deftones; which I'll admit both are great live, but my excitement was for bands like London After Midnight, My Life with the Thrill Kill Kult, and more than anyone: The Sisters of Mercy.
Never in my life did I think I would get to see Sisters live. They aren't a band you hear much about anymore, especially in the US, having released their last album, Vision Thing in 1990.
Shortly after my tickets to the festival were bought, a side show and North American Tour were announced. Obviously, I was excited to see them at the festival, and still am, but to get a full show and not just a smaller time slot AND at one of my favorite venues in town (Brooklyn Bowl Las Vegas); now that really peaked my interest. They've been a band that's very personal to me for quite some time. When I picked up the bass guitar, one of the first songs I learned was "Lucretia My Reflection" from the widely loved Floodland from 1987.
I set an alarm on my phone for the pre-sale, and happened to be at the bar with a friend, beer in hand, purchasing my tickets for the May 14th show the second they went on sale.
Although the only consistency of the band is vocalist Andrew Eldritch and the Doktor Avalanche drum machine, the current line up have been with Eldritch for some time. Playing these upcoming shows will be Ben Christo (guitar; 2006-present), Dylan Smith (guitar; 2019-present), and Doktor Avalance operator Ravey Davey (1996; 2008; 2012-present).
The band has been touring internationally pretty consistently, but have not been to the US since 2008. 15 years is a long time to wait for a band that you love to roll through your area, and I am thankful that I will be seeing them twice before they disappear again.
While Sick New World is sold out, there are still some tickets available for The Sisters of Mercy at Brooklyn Bowl Las Vegas, and more tour dates ahead!
Upcoming Shows: