Pretty Boy Floyd played Count's Vamp'd on Saturday, April 22, 2023, with support act Jet Black Romance.

Vamp'd continues to host great rock and roll hearkening back to the Decade of Decadence, and the venue shows no signs of letting up when it comes to offering the people of Sin City live rock and metal entertainment. April 22 saw the venue welcoming back 80s favorites Pretty Boy Floyd, along with a support set from a young up-and-coming group, Jet Black Romance.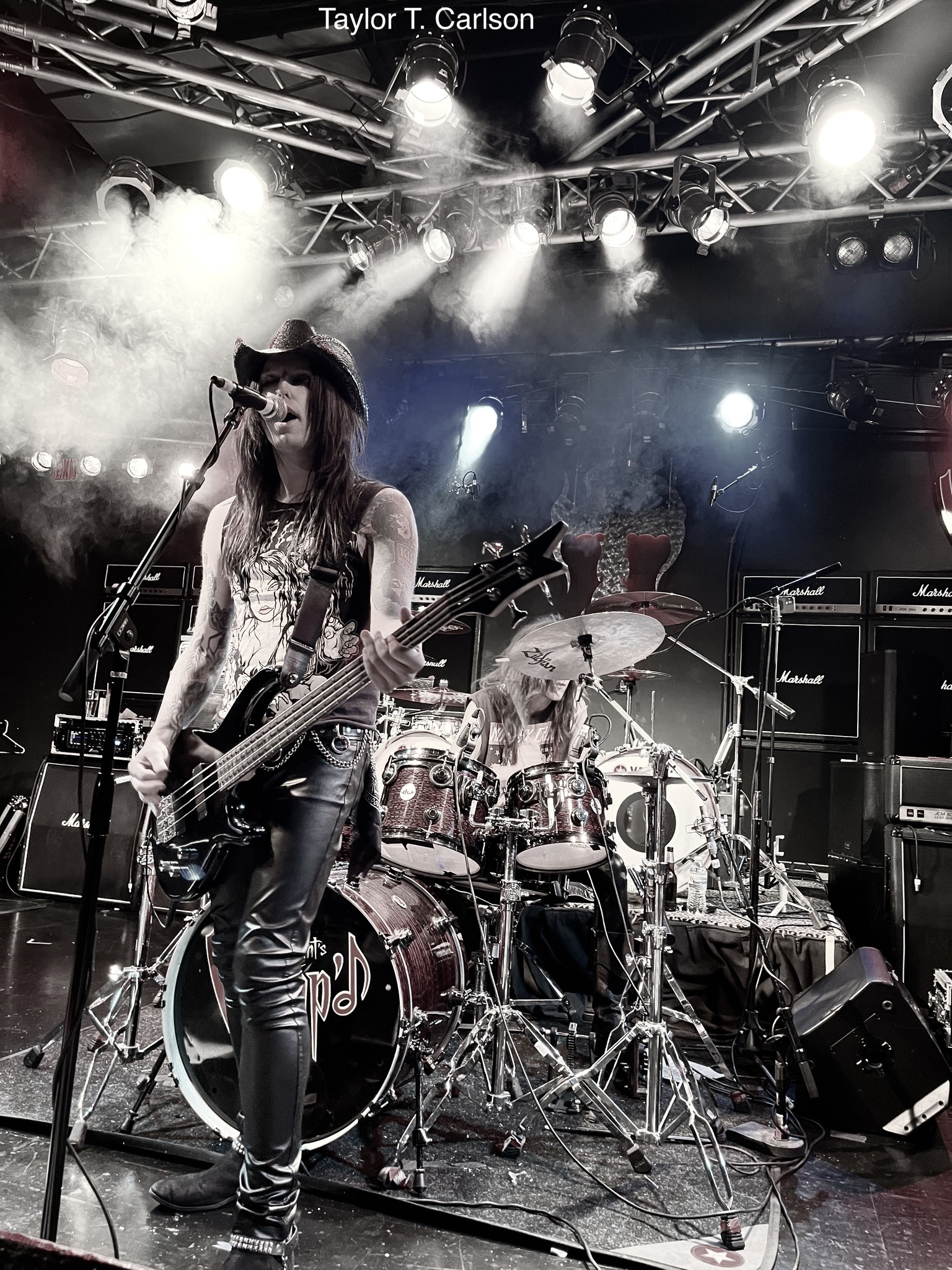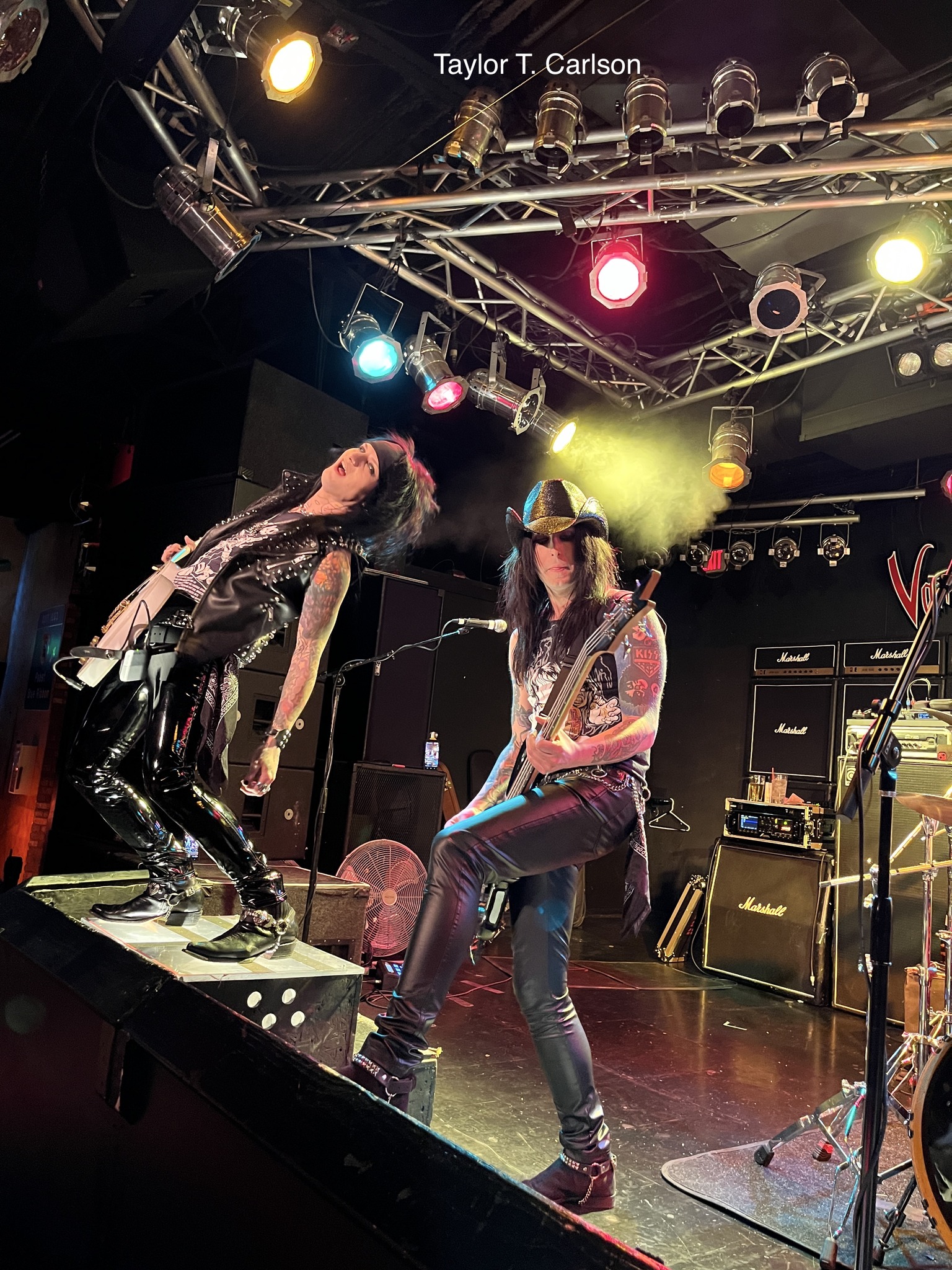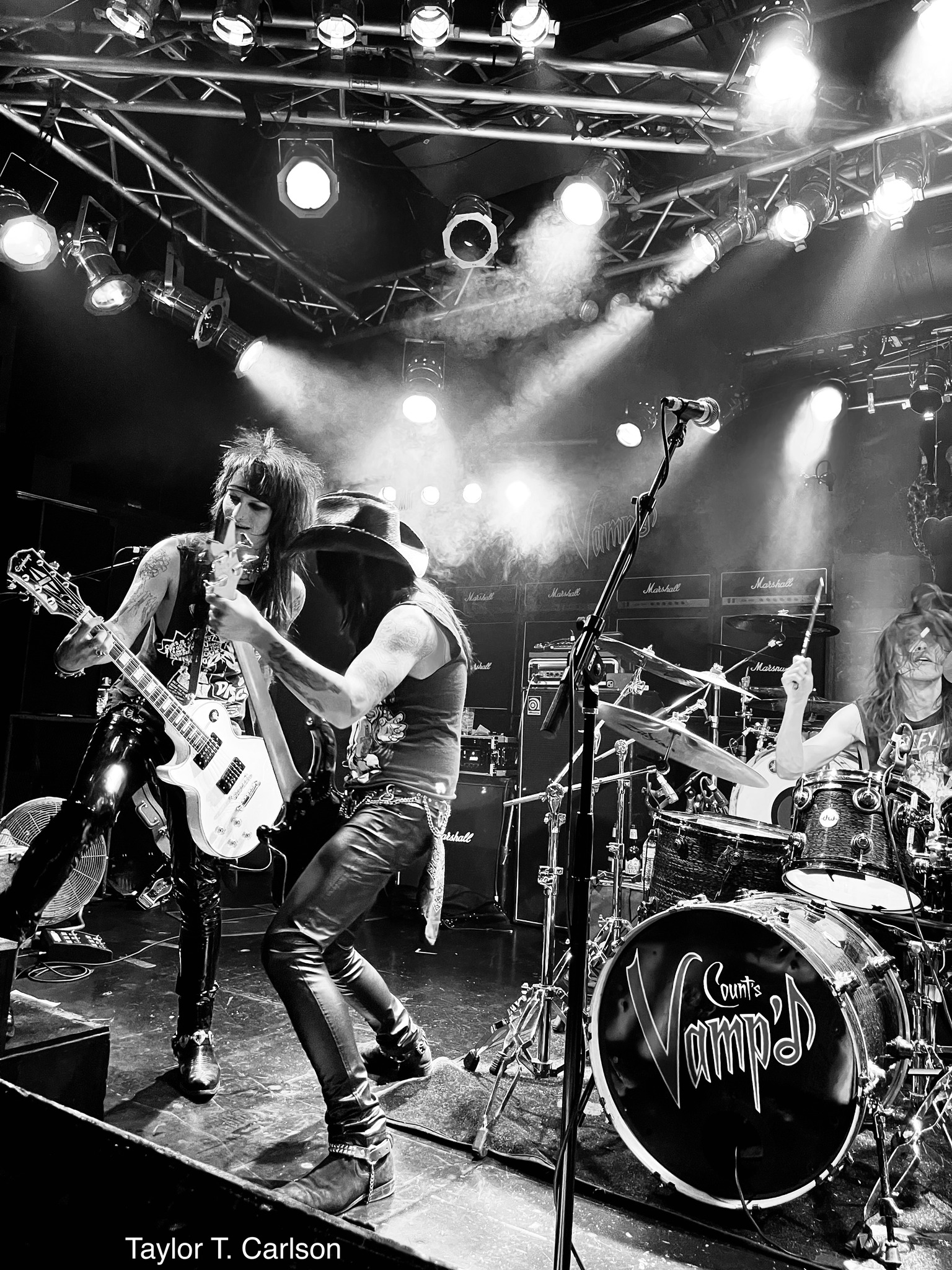 Kicking off the night was Jet Black Romance's opening set. I'll confess right from the get-go I'd never heard of this band prior to the evening's festivities. However, I was optimistic considering the gigs at Vamp'd usually attract some pretty solid support entertainers. And this rocker is happy to report that Jet Black Romance is a kick-ass band. They've definitely got the image of retro 80s rockers of the Sunset Strip days, but put their own spin on the formula as well, making a sound all their own. The band's vocals are reminiscent of Phil Lewis from LA Guns, but they also bring the energy one would expect from a punk band as well. These guys look the part, and perhaps more importantly, they've got the skills to back it up. Let's hope the next time these guys take the stage at Vamp'd, it's as a headliner!

Pretty Boy Floyd came on the scene in the late 1980s with their classic debut album LEATHER BOYZ WITH ELECTRIC TOYZ, which spawned many minor classics, the most famous ones of which being the power ballad "Wild Angels" and "Rock and Roll "Is Gonna Set the Night On Fire." There have been sporadic releases and recordings from the band in varying incarnations ever since, including an album of all KISS covers, but they remained best known for that classic 1989 LP.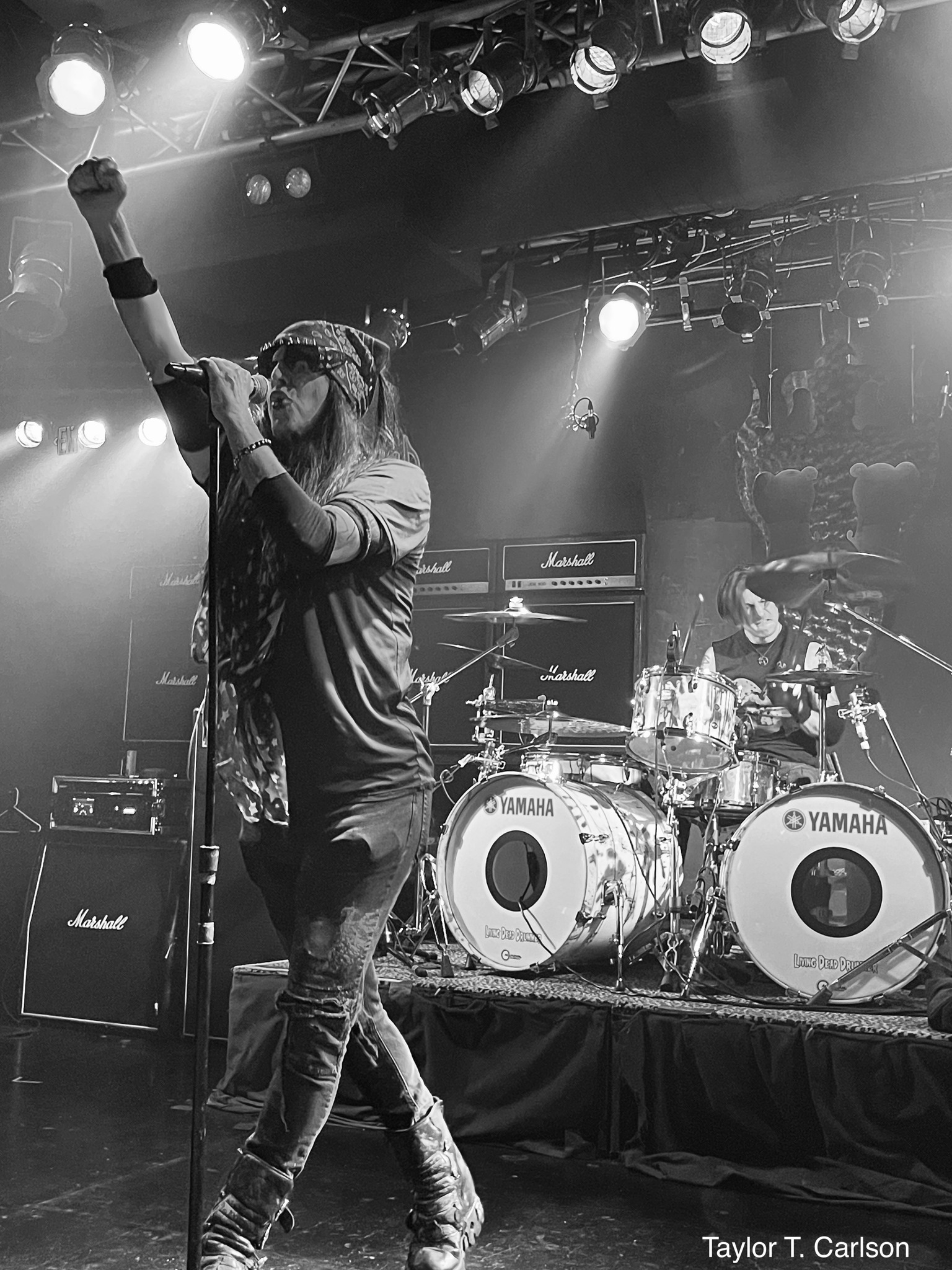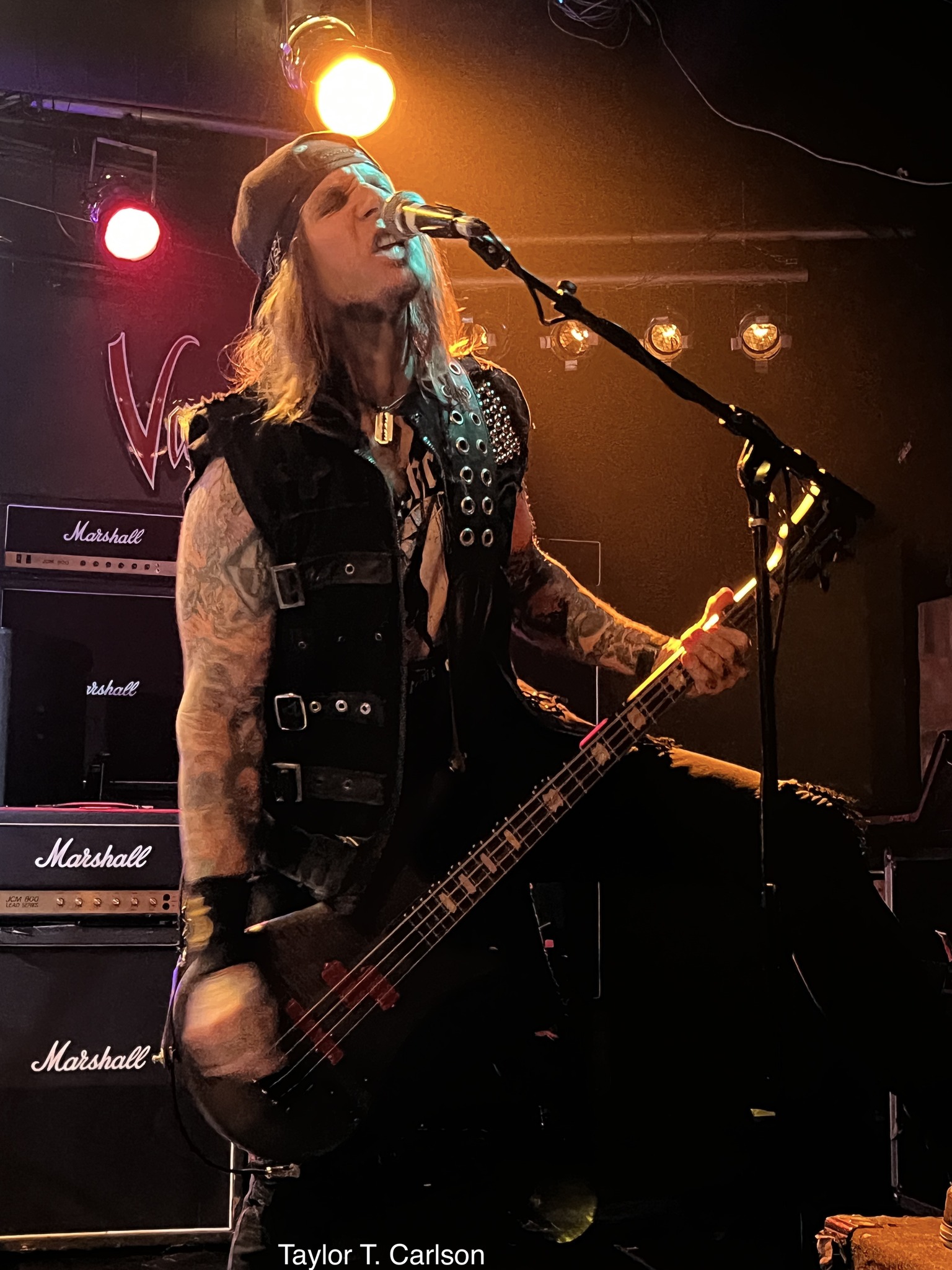 This was my first time seeing a full-on Pretty Boy Floyd show, although I'd previously seen vocalist Steve Summers do a solo show at Vamp'd back in 2015, as well as having seen him as a guest at some other events going on around town over the years. Many members have been in and out of the group over the years, with Mr. Summers remaining the one constant member of the group throughout it all. A week ago at Vamp'd I'd seen Enuff Z'Nuff, a band that has a massive discography with roughly 20 albums worth of material. Pretty Boy Floyd is largely the opposite; the band's catalogue is quite small by comparison but has several tracks and releases held sacred by fans, this one included.

The setlist for this show was exactly what you'd expect, though I certainly don't mean that in a bad way. You can't have a Pretty Boy Floyd show without the two biggest hits; those of course being "Wild Angels" and "Rock and Roll "Is Gonna Set the Night On Fire," both of which got spirited renditions on the stage. The set also included the title cut from LEATHER BOYZ WITH ELECTRIC TOYZ, along with other classic cuts from that album including "Your Mama Won't Know" and "I Wanna Be With You," as well as a handful of other scattered songs from the band's limited-but-impressive discography. Probably my only complaint in regards to the setlist is I would loved to have heard one of the band's KISS covers, considering they did a whole album of them. My repeated cries requesting "King of the Night Time World" sadly didn't result in it being played, but that's a minor issue at worst (though it didn't help that other rabid fans were shouting their own requests relentlessly from start to finish!)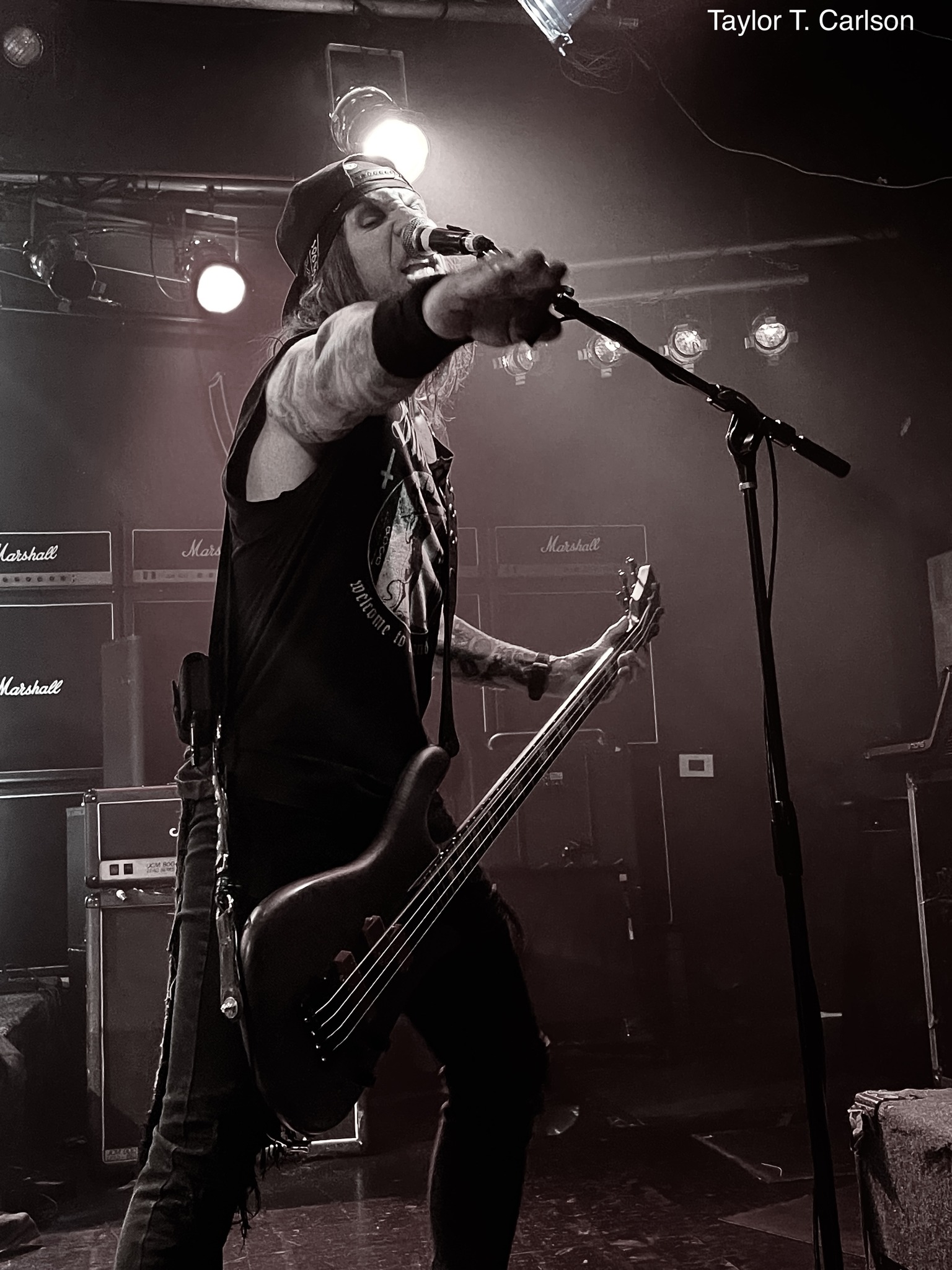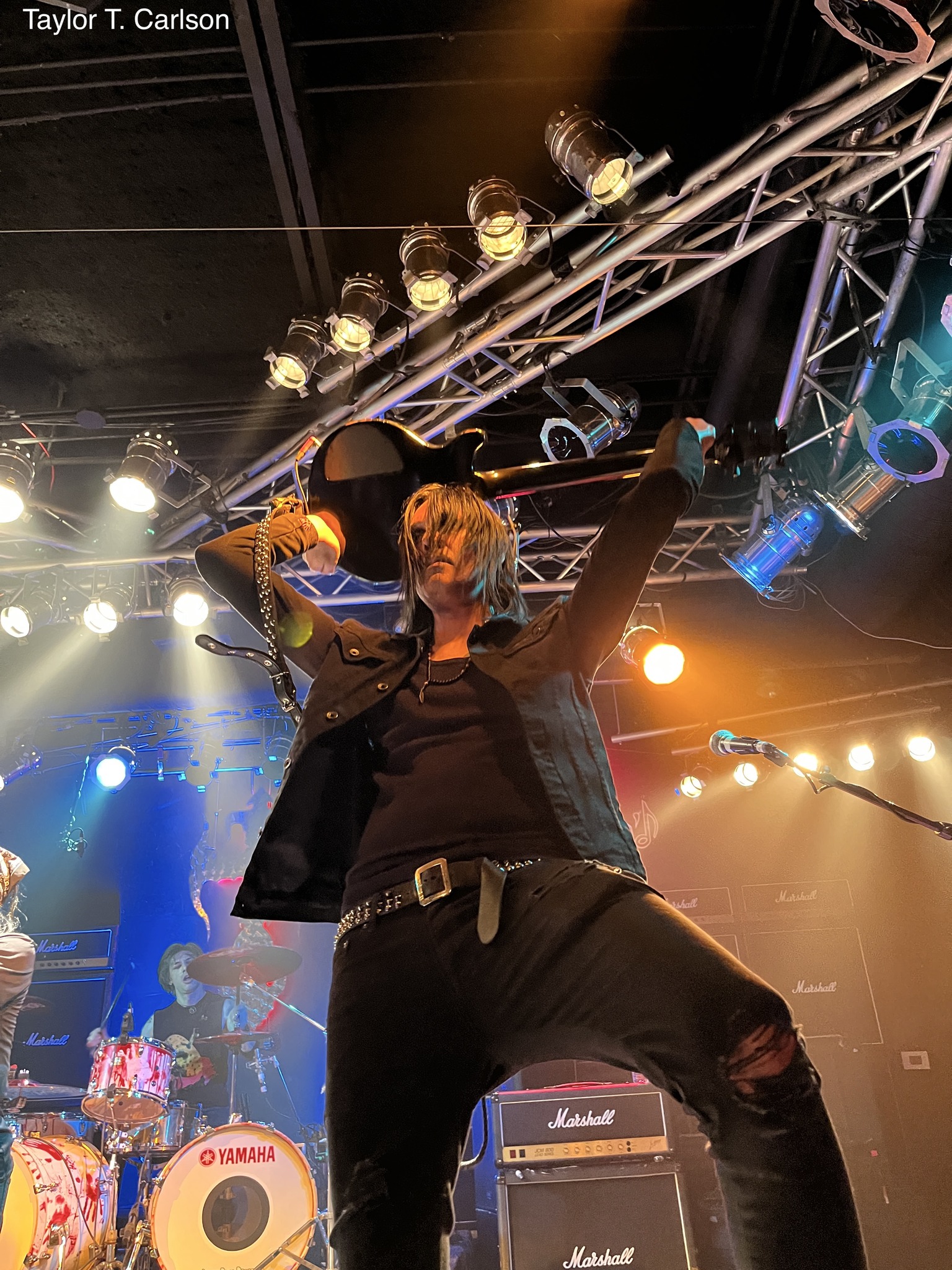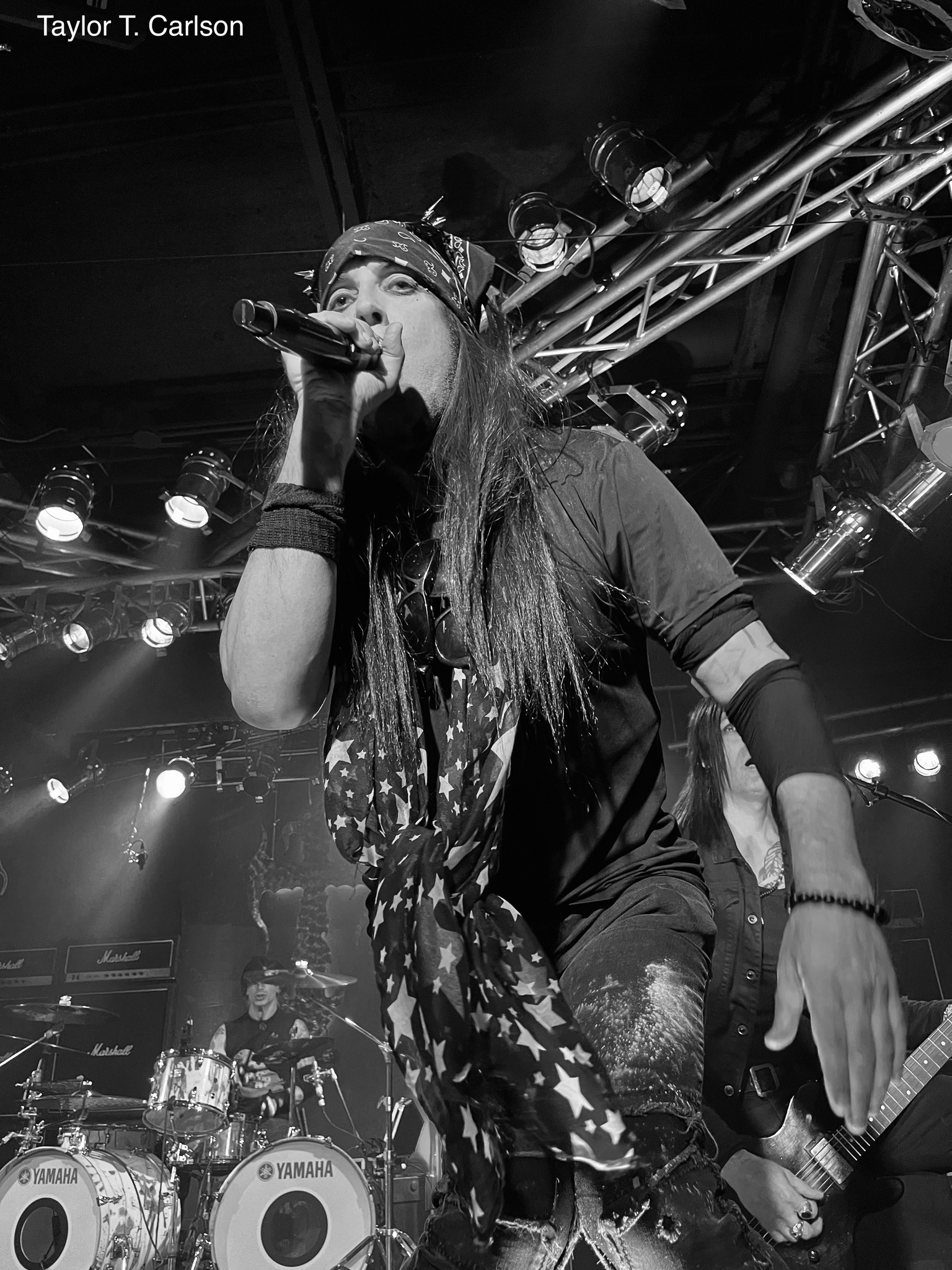 I'm happy to report that the band delivers on the live stage all these years later, with Summers remaining a charismatic vocalist, and the rest of the band delivering the support in fine form. Not every group can effectively reproduce their classic hits on a live stage, with both age and lineup changes being obstacles and hurdles that often can't be overcome. But Pretty Boy Floyd's band members defied the odds on stage at Vamp'd, delivering a set that was fantastic from start to finish, with nary a dull moment. This is what a live rock show should be. Will we ever get new material from the group? Only time will tell.

It's always a pleasure to see quality live rock and roll on stage, and Pretty Boy Floyd continually manages to impress when they take the stage. But one of the true surprises of this evening was the arrival of Jet Black Romance, who took me by storm and I'm now curious to see perform again. Both of these bands deliver the goods on stage. Don't pass up the opportunity to see them!

ADDITIONAL PHOTOS: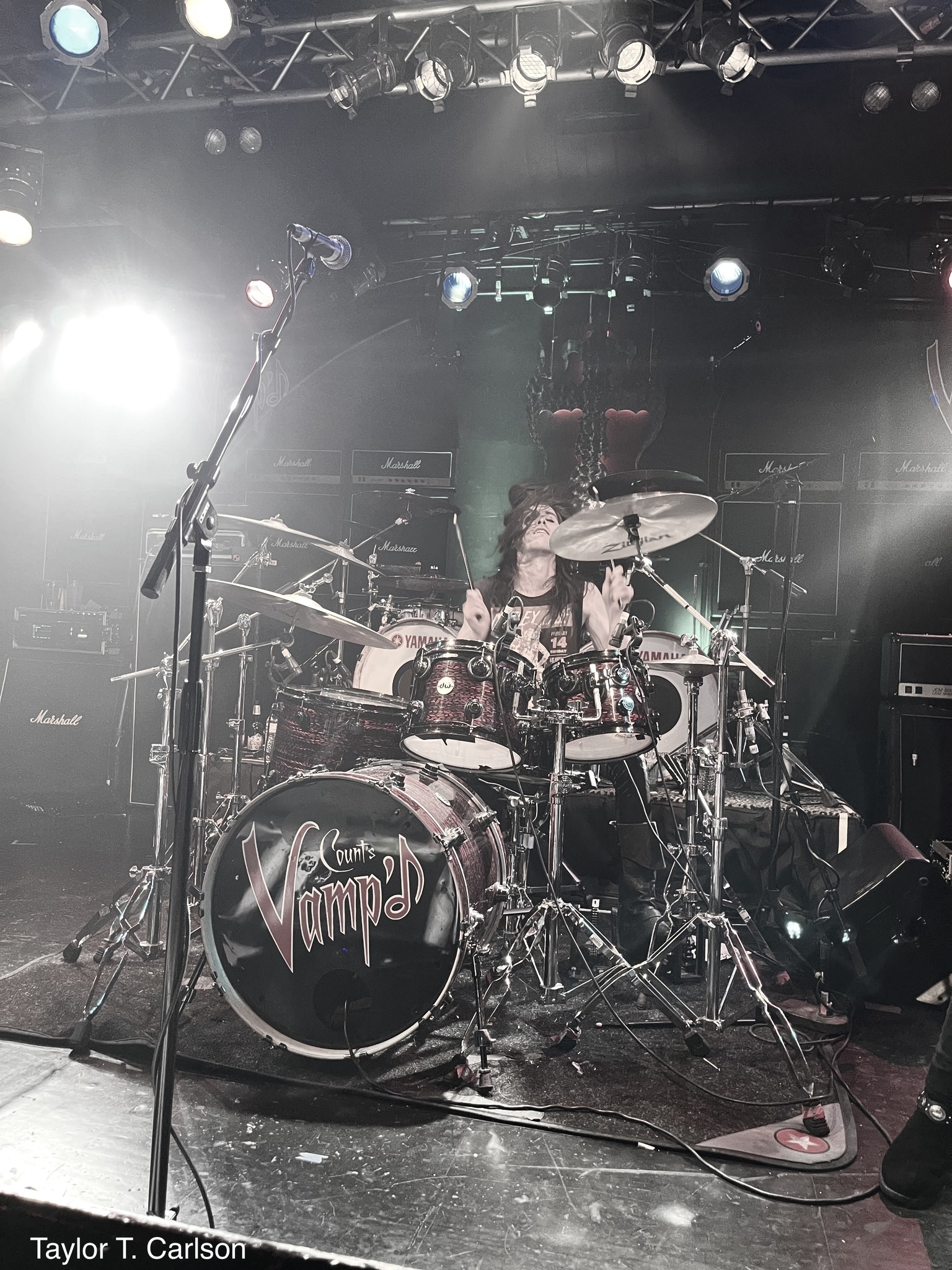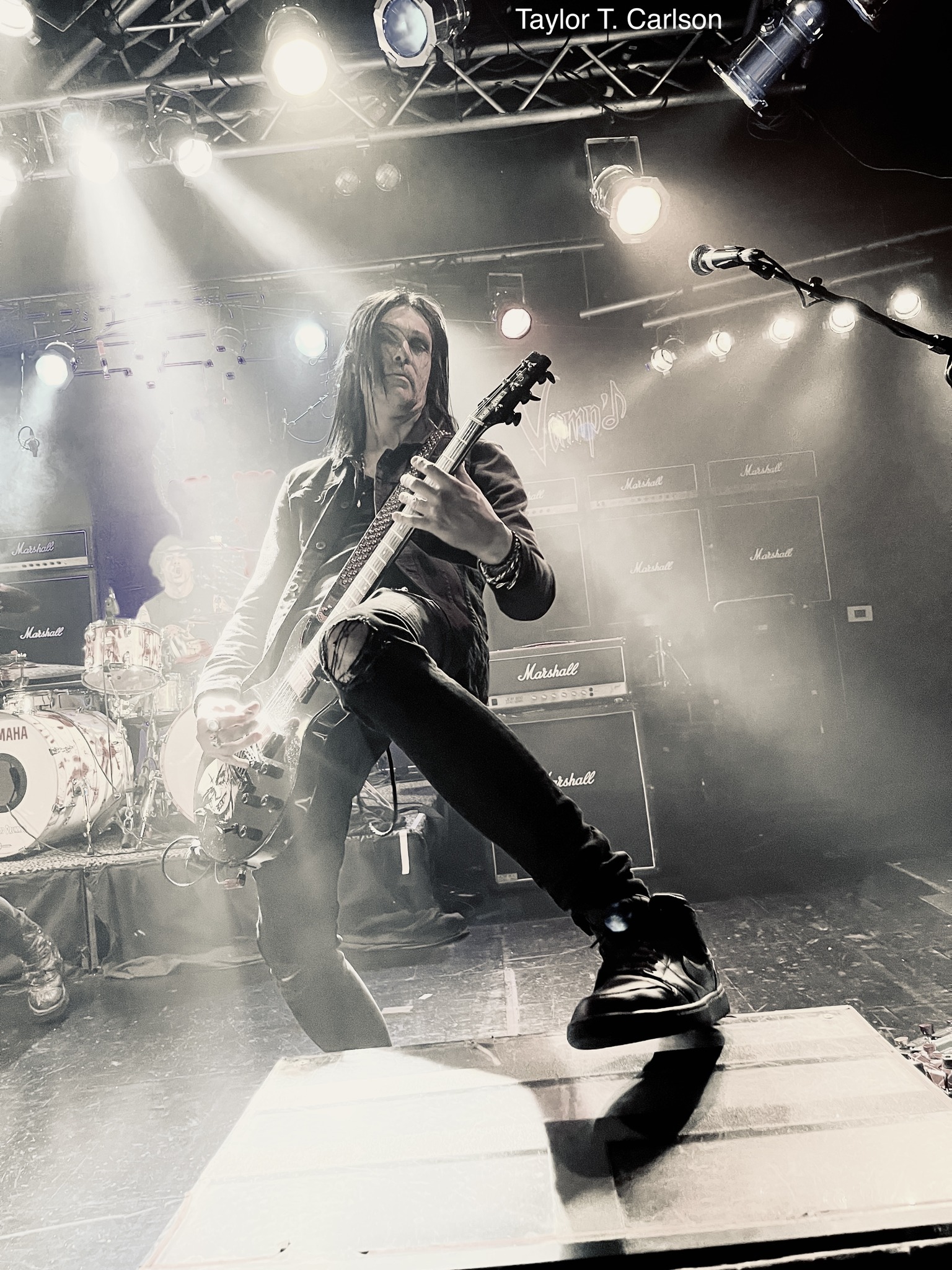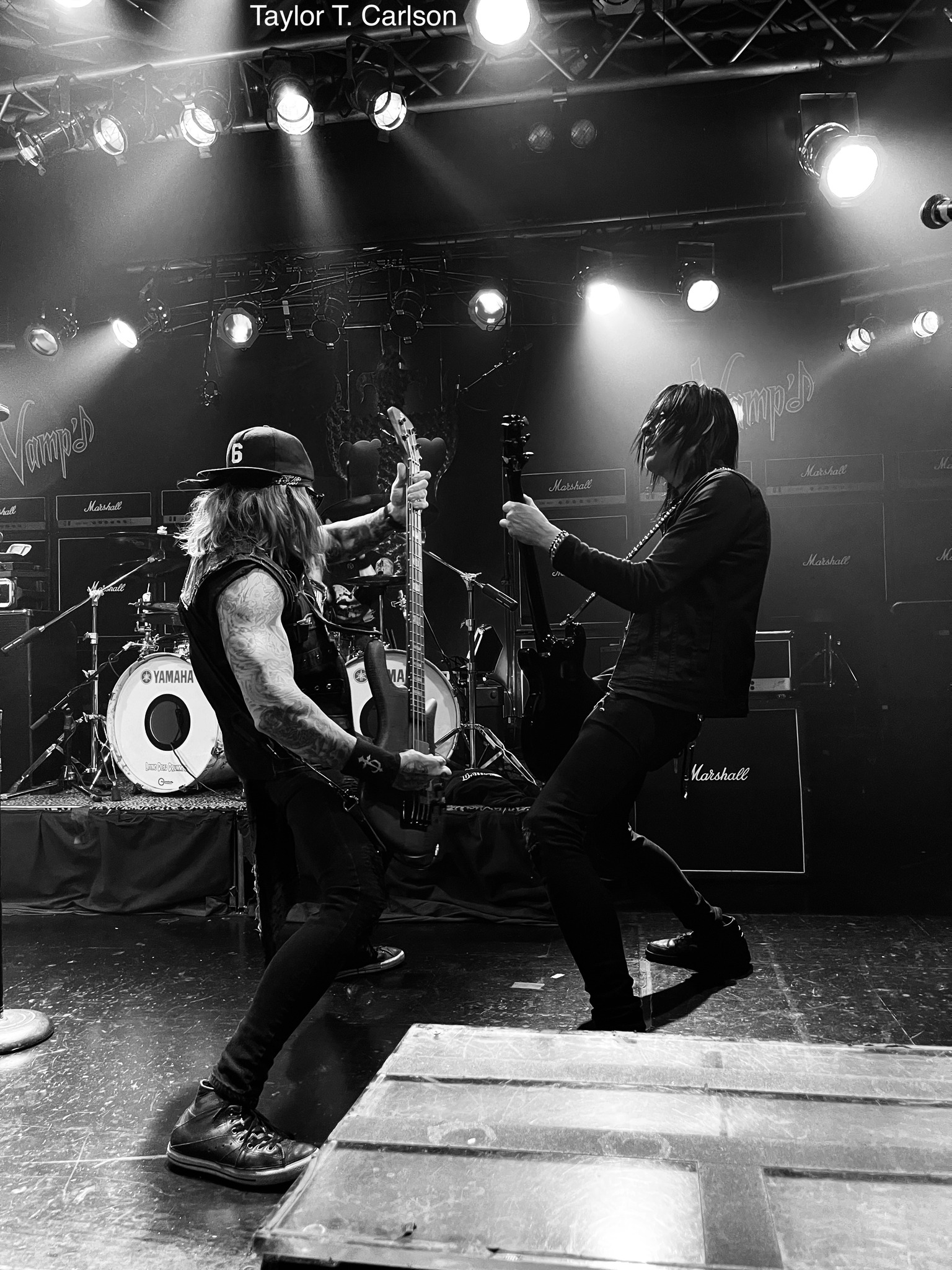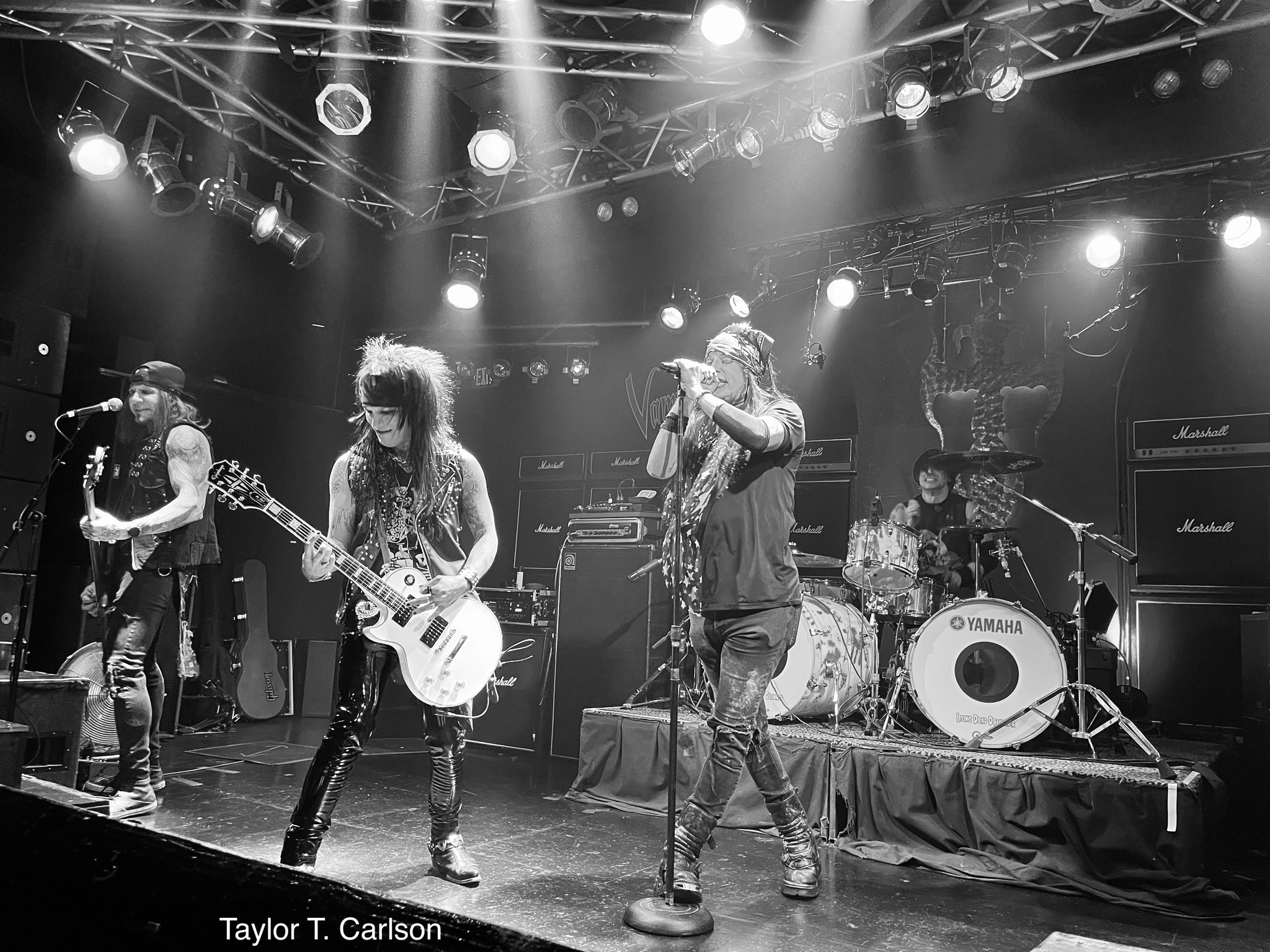 All photos other than event advert taken by the author.