The Dead Daisies played Count's Vamp'd on Saturday, September 9, 2023, with support act The Black Moods.

Even with summer winding down, live music is alive and well at Vamp'd, which remains Vegas' definitive home for all things rock and roll. September 9 marked a double header with the venue packed from one end to the other, with very little room to move around. The night marked two killer sets of music, and those who packed the rock bar and grill weren't disappointed in what the evening presented!

While I was certainly familiar with the evening's headliner, I can't say the same for The Black Moods, the trio who started the evening. I'd arrived early at the venue, wanting to stand as close to the stage as possible for photos for this article, and had the opportunity to chat with some fellow rock fans in the audience and ask if they were familiar with the band. The consensus from those I chatted with seemed to be that the group was something along the lines of "classic rock with a modern twist." This rock fan was certainly intrigued!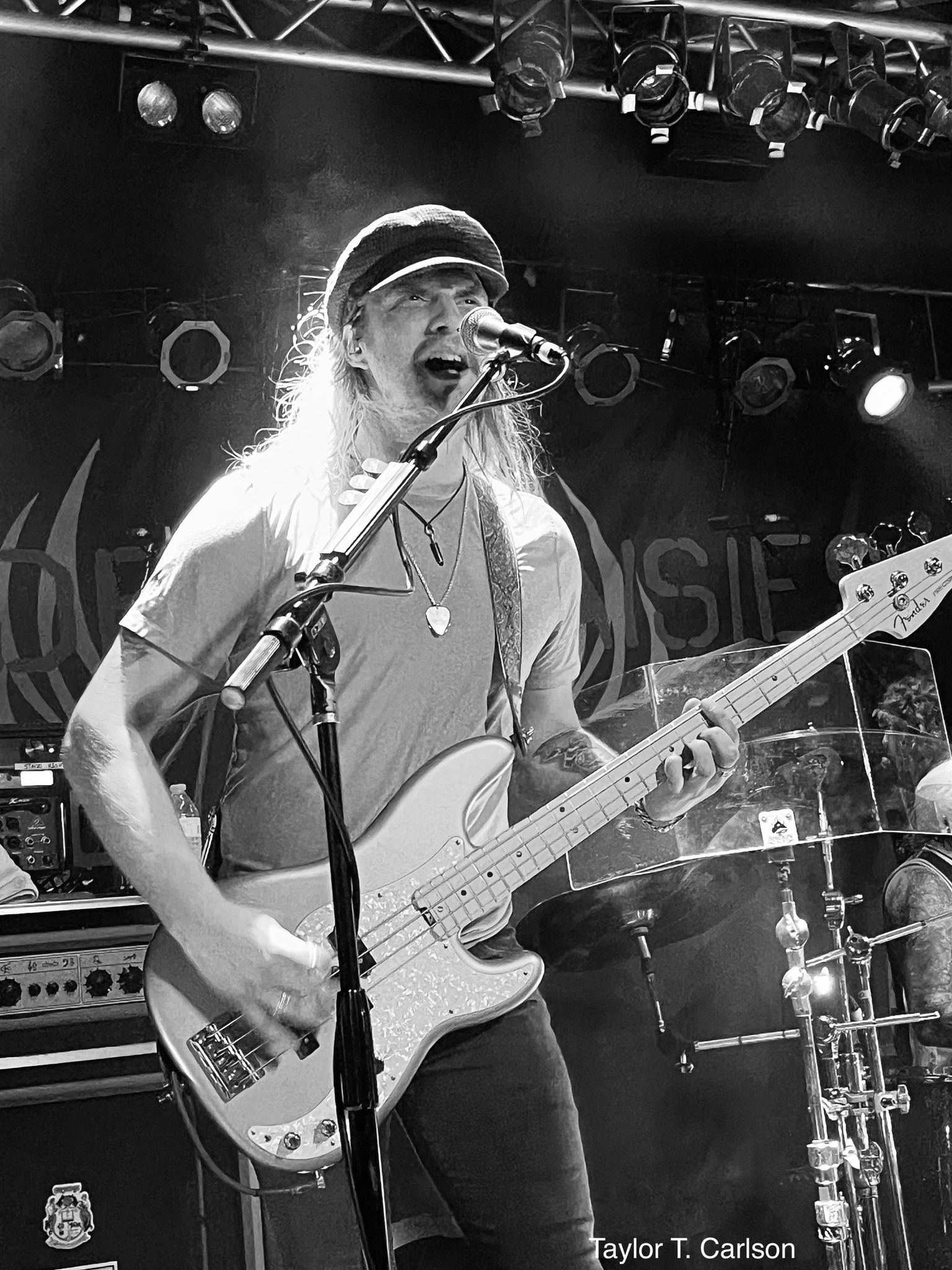 The Black Moods had a bit of a disadvantage in their opening set on account of how much of the stage was covered in equipment for the night's headliners. As Vamp'd is a smaller venue, this gave the band members less flexibility and room to move around. That said, it didn't take long into the set for me to see that these guys knew how to rock the house. They had a powerful bluesy rock sound and put their own spin on the formula, serving up a set that consisted mostly of original tunes, though a cover of Tom Petty's "I Need to Know" and a few other cover tunes served up as part of a medley near the end of the set added some variety to the set. It was my first time seeing the band (despite the fact they've apparently played Vamp'd before) but I truly hope to see them again in the future and get caught up on their music.

One pleasant surprise about this evening is how tight a ship everything was on. Often, gigs start late and the time between bands is frustratingly long. This time around, the opener started at 9:00 PM on the dot. Eddie Trunk was hosting the evening, giving a brief speech before The Dead Daisies started at 10:00 PM, playing for nearly two hours. There wasn't any down time once things got underway.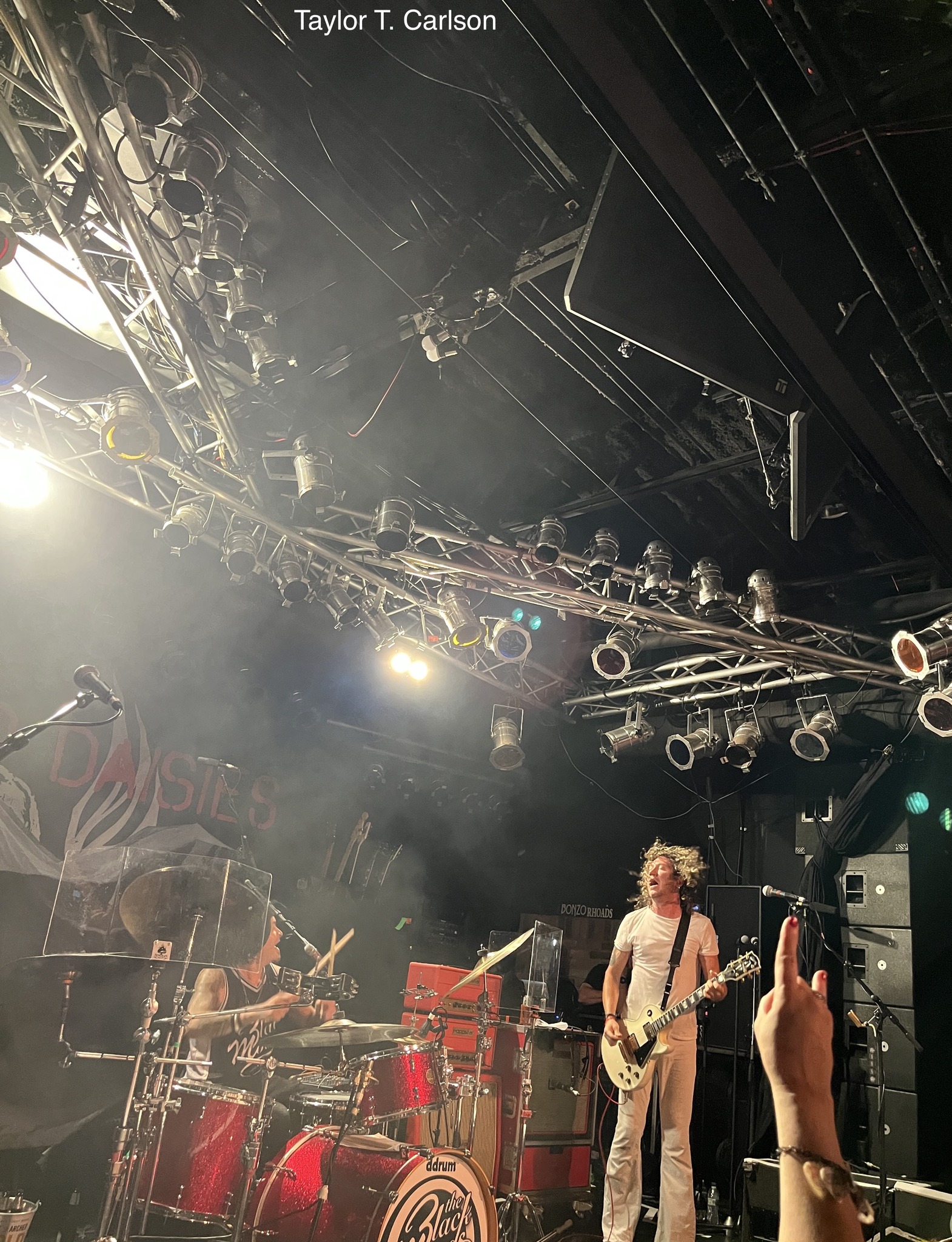 The Dead Daisies have one of the more unusual stories in rock, being put together as a sort of pet project for Australian businessman David Lowy, who has had a largely revolving-door lineup of artists over the years. The current version of the band features Lowy on guitar alongside lead guitarist Doug Aldrich, drummer Brian Tichy, bassist Michael Devin, and vocalist John Corabi. Of this lineup, Aldrich, Tichy, and Devin are all former members of Whitesnake, while Corabi fronted Motley Crue for a period in the 90s. All of these men have additional extensive musical histories I won't get into here. Former members of the band have included Marco Mendoza, Deen Castronovo, and Glenn Hughes.

Even the stage itself was transformed radically for the occasion. There are obvious limitations to what you can do on a stage as small as the one Vamp'd offers, but here it was decked out with strobe lights, rotating light fixtures, and everything necessary to transform the atmosphere for the audience. These strange lighting techniques made it difficult to take pictures of the show, but I won't deny I liked what I saw as far as this process went. It's a shame not every band puts forth this much of an effort in stage atmosphere and design! And as usual, Brian Tichy wasn't content to settle for the house drum kit; something anyone who's seen his Led Zeppelin tribute band can attest to.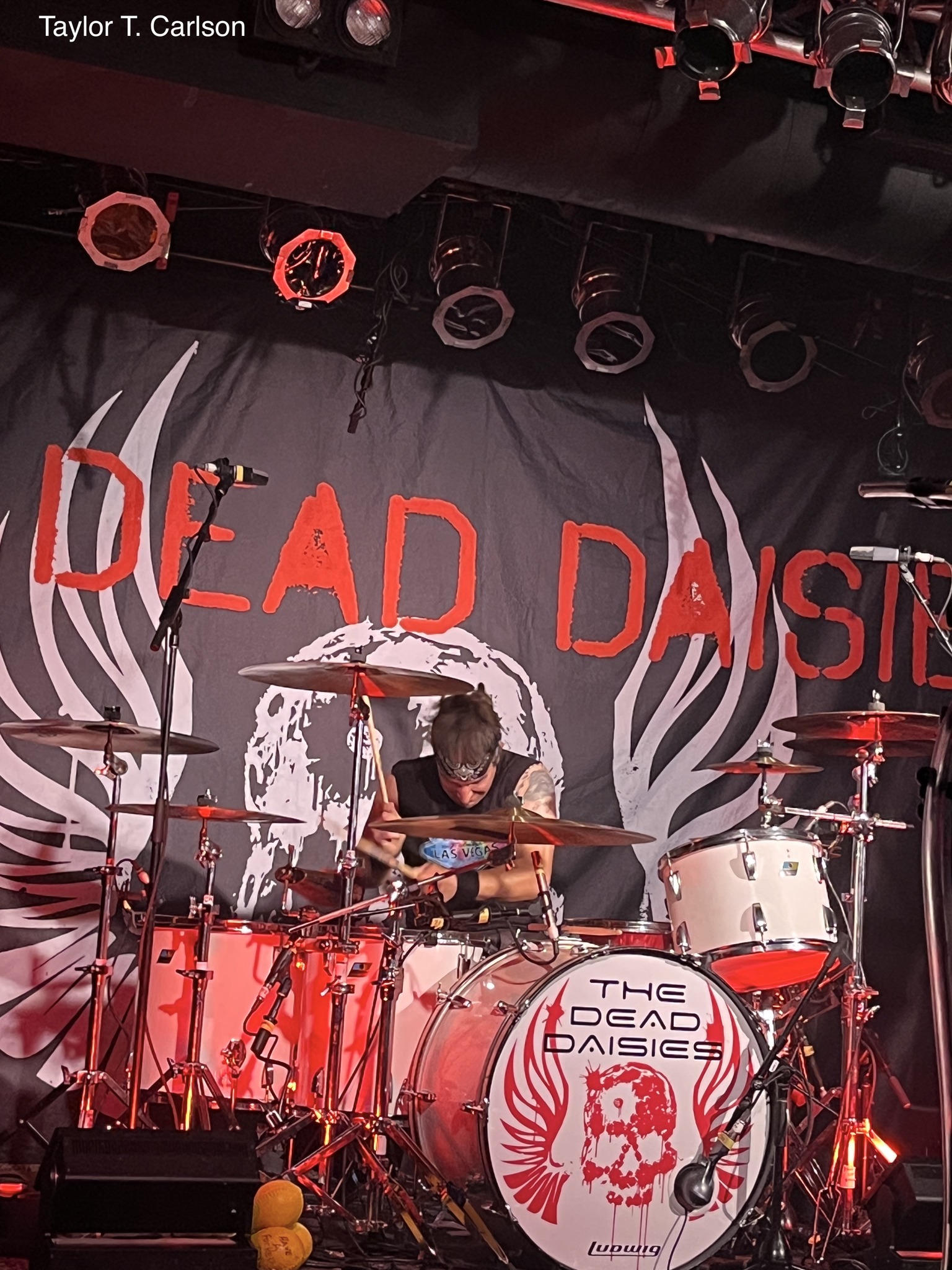 The Dead Daisies, on the surface, largely sounds like a "gimmick" band. Maybe to some extent that's true. But the group, in some shape or form, has been around for over a decade now. And in that time, it's become a truly "tight" band with plenty of original material. In fact, the group has released so many albums of original material now that they've even been able to release a "Greatest Hits" package; quite a rarity for so young a band. Mr. Lowy knows to surround himself with true talent, something that was shown off beautifully in this gig.

This is a killer lineup that knows how to rock the house. Doug Aldrich has long been one of the world's most underrated axemen, something he showed off many times throughout the evening with some killer solos and shredding. Devin and Tichy proved to be a powerful rhythm section; I truly have no reservations in saying Tichy is the greatest living drummer in the world today, and he's proved this every time I've seen him live in concert. Devin's bass playing is certainly satisying, and you can tell band founder Lowy has the time of his life every time he gets up on stage and makes his rock and roll dream come true.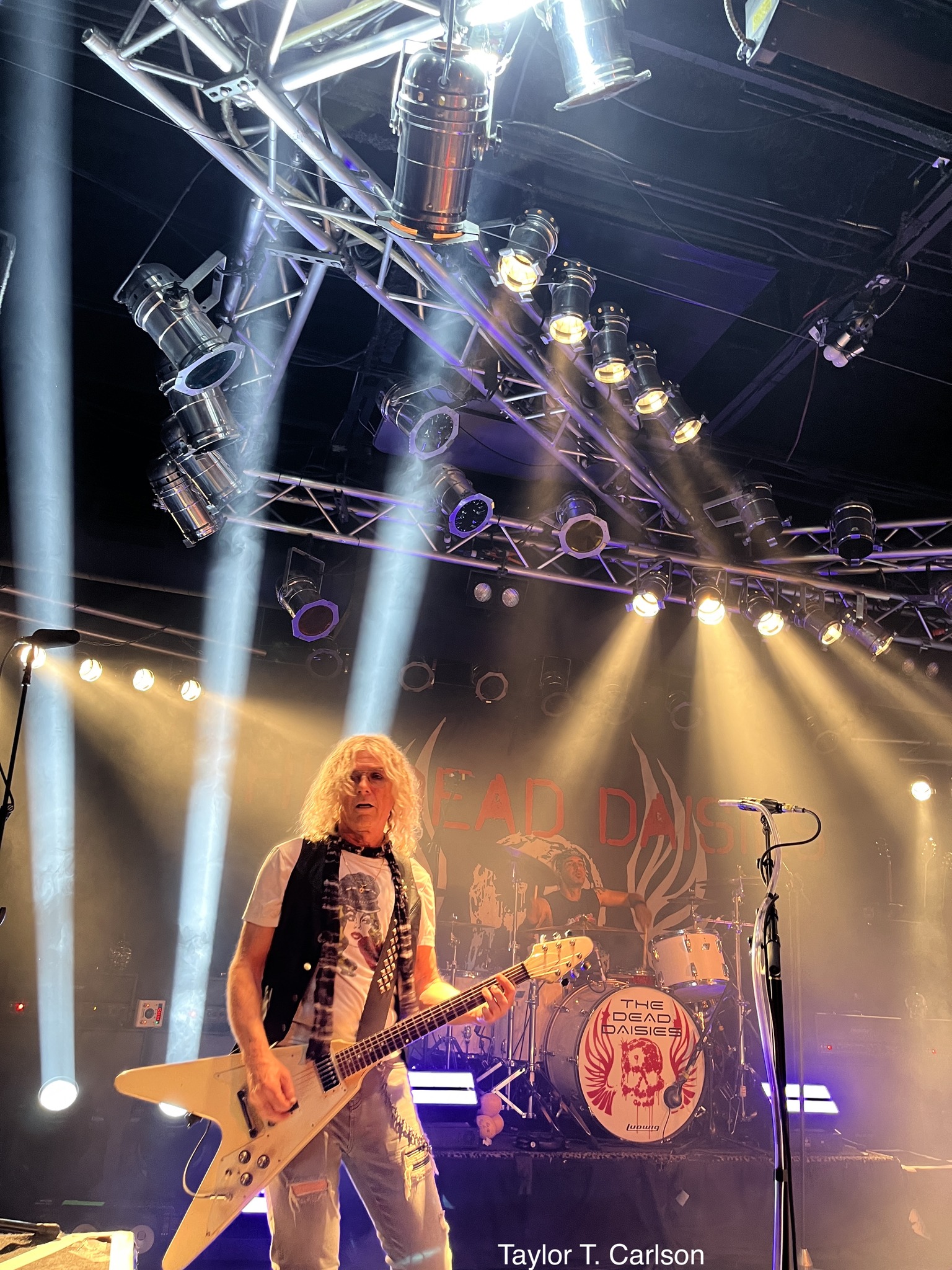 Former Motley Crue singer John Corabi has returned to the fold as the band's frontman following a stint with ex-Deep Purple man Glenn Hughes at the helm (sadly I never got to see that incarnation of the group). Having seen Corabi many times over the years, doing both acoustic and electric gigs and telling many interesting stories. Not only is the guy a fantastic singer; he's also a never-ending source of humor. There are few men that'll make you rock and make you laugh the way Mr. Corabi does, and it was great to see him return to the band.

The evening consisted of mostly original tunes from the band's many albums, though they found time for a few covers and moments for crowd participation as well. This is a band who knows how to have a good time on stage, and that certainly reflects in the faces of every satisfied rock fan in their audiences. It's been a long and interesting decade for this revolving-door supergroup. Let's hope Mr. Lowy's Wild Ride doesn't end anytime soon!

The Dead Daisies know how to rock; that has been established time and time again, and this gig at Vamp'd beautifully demonstrated just how well this band does their jobs and then some. The support set from The Black Moods, who I hope to learn more about and see again as well, only sweetened the overall package. You owe it to yourself to check out both bands.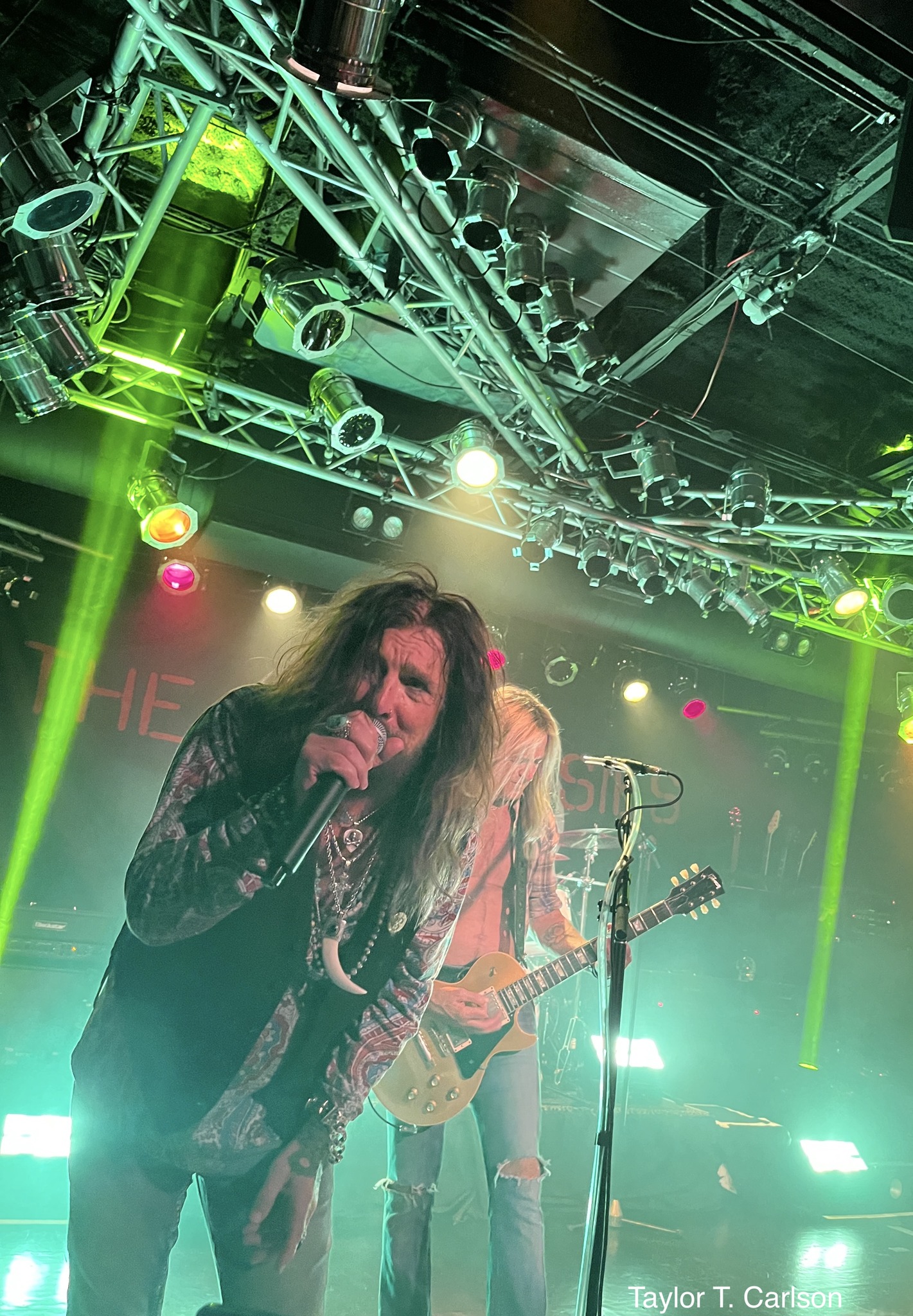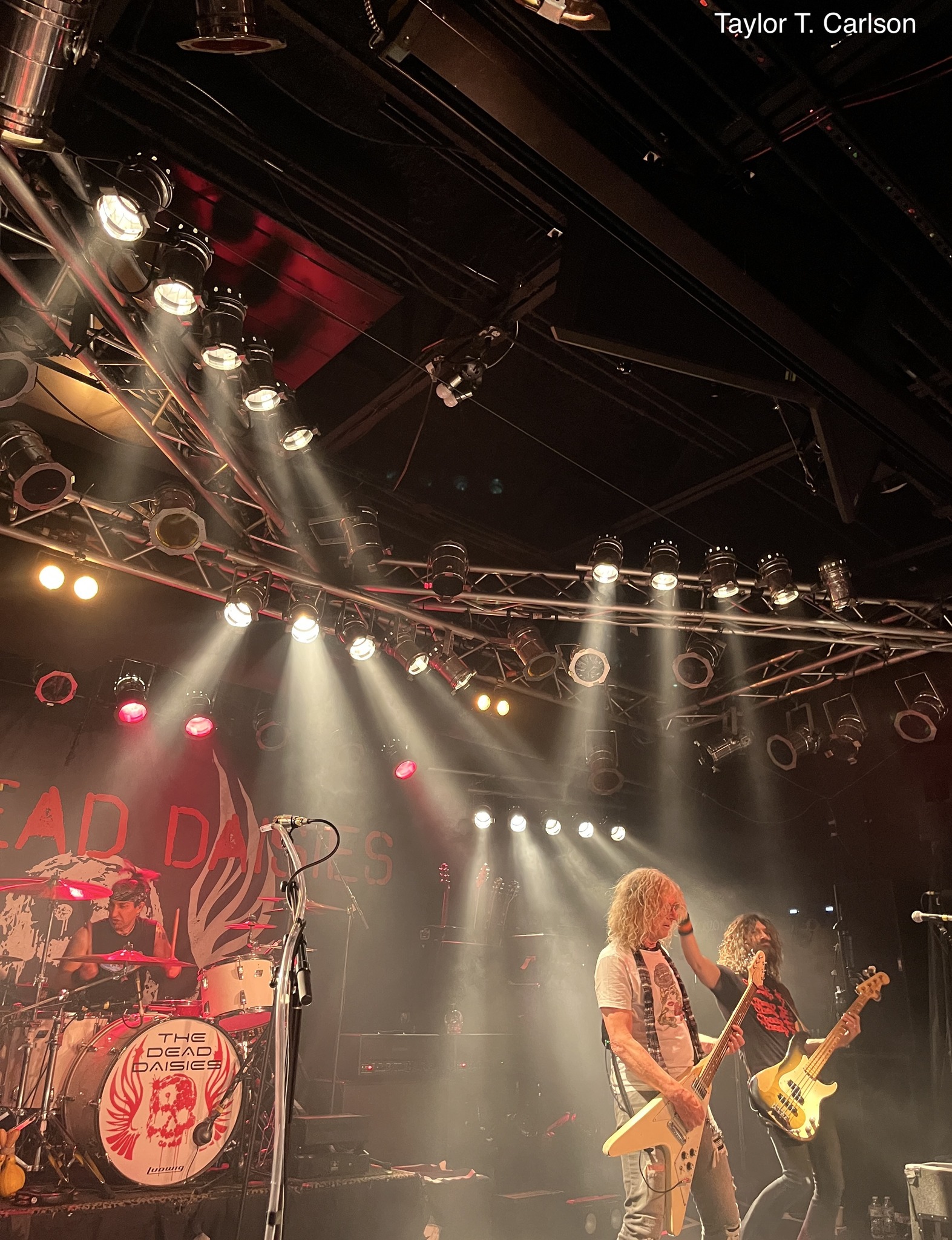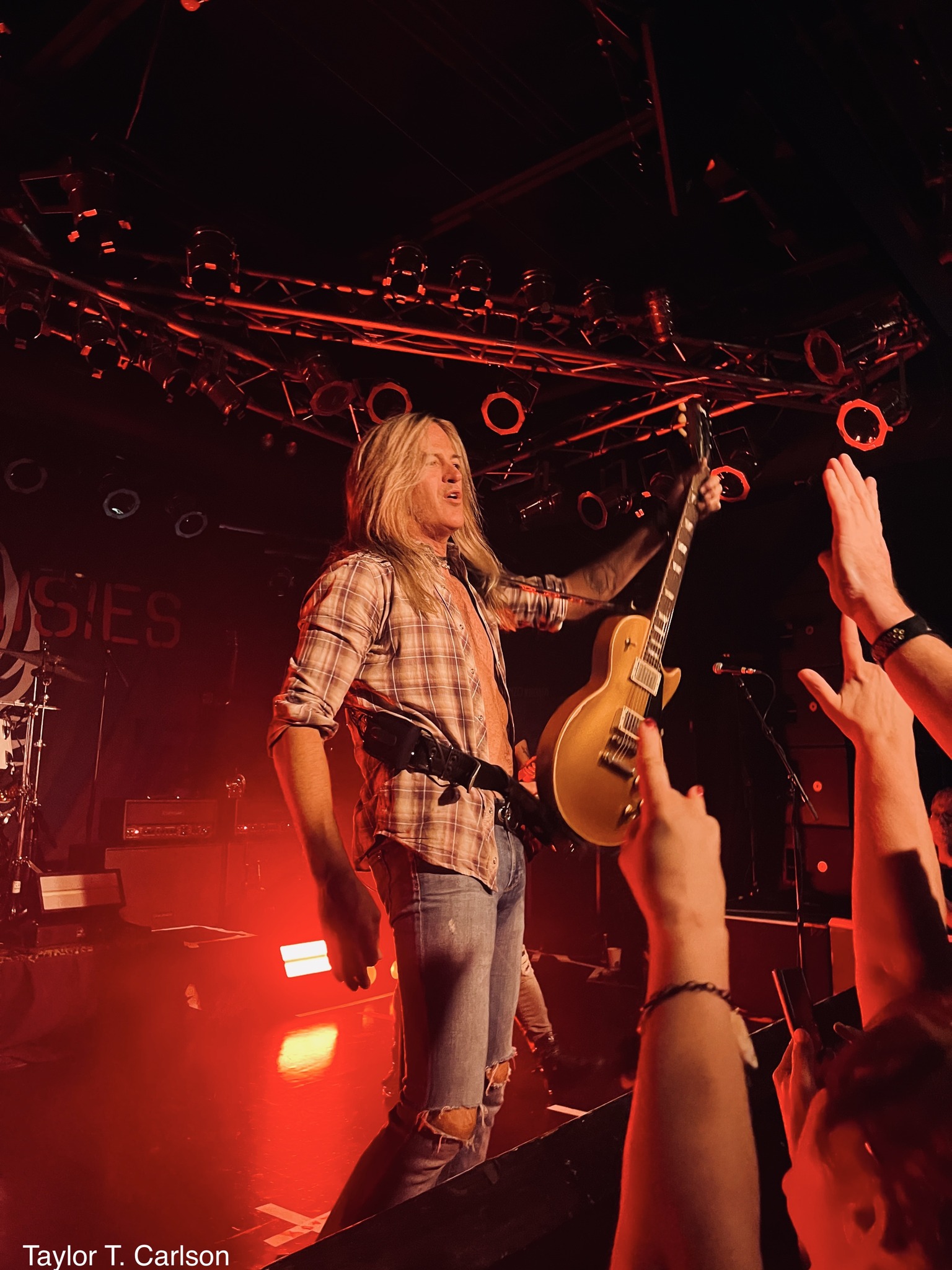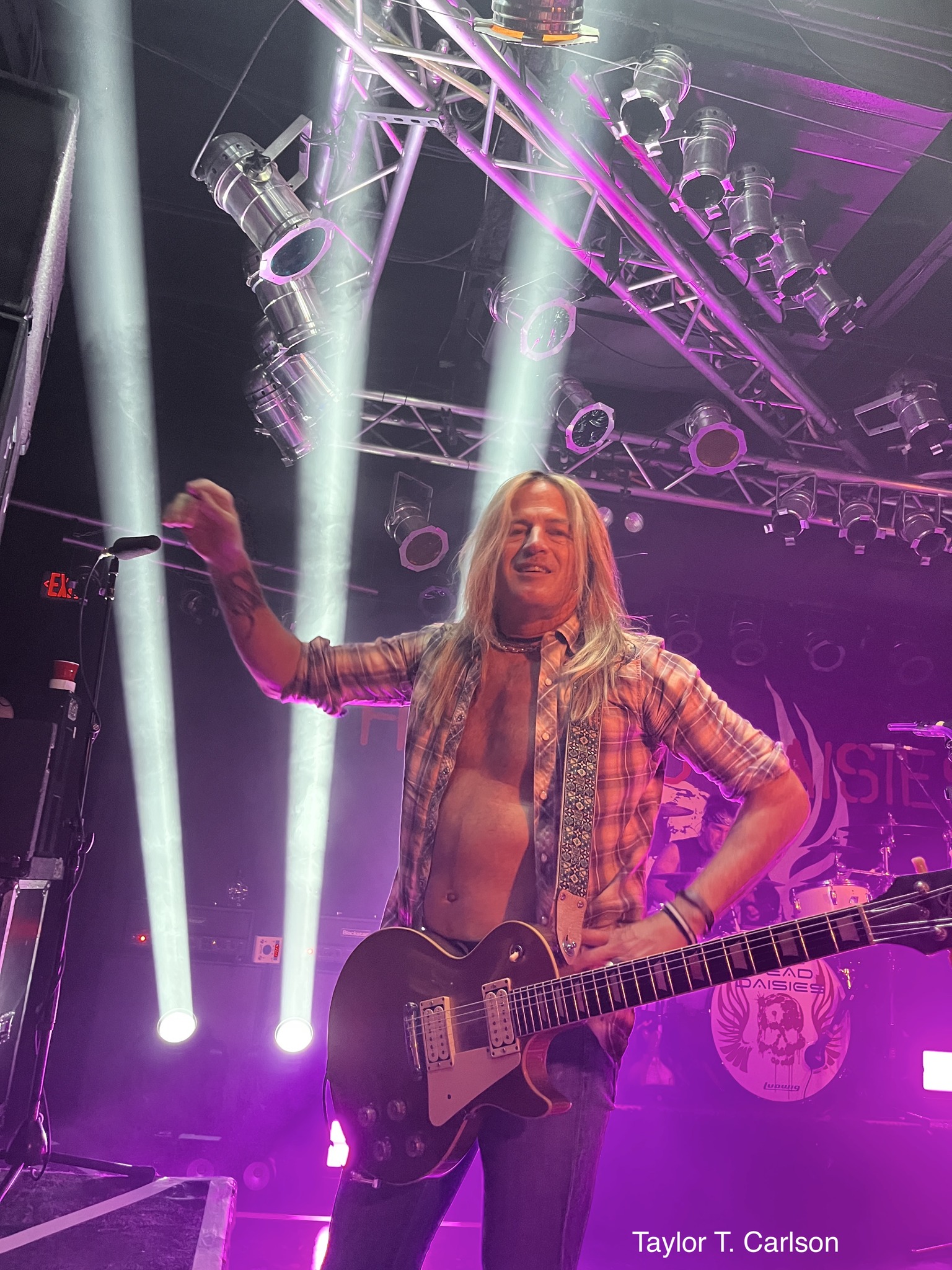 All photos other than event advert by the author.