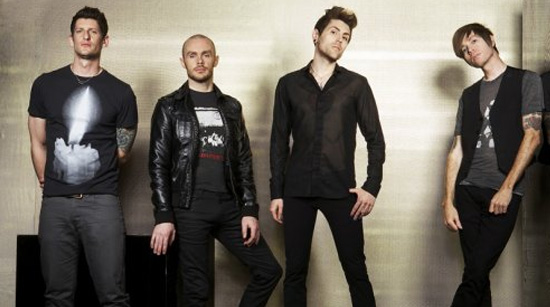 After a 4 year wait, our favorite boys from Ukiah, California have announced a new album to surface this October. A Fire Inside, better known as AFI, will be releasing their 9th studio album, the simply titled "Burials", on October 22, 2013.
A teaser trailer was released for this album in April of vocalist Davey Havok walking down a corridor, cutting to white once he joins the rest of the band in what appears to be a practice space or studio room. A series of videos were released on the band's webpage. For those of you who saw their "Clandestine" video from the Sing the Sorrow era, I'm sure you could see that our boys seemed to be straying from the DECEMBERUNDERGROUND(2006) and Crash Love (2009) days. In the videos you could hear vague background noises of what seemed to be teasers from the new album. While watching these, all I could think to myself was, "This sounds like stuff off of Black Sails in the Sunset, Art of Drowning, and Sing the Sorrow!" Don't get me wrong, I loved DECEMBERUNDERGROUND and Crash Love, but to hear them go back to that punk infused darkness is such a treat.
My thoughts on this were confirmed on July 18 when the band released the single "I Hope You Suffer" from "Burials". I was in the middle of a meeting when I got the notification that a new song was available, and needless to say, I practically sprinted back to my work area, dug out my headphones, and began to listen.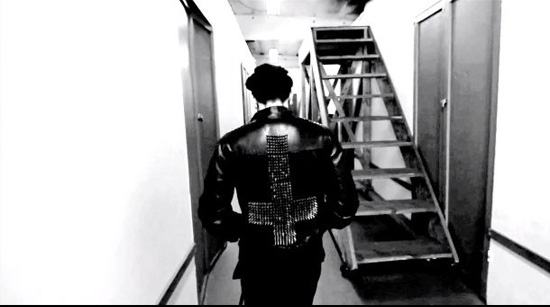 Like with all new AFI releases before a full length album is released, I was taken back to the moment when I first heard AFI. I was filled with intense joy and excitement. I think this is one of their hardest songs in years. Jade, Hunter, and Adam gave this their all; hitting harder, playing harder, putting raw emotion in this. You rarely hear a curse word in their songs, and the moment when Davey screamed, "I hope you suffer, I hope you do, just like I, I fucking suffered" all I could think was, "I have suffered, Mr. Havok. 4 years. And it was well worth the wait."

But the excitement didn't just end there, oh no. Just a few days later, another notification. October 26 they return where I have seen them many times before, to the House of Blues. Granted, this only gives me 4 days to learn all the lyrics to the tracks off of "Burial", but there I will be, in my old Despair Faction shirt, surviving the pit, and singing my little heart out. Be sure to give "I Hope You Suffer" a listen, buy "Burials", and we will see you at the show. 😉