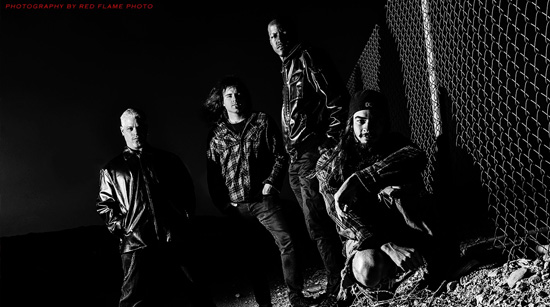 Jim Morrison of The Doors supposedly once said "Hitler is alive and well, and living in Miami." Well, I'm not comparing these guys to the fueher, but I'm here to tell you that metal is alive and well and living in LAS VEGAS!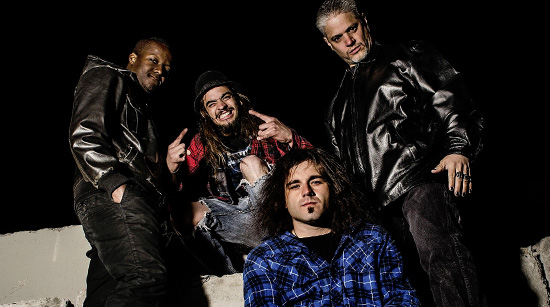 For quite some time I had seen fliers for these guys at local venues and music stores, but I hadn't gotten the chance to see them. Finally, one night at local bar and venue, Count's Vamp'd, I was treated to the eargasm that was Vile Child.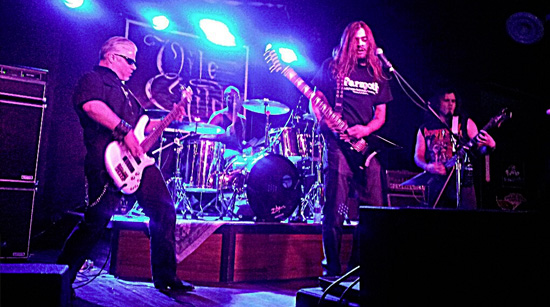 Vile Child, which consists of father and son duo Geddy (vocals/guitar) and Gehrig (bass), along with guitarist Jonathan, and drummer David, are a fireball of metal, interacting with fans and giving it all they have. Playing since 2010, they have fine tuned their sound, and have taken over the metal community in Las Vegas. Every song is like a straight shot of hard liquor, enticing the audience and inviting them to let loose and go nuts.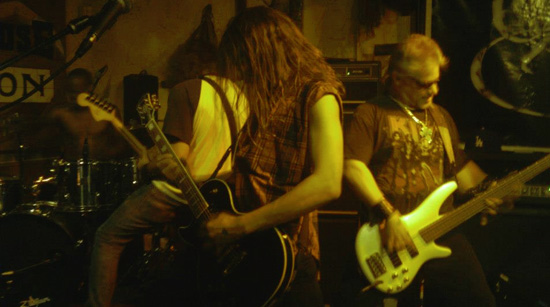 If you haven't heard Vile Child yet, go listen. If you have not seen Vile Child yet, go see them. This band never fails to please, and just like the metal that so obviously influences their sound, they get better and better with time
~Stephy Hayward
Photo Credits: Courtesy of Vile Child – All Rights Reserved