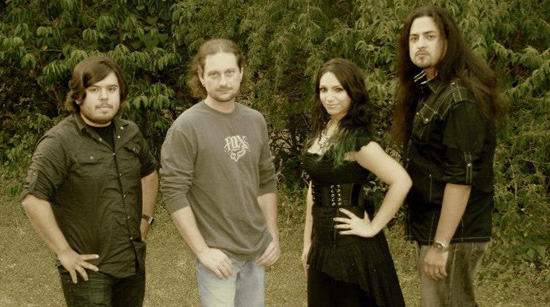 Divine Retribution has became a force in the Dallas/Ft Worth music scene, bent on revolutionizing today's youth in the music industry. Their calling to this generation is to be revolutionaries a world of rebels.
Kitty-Vocals/Keyboard
Eric-Guitarist
Gunther-Bass
Allen-Drum
Divine Retribution is a Christian metal band from Dallas, Tx. They have shared the stage with Pulse, Can't Kill The Ugly, Solice, and Stitched Up Heart. Kitty and Gunther started writing music together once they were in college. Gunther comes from a musical family. His dad was a bass player. And Kitty has been writing for years. Divine Retribution's drummer left and in the same day by faith has it, they got Alan. And he's been with them ever since. Divine Retribution's musical influences are Nothing More, Iron Maiden, Symphony X, and Dream Theater. Their music sounds like a throwback sound, thrasher influence, with a power metal melody. You can definitely hear the Iron Maiden influence in their music. I also ask them about the current local music scene. Kitty tells me it's definitely coming back to life. But she was getting a little disheartening at one point playing empty shows, but networking and getting more of the fan base and supporting other local bands is really helping the local see now. Kitty also wishes there was more dedicated people like me in this scene, but we're coming back!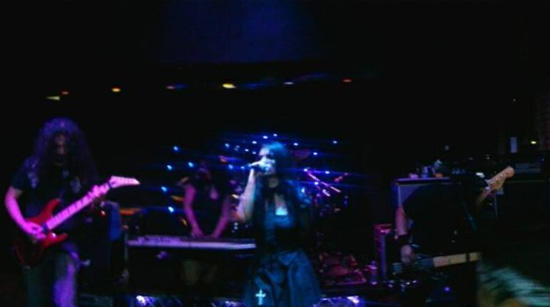 Checkout Divine Retribution, spreading their word and bringing hope to the hopeless. And be looking for more music and videos from the Divine Retribution later this year.
~ Lance Brown