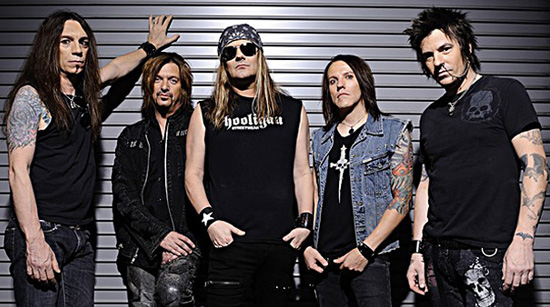 It has to be difficult being a member of Skid Row. You ride a huge wave of success off the back of your debut record…but signed a terrible publishing deal where Jon Bon Jovi and Ritchie Sambora basically made all the money from your songs. After that's sorted out (thanks to an angry Sebastian Bach going public with it and Jon being shamed into making things right), your next effort Slave to the Grind entered the Billboard chart at #1…while you were stuck opening for arguably the biggest rock act in the country at the time (Guns N Roses). During that period, you are rewarded with the cover of Rolling Stone magazine…only to have them put a picture of your singer preening all by himself on the newsstands. After a few years of inactivity you get back together without said limelight attention vocalist and release two albums and an EP of new music…that no one seems interested in buying. To add insult to injury, you are named 'Worst Band with a Replacement Singer' in an online poll.
They've been plugging away undaunted with vocalist Johnny Solinger for well over a decade now; first landing high profile gigs like the opening slot on the KISS 'Farewell' tour back in 2000, and eventually settling in to their current modus operandi of mostly weekend fly-ins to festivals, fairs, casinos, cruises, clubs, rib cook-offs and whoever else is willing to have them. Sometimes this works out great – an appearance with Warrant on Fremont Street as part of the free concert series was packed last summer, and their abbreviated set during the multi act 'Bob Rocks' shindig at Orleans Arena this spring was a highlight for many in attendance. But there have to be nights when the original members wonder why they are still trying to do this without getting back together with Sebastian and cashing in on whatever nostalgia is left for 80's artists. This was possibly the case when the group decided to cut no fewer than four songs from their Fremont Country Club show.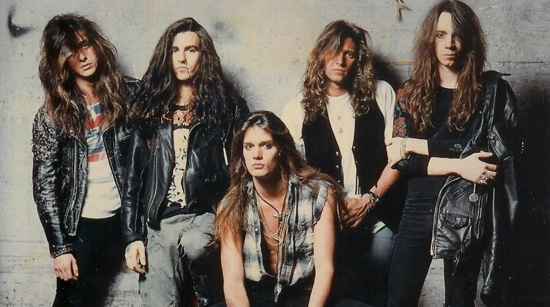 You really can't blame them, everything had lined up to make tonight a colossal failure: they had just been here a few months earlier for the aforementioned Bob Rocks gig, the promotion company was based out of state and for whatever reason the show was on a Thursday (many fans of this genre are now weekend warriors) at a new, untested downtown venue who does very little advertising. All these combined factors meant that when Skid Row came blazing onto the stage with the title track from Slave to the Grind…there was hardly anyone there to see them. To make matters worse, the walls of the Fremont Country Club are so thin that between songs you can hear music coming from the adjoining Backstage Bar and Billiards – a distraction for both band and fans, especially during the quieter moments of ballads I Remember You and In a Darkened Room. The group – Solinger, guitarists Dave 'the Snake' Sabo and Scotti Hill, bassist Rachael Bolan and former Rockets to Ruin/Wednesday 13 drummer Rob Hammersmith - amiably powers through in workmanlike fashion despite being subjected to such humbling conditions. They admittedly fare much better during high energy numbers like Big Guns and Piece of Me (from their self-tilted debut); the three rows deep audience applauds these efforts and reciprocates with all the enthusiasm a few dozen people in an empty club can muster. It's been said that Rachael is the main holdout when it comes to reuniting with Bach; a few more shows like this and you could see him finally giving in. If not, then maybe the band needs to think about replacing Rachael and begging Bach back to come back? Stranger things have happened – as of this writing there are still two versions of Queensryche fighting to retain the few fans who can still be bothered.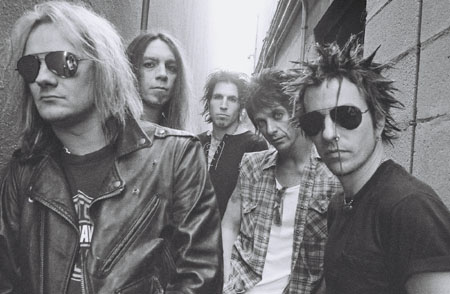 While no one questions why the show was shortened, some might be wondering what the decision making process was backstage in regards to song choices. Why were fan favorites Riot Act and Get the Fuck Out cut (both back the following night in Arizona) while head-scratchers like Psycho Therapy were left in? We get it, Rachel loves the Ramones…but even he must realize the few paying fans who showed up would rather hear Skid Row songs, right?
Snake thanks the sparse throng up front, saying he realizes folks "have more important things to do on a Thursday" and the band wrap up the main part of their night abruptly with Monkey Business. They decide to come back on for the obligatory encore of Youth Gone Wild, which embarrassingly includes a sing along section to humiliate the band just a little further. It's hard to decide which is sadder: watching a former multi-platinum act limping through the country to an aging, mostly indifferent fanbase in venues ranging from the corn dog circuit to clubs with inadequate soundproofing; or realizing that it doesn't have to be this way?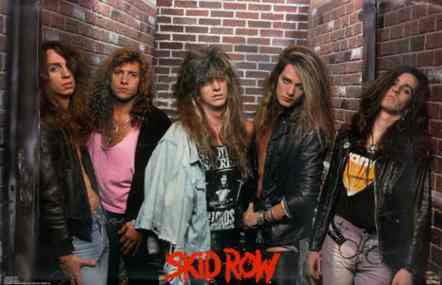 It's time to swallow the pride, pick up the phone and call Sebastian.
~ The SmirK